Use These 3 Hotel Booking Sites to Get Bonus Airline Miles When You Travel
But there are caveats. Here's what you give up when gain frequent flyer miles, and why you'll have to shop around to get the best value.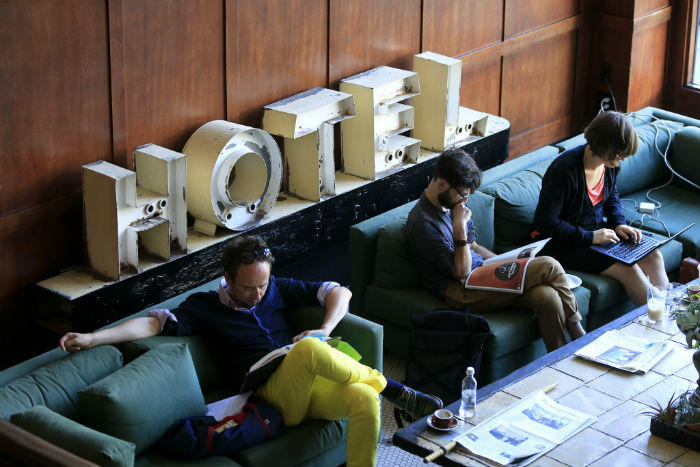 On a recent trip to Las Vegas, I earned roughly four times as many United MileagePlus miles from booking my hotel than I did from taking my flight. How? By booking my stay with a site called Rocketmiles, one of three hotel booking sites that give you bonus frequent flyer miles on an array of airlines when you reserve your lodging with them.
Rocketmiles, PointsHound, and Kaligo all provide the same promise: You'll pay the same (or a similar) rate that you'd pay for a hotel room elsewhere, with the same cancellation policies, but they'll also offer you frequent flyer miles on your favorite airline after your stay is complete. And these bonuses can be lucrative. For example, Rocketmiles offered a bonus of 10,000 United miles for my two-night stay at the Wynn.
Sounds great, right? But before you book your next room with one of these three sites, we'll tell you what you give up by gaining frequent flyer miles, the important differences to keep in mind, and whether any one hotel booking site outshines the others.
Hello Frequent Flyer Miles, Goodbye Hotel Loyalty Benefits
The biggest issue with booking on Rocketmiles, PointsHound, or Kaligo is that you miss out on hotel loyalty points and perks. Travelers won't earn hotel loyalty program points, nor will elite-level members of a hotel's reward program get any of the benefits they'd normally receive if they'd booked directly with the hotel. This can be an expensive trade-off if you're an elite-level member of a program that offers free WiFi and free breakfast, for example.
SEE ALSO: 10 Customer Loyalty Programs You've Never Heard Of
If you don't have elite hotel status, or if you're content staying in a non-chain hotel, then your decision may come down to the differences between the three sites.
4 Things to Keep in Mind When Using These Sites
The sites all work essentially the same way: Select the frequent flyer program where you'd like to earn the bonus points; choose your city and dates; and then get a list of participating hotels, their rates, and the bonus points you'll earn.
That doesn't mean they're the same overall, though. Take note of these four differences that exist among the sites — or within the sites themselves.
Hotels in the same price range may offer different amounts of points.
For example, when I searched a random date for London on Rocketmiles, the results included two similarly priced properties, but one offered 1,000 miles per night while the other offered 10,000 miles per night. And while more expensive properties generally earn more miles, that's not always the case. Always sort your results by the number of miles you'll receive in order to find those gems that earn lots of points for a lower rate.
The frequent flyer programs vary.
While the sites let you choose from a variety of domestic and international airlines' frequent flyer programs, they don't always offer the same programs. Rocketmiles and Kaligo offer points on United Airlines, while PointsHound does not. American Airlines is represented on all three, while none of the sites offer points on Delta. You'll need to check all of the sites to see if your preferred program is available.
SEE ALSO: How to Hack a Free Flight This Year With Rewards Points
A hotel's rate and mile amount may differ from site to site.
In general, the sites offer rates that are on par with those available from other online travel agencies, as well as the hotels directly. However, be on the look out for any differences. A quick check of a June 8 stay at Caesars Palace in Las Vegas brings up rates of $168 from Kaligo, $179 from Rocketmiles, and $195 from PointsHound. To add to the confusion, Kaligo offers 3,400 American AAdvantage miles, Rocketmiles offers 4,000, and PointsHound — which has the highest rate — offers the fewest bonus miles, with 2,700. Caesars' site matches only the rate offered by Rocketmiles at $179.
The points you get depend on the frequent flyer program you use.
Want additional confusion? The number of miles you earn can vary by the airline program you select. For example, those 3,400 American AAdvantage miles you'll get from Kaligo become only 3,000 United MileagePlus miles if you choose to earn miles from that program.
So, Which Booking Site Offers the Best Value?
After extensive searching on each site, it's clear that no site always offers the lowest rates, nor consistently gives you the most bonus miles. For a given city, the available bonus miles often vary between sites, as do the rates. From site to site, they're sometimes higher, lower, or the same as what the hotel offers directly.
These miles-earning hotel booking sites can definitely offer a great value when booking your next trip, assuming you aren't giving up significant benefits with your existing hotel loyalty program. But you'll have to put in a little bit of legwork (and patience) to get a good price on the room and the maximum number of miles from your favorite frequent flyer program.
Readers, have you used any of these hotel booking sites, and if so, how did they work for you? Did you find the frequent flyer miles you earned to be a good deal? Or do you prefer to use sites like Hotels.com to book? Let us know in the comments below!
For more information about airline loyalty programs (and beyond!), check out our airline comparison guide. It features airline reviews, restrictions, fees, freebies, and more.
---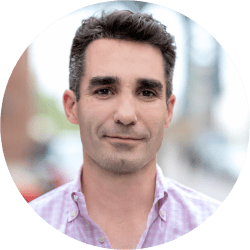 Contributing Writer
Jared Blank was the Chief Marketing Officer for DealNews. For several years, he was the general manager of the U.S. online retail business for Tommy Hilfiger, and he has extensive experience with the travel industry as well. He launched the site Tripmela.com, and he was the Senior Travel Analyst at Jupiter Research.
DealNews may be compensated by companies mentioned in this article. Please note that, although prices sometimes fluctuate or expire unexpectedly, all products and deals mentioned in this feature were available at the lowest total price we could find at the time of publication (unless otherwise specified).