Bring on the App-etizers: Top 10 Apps for Drink and Dining Deals
Finding the cheap grub is no longer a guessing game. We pick our favorite free apps for finding restaurants and bars.
While it's not advisable that you eat off your smartphone, you can indeed eat based off of it; that is, smartphone apps abound that can help you make great dining decisions. In 2012, we identified our Top 10 free and cheap restaurant apps for finding food and drink deals. Seeing that a great meal never goes out of style, but that technology does indeed change, we decided it was high time to revisit that feature for 2014.
So go ahead: Get rid of those gaming apps you stopped using eons ago and get into the competitive sport known as food and beverage foraging. At the very least, we promise you that what fills your stomach won't empty your wallet, especially since these apps are free or close to it. (And be sure to also check out our list of the 15 most deal-friendly restaurants for more food deals, while you're at it.)
1. Happy Hours
There are lots of happy hour apps out there — enough to keep your search busier than a marathon barhop — but Happy Hours has some clear advantages as a libations locator. Natch, it helps you find the food and drink discounts, but it also allows you to see photos of each establishment and when the happy hours end. What's more, you can sort your selection by features such as free WiFi, live entertainment, and more. After all, what's a happy hour if it isn't happy?
Free Downloads: iPhone/iPad, Android
2. Tweat.it
This app is only available in New York City, but hey: New York is home to zillions of hungry people. It's also home to zillions of harried, hurried people, and thus the charm of this app: It's a food truck spotter. Tweat.it not only tells you where the trucks are, but lists each truck's Tweets so you can find out about their daily specials.
Free Downloads: iPhone/iPad, Android
3. GrubHub
Born in Chicago, GrubHub now has listings in more than 600 cities, including London. It's based around home delivery and here's how it works: You enter your address, the kind of food you want, and find out which eateries deliver to you. Then you order your food online or by phone while GrubHub tracks your order. GrubHub safely stores your payment information and has a handy list of daily deals and coupons. It even allows you to tip online, though you might want to remind the rookie delivery guy you did it that way so he doesn't think you've stiffed him.
Free Downloads: iPhone/iPad, Android
4. DailyGobble
Sometimes, putting cash back in your pocket needs to be done discreetly (shhhhhh). With the DailyGobble (still in its beta version), you find a deal on the app, take a photo of your check and get money back. Los Angeles, New York, Miami, and San Francisco are among the cities represented, and DailyGobble also lets you sort the deals you're looking for by cuisine and pre-discount price range. Some of the deals are freebies, too. It's not only yummy for your tummy but boffo for your cash flow too. (It's coming soon, we're told, to BlackBerry.)
Free Downloads: iPhone/iPad, Android
5. LocalEats
This app does cost 99 cents, but for what you're getting, we couldn't resist including it on our list. Local Eats ties you into the dining scene near you, as it connects you to the best food and dining blogs, and helps you make selections based on price, pointing you to the best inexpensive dining options on a curated list that avoids national chains. A Twitter feed points out deals and specials; LocalEats also lists food fests and events that you can search for outstanding values.
Downloads: iPhone/iPad, Android
6. Urbanspoon
Maybe the coolest feature of Urbanspoon reminds us of the iPhone "shake to shuffle" function: Shaking your phone will pull up a random dining selection (especially coincidental if it's for a milkshake). Urbanspoon sorts through dining recommendations at more than a million restaurants, showing you where tables are available, the price range, and recommendations on where to eat while you travel. Oh yeah, it points you to the best cheap eats, too.
Free Downloads: iPhone/iPad, Android, Windows Phone 8
7. Seamless
Seamless works a lot like GrubHub; in fact, GrubHub merged with Seamless in 2013. The savings fun begins when you place your first order with Seamless and receive $10 off. Do they have discounts and deals offered everyday? Oh yeah. There's also a list of Seamless promotions, where can submit for promo codes or get free lunch for a month if you refer your office to Seamless. That's a fab deal when it's offered, though we'd advise keeping it quiet around your cattier coworkers, who might demand a portion of the spoils.
Free Downloads: iPhone/iPad, Android, BlackBerry
8. Groupon
It seemed like Groupon was in a slump awhile back, offering a disproportionate amount of deals for Peruvian restaurants. But that's past; the deals are so good on Groupon, they've been known to put an eatery or two out of business from the number of vouchers sold. Unlike other apps, though, you're purchasing something of value here, so you need to cash it in before the deadline date. Otherwise you'll have a stack of unused Groupons that, though they don't expire, return the voucher to a non-discount value. As the Seinfeld Soup Nazi might say, "No Groupon for you!!!"
Free Downloads: iPhone/iPad, Android, Windows Phone 8
9. PareUp
This restaurant app won't be for everyone, as it has a bit of a dumpster dive vibe to it. But its noble goal is to stop food waste and help eating establishments get rid of food they can't donate, often because it doesn't meet the minimum requirements for a food shelter pickup. The app will take advantage of partnerships already created with coffee shops and eateries, where leftover food is made available to consumers at deeply discounted prices in the 50% range. You can sign up for information on the soon-to-be-launched app; PareUp plans to expand very quickly from New York City to other urban areas across the U.S., according to NPR. Meanwhile, PareUp is already sending out notifications to trial users in New York and beyond about where you can find everything from artisanal baguettes to homemade pies. Sign up now and hopefully you'll snag a spot on that list.
Free Downloads: The PareUp app is slated to debut this fall.
10. DealNews
What can we say? Though DealNews made the list last time around, you wouldn't expect us to steer you away from great drink discounts and food freebies, would you? We're still active in aggregating deals from Groupon, Living Social, and more, and you can still set up alerts for deals at your favorite establishments. Want an example of our deal flexing muscle? Right now you can get a $10 off two dinner entrees or $5 off two entrees at Carrabba's. We've also got the skinny on two sandwiches for $5 at Burger King.
Free Downloads: iPhone/iPad, Android
A word of culinary caution: As you seek out apps on your own, you'll find that many of them come and go as fast as some restaurants themselves. A few we searched had no corresponding web site, or hit a dead end when we clicked "get the iPhone app." Staying power marks at least one important factor when selecting the best food and drink apps, for what's new and exciting today may wind up defunct tomorrow. Still, other apps with limited geography (such as Tweat.it) are so clever and popular that it's easy to imagine them expanding to other markets soon.
Have a favorite food or drink app you want to share with us? Let us (and your fellow readers) know by leaving a comment below.
---
Related DealNews Features: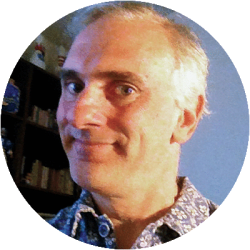 DealNews Contributing Writer
Lou Carlozo is a DealNews contributing writer. He covers personal finance for Reuters Wealth. Prior to that he was the Managing Editor of WalletPop.com, and a veteran columnist at the Chicago Tribune.
DealNews may be compensated by companies mentioned in this article. Please note that, although prices sometimes fluctuate or expire unexpectedly, all products and deals mentioned in this feature were available at the lowest total price we could find at the time of publication (unless otherwise specified).