The 10 Most Bizarre Things You Can Put Alcohol In, Ranked
A necktie, a hairbrush, a camera, and that doesn't even crack the top five.
For all the useful items we find for sale at the hundreds of retailers we check every day, there are always the occasional WTF?! products in the mix. This week, our search for a simple hip flask escalated wildly out of control, eventually culminating in a wine-rack bra.
We never dreamed that there were so many imaginative and, frankly, unhygienic ways to take your beverages on the go, so we thought we'd share our finds. This list of weird and wonderful stuff that the internet has kicked up made us gasp, giggle, and shake our heads. Join us as we rank the 10 weirdest flasks around!
Top 10 WTF! Flasks
10. The Dregs: Wine Handbag
(not available in the US)

It doesn't matter how much this handbag might match the color of your shoes, you're not fooling anyone. There's a reason you don't see designers like Fendi and Hermes adding this glorified wine box to their collections. It just ain't classy! (Plus, there's no where to keep your sunglasses.)



9. Hair of the Dog: Paddle Hairbrush Flask
($23.99 plus $5.95 s&h, a low by $2)

Have you ever looked at your hairbrush and thought, "What a waste of space?" Well, no more! This fully-functioning paddle hairbrush can also hold up to 6-oz. of your favorite liquid. Pop a few maraschino cherries on the bristles and turn any bad hairday into a "who cares about hair" day!



($24.95 with free shipping for Prime members, a low by $1)

Mondays — amirite? Sometimes you're just not ready for the weekend to end, but thanks to this discreet 6-oz. flask, it doesn't have to. Simply take a sip on the built-in valve mouthpiece. It conveniently reseals after each sip to avoid embarrassing spills! We assume Don Draper has one for every occasion.



($14.97 plus $4.50 s&h)

Putting a whole new meaning to the expression "taking a shot," this 5-oz. camera flask does fit conveniently into your pocket. On the other hand, cameras get pick pocketed quite a lot. It's one thing losing your treasured memories, but quite another if they run off with your afternoon aperitif.



6. Californication: Flip Flop Flask
($29 plus $5.50 s&h, a low by $1)

If you saw Rhianna drinking out of a shoe back in 2013 and thought, "I want to be like her," then this is the closest you can get. Sure, it means your cocktail will be slumming around on the hot ground along with your hot sweaty feet, and you might get the occasional grit of sand in your drink, but hey, we've had worse. (There was that weird night in Seoul with the sake and the eel heart…) For added refreshment, wear these sandals in combination with Ellen DeGeneres Schnapps Socks.



($9.25 with free shipping for Prime, a low by $6)

This flask gets extra props for its mixing ability: you can pour one flavor into the left ocular and another into the right. Where it loses points though is functionality; these are not working binoculars. If you're going to some kind of event where you will actually need binoculars, you'll still need to bring a real pair as well. On the other hand, if you're just going to a regular event like a wedding you might look a little conspicuous turning up with a pair of binoculars round your neck.



($11.42 with free shipping, a low by $3)

Again, we have to take points away for functionality. But other than that, what's not to love about this adorable 4-oz. flask! Top up your lipstick, top up your drink, and after a couple of top ups you won't be able to tell which is real and which is flask. (Yes, we plan on carrying around an entire makeup bag of these lipsticks the next time the mother-in-law suggests a trip to the mall.)



($20.48 plus $4.95, a low by $22)

We have come to expect a lot from the iPhone — mere telecommunication is not enough. We expect DSL-quality photos, top-notch music players, online video streaming, and games. With all this on offer, it takes some hubris to look at your mighty phone and say, "I want more," but that's exactly what the makers of the iFlask did. Okay, admittedly you won't get pictures, music, or even regular telephone services out of it, but you'll get something far more valuable, something no other phone can give you: booze!



2. Corked : Wine Rack Bra
($35.95 with $8.94 s&h, low by $9)

Major props purely for the name of this product. Whilst some might caution that sucking red wine from a tube that looks to be coming from your bosom might appear unsavory, we say cheers! Also, this is the first time we've gotten excited about a bra since Rebecca Romijn's Hand Bra.



($19.99 with free shipping for Prime, a low by $10)

This retro NES cartridge-style flask gets full marks for combining two of our greatest passions. Plus the hilarious parody labels will see your favorite games reborn with boozy renditions like "Kega Man," "Fine Ale Fantasy," and "Tetriquila." Although the sticker saying "you can put booze in it" on the front kind of gives the game away.

Who knew there were so many everyday objects that could be converted into handy flasks? Thanks to these weird and wonderful creations you can now turn mundane tasks into exciting drinking games: checkout guy asking for price check — drink!; can't find your house keys — drink!; it's snowing/rainy/sunny — drink! In a world filled with bronies, twerking, and Kim Kardashian, we can be forgiven for needing a little fortification against it all.

Warning: If you find yourself getting thirsty every time you see your hairbrush, call us, you may have a problem.

Readers, have you come across any weird and wonderful products? Share your thoughts with us in the comments section below!
---
Related DealNews Features: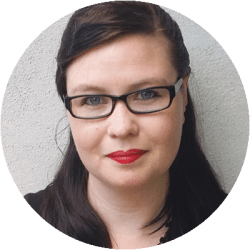 Contributing Writer
Paula Bradley has taught English in Japan and Italy, and she has written for several e-zines aimed at Westerners living abroad. She uses her experience across the six continents to inform her travel features.
DealNews may be compensated by companies mentioned in this article. Please note that, although prices sometimes fluctuate or expire unexpectedly, all products and deals mentioned in this feature were available at the lowest total price we could find at the time of publication (unless otherwise specified).