TV Calibration for Under $20: How to Calibrate a TV Without a Pro
If you're like most HD television owners, chances are you haven't touched the video settings on your TV since the day you pulled it out of the box. But did you know that the default settings for most HDTVs are optimized for the glare of a showroom's fluorescent lighting?
If your living room isn't lit by a dozen fluorescent lights (and we hope it's not), then you'll want to calibrate your HDTV to get the best picture quality. Every TV has its own idiosyncrasies that are affected by the attributes of the room you place it in, specifically lighting and viewing distance; to get the most out of the latest technology, whether it be a standard set or something more fancy that sports 3D or 4K TV, then it's necessary to make some adjustments to your set's brightness, contrast, sharpness, and color.
Easy TV Calibration
As with most things in life, hiring a professional calibrator to fine tune your set is the simplest way to calibrate your TV. Just make sure that the professional is certified by either the Imaging Science Foundation or THX. While there are plenty of independent contractors to be found (at various price points), for $250, an ISF-certified technician from Best Buy's Geek Squad can calibrate two inputs.
If you've just dropped a cool $1,000 or more on your new HDTV, the expense of hiring a pro may no doubt seem worth it. A professional calibrator will be able to correctly adjust your TV's temperature, as well as access the fine-tuning controls in its service menu — modifications beyond most laymen's capabilities.
Easy and Cheap TV Calibration
If you don't want to hire a professional to calibrate your TV, you can do so on your own without spending more than $5. The cheapest and easiest method of TV calibration just takes a few minutes and your own eyeballs. Knowing what to look for when tweaking your TV's picture and using some appropriately helpful materials, it's possible to make dramatic improvements without dropping a dime. We recommend THX Optimizer, which is a free on-screen calibration tool available on any DVD with the THX logo. Don't own a THX DVD? You could potentially borrow one from your local library for free, though some of the tests require special glasses that cost about $4.50 with free shipping.
Only a slightly more costly method is using a calibration Blu-ray disc or DVD. While there are a number of TV calibration DVDs, Disney's World of Wonder Blu-ray ($16.73 with free shipping, a low by $1) is one of the most user-friendly options. While it doesn't quite make TV calibration "doggone easy and fun," as Goofy claims on the packaging, WOW's test patterns are plenty helpful. There are three different sets of tools — for beginners, advanced users, and experts — each with tests for brightness, contrast, aspect ratio, sharpness, color, and viewing angle at different levels.
How to Calibrate a TV at Home
Having never calibrated my own TV before, I was ultimately struck by the improvement in picture quality that resulted from just simple adjustments. Using the advanced test patterns to alter the brightness and contrast, I created a more nuanced picture, with tones and details that I had not seen with previous settings. It did take nearly an hour's worth of tweaking to finally get the levels that the tests demanded, but without the patterns, such subtle differences no doubt would have been lost on me.
Nevertheless, perhaps it was the time spent staring into the high-def abyss, but I still couldn't help feeling that my picture could still be better. I'm quite sure neither an HDTV calibration disc nor one of the other methods can elicit the results of a trained technician, but that said, whatever amount you spend to help improve your picture quality is going to be money well spent.
Readers, have you tried to calibrate your TV? Share your favorite tweaks or some of the challenges you experienced in the comments below.
---
Related dealnews Features: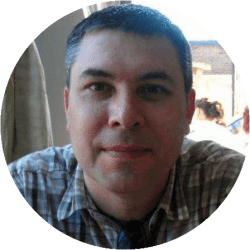 Contributing Writer
Stephen has been writing for such national and regional publications as The Village Voice, Paste, The Agit Reader, and The Big Takeover for 20 years. He covered consumer electronics and technology for DealNews from 2013 to 2018.
DealNews may be compensated by companies mentioned in this article. Please note that, although prices sometimes fluctuate or expire unexpectedly, all products and deals mentioned in this feature were available at the lowest total price we could find at the time of publication (unless otherwise specified).