5 Smart Ways to Shop Without Google Shopping
The EU recently slapped Google with a huge fine over its comparison shopping service. Maybe it's time to change your shopping habits.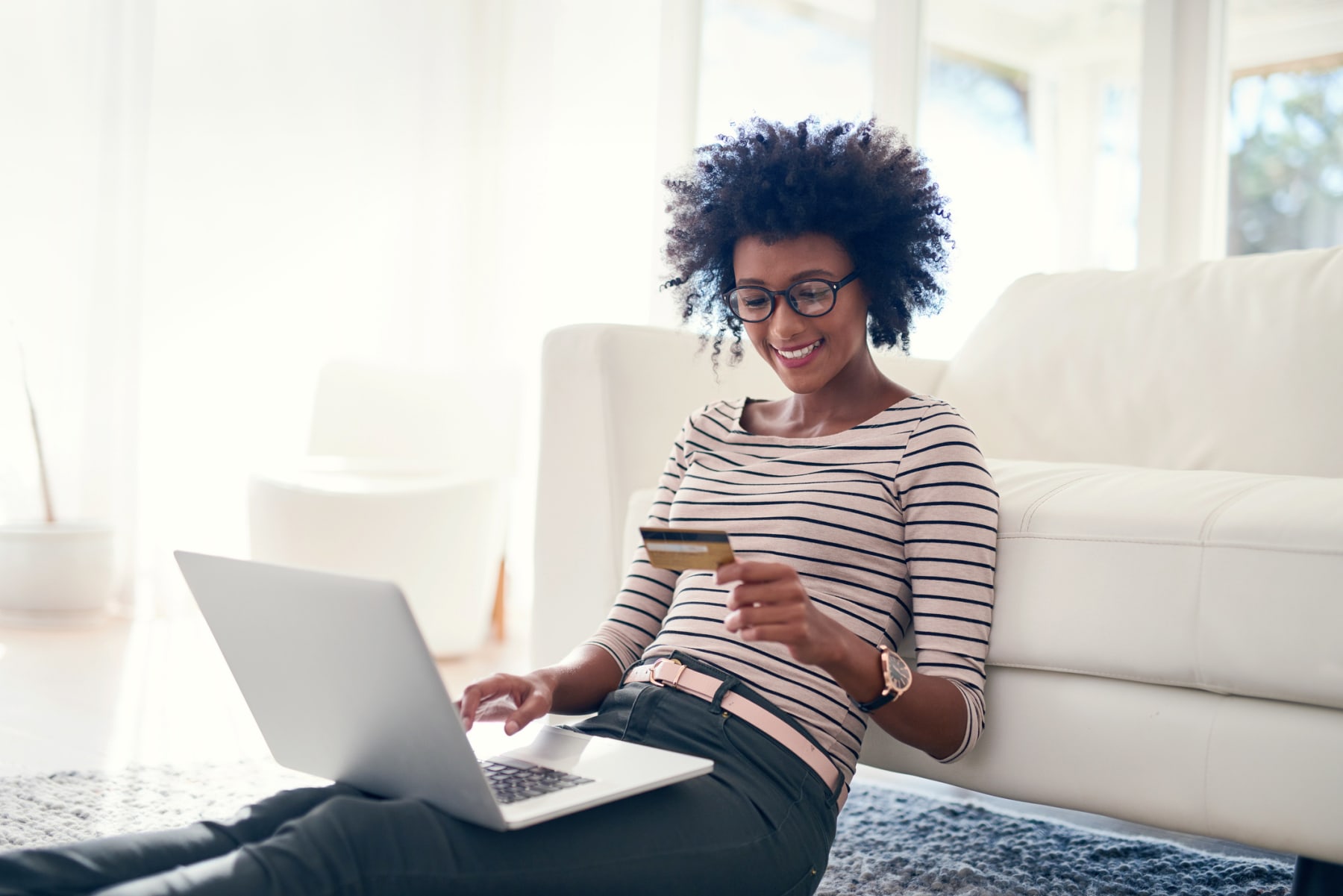 If you're not in the European Union, you might've missed the news: the EU recently slapped Google with a €2.42 billion fine for violation of antitrust regulations.
The European Commission accused the search giant of abusing "its market dominance as a search engine to promote its own comparison shopping service (Google Shopping) in search results," thereby stifling competition. That same commission has also announced similar investigations into Google's Android operating system, as well as its AdSense advertising network.
Google has stated it will appeal the fine, but the investigations might have you thinking more critically about your shopping choices. What's more, the results on Google Shopping are sponsored, so they may not give you the best price on the item you're looking for anyway.
Read on for an overview of Google Shopping, along with tips for navigating online shopping without relying on the service.
What Is Google Shopping?
You might be using Google Shopping and not even know it. When you search Google for a product, the search engine brings up ads from merchants selling relevant products. They usually appear as a series of photos, retailers, and prices just beneath the search bar. You can see an example of the service below.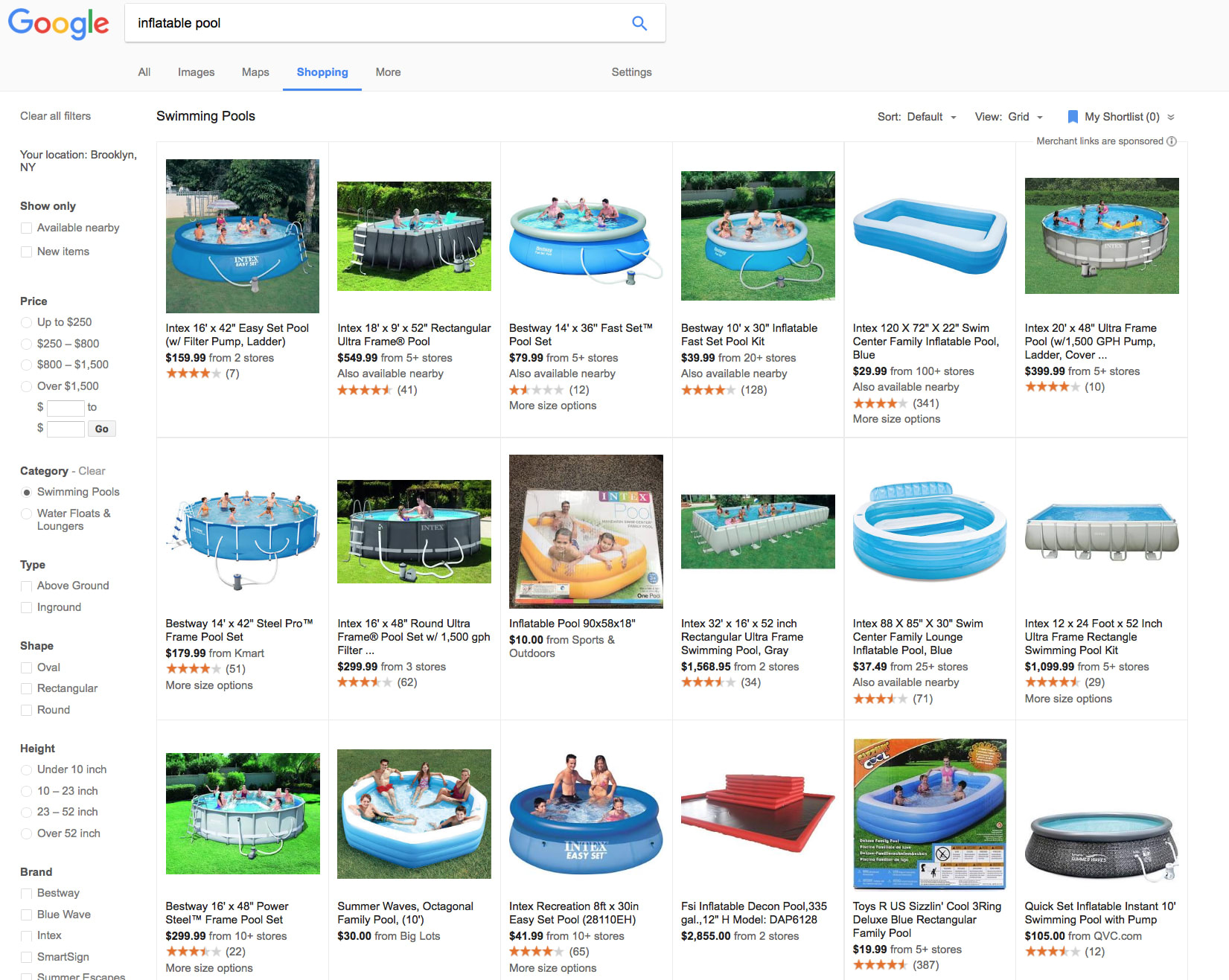 5 Ways to Shop Without Google Shopping
If you typically use Google Shopping for your online shopping needs, going cold turkey can be disorienting. Here are a few ways to kick the habit!
Use Different Search Engines
Other search engines also offer similar product searches. Bing runs its own version, as does Yahoo. Neither product search feature appears to be as full-featured as Google's, though.
All of the search engines' services are similar: Merchants pay money for listings that appear when shoppers type in relevant keywords. If you don't want Google to have your search history, switching to another search engine is a click away.
If you want a search engine that doesn't track your history, consider DuckDuckGo. DuckDuckGo doesn't store IP addresses or user information. It uses a combination of Yahoo ads and affiliate networks to generate revenue, but doesn't track your browsing habits in order to deliver those ads.
SEE ALSO: Your Favorite Shopping App Might Be Fake
Try Shopping Assistant Plug-Ins
Savvy shoppers may spend a lot of time clipping coupons, but modern browser plug-ins bring those coupons directly to you.
Available for Chrome, Safari, Firefox, and Opera, Honey detects when you're at a site with an available deal. It watches what you're adding to your cart, automatically searches for any relevant coupons or promo codes, and then tries those out for you, choosing the combination that saves you the most money. Honey also provides cash back on some purchases. The trick: You'll know if cash back is available, but the exact percentage is hidden until after checkout. Your cash back becomes available to spend at the expiry of the retailer's return policy — generally about 60 days.
By their nature, coupon assistant plug-ins must monitor your browsing habits.
Piggy is a competing plug-in that also finds coupons — and cash back — when you shop at participating merchants. Like Honey, your cash back bonus will vary based on which products from participating merchants you're buying, and how much that merchant pays Piggy.
By their nature, coupon assistant plug-ins must monitor your browsing habits, at least to note whether you're on a site they support. Sites also generally attempt to ascertain non-personally identifiable information about you — your age range, gender, and so forth — so they can deliver more targeted advertisements to you.
If you'd like to play a more direct role in deal-hunting, consider Camelcamelcamel, which displays Amazon price histories in a convenient graph. You can also set up alerts so you'll get emails when a product drops below a certain price, and install a browser plug-in that puts those price charts at your fingertips.
Use a Different Browser
If you'd like to avoid being tracked at all, consider the Brave browser. Brave blocks ad trackers, and substitutes high-bandwidth ads with generic lightweight ads. As a result, Brave claims that its users will see a considerable speed increase over regular browsers. Brave uses the Chromium core — the same software that Chrome is based on — but Brave doesn't send information to Google.
Check Out Personal Shopping Services
If you're looking for clothing deals, why not try a personal shopping assistant service?
PS Dept. offers actual live humans who will help you find exactly what you're looking for. See something you like on Instagram? Send it over, and they'll help you out. PS Dept. charges fees starting at $19 a month, with three tiered levels depending on the level of service.
SEE ALSO: These Are the Dos and Don'ts of Buying a Swimsuit Online
Also consider Mona, an AI-powered shopping assistant that works with more than 300 retailers to find exactly what you want — whether it's a specific brand, a type of product, or an item under a certain price point. Unfortunately, Mona currently only works on iOS. Android and Windows Phone versions are in the works, though.
Get Help From DealNews
Of course, we're ready to help you here at DealNews, too. Our experts provide contextual pricing for the deals we display, giving you a sense of how good each deal really is. You'll see our best offers every day when you subscribe to our newsletter, or download the DealNews apps for Android or iOS. If you're looking for a specific item, you can get email alerts that trigger for merchants, keywords, or categories.
Readers, do you use Google Shopping? If not, how do you shop without it? Share your favorite tips and secrets in the comments below.
---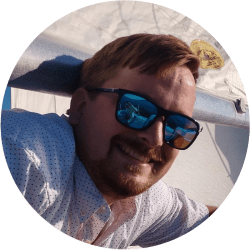 DealNews Contributing Writer
Sean is a freelance writer and photojournalist working in the Hampton Roads region. He has been a writer, adventure motorcyclist, drag racer, data nerd, shade-tree mechanic, and tornado chaser. Recommend good beers to him on Twitter at
@wxgeek
.
DealNews may be compensated by companies mentioned in this article. Please note that, although prices sometimes fluctuate or expire unexpectedly, all products and deals mentioned in this feature were available at the lowest total price we could find at the time of publication (unless otherwise specified).