6 Questions to Ask Before You Buy Headphones
On-ear, over-ear, or earbuds? We'll help you narrow down the options, so you can find your perfect pair of headphones.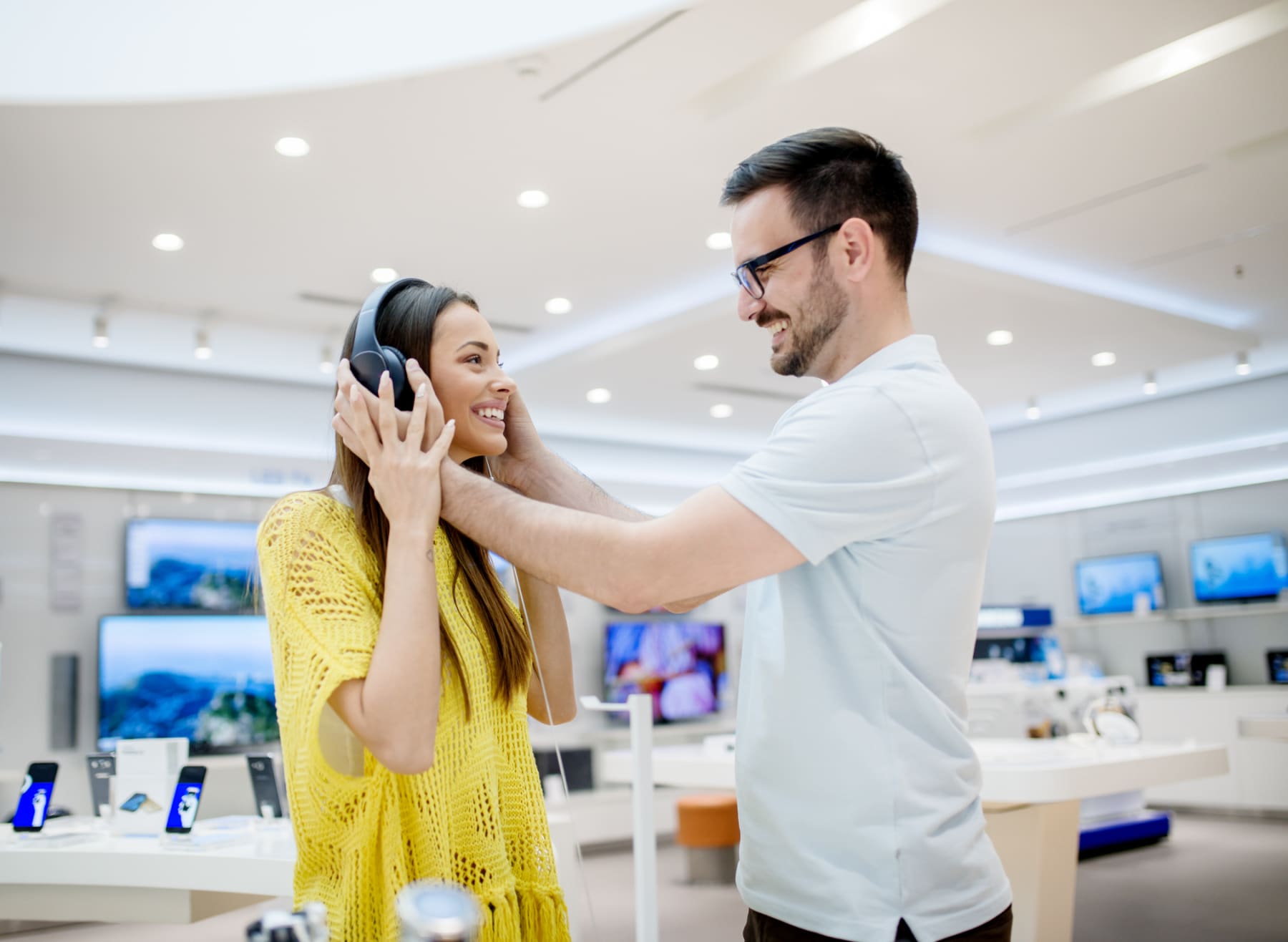 With so many options on the market, figuring out which pair of headphones meets your needs can be overwhelming. Check out our list of the most important questions to ask yourself before buying a new pair of headphones.
What's Your Budget?
Before you head to the store or online in search of the perfect headphones, determine how much you can afford to spend on them. Why so? Well, headphones can range from a few to several hundred dollars, and by knowing your limits, you can narrow down your options almost instantly.
Furthermore, you wouldn't want to buy headphones you can't afford. Instead, you could opt for a more cost-efficient pair and upgrade later on, when you're financially able to do so.
SEE ALSO: 16 Gifts That Seem Expensive, But Really Aren't
As you decide on a budget, also consider the different brands of headphones. If you don't have a preference, your search should be relatively simple; you'll have tons of options to choose from in your desired price range. But if you have a particular brand in mind, it's best to conduct a quick search to get a feel for price points. That way, you'll know if you have the financial bandwidth to make a headphone purchase now, or if you're better off waiting a bit or settling for a cheaper brand.
What Type of Fit Do You Want?
Now that you've come up with a solid price range, the next step is figuring out the best fit based on your intended use. You can choose from several options, including the following:
On-Ear Headphones
These headphones can be closed- or open-backed, with wireless choices also available. They typically fit comfortably on the ears, too, making them ideal for extended use. However, the noise quality may not be top-notch, and the people around you could easily listen in on your audio.
Over-Ear Headphones
Otherwise known as full-size headphones, these can be closed- or open-back, as well, and provide optimal sound quality. Plus, over-ear headphones can offer more superior sound isolation than their on-ear counterparts. At the same time, they're a bit bulkier than other models, which makes them more ideal for home use. You'll often find them in home theaters.
Earbud-Style Headphones
Earbuds can be wired or wireless and fit snugly in your ears. Another added benefit is their ability to block out external noises, helping you hear audio more clearly. They're compact, too, and can easily fit into the tiny compartments in your gym bag, backpack, purse, briefcase, or messenger bag while you're on the go.
What Special Features Are You Looking For?
Knowing your intended headphone use could also help you decide which features to prioritize. Here are a few to be aware of.
Noise Cancellation
If you'll be using the headphones in noisy places, like a gym that blares music or a busy office environment, you should explore models that include the noise-cancellation feature. But if you find the selections are out of your budget, full-size headphones with a closed back should do a good job of warding off the chaos, by limiting the outside sounds that seep in. Or you can try earbud-style headphones that fit tightly in your ear.
Waterproof
Will you wear the headphones when you work out, or when you walk to the bus or train station and run the risk of sweating? Then waterproof headphones are highly recommended. Otherwise, you'll find yourself needing a replacement sooner than expected.
Voice Assistant
With this feature, you can access Google Assistant, Amazon Alexa, or Apple's Siri directly from your headphones, often at the tap of a button. This also means your smartphone can be synced with your headphones to perform several functions, including listening and replying to text messages, adding new events to your calendar, and making phone calls. You can use voice assistants to play music on demand, too.
Features for Specific Uses
If you know you'll only be using the headphones for a particular purpose, like gaming, watching movies in your home theater, or exercise, then you should narrow your search by using these keywords. Gaming and home theater headphones will likely feature superior sound quality, while sporting headphones will emphasize flexibility and comfort.
Will You Use the Headphones at the Office?
When it comes to office headphones, appearance probably shouldn't be higher than comfort on your priorities list — unless you don't mind having to constantly shift the headphones or take them off throughout the day to give your ears a breather. So why not focus on the comfort of the headphones and go for the over-ear fit that's easy on the ear, as they'll probably be used several hours each day. The same rule applies to gamers who spend a lot of time in front of the television or computer.
Do You Want Headphones for Working Out?
Unless your workout only entails exercises that don't require much movement, chances are wireless earbuds with built-in Bluetooth capabilities will be most ideal. They're more cost-efficient and usually remain intact — even if you're constantly moving. (If they aren't wireless, the cord could get in the way.)
Wireless earbuds with built-in Bluetooth capabilities are ideal for workouts.
And if you want to step it up a notch, water-resistant headphones for working out are even better because they'll hold up over time, even after those days when a hardcore workout leaves you drenched in sweat.
You can also opt for wireless full-size headphones. However, the moisture that will stick to the padded surface surrounding your ear can easily get irritating. That's unless the coating on the ear pads is made from a water-resistant material or can easily be cleaned post-workout with a damp wipe.
Do You Prefer a Particular Style?
Maybe you don't care about the built-in features but desire a certain look for your headphones, like a particular shape or color. The good news is whether you're shopping in-store or online, you can sort through specific options, either with the help of a salesperson or by specifying your style preferences in the search tool.
SEE ALSO: 9 Expert Tips to Avoid Overspending During the Holidays
Or maybe you spotted Beats by Dre or Bose headphones and are determined to get a pair of your own. In this case, finding the same pair online or in-store should be relatively simple, but keep in mind you'll have to pay a premium for the name because of the reputation these brands have built. Plus, they've picked up quite a few celebrity endorsements along the way.
Readers, what other factors do you consider when buying headphones? Please share in the comments below.
---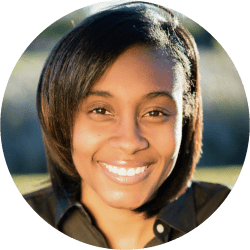 Contributing Writer
After spending several years as a governmental accountant, Allison transitioned into the world of freelance writing. Her work has appeared on on a number of reputable sites, including The Wall Street Journal, Investopedia, Daily Finance, MSN Money, and Credit.com.
DealNews may be compensated by companies mentioned in this article. Please note that, although prices sometimes fluctuate or expire unexpectedly, all products and deals mentioned in this feature were available at the lowest total price we could find at the time of publication (unless otherwise specified).