15 Must-Have Apps to Take Your Streaming to the Next Level
Go beyond Netflix and Hulu with lesser-known streaming apps like Crackle, FilmStruck, and CuriosityStream.
You probably know your way around Netflix, Hulu, and Amazon Prime Video, but there's more content to discover. Streaming apps can increase the value of your Apple TV, Roku, Fire TV, or Chromecast.
Because it's a challenge to keep up with all the services available nowadays, we've put together this list of the top 15 streaming apps.
Stream Everything You've Got
Streaming devices have universal search features that'll hunt through different apps to find the content you're looking for, but no search function is perfect. Luckily, there are some great streaming apps that put all your favorite content in one place.
Plex Media Server
Plex lets you play content that's stored on your computer (or other network-attached storage) with your streaming media player. Better yet, it'll organize all your media files so you can easily find what you're looking for in a neat, Netflix-like interface. While you can get content from your computer to your TV in other ways, Plex stands out with its easy setup. All you have to do is install the software on your PC and the app on your streaming device — it works with almost everything — and you're good to go. You can even use Plex to stream on a tablet or smartphone.
Plex lets you play content that's stored on your computer with a streaming media player — and the basic version is free.
The basic service — which lets you do everything mentioned above — is free. For $4.99 a month or $39.99 a year, Plex Pass adds additional features for cord-cutters. When you pair Plex Pass with an HD antenna, you can watch and record live TV. Once your content's recorded, you can watch it on demand and fast-forward through commercials.
What's available is subject to what your antenna can pick up. But in an urban area, you should easily be able to catch the major networks. That gives you access to the sorts of live broadcasts that are harder to stream, like sports. For $5 a month, Plex Pass is a great buy for anyone who wants to watch live TV without paying cable subscription prices. Plex runs on Apple TV, Amazon Fire TV, Android TV, Chromecast, Roku, and more.
Movies Anywhere
This service is especially suited to folks who like to buy movies digitally. Movies Anywhere consolidates everything you've purchased from iTunes, Google Play, Vudu, and Prime Video, so you can watch any movie you've ever bought from any app. All you have to do is log on to Movies Anywhere and then link different retailers to it. With everything linked up, you should see your iTunes purchases in Amazon Video and your Google Play purchases in Vudu — which means you can use whatever app you like to watch them (including, if you prefer, the Movies Anywhere app itself). The experience is simple and seamless.
SEE ALSO: 10 Ways to Stream TV and Save Money
Well... it's almost seamless. Some studios won't let Movies Anywhere access their films — notably Paramount, Lionsgate, and MGM — which means your movie collection could have gaps. But even with those missing movies, it's a great way to unite a far-flung digital library.
The app also lets you shop around for digital content, taking advantage of sales while keeping your content in one place. Because it ties your movies into your existing apps, you can use Movies Anywhere on any device that supports the services Movies Anywhere supports, and it doesn't cost a dime to and consolidate your library.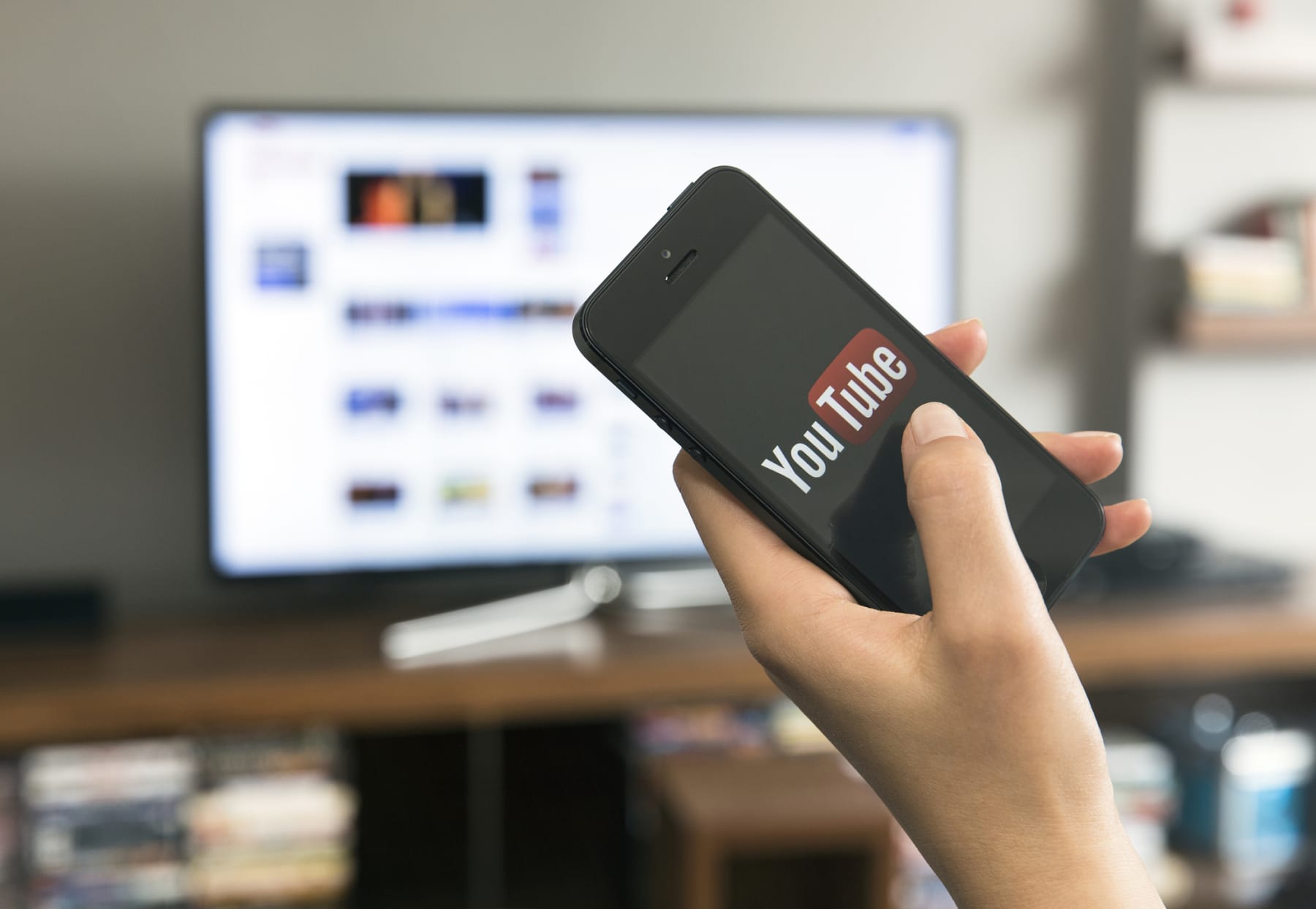 Stream TV and Movies for Free
There's a surprising amount of content available for free, if you're willing to hunt for it — and put up with advertising. All of these services offer their own varied collections, giving you access to a little bit of everything on demand.
YouTube
You may not think of YouTube as a competitor to streaming services like Netflix, but it has a massive library. While you may not find whole episodes of your favorite shows, YouTube boasts loads of clips from big-name programs — not to mention all that original content. That said, if you want a more traditional streaming experience, it'll cost you. An ad-free YouTube Red subscription costs $9.99 per month, and YouTube TV lets you stream live TV for $40 per month.
The Google-Amazon feud means you can't use the YouTube app on a Fire TV. However, you can visit the site using a browser app.
There's a snag, too. Disagreements between Google and Amazon prevent you from using the YouTube app on a Fire TV. However, you can visit the site using a browser app. And you can use the YouTube app just fine on Apple TV, Chromecast, and Roku.
Crackle
Crackle is a Sony-owned service that offers a selection of TV shows, movies, and some original content. It doesn't have as large a selection as the major streaming services, but it's hard to argue against the price. Crackle supports Apple TV, Amazon Fire TV, Chromecast, Roku, and more.
Tubi
Tubi is a lot like Crackle, except you won't find Sony content on it. Instead, Tubi has deals to distribute movies from Lionsgate, MGM, Paramount, and Starz, giving the service a great lineup of its own. You can watch on Apple TV, Fire TV, Chromecast, Roku, and more.
Pluto TV
Pluto offers more than 75 live channels to watch, though few are channels you'd find in a standard cable lineup. There's great live news coverage from CBS and NBC, and access to some sports coverage from Fox Sports. Beyond that, though, the service is more of a mishmash. You'll find everything from CNET tech coverage to a 24-hour cat channel. You can watch on Apple TV, Amazon Fire TV, Android TV, Chromecast, Roku, and more.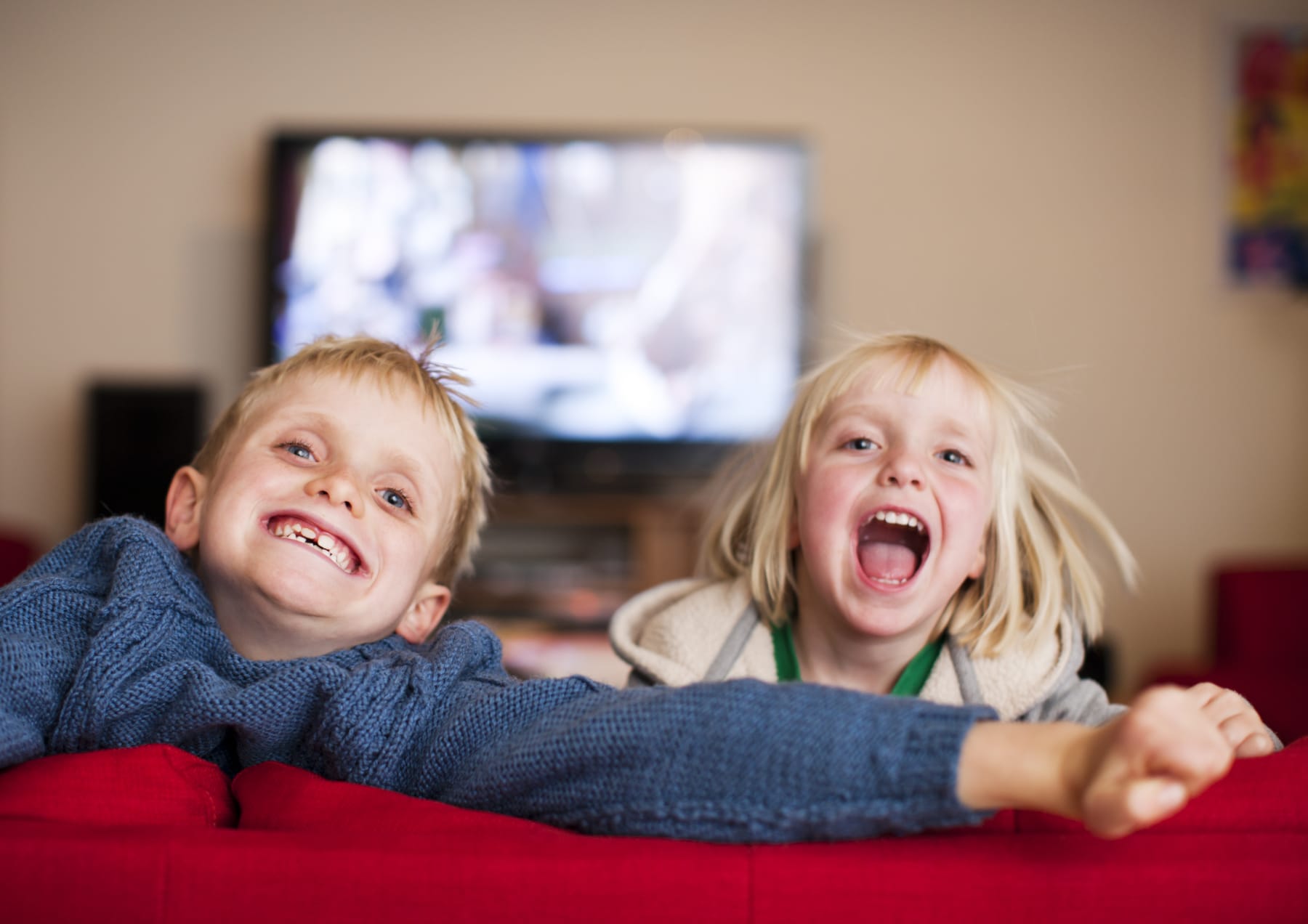 Educational and Entertaining Streams
The internet isn't all cat videos; there's also a wealth of educational content available for streaming. What you'll pay for it, however, varies. Some of the services are free, while others require subscriptions.
PBS and PBS Kids
You can watch PBS with a cable subscription or by using an HD antenna, but you can also stream it on demand to your player of choice. You have two "edutainment" options here, with PBS itself offering news, documentaries, and a range of shows. PBS Kids, meanwhile, bundles up all the network's kid-friendly content — making it a must-have app for anyone with a family. You can watch on Apple TV, Amazon Fire TV, Android TV, Chromecast, Roku, and more.
SEE ALSO: Your Biggest Cord-Cutting Questions, Answered
SnagFilms
SnagFilms is all about documentaries and smaller, independent shows and movies. You won't get any Hollywood blockbusters here, but it's packed with quality content you won't find anywhere else. Everything is free with ads and can be streamed to Apple TV, Amazon Fire TV, Chromecast, Roku, and more.
CuriosityStream
This science and history streaming app lives up to its name. CuriosityStream offers more than 1,500 documentaries without any commercials. However, it does have a small subscription fee that starts at $2.99 per month or $29.99 a year. If you're interested in CuriosityStream, you should also check out VRV, which includes CuriosityStream and 12 other channels in its subscription. (There's more on VRV below.) CuriosityStream is available on Apple TV, Amazon Fire TV, Chromecast, Roku, and more.
Lynda.com
We've gone over a lot of edutainment options, but for practical learning, you want Lynda.com. Owned by LinkedIn, this service offers more than 6,000 video courses teaching useful business skills like coding and marketing. It's a great place for professional development, but after a 1-month free trial, it'll set you back $29.99 per month (or $24.99 a month if you pay annually). Lynda's streaming platforms are also more limited than others, as it's only supported on Apple TV and Roku. However, you can always cast from your mobile device to Chromecast.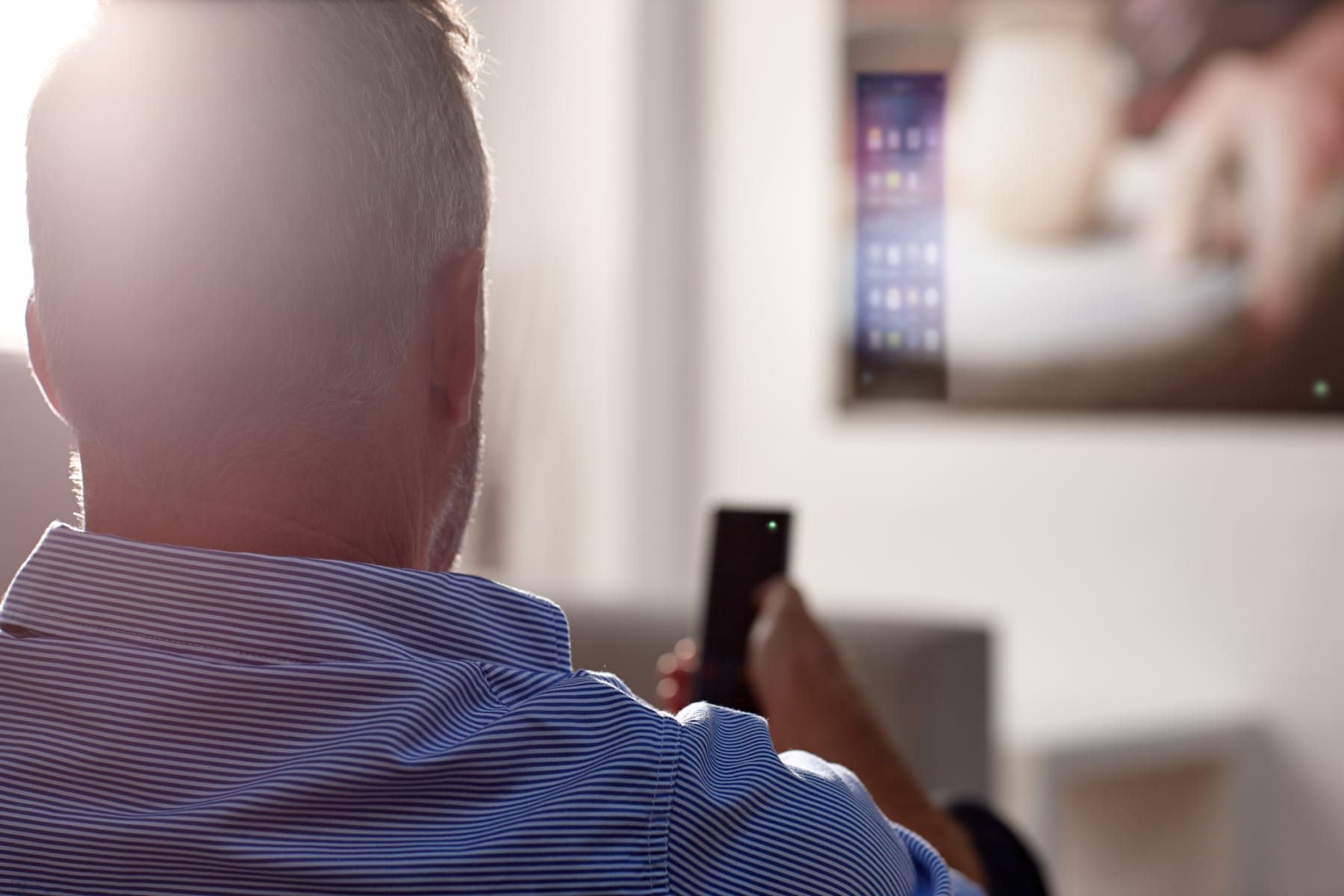 Stream Your Niche
One of the best things about the internet is that there's something for everyone. It's no different with the apps you can get on your streaming media player.
VRV
VRV is home to a wide variety of geek-friendly content like Crunchyroll, Funimation, and Nerdist. The 13 channels are packed with anime, science, indie films, and other genre programming. There's nothing mainstream here, but that's the appeal.
VRV's 13 channels are packed with anime, science, indie films, and other genre programming.
Some of the streams are free, while others require a subscription ranging from $2.50 to $7 a month. Alternatively, you can subscribe to everything, ad-free, for $9.99 a month. For fans, that's a great deal. You can watch on Apple TV, Fire TV, Chromecast, Roku, and more.
FilmStruck
The classic film selection on the big streaming services is pretty minimal, but FilmStruck fills that gap nicely. You won't get anything but classics here, including films from TCM and the Criterion Collection. Like most of these more niche streaming apps, you won't find this content anywhere else, and that'll cost you. The basic FilmStruck plan goes for $6.99 a month, and if you want to add the Criterion Collection films, it'll cost $10.99 a month. (There's also an annual plan for $99 a year.) You can watch just about anywhere; Apple TV, Fire TV, Chromecast, Roku, and others are all supported.
Met Opera on Demand
Not all of us live in places where it's easy to catch live opera performances. The Metropolitan Opera is here to help, with an app to stream more than 650 full-length performances from the Met. Though it's a pricy subscription at $14.99 a month (annual plans are also available), it's still a lot cheaper than a night at the opera. App access is a bit limited with only Apple TV and Roku support, but you can cast from the Android app to your Chromecast.
SEE ALSO: Almost Every Streaming Device Just Got a Huge Update
Haystack TV
If you want to watch the news, there's no need to limit yourself to one app. Haystack TV sorts through over 80 different news stations from traditional broadcasters like CBS to more internet-oriented coverage like CNET. Just tell Haystack which topics you're interested in, and it'll compile the news you want to see. It's completely free, and supported on Apple TV, Fire TV, Chromecast, and Roku.
Red Bull TV
Sports can be hard to find online unless you're willing to shell out for a pricy streaming package (or a pricier cable package). Red Bull TV sidesteps this problem by focusing on less traditional — but still highly entertaining — sports coverage. From BMX to Formula One, there's a lot of action to enjoy; you'll even find coverage of music festivals like Lollapalooza. You won't catch any NFL games, there's a lot to love about Red Bull TV — and it's free to watch on Apple TV, Amazon Fire TV, Chromecast, Roku, and more.
Readers, which streaming apps do you recommend? Let us know in the comments below!
---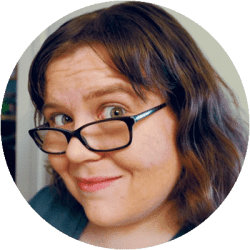 DealNews Contributing Writer
Originally working in IT, Elizabeth now writes on tech, gaming, and general consumer issues. Her articles have appeared in USA Today, Time, AOL, PriceGrabber, and more. She has been one of DealNews' most regular contributors since 2013, researching everything from vacuums to renters insurance to help consumers.
DealNews may be compensated by companies mentioned in this article. Please note that, although prices sometimes fluctuate or expire unexpectedly, all products and deals mentioned in this feature were available at the lowest total price we could find at the time of publication (unless otherwise specified).