Mannequins With Back Fat Are Coming to a Store Near You
Are manufacturers planning an homage to Kim Cattrall's role as a "realistic" department store dummy in the 1987 film Mannequin? (Answer: No.)
Whether today's manufacturers are planning an homage to Kim Cattrall's role as a department store dummy in the 1987 film Mannequin remains to be seen, but the days of mass produced, cookie cutter mannequins are waning — and in their place will be more "realistic" mannequins.
These more authentic-looking models are designed to better represent a larger base of shoppers whose proportions and body types have never traditionally been reflected by headless forms. These new models are also what store owners are banking on to inspire shoppers to buy more apparel and thereby boost sales.
"Warts and All" Mannequins Coming to a Store Near You
The latest trend in mannequins is realism, to the point of adding "back fat," droopy bosoms, and yes, even pubic hair. Boston.com reports that a wide variety of stores, from H&M and American Apparel to Saks Fifth Avenue, are embracing this new trend for realistic mannequins. The idea is simple: by using mannequins that have features and proportions that are more in line with what real people look like, shoppers can get a better idea of how a garment will look on an average body.
This is great news for shoppers who are tired of buying items that look great on a store window's dummy, only to hate how their selection looks on themselves. But in addition to being able to better estimate fit, there's also a psychological component at play here. For those who are insecure about their looks, shopping in a store with "normal" mannequins might prove to be a less intimidating experience. Stores with a reputation for thin, judgmental salespeople might see an uptick in sales from new customers who finally feel at ease among mannequins that look like them.
Other Interesting Mannequins Trends Are Emerging
The realistic model movement isn't the only recent change to the mannequin marketplace. In fact there are a number of interesting developments in the way stores are designing and deploying their mannequins.
Back in December, a New York City CBS affiliate reported that a growing number of stores were installing mannequins with facial-recognition cameras hidden in in their eye sockets. The point of these mannequins was to help owners track shopper demographics. However, some consumers found these mannequins to be an invasion of privacy.
Additionally, Business Insider Australia recently ran a story about a robotic mannequin that can be adjusted to perfectly mimic a person's body shape and size. This technology could be implemented in stores, and to aid shoppers who are afraid of buying clothes online. The Wall Street Journal recently reported that one-third of online apparel purchases are eventually returned by consumers because of poor fit, so it makes sense to implement "smart" mannequins in order to lower that figure. Robotic mannequins could be used by retailers and designers alike to provide more accurate fit data to consumers who are buying their clothes online.
Readers, do you even pay attention to mannequins in a store when you're shopping? Will a mannequin's appearance make any difference to you when you're picking a store to shop at? Tell us what you think in the comments below!
---
Related DealNews Features: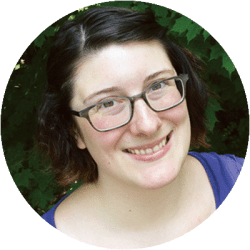 Contributing Writer
Tucker Cummings is a freelance writer based in New England. She's also written for Yahoo! TV and Tapscape. Follow her on Twitter
@tuckercummings
on Twitter for her musings on tech, TV, writing, and current events.
DealNews may be compensated by companies mentioned in this article. Please note that, although prices sometimes fluctuate or expire unexpectedly, all products and deals mentioned in this feature were available at the lowest total price we could find at the time of publication (unless otherwise specified).