8 Things That Will Be MORE Expensive in 2019
If the trade war continues, you can expect to pay more for soup, soda, TVs, and cars.
Happy New Year! It's time to figure out what products will cost you more. With the U.S. and China in the throes of a trade war, consumers could be seeing price increases across the board in 2019.
SEE ALSO: 8 Things That Will Be LESS Expensive in 2019
We're here to tell you exactly which products may skyrocket in price this year, from items affected by tariffs to popular crops threatened by inclement weather.
Don't worry, though — not everything will be pricier! Check out our list of items that will cost less in 2019 to see where you can save.
Canned Goods
In September, U.S. President Donald Trump imposed a 10% tariff on approximately $200 billion worth of Chinese goods, following months of conflict regarding imports and exports between the two countries. (And that wasn't the first round of tariffs this year, either.) Before the December G-20 summit, the U.S. had warned that tariffs could increase to 25% in 2019.
After a meeting between President Trump and Chinese President Xi Jinping, however, the two countries agreed to "halt the imposition of new tariffs for 90 days... [while they] negotiate a lasting agreement," according to Bloomberg. But the 10% tariffs are still in place, and the Trump administration has announced they'll impose the increase to 25%, should a deal not be made with China in 90 days. The deadline is March 1. (Note: While this is the current news at press time, obviously things could change.)
But what does this have to do with canned goods, you ask?
Many of the items listed on the U.S. trade representative's tariff list are steel and aluminum products. (Not to mention the steel and aluminum tariffs implemented earlier this year.)
This doesn't bode well for manufacturers in the United States who use aluminum cans, like Pepsi, Coca-Cola, and Campbell's. You can expect the cost of your favorite sodas and soups — and even beers — to go up this year as manufacturers try to cover higher costs.
Cars
Soda and soup aren't the only things that could put a strain on your wallet in 2019 because of the tariffs. Many of the designated imported goods listed by the USTR are parts needed to build cars, like metals and machinery. So if you were planning on buying a car in the new year, you may notice a price jump on new models.
The Center for Automotive Research predicts vehicle prices could go up by almost $7,000 due to tariffs and quotas. For example, if you had your eye on the 2019 Toyota Camry, its cost could go up by $1,800 if 25% tariffs took effect. (At press time, it did look like the U.S. and China had made progress on auto tariffs, though.)
Household Appliances
If you're in the market for a new washing machine, keep an eye on prices in 2019. A 20% tariff was imposed on washing machines earlier this year, followed by tariffs on imported steel. Over three months, laundry-equipment prices jumped an estimated 17%. And as noted in a CNBC piece, washing machine prices have gone up 13.4% since January.
SEE ALSO: 7 Winter Home Improvements That Will Lower Your Heating Bills
Other household goods affected by tariffs include minifridges and air purifiers, according to Jonathan Gold of the National Retail Federation, in a Money article. They were on a summer tariff list, and the cost of these products could go up by 25% (if it hasn't already). Check the price tags on appliances made by Crock-Pot and Rubbermaid, too — they could cost more as a result of the tariffs — especially if tariffs go up to 25%.
TVs
Here's hoping you took advantage of Black Friday and Cyber Monday deals to get that new flat-screen TV you had your eye on! LED lights, copper wire, and other bits of machinery used to build the latest innovations in television have all been affected by the new tariffs, and will more likely than not lead to a hike in TV prices in the United States.
Besides the cost of importing crucial TV parts going up because of the tariffs on Chinese manufacturers, the price of other new electronics could rise in 2019. Items on the USTR's list included semiconductors — chips that give our electronic devices power — which suggests the cost of smartphones and computers will go up, too.
Clothing
Say it ain't so! Not even our favorite clothing brands are immune to the global economy's changes. Some of the machinery used to manufacture clothing and shoes is reliant on parts listed by the USTR's tariff imposition, which will make it even more expensive for retailers to make their products.
Retailers like Gap, Walmart, and Macy's have warned of price hikes because of tariffs.
Gap, Inc. CEO Art Peck explained in an interview with Bloomberg this September that the company is looking at raising prices. Despite the company's efforts to move operations out of China, Gap admits that the country offers a strong price advantage with items such as sweaters. Peck explained, "in some cases, we'll have no choice but to pass the impact of these tariffs through to our consumers."
Other retailers, like Walmart and Macy's, have also warned that their prices could go up.
Diapers and Tissues
Look out for pricier Huggies and Kleenex. Kimberly-Clark, the parent company of the diaper and tissue brands, started raising the prices of their products late this summer. A big factor is the increased cost of pulp, the material used to make tissue products.
Coffee
Not to sound too dramatic, but this might be the product that's the hardest for us to put on this list. Coffee lovers may be disappointed to see a bump in the price of their daily cup of coffee come the new year, whether that comes from home or Starbucks.
SEE ALSO: What to Do When Your Food Is Recalled
While the price of arabica coffee beans was trending downward in 2018, FocusEconomics predicts the price of coffee will go up from $1.09 a pound to $1.41 a pound in 2019. This is one price increase that doesn't have anything to do with the tariffs, though.
Weather-related complications from the El Niño Modoki weather system in the tropical Pacific could cause dry weather in Brazil — which would be bad for the next harvest. Add to that last year's bad harvest and low interest rates in Brazil (leading to a shortage in the coffee market), and things aren't looking good for everyone's favorite caffeinated drink.
Travel
Just like last year, the cost of traveling is trending upwards. Airfare prices are expected to increase by 2.6% this year, with hotel prices going up 3.7% because of an expected rise in air travel, according to the Global Business Travel Association and Carlson Family Foundation's Global Travel Forecast.
International travelers should expect to see a rise in airfare costs to India, New Zealand, Norway, Germany, and Chile. And unsurprisingly, Disney and Universal theme parks have raised their rates yet again, with Disney introducing a new ticketing system, and Universal steadily increasing their ticket prices.
Readers, what 2019 price hikes are you most concerned about? Let us know in the comments below!
---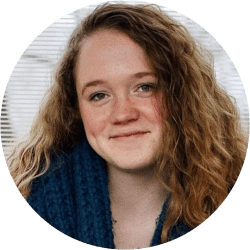 Contributing Writer
Sarah Heikkinen is an upstate New York-based freelance journalist and marketing and social media specialist. She has freelanced for several publications, including Teen Vogue, the Ithaca Times, and The Scofield. She graduated with her Master's in Journalism from the S.I. Newhouse School of Public Communications in 2017.
DealNews may be compensated by companies mentioned in this article. Please note that, although prices sometimes fluctuate or expire unexpectedly, all products and deals mentioned in this feature were available at the lowest total price we could find at the time of publication (unless otherwise specified).