Is it Cheaper to Repair or Replace These 9 Electronics & Appliances?
Sometimes, the cost of repairing an item is almost as expensive as just buying a new one.
To fix or not to fix, that is the nagging question. When appliances and electronics break down prematurely, it's always tough to know whether fixing or replacing is the best option.
Although it's tough to cover all the scenarios completely in one article, here's a guide to helping you figure out whether or not to repair or replace some of the most essential items in our modern lives.
And for details on how very specific tech models stand up to repair, check out our iFixit lists of the easiest and toughest items.
Cell Phones
If it's a cracked screen you're attempting to repair, there's a good chance it's worth the money to fix it — especially if we're talking about a high end current generation cell phone. Cracked screen repair services are easy to find, and often repair screens for around $100. If you're looking to do it for even less, check out iFixit for help on doing the repair yourself. If your phone is having a major problem that's more difficult to decipher, it's likely not worth the cost of repair.
Getting a new cell phone while under contract can be an expensive proposition. However, considering the incredible cell phones priced in the $200 range non contract (one of the highest rated is the OnePlus One starting at $249), do your homework before spending a similar amount for a fix. Forking out $650 or more for the latest and most hyped phone isn't necessary. Quality devices can be had for much less.
Tip: If you are incredibly prone to dropping your phone, consider getting a nice case or going with a brand like HTC that has a great protection plan.
Flat Screen Televisions
Consumer Reports says that flat screen TVs are incredibly reliable, which is great news. But what if your flat screen ends up breaking down outside of the warranty period? In most cases, it's best to purchase another one. With technology changing rapidly and the costs of repairing a flat screen TV likely costing you close to or more than the price of a new one, it's a no brainer. Even just replacing the power supply (one of the common issues) runs an average of $275 at a repair shop.
The exception to the replacement rule is if you have an expensive and enormous television. If you are happy with it and it's not terribly old, it could be worth getting an opinion at an appliance repair shop.
Refrigerators
If your fridge bites the dust and it's relatively old (eight years or more), replacing it is the right option. The part that usually goes bad is the condenser and it's just not worth the costs you'll incur replacing it. Plus, the energy savings that you'll reap will single handedly pay for a new one over time. However, small repairs (like replacing a door gasket) can be well worth it to extend the life of an older fridge.
If you have a newer fridge that's just outside of the warranty period, it is worth getting a quote for repair. Considering how costly a new refrigerator can be, it could be worth having it repaired if it's not all that old and isn't eating up your energy bills every month. Your electric company might also give you money for buying a new more efficient fridge.
Tip: When buying a refrigerator, the simpler it is, the better. (If simple for you means small, you might want to learn more about bar fridges for sale.) The more moving parts involved means there's more that can go wrong. For instance, side by side refrigerators with ice machines and dispensers look more modern. However, 37% of people that opt for a model like this have repair issues within the first three years.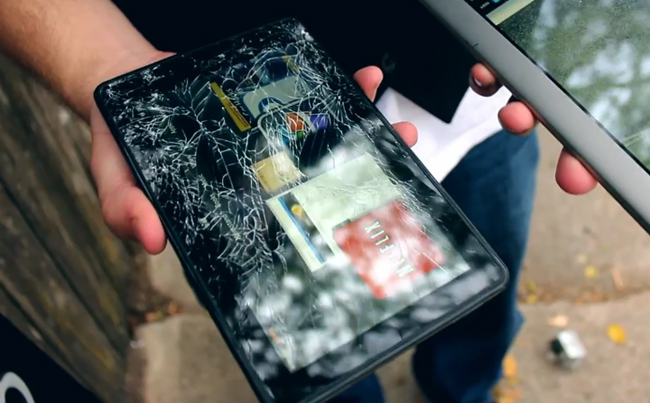 Tablets
Repairing or replacing a tablet comes down to whether it's a name brand tablet or not. If you have a relatively new iPad or Microsoft Surface (which are pricey and have some longevity), it's most likely worth fixing. If you are rocking a generic tablet (which likely costs very little), your money is almost certainly better spent purchasing a new one.
Dishwashers
If your dishwasher is under warranty, repairing it is of course your best option. The average life expectancy of a dishwasher is nine to 10 years. That simple fact can help you reach the right decision for your machine. If you're faced with a simple repair such as a door latch, door switch, or drain pump — and your dishwasher is on the younger side of its life cycle — it's likely worth the cheaper repair bill to extend its life.
If you're faced with a more significant problem, like needing a new motor, and the dishwasher is getting long in the tooth, the price of the part and labor combined makes shopping for a new dishwasher a much better idea. Just like getting a new fridge, a new and more efficient dishwasher will save you money in electricity and water.
Laptops
Costs to repair your laptop computer can run the gamut. If it's just that your machine is running too slow, try a free program like CCleaner to clean out old files and speed it up. For more ways to make your laptop run faster, check out our complete guide.
If the problems are more extensive, then stick to this rule of thumb: repairing is only a good idea if it costs less than half of the computer's value. Some computers that are easy to repair and upgrade will be cheap to DIY repair; some require a lot more specialized work, which is expensive if not completely impossible. It's likely that if your computer is three years or older then replacing the machine is your best bet. If you have a high end machine, like a gaming laptop, then it's worth getting a quote to fix it.
Tip: Consider buying your next computer with a credit card that automatically extends the warranty coverage. This way you are covered for an extra year without having to purchase an extended warranty. All of the major credit card companies offer this benefit, but American Express has the most consumer-friendly policy.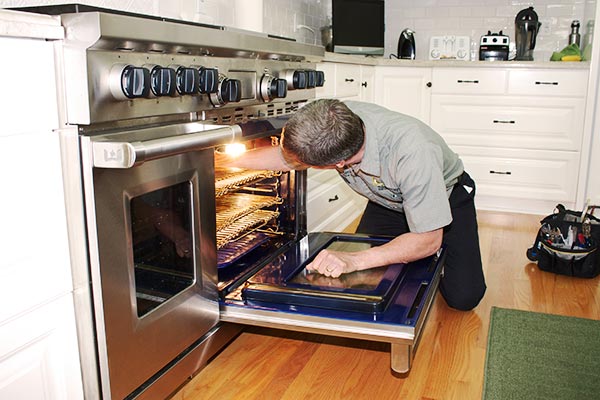 Stoves
Stoves can often be fixed inexpensively — unless the problem is with an expensive electronic part. Non working burners and heating elements can be replaced for a fraction of the cost of a new stove. Remember, the fancier the stove, the more that can go wrong, and therefore the more repair trouble you're likely to have.
Washers and Dryers
You should expect for these machines to last 10 to 15 years. If your dryer doesn't seem to be performing well, the likely culprit is your vent. Clean it out. If you do that and you're still having an issue, it's likely worth the average $140 repair bill unless you foresee its demise coming quickly.
When it comes to your washing machine, cheap repairs are often well worth it. Replacing parts that wear out like your water pump or drive belt could buy you more time with your old washer. Those are repairs that you can likely do yourself to save more money too! However, a cracked tub or faulty motor likely makes replacing your machine a better option.
Blu-ray Players
There's almost no circumstance where repairing a Blu-ray player is best, unless it's something you can do yourself for free. The cost of these machines has plummeted and it's not unrealistic to expect to pay $40 or less for a decent one. Paying for a repair will almost certainly cost you more than that.
Go Local When Paying for a Repair, Use Videos When DIYing
If you do happen to decide that your appliance or electronic item is worth repairing, you have the best chance of success at an independent repair shop, according to Consumer Reports. Read the reviews of shops near you to pick the best one for your particular item. Make sure that any repairs made are backed by a 90 day or more warranty by the repair shop.
In general, you can also use Google and YouTube to your advantage when it comes to diagnosis and repair. If you can figure out the issue, and are a little bit handy, you could end up saving big bucks by following a step by step repair video.
If you happen to purchase a new replacement item, don't forget that your old one still likely has some value. Try selling your broken smartphone or tablet on Ebay or Gazelle. Even though it's completely lost value to you, there's a decent chance that you can still get a little something for it.
What do you do with your electronics and appliances when something goes wrong? Let us know in the comments below.
---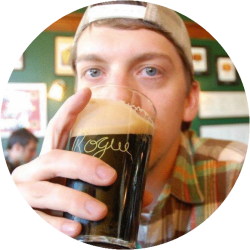 DealNews Contributing Writer
Joel Larsgaard loves helping people focus on frugality without giving up the things they enjoy. By day he's a radio/web producer for the Clark Howard Show, and his blog Save Outside the Box is his main avenue to disseminate his money meanderings.
DealNews may be compensated by companies mentioned in this article. Please note that, although prices sometimes fluctuate or expire unexpectedly, all products and deals mentioned in this feature were available at the lowest total price we could find at the time of publication (unless otherwise specified).