Huge Bitcoin Exchange Goes Belly-up; What Does This Mean for the Currency?
The recent issues with Mt. Gox shed light on the risks associated with the Bitcoin digital currency.
The largest Bitcoin exchange in the world appears to have gone belly-up after apparently losing hundreds of millions of dollars in Bitcoins after a long-term hacker attack. The fallout has resulted in an increased scrutiny of Bitcoin safety — leading more people to consider pulling their Bitcoins offline — and raises questions about how far this nascent unregulated financial market will go.
According to Wired, an exploit in Mt. Gox's website allowed hackers to siphon off millions of Bitcoins over a two year period. The crumbling of Mt. Gox, which lost around $350 million in Bitcoins, has prompted some Bitcoin investors to start storing their digital currency offline, according to MarketWatch.
Going Back to Paper for Digital Currency
And yes, you can store Bitcoins offline: each Bitcoin has a key, like a serial number, which allows the Bitcoin to be spent. Without the key, there's no Bitcoin. So some users have taken to printing out the key on paper, or storing the data on a device not connected to the Internet, or a 'cold' device. While some customers want security in lieu of this disaster, they are still operating within a completely unregulated market.
No Real Banks Means Little Safety
Printing out Bitcoins or keeping them offline isn't like pulling money out of a bank and storing it under a mattress because Bitcoin 'banks' aren't recognized as banks. A recent article by MarketWatch mentions one company that stores Bitcoins offline in a bank vault for a 2% annual fee. And while it's insured against theft, it's not a real bank. Another company, FlexCoin, claims it is the "world's first Bitcoin bank" but also states "technically we're not a licensed bank. We're a Bitcoin bank." A thumb drive can be lost, a hard drive fried, or a Bitcoin key trashed. Once a Bitcoin is gone, it's gone; there's no Federal Deposit Insurance Corp. covering your loss.
Cashing Out Isn't Easy
Mt. Gox customers got a harsh reality check when they tried to cash out earlier this month. Customers received only a paltry statement that the company would sort everything out, but were faced with no way to get their Bitcoins, which are either in limbo within the company's servers or stolen. Some Mt. Gox customers sold the rights to their Bitcoins to speculators hoping that Mt. Gox would make good on their promise. These Bitcoins went far below market rate at $118 per Bitcoin, compared to the regular exchange rate for Bitcoins at around $570 per Bitcoin at the time, according to CNNMoney.
What This All Means
Mt. Gox serves as a reminder that you're not just buying Bitcoins; you're also involved in the company performing the exchange. There are no watchmen to answer to, and things can go downhill quickly if a breach happens. It's not an isolated incident, either: In 2012, the exchange site Bitcoinica was hacked for over $460,000 worth of Bitcoins, according to The Verge.
Additionally, feds seized over $5 million from Mt. Gox's bank accounts for allegedly not properly registering a money transaction business last year, according to Wired, another indication that an unregulated financial market has little or nothing in the way of consumer protection.
Readers, are any of you invested in the Bitcoin market, perhaps due to its recent mainstream acceptance? What do you think of the latest developments? Share your thoughts in the comment section below.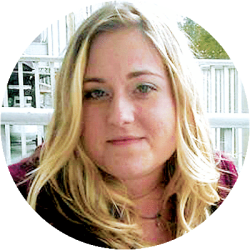 Contributing Writer
Angela Colley has covered everything from money saving technology to how the Mayans might affect your savings. She's appeared on publications like MainStreet and MSN Money. You can follow her on Twitter
@angelancolley
.
DealNews may be compensated by companies mentioned in this article. Please note that, although prices sometimes fluctuate or expire unexpectedly, all products and deals mentioned in this feature were available at the lowest total price we could find at the time of publication (unless otherwise specified).