How to Pick the Right Running Shoes
Expensive features and marketing jargon can confuse even experienced runners. Stride type and comfort matter most for beginners.
An Infinity wave plate in the heel disperses the force of impact. Propulsion Trusstic mimics the action of connective tissue in the foot. Cuprothemic material retains heat in the cold and releases it when it's hot. A shoe that is knitted rather than sewn can shave ounces from its weight.
When it comes to selecting a running shoe, the technical jargon can trip you up at the starting line, as each manufacturer takes a slightly different approach to providing the fastest, lightest, most comfortable shoes on the market — the cost of which comes in a distant second. To make sure you spend your money wisely on the style that's right for you, check out some of our tips below.
Different Shoes for Foot and Stride Types
So how do you find the right running shoe? Before you get lost in the nuances of the best (i.e. most expensive) shoes, there are some fundamental issues to resolve that can make the difference between feeling like a gliding gazelle or a stomping rhino as you leave the starting line.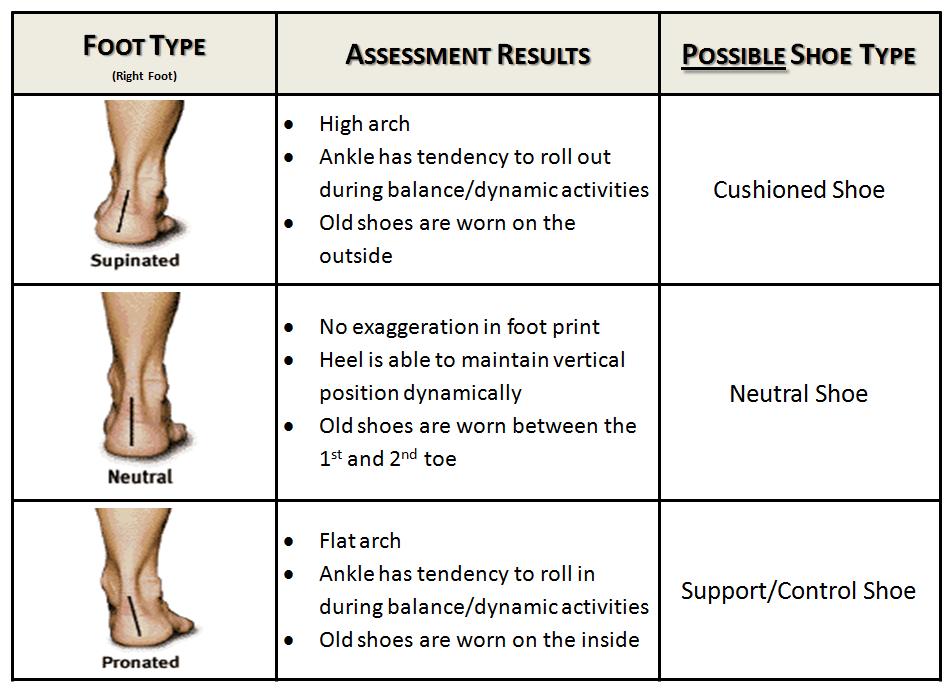 It all boils down to how your foot is constructed and how it rolls through your gait. There are three varieties of motion, called pronation, that the human foot typically experiences when rolling from heel strike to the ball the foot.
Neutral Pronation: Outside of the heel strikes the ground first. The foot then rolls up until the body weight is evenly distributed on the ball of their foot. Those who have a neutral stride should seek out stability running shoes.


Overpronation: Puts more weight on the inside of the ball of their foot, causing wear there. The motion control running shoe will allow those with overpronation to run with greater comfort and help protect the foot from injury.


Underpronation (or Supination): Pushes off with the outside of the ball of their foot, causing wear on the outside front part of shoes. Underpronators or supinators will look for a neutral cushioned running shoe for the same reason, while those who have a neutral stride will seek out stability running shoes.
Use "The Wet Test" to Find Your Arch Type
Another component to consider when fitting yourself for a shoe is your arch. Is it high, low, or are you flat-footed? It's easy to differentiate with this test: Wet the bottom of your foot thoroughly and stand on a piece of paper.
In the water mark you'll see the outline of the bottom of your foot. If there is no discernible dry spot, you're flat-footed. If you have a normal arch, the area between your heel and ball of your foot will be more narrow than either but still substantial. If you have a high arch, the connection between your heel and the ball of your foot will be very narrow. Most of the time those with flat feet tend to be overpronators, while those with high arches often underpronate.
Running shoes commonly come in one of three styles. If you look at the soles, they will appear to be straight from heel to toe, semi-curved, or curved as an apostrophe. Overpronators will be happiest with the straight type arch, underpronators with a curved sole. Neutral gait runners will find semi-curved shoes the most comfortable. To summarize:
Neutral pronators — normal arch — semi-curved soles — stability shoes


Underpronators — high arch — curved soles — neutral cushioned shoes


Overpronators — flat feet — straight soles — motion control shoes
Where and How Will You Run?
The next issue to consider is how you intend to use your shoes. No longer do runners restrict themselves to pristine pavement; the sport of trail running has become a major part of the industry. Trails shoes offer beefed-up treads with aggressive outsoles to give you firm traction on the terrain.
If you intend to run on the street or track, you'll want something made for that purpose. But knowing where you intend to run is only part of the equation today. Another question is, would rather run with no shoes at all?
Barefoot running has attracted many devotees who feel that the natural motion of the human foot is the best way to run. Unfortunately, human skin isn't the most durable of materials, so many opt for foot coverings that don't diminish the experience any more than necessary. The popular Vibram FiveFingers running shoes were recently the subject of a successful lawsuit over false claims of health benefits, but that doesn't seem to have diminished their fans' love much.
Sprinting Through the Jargon
The easiest way to select the right running shoe is to try on a few brands that follow the basic aforementioned fit rules. But beware that one sneaker may fit differently than another. For example, some manufacturers add stiffness to the midsole (the part between the bottom of your foot and the rubber sole) with a plastic plate to provide stability in otherwise cushioned or motion controlled shoes.
Whatever the technology, these features aim to maximize your strides and protect your body from injury. The key is to find the pair of sneakers that fits your needs — and all shoes are not created equal when it comes to each individual's feet and his or her stride.
How should you shop for the right shoe? First, know your foot and your stride. Go shopping at the end of the day, when your feet are at their largest. Remember to bring along the pair of socks in which you intend to run. And take along any orthotics or platforms you intend to wear. Then measure both feet, and select a shoe that fits the larger of the two.
In the end, all of the highly technical features of shoes should only matter if they address your needs. Weight matters. Comfort matters. Support matters. Matching your stride type and arch matters. As you become a more experienced runner, you'll be better equipped to notice the nuances that differentiate the most expensive shoes, but in the beginning, a good basic shoe that really fits your body and motion is most important.
---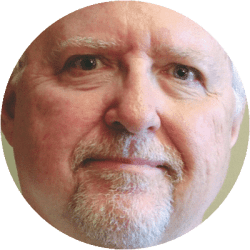 DealNews Contributing Writer
Tom Barlow is a freelance journalist specializing in lifestyle and consumer issues. In addition to DealNews, his writing has appeared on many websites, including Forbes.com and Aol's DailyFinance.com.
DealNews may be compensated by companies mentioned in this article. Please note that, although prices sometimes fluctuate or expire unexpectedly, all products and deals mentioned in this feature were available at the lowest total price we could find at the time of publication (unless otherwise specified).