How to Buy the Best Luggage for Your Money
We spoke with several industry experts who shared their thoughts on how to land the right gear.
You could say luggage is expensive, or you could say it's merely lucrative. The website Statista forecasts that retail luggage sales will have grown 3.7% in North America between 2010 and 2015. Translated into dollars, that's a staggering $8.64 billion in 2015. How many rolling bags would it take to possibly carry all that money?
For the everyday consumer, the concern is more about how to pick the right kind of luggage for your needs: that is, what features and attributes to look for, and which ones to skip. And when faced with cheap luggage options, how do you know if it's just a waste of cash? DealNews spoke with several industry experts who shared their thoughts on how to land the best luggage for your money. Even if a suitcase isn't all that glamorous to you, just think of all the exotic places it can take you!
A Designer Label Doesn't Mean Desirable Quality
Among the experts we talked to, there was a unanimous opinion that paying for luggage just because it has a fancy name brand on it doesn't guarantee you better quality — though it will mean, inevitably, a higher price. "A luxury brand could cost three times or more than a similarly made bag," says Jeff Thaw, vice president of Roncato USA, which makes its luggage in Italy. "Like any business, if the brand is important to market, then the company will advertise more and that goes into the cost somewhere."
Check Out the Warranty
Here's a feature that might not rank as sexy as, say, bullet-proof fabric — but it's one of the first things you should consider, says Michele Marini Pittenger, president of the non-profit Travel Goods Association. "Today's market is limitless – shoppers can truly find something to fit any need. That being said, if you're planning on long-term use, which most people are, check out the manufacturer's warranty policy; this can be an indicator of durability."
In general the longer the warranty, the more confidence the manufacturer has that your luggage is going to hold up. (Note: we found an amazing lifetime guarantee from Briggs and Riley luggage in our article on great product guarantees.)
Now's the Time to Go Ballistic
If you're looking for the real deal material-wise, obviously run-of-the-mill backpack cloth isn't going to cut it. Hard cases have always been popular, but many travelers increasingly are leaning towards lighter bags, Marini Pittenger says. While your luggage need not be gorilla-proof (remember those old American Tourister commercials?), it still needs to pass one critical stress test.
"The TSA is prone to giving luggage a real beating," says Julie Annet, co-founder of ECBC. "Travelers should splurge on high denier ballistic nylon." That means simply that the thread is thicker, making it much less likely to rip or scuff. "It's one of the best materials for luggage design due to its extreme durability, which provides resistance to tearing, punctures, and abrasions."
Too Hard to Handle?
Expensive and cheap bags often have one flaw in common: Their retractable handles aren't exactly designed with durability in mind. Broken handles account for 90% of warranty claims for wheeled luggage, according to Electronics Weekly. What's the reason for this? Cheaply cast zinc parts lurk inside the handle, where you can't see them. It seems to be a constant among many bags, so the best you can do is make sure the handle retracts and expands smoothly, and is long enough for your reach. You can also ditch the retractable handle and go for luggage with a carry handle.
Travels in Tech
Some luggage sets come with waterproof pouches for toiletries, which protect against spills inside the bag. But some of the most innovative new bags protect your electronic gear, too. "Manufacturers are responding to our nonstop reliance upon technology; travel gear is accommodating our laptops, tablets, and smartphones with protective pockets, and boasting ways for us to use them comfortably on-the-go," says Marini Pittenger. Here's an example: ECBC's Sparrow Wheeled Garment Bag comes with a 4,500 mAh portable charger for cell phone and laptop batteries.
Does Your Bag Have a Certain Zip?
"The most important thing for any luggage consumer is to make sure the functional parts are sound," Thaw says. "Poor quality zippers can burst without warning." So what makes for a great zipper? Thaw says the zippers should "work effortlessly." Look for zippers that are large and most of all durable; a thin plastic or cheap metal zipper (which might feel pliable in your hand) means that no matter the cost of the bag, you might be facing a difficult repair in your future.
Take the Wheels for a Spin First
Thaw and others warn that cheap wheels will wear out fast, turning your rolling bag into a dragging one. So how do you spot the best wheels worth paying for? The folks at LuggageandLeather.com advise that you look for a large wheel base, and to test the rolling ease before you buy. "The best type of wheel is one with a sealed ball bearing system," they say. "This limits the amount of dirt and dust that gets into it." They also add that you should weigh down the bag a bit while rolling it, to get the true test of how those wheels will work.
Once you've done your luggage homework, it comes down to one last factor before make that purchase and buy your travel tickets. "Most importantly, a bag should just 'feel' right," says Marini Pittenger. Ordering online is just fine, but remember: "It's always a good idea to visit a travel or department store to see a bag first-hand before purchasing. Most likely, it will be with you for some time." If that's not possible, make sure the return policy for the online store allows for easy and free returns, in case your first-hand inspection is less than thrilling.
So as with many products, real value comes with quality materials, construction, a good warranty, and that ineffable "feel." If you have luggage advice or a good suitcase story, let us know in the comments below.
---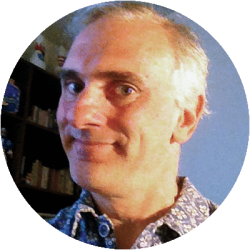 Contributing Writer
Lou Carlozo is a DealNews contributing writer. He covers personal finance for Reuters Wealth. Prior to that he was the Managing Editor of WalletPop.com, and a veteran columnist at the Chicago Tribune.
DealNews may be compensated by companies mentioned in this article. Please note that, although prices sometimes fluctuate or expire unexpectedly, all products and deals mentioned in this feature were available at the lowest total price we could find at the time of publication (unless otherwise specified).