Want to Buy Furniture Online? Here's What You Should Know
Purchasing furniture is easier than you might think, especially when you use AR apps and know the best times to shop.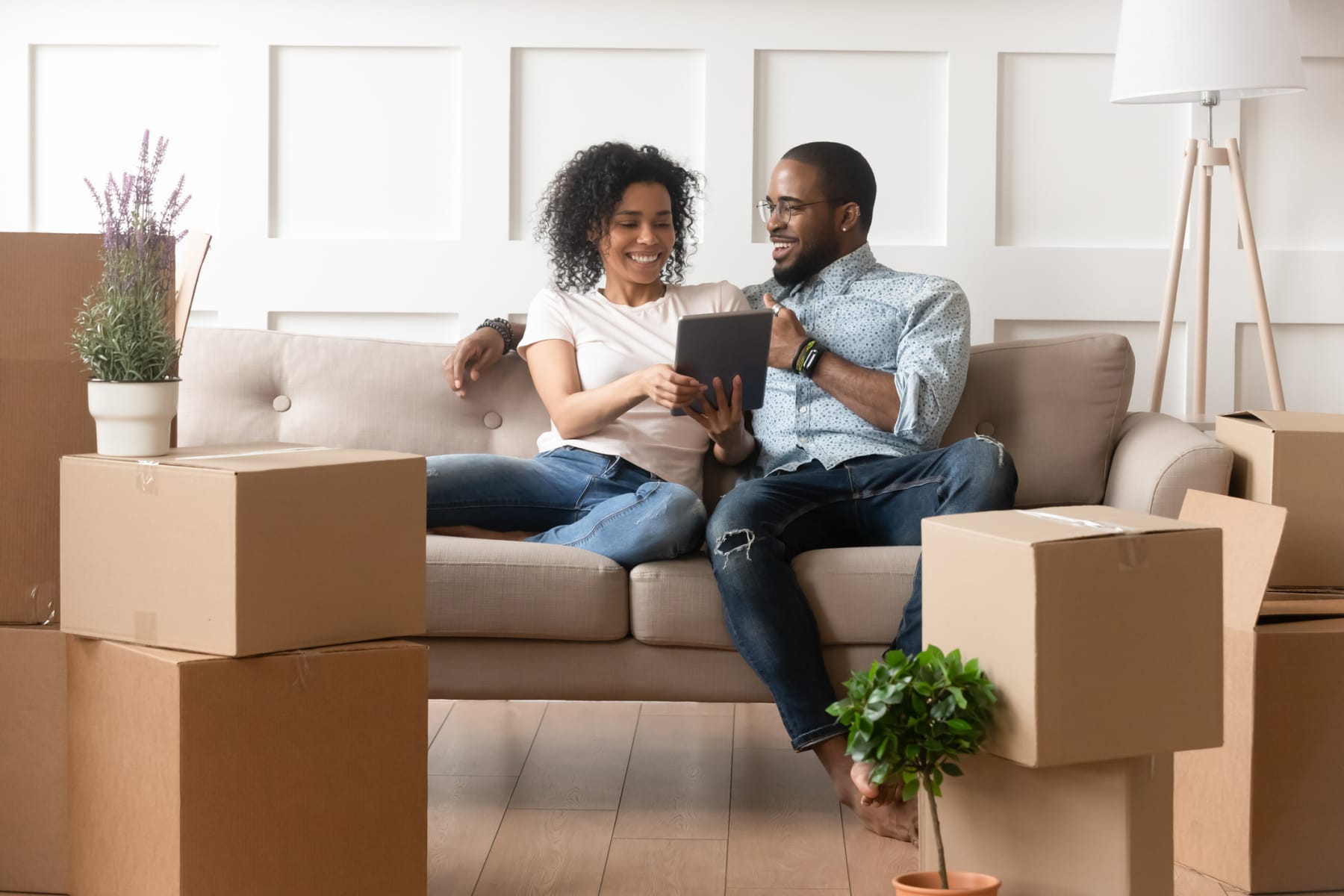 The average person spends just over $8,000 to furnish a 1-bedroom apartment — a sizable investment, no doubt. But as online shopping continues to grow, so do your options as a consumer.
Wondering how to order furniture online? With this guide, we'll help make your experience with online furniture shopping as painless as possible.
3 Things to Know if You Buy Furniture Online
If you want to begin the hunt for furniture, take a deep breath and know you don't have to purchase everything you need all at once. In fact, don't rush the process. You'll save both money and your sanity by knowing just these three things.
When to Find the Best Furniture Deals Online
We see furniture discounts ranging from 50% to 80% off near the end of summer, starting in July. They pop up again at the year's end in December — plus there's a bit of trickle into January. This is when new styles are typically on the way and retailers are pricing the excess inventory to move. We also see Presidents' Day sales in February that take up to 70% off furniture. So if you aren't in a rush, you can potentially save thousands of dollars with this tip alone.
SEE ALSO: What to Expect From Presidents' Day Sales
The Importance of Measurements
Pulling out the old tape measure can help you get an idea of size limits, determine if shipping is more feasible, and figure out if you'll want to tackle assembly on your own.
Some areas you may want to have measurements for include your entryway, any door frames between your entryway and the intended space for your furniture, and the space you'd like to fill. Armed with this knowledge, you'll easily be able to nix that 18-foot replica of King Arthur's Round Table.
What if the furniture piece in question doesn't have its measurements listed on a store website? Money Crashers says you can typically "call the website's toll-free number to ask a representative to provide you with the actual measurements."
Where to Buy Furniture Online
Have you been trying to figure out the best place to buy furniture online? Then you'll want to consider stores' shipping and return policies. Amazon, Target, Walmart, and other retailers have standardized the 2-day shipping expectation. However, furniture doesn't always play by the same rules as that 96-count of jumbo toilet paper. As anyone who's moved or helped someone else move can attest, furniture weight ranges from cat-can-push-it-off-a-table to Mjölnir, the Hammer of Thor (and we weren't worthy).
Give yourself at least a week to go through your normal routine and test if the furniture is right for your space.
Shipping fees, like the weight of furniture, vary widely. If you're trying to decide where to buy furniture online, the table below can help guide you through the weeds of what to expect.
As for returns, look for generous policies with a reasonable return window. It's important to be able to send furniture back like Gordon Ramsay sends back raw food. Seeing, using, feeling, and shin-testing your furniture at different times of the day can help you decide if you've made the right choice.
Give yourself at least a week to go through your normal routine, including work as well as leisure time. Be aware of any pickup, restocking, or other fees, and whether your refund will be in the form of in-store credit or not.
How Long Will You Wait When You Buy Furniture Online?
Online purchases may take more or less time to arrive than you might initially think. This isn't a Schrödinger's cat situation, but instead reflects the wide variety of what's available. In many cases, same-day shipping is simply not feasible. Expect delivery to take between two days and several months. Typically, we see that the larger and heavier the piece is, the more likely it'll take longer to arrive.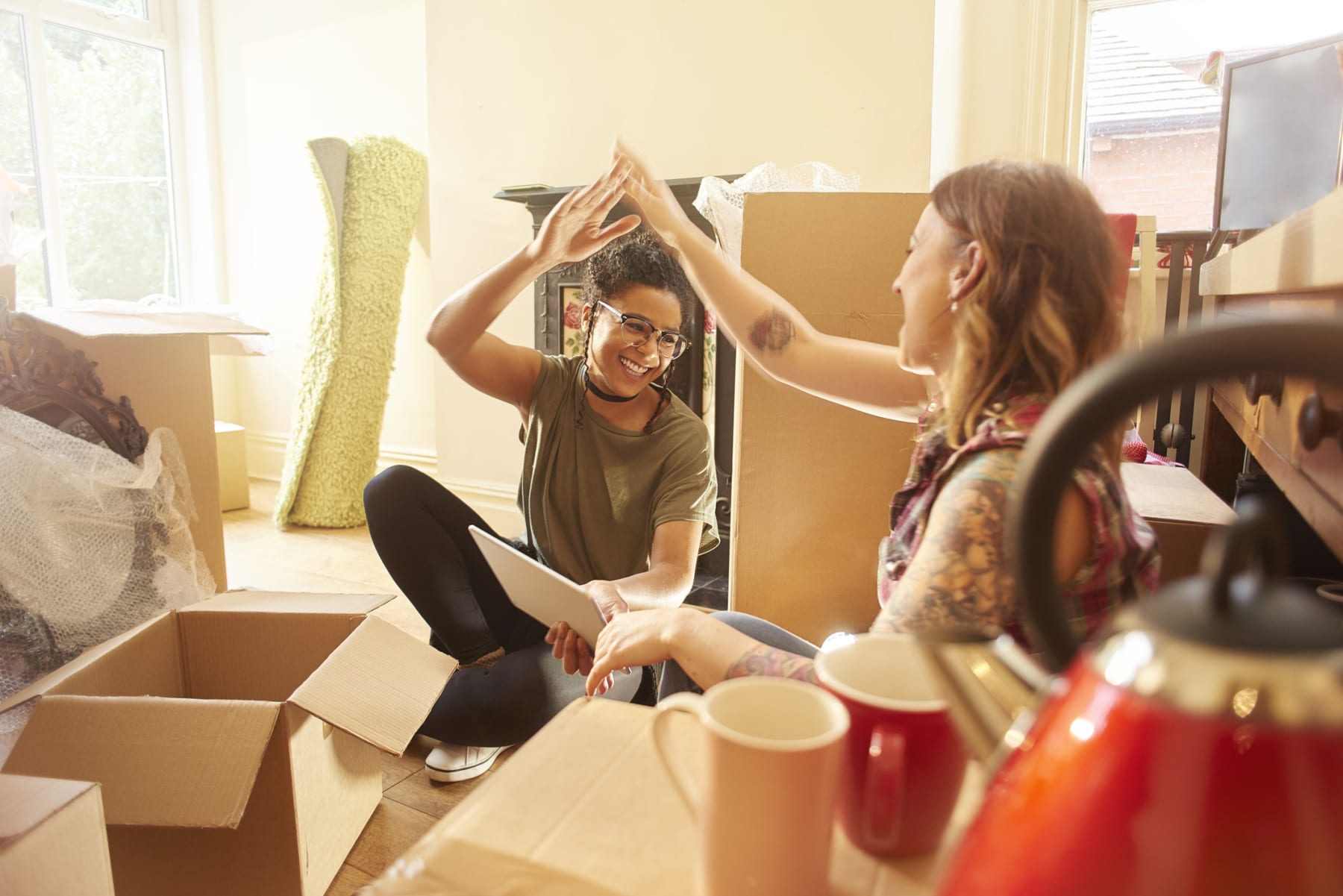 What Does It Cost to Get Home Furniture Online?
Expect to pay from $100 to $1,000 for low-tier, $500 to $2,000 for midrange, and $2,000 and up for high-end furniture. There will always be exceptions, due to variability in the piece of furniture, size, materials, and build quality. However, low-tier shouldn't necessarily be mistaken for bad quality; with many pieces, some TLC goes a long way to increase longevity.
Expect to pay $100 to $1,000 for low-tier, $500 to $2,000 for midrange, and $2,000 and up for high-end furniture.
Not everyone is familiar with what makes furniture "good," of course. Reading these pointers can help ensure you get more bang for your buck.
High-End Furniture
High-end furniture is furniture that should last a lifetime. Premium characteristics to look for include dovetail or mortise-and-tenon joinery, plus higher-quality woods like ash, oak, maple, or mahogany. If the wood is visible, you'll rest easier with scratch-resistant hardwood varieties, as well. Opting for white-glove delivery may be worth the cost, as hardwoods are more dense than their softer counterparts and therefore much heavier.
Midrange Furniture
Entering the midrange doesn't require you to leave behind the higher-quality woods entirely. Here we begin to see imperfections, as well as human-made woods like thicker layered plywoods. Screws become more prolific, and pieces are lighter but should still be sturdy. If you're averse to softer woods that scratch and dent a bit more easily, look for pieces that cover those softwoods with hardwood veneers.
SEE ALSO: Here's How to Buy Space-Saving Furniture for Your Apartment
Low-Tier Furniture
Boasting the largest selection is the low tier. It's comprised of pieces that may barely survive a move, and digging is required to find the best deals. If you're going to buy cheap furniture online, attempt to avoid particleboard, especially pieces lacking threaded inserts — that's particularly the case if you plan on having to disassemble at some point. Test for sturdiness and aim for as little wobble as possible. You may be surprised how strong cardboard pieces can be, notably from IKEA.
How to Use Technology for Online Furniture Shopping
Whether you're seeking out low prices or want to know how furniture will look in your home, technology can give you a leg up. Here are a couple of ways to use it when shopping for furniture.
Set Deal Alerts
Utilizing sites that allow you to get alerts when specific pieces, categories, or brand names go on sale means you can take a passive approach to shopping (and we know just the site to use). Even though we see the biggest and most frequent sales around July and December, that doesn't mean the search throughout the year will be fruitless.
Download Augmented Reality Apps
Over the past several years, augmented reality has picked up steam as the titans of retail have adopted this technology. Stand-alone apps or integrated features are available for stores such as Amazon, Wayfair, Houzz, and IKEA. While AR isn't a replacement for physical measurements, it can quickly give you an idea of what a piece looks like in your space.
Use augmented reality apps to see what a piece of furniture looks like in your home.
There are also more-general interior design apps that can help you nail down colors, create a floor plan, or stage rooms. Some of these apps aren't free, but may be useful for particularly large furnishing projects.
Buying Home Furniture Online vs. In-Store
Online shopping wins big points for being convenient, but buying furniture in-store has benefits, too. Keep their differences in mind when figuring out your ideal shopping method.
The Convenience of Home
Let's face it: shopping from the comfort of your own home with a hot cup of coffee and your favorite pair of panda slippers is truly wonderful. You can work out details at your own pace, compare prices online, and avoid the pain of driving in traffic.
Dealing With Salespeople
Physical furniture stores have salespeople. If that word fills you with dread, it's just another reason to shop online. However, for those who enjoy the sales game, shopping online may be a con. The trade-off of potentially haggling for a better price vs. a low-pressure alternative ends up being a personal preference.
Availability of Inventory
It may seem obvious, but a building can only hold so many stuffed unicorn couches. Unless you're able to find it in-store, your pick is likely to be shipped regardless. Coupled with a limited selection, you may find yourself shopping at several stores before finding the right item.
SEE ALSO: The Best Patio Furniture: How to Buy Outdoor Pieces That Last
While this may be an inconvenience, it could also prove beneficial. Higher-end stores are likely to be able to provide better answers to any questions you might have. Also, taking the opportunity to feel the materials can give you a better idea of what your preferences are if you remain undecided.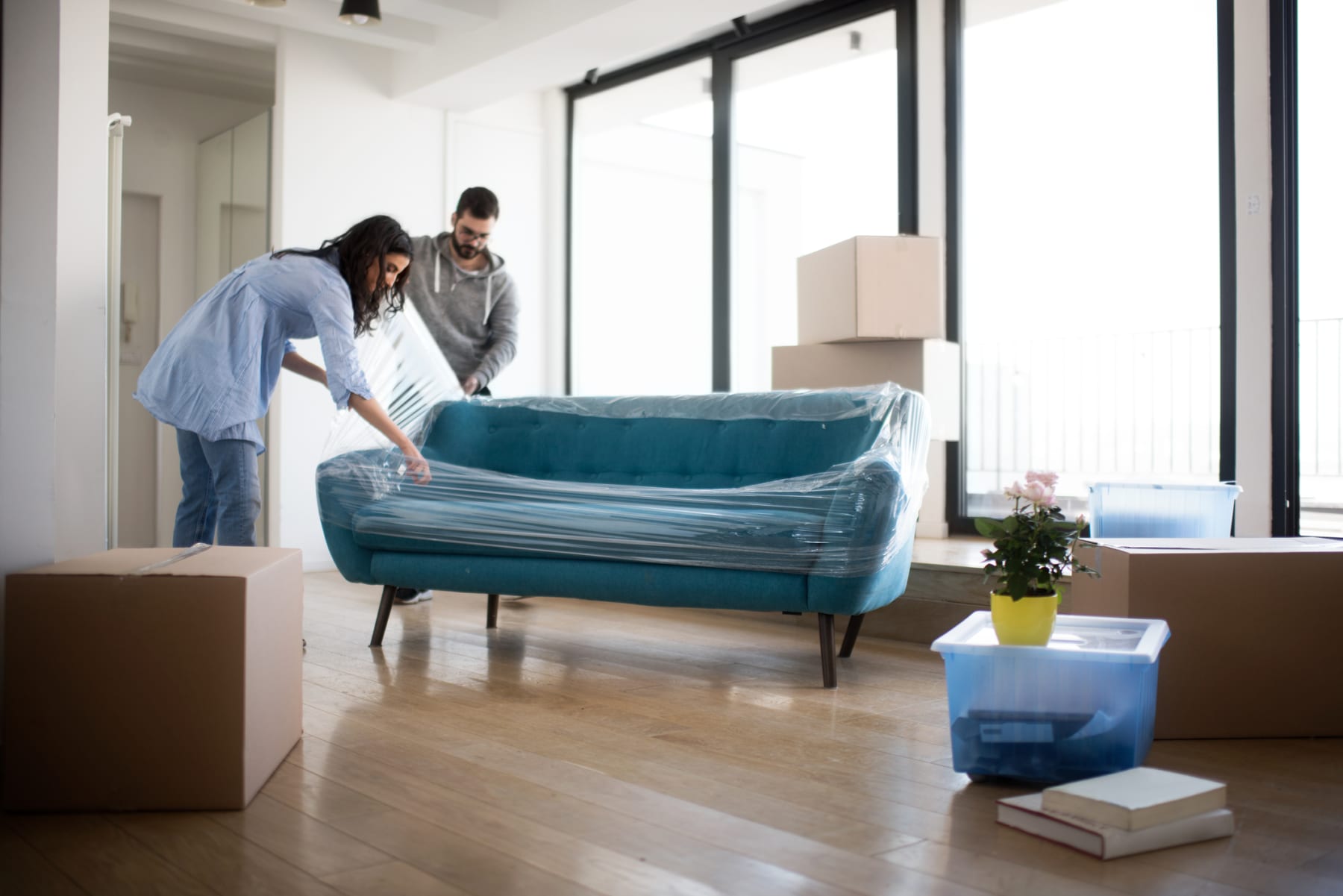 4 Pitfalls to Avoid When You Order Furniture Online
It's not hard to hit a few snags when shopping for furniture online. Steer clear of the following pitfalls, so your buying experience is as hassle-free as possible.
Fake, Misleading, or Outdated Reviews
Reviews are immensely helpful, but they often become a way for sellers to artificially inflate the ratings of their items, or a platform for angry consumers operating in bad faith. So keep the following tips in mind.
First, look for a reputable seller. Not only does this lessen risk, but many warranties are only valid for items sold by authorized retailers. Sellers who have been established for a significant period of time and have great reviews themselves are your best bets.
SEE ALSO: When Are White Sales?
Also, look for recent reviews. It's not at all uncommon for products to go through updates or refreshes. You'll want to know if quality has changed, or if problems noted in previous reviews have been rectified.
Lighting Issues
Lighting became a major cause for the decline of productivity, destruction of friendships, and a deluge of calls to optometrists nationwide in 2015 over the question of what color a dress was. Don't let this travesty happen to you. Lightbulbs of various color temperatures, the types and colors of curtains, and the amount of sunlight will affect the appearance of your furniture. Find a swatch or pictures of the color you like in different lighting to know what you're getting is accurate.
Not Assembling in the Final Room
Save yourself the exhaustion of building an entire piece of furniture, only to find that it won't make it to where you need it to go. It may seem obvious that a king-size bed frame won't fit through your bedroom doorway, but tables, desks, and chairs may appear deceivingly small.
Being Unprepared for Delivery Problems
While it may not always be possible, give yourself plenty of time. A flawless experience is wonderful when it occurs, but you should be prepared for delays, missing parts, or damaged pieces. This is where a good return policy kicks in. Whether you buy in-store or online, a lot can happen to furniture on the way to your home, and it may take several attempts to find the perfect piece.
Readers, have you purchased any furniture online? What was your experience like? Let us know in the comments below!
---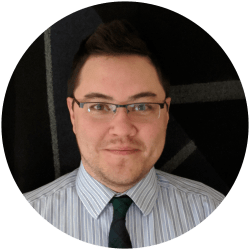 Content Data Assistant
Chris works with the Content Team to find and deliver the best deals - and the worst dad jokes - you see on DealNews every day. When not immersed in a book, game, or fluffy animal video, he likes to keep up with his degree in Cell and Molecular Biology.
DealNews may be compensated by companies mentioned in this article. Please note that, although prices sometimes fluctuate or expire unexpectedly, all products and deals mentioned in this feature were available at the lowest total price we could find at the time of publication (unless otherwise specified).