How to Boost the WiFi Signal in Your Home
From relocating your router to changing the channel, there are a few options to try before springing for a new setup.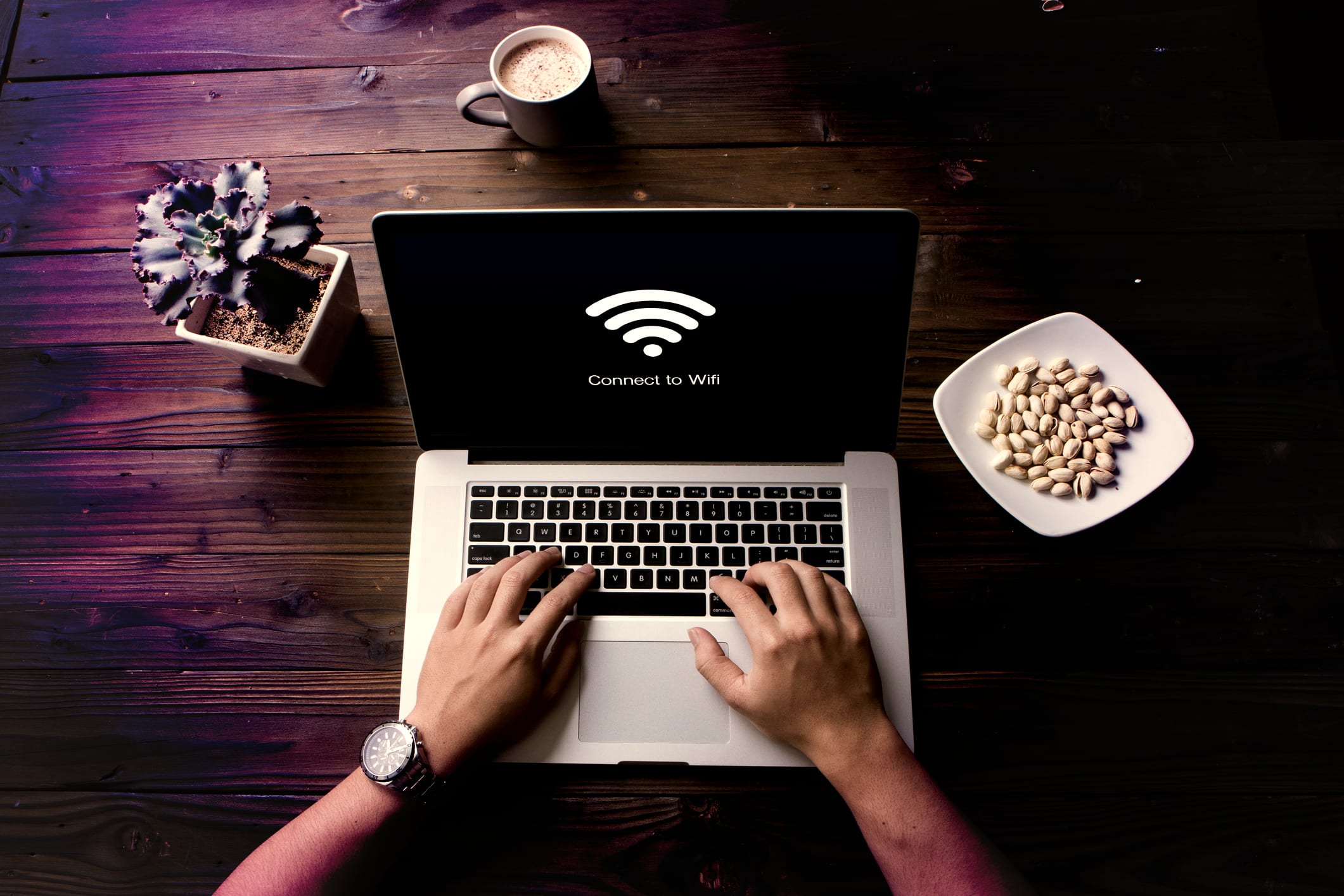 Optimizing your home WiFi network is well worth your time, whether you're working from home more lately or just bingeing the latest Netflix Original. We spoke with DealNews' resident IT Manager, Luke Hulsey, to see what measures to take to increase your WiFi signal strength at home.
How to Improve the WiFi Signal in Your Home
Relocate Your Router
Does it seem like your WiFi works better when you're in the living room versus the bedroom? If you've already upgraded your router, then it might be time to look at its placement if you want to improve your WiFi signal. Try finding a more central, higher location for your router to reside, and see if you have more even coverage that way. Hulsey says powerline Ethernet adapters are great for this because you don't have to run any cables. Rather, you just have to plug an adapter into an outlet at each end, and that's it!
Wirecutter explains that a powerline kit comes with two adapters that plug directly into electrical outlets. Plug one adapter into an outlet near your router, and connect to the router with the included Ethernet cable. Then, plug in the other adapter wherever you need the connection, and connect your device to that one with another Ethernet cable.
Consider this option as long as your router is an 802.11ac model that's only a couple of years old at most. The router should also do a decent job of covering your residence already, even if the signal isn't as strong as it needs to be in some spots. Your home should be midsize at most, too, and a modern design helps, as powerline kits work through your home's electrical wiring. These kits might not work as well with older homes and older wiring.
Choose the Best Channel
By default, WiFi routers try to opt for the best WiFi channel on their own. And channel numbers are limited to begin with. However, just because they try doesn't mean they always succeed. It can take extra work on your part, but one way to boost WiFi signal strength could be just managing your channels manually, rather than relying on your router to do it.
SEE ALSO: WiFi in Your Whole House: Everything You Need to Know About Mesh WiFi and More
Hulsey says you can utilize an app like inSSIDer from MetaGeek to see the networks around you and what channels they're using. Once you've determined that, you can simply log into your WiFi router system and change the settings there, manually setting your channels to the ones you prefer.
Extend Your Range
Boosting your WiFi coverage could be as simple as using a WiFi extender. You can find plug-in models for under $50 easily, and these can give newer routers just the boost they need to cover multiple stories or a larger house. These gadgets work by acting as a wireless bridge, according to Hulsey, and they retransmit the WiFi signal from your router to extend the reach of your network.
Meshwork Makes the Net Work
If your house is on the larger side and a WiFi extender won't cut it, consider investing in a mesh WiFi system. Basically, mesh systems create a single WiFi network by using multiple nodes, so your entire property is covered. Hulsey notes that these are also popular options for optimizing your home WiFi. And even though it's a bit of an investment to start, it could be well worth it if you're working from home for the foreseeable future.
Readers, how do you boost your home WiFi signal? Let us know in comments below.
---
Senior Staff Writer
Julie joined DealNews in 2015. Her work has been featured on MSN, Business Insider, Lifehacker, The Motley Fool, GoBankingRates, and Moneyish. In her spare time, she enjoys baking sweets, reading thrillers, and listening to an ever-growing list of podcasts.
DealNews may be compensated by companies mentioned in this article. Please note that, although prices sometimes fluctuate or expire unexpectedly, all products and deals mentioned in this feature were available at the lowest total price we could find at the time of publication (unless otherwise specified).