The Ultimate Guide to Getting Free Samples
Whether you want free food at Costco or beauty samples at Sephora, there are lots of ways to score freebies online and off.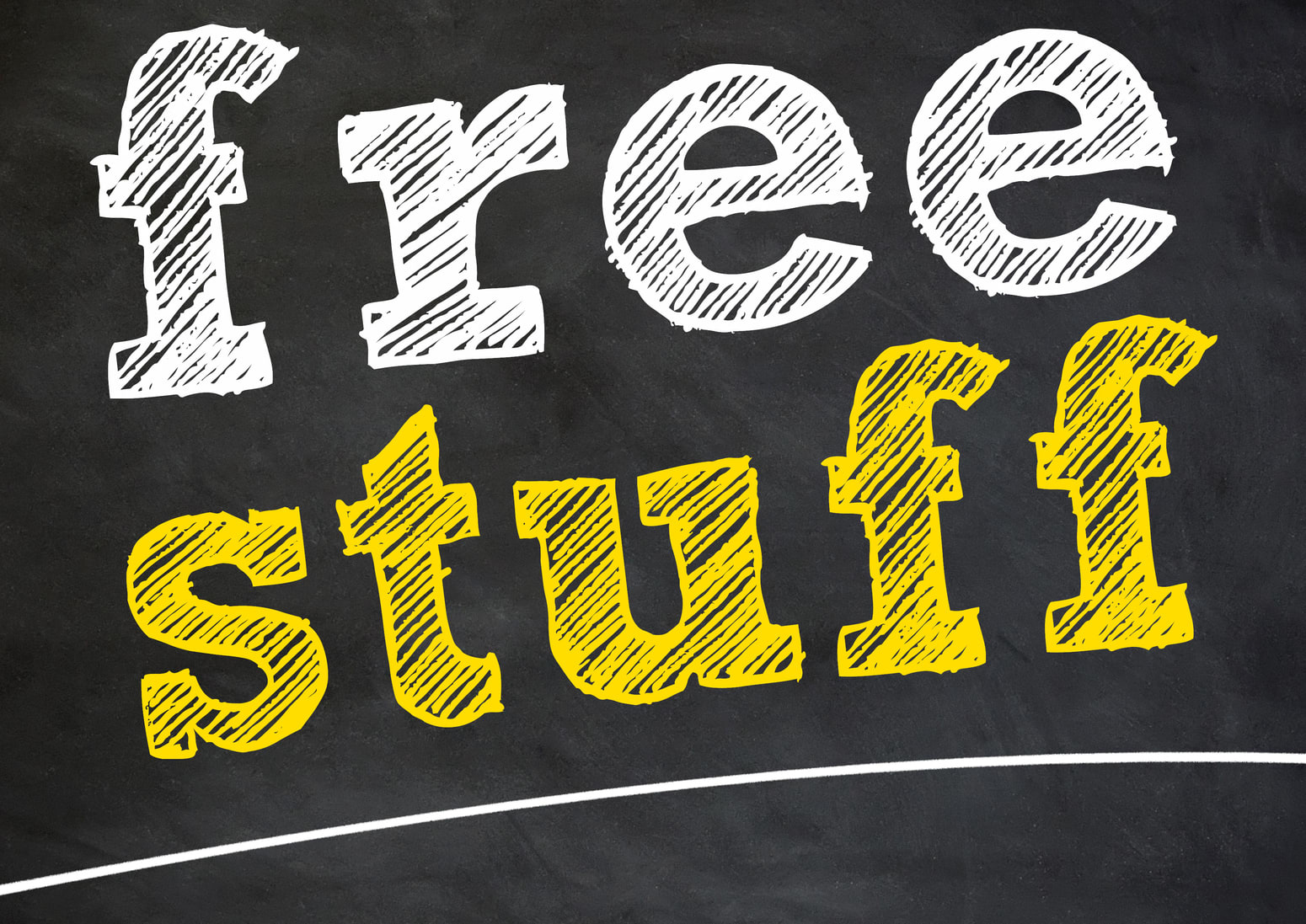 Getting something for nothing is a thrill, but it's also a great way to test out a new product before you decide to shell out real money for it. Tons of companies are eager to get their products out there, too — you just have to know where to find them. We rounded up the best ways to score free samples online and off, plus advice on avoiding scams and managing all of the marketing messages that come with free stuff.
SEE ALSO: 17 Things You Can Always Get for Free
And once you're finished reading this guide to free samples, be sure to check out our freebie deals page. It frequently features product samples to try.
Why Companies Give Out Free Samples
The most obvious reason why companies are willing to give you items for free is because they want you to try their product, in the hopes that you'll become a paying customer. Here are a few not-so-obvious reasons manufacturers and retailers will shell out something for nothing:
The Price Is Right: Sampling programs are often cheaper than traditional advertising, and studies have found them more effective.


There's Marketing Potential: Most free samples require the recipient to submit contact information, allowing the company to continue marketing products and offers to them.


Word Could Spread: If you like the product, you're likely to share the offer with friends and family, giving the company more potential customers.
Types of Free Samples
Companies distribute free samples of their products in a variety of ways, which are detailed below.
In-Store Samples
If you're willing to schlep to a store to score free samples, you have plenty of options depending on what you're looking for. Many in-store samples aren't advertised, so it's always a good idea to ask what's available, especially if you're looking for beauty products.
Department Stores: Stores like Macy's and Nordstrom often give out free samples of perfumes, cosmetics, and other health and beauty products at retail counters.


Grocery Stores: Whole Foods, ShopRite, and Trader Joe's are just a few of the many supermarket chains offering visitors the chance to sample food items as they shop.


Warehouse Clubs: Costco is well-known for its generous supply of free food samples. (Seriously, you can eat the equivalent of a whole meal there.) Sam's Club's offerings may not be as ample, but you'll still get to try something new most of the time.


Beauty Retailers: At Sephora, you can snag free samples of just about any product you want to try. You could walk out of the store with a bag full of samples, too, even if you didn't make a purchase. Many Ulta stores also offer limited product samples.


Samples by Mail
These are usually done through online promotions, where mailing information is collected through a website form and a free product sample is sent by snail mail, generally in six to eight weeks.
Product samples sent by snail mail may take six to eight weeks to arrive.
Coupon Samples
These work like samples by mail, but with a coupon that must be redeemed in-store for free product samples. Coupons may be mailed, emailed, or downloaded to a store's loyalty card. Kroger stores offer a program called Free Friday Download, where shoppers can download a coupon for a selected free product each week. Giant stores also offer coupons for free products regularly.
Loyalty Program Samples
Customers registering for a retailer's loyalty or rewards program, like Dunkin' Donuts' DD Perks or Sephora's Beauty Insider (we cannot state enough how amazing Sephora's sample policies are), will periodically get free samples or products, usually at sign-up, on birthdays, and when new products are launched.
SEE ALSO: The 30 Best Customer Rewards Programs
Seasonal Samples
Lots of companies do seasonal tie-ins as a way to get free products out there. You can always find freebies on both real and made-up holidays like National Cookie Day, National Pancake Day, and even election and tax days.
How to Find Free Samples
If you want free samples on an ongoing basis, there are a few different ways to ensure you get 'em before they're gone. The easiest is to follow the brands and retailers you would like to get free samples from on social media. When brands have free sample offers, they usually post them on Facebook, Twitter, and even Instagram. And make sure to search and follow these hashtags: #freesample, #freebiefriday, and #freebies.
If you want to try a specific product, email the company and ask for a sample. Even if they don't send you one, they'll usually give you a coupon.
Online communities or email newsletters are also a great way to learn about free sample offers. For example, P&G Everyday offers samples and coupons from various Procter & Gamble brands to registered members. Other branded online programs include the following:
Generation Good: Seventh Generation's community gives members the opportunity to try out new products for free (usually in exchange for their opinion) and have access to other sample promotions.


L'Oreal Paris: You can almost always find free sample offers on L'Oreal's website. Requesting a free sample enrolls you in their Worth It Rewards program, where you can use points to get more freebies by linking store loyalty cards.


General Mills: General Mills brands like Pillsbury and Betty Crocker offer limited free samples to newsletter subscribers regularly on a first-come, first-served basis.
Here's something most people don't consider: if you want to try a specific product, email the company and ask for a sample. This won't always work, of course, but it never hurts to ask. If they don't send you a sample, they'll usually send you a coupon, sometimes a high-value one that will make it worth your time.
SEE ALSO: 10 Sneaky Ways Retailers Fool You Into Spending More
If you don't want to do the work of looking for free samples yourself, several websites offer a curated list of what's out there on the internet every day, like The Balance, MySavings.com, and Totally Free Stuff. SampleSource is also an easy, low-commitment way to score free samples: just sign up once and they'll periodically alert you to new offers.
Free Samples for Your Opinion
If you don't mind reviewing products, you have ample opportunities to get your hands on quality free samples. PINCHme is one of the most popular websites that offers this. Simply fill out a profile and when new offers are available, they'll email you and send you samples — often full-sized products. Once you receive the products, you go back to the website to answer questions about them. PINCHme frequently has snacks, along with beauty, health, and pet products.
Other companies that offer samples for your opinion include BzzAgent — which requires you to share your product experience on social media — Influenster (beauty products), and Smiley360.
How to Avoid Free Sample Scams
Scammers know that people want free stuff, and they know how to take advantage of it. Since companies require information from you in order to process a sample offer, scammers often get away with stealing personal information by creating a fake freebie.
If a company asks for your Social Security number or credit card info in exchange for a free sample, that's a huge red flag.
When you're filling out a request for a free sample, it's reasonable to assume you'll have to give your name, email address, and if it's a snail mail offer, your mailing address. If the company is looking for a specific demographic to give samples to, you may need to answer questions about your household income, age, gender, race, and product/shopping preferences. Here's what's not a reasonable ask, and a huge red flag:
Social Security number
Credit card or bank information
Paying for shipping and handling
Contact info for family and friends
Phone number
If you've never heard of the company and the website or landing page doesn't look professional, don't give up your information. The same rules apply if there is no privacy policy and/or terms of service. Sometimes legitimate companies use third-party websites or services to host their sampling programs — if the website URL doesn't belong to the company that makes the product, cross-reference the giveaway with the company's website and social media channels. If it's a legitimate giveaway, they'll be promoting it via their own channels.
SEE ALSO: How Can You Tell If That Coupon Is a Scam?
As a general rule, if a free sample seems too good to be true, it probably is. It's rare to get a sample worth more than a couple of dollars for a basic offer; you'll get bigger and better ones for surveys, but make sure the company is real before giving them a lot of information. And many of the free sample offers listed at the aggregator sites are actually sweepstakes, where you aren't guaranteed to receive a free sample just by signing up; you'll be part of a random drawing instead.
Always read the fine print when requesting a free sample online, so you know what you're agreeing to, and how companies will be using your information.
Managing Freebies
An easy way to manage the email you'll be getting once you start signing up for company loyalty programs and free sample offers is to create a separate email address just for free samples. Or, if you want to keep everything in one place but don't want to clog up your inbox with promotional emails, create special filters and folders for sites you've signed up for.
Readers, what's the best free sample you've ever received, and how did you find it? Let us know in the comments below.
---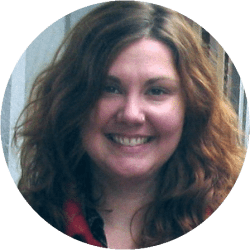 DealNews Contributing Writer
Jessica Hulett is a freelance writer, editor and obsessive seeker of online promo codes. She's been writing professionally for more than 15 years, and was most recently the managing editor of coupon and lifestyle site extrasforme.com.
DealNews may be compensated by companies mentioned in this article. Please note that, although prices sometimes fluctuate or expire unexpectedly, all products and deals mentioned in this feature were available at the lowest total price we could find at the time of publication (unless otherwise specified).