Freebie as a Bird: How to Snag Free Perks When You Fly
We spoke to the experts to find out how you can get free drinks, checked bags, and more while flying.
Truly, air travel isn't what it used to be — not just in terms of what you pay, but what used to come your way for free. In February, United angered customers by jacking up its frequent flyer award levels. In some cases, thresholds for international free travel shot up more than 60%. But even for more modest destinations such as Hawaii, it now takes about 13% more miles to get the same award. And just last month, Frontier announced that it would charge for carry-on luggage on select flights while Northwest Airlines won a lawsuit that allows it and other air carriers to boot whiny customers from loyalty programs.
But that's not to say that freebies and hacks have gone the way of the biplane. The experts say you can still get free rewards and other perks if you know what to do, how to ask, and where to look.
DealNews spoke with Brian Kelly, founder and CEO of ThePointsGuy.com, and Allison McGuire, who manages content and community for the travel website WanderWe.com, to discern what perks are there for the taking. (And don't forget to check out our freebie hub for resources to find free stuff, even when you're on the ground.)
One Way to Bag Those Pesky Bag Fees
"Even if you pack light, there will come a time when you need to check a bag — especially if you have children in tow and your travel burden increases exponentially," Kelly says. While most airlines charge around $25 for the first bag and $35 for the second, here's a workaround without elite status: "Fly Southwest, which still provides two free checked bags per passenger, or get an airline co-branded credit card like the Gold Delta American Express, which entitles cardholders to the first checked bag free."
Check in Early and Board Your Plane Late
Of course, McGuire doesn't mean to board your plane so late that you might miss the flight. But here's how she explains her method of getting a better seat than the one you already have: "Checking in early gives you the advantage of being able to put in an upgrade request hours before the rest of the passengers," she says. "Then boarding your flight closer to the actual departure time — and hopefully to an oversold coach section — the flight crew will struggle to find you a new seat, often in a higher class."
Cleared for Complimentary Upgrades
"Delta, United, and US Airways give complimentary domestic upgrades to first class to all elites, and American allows their Gold and Platinum members to earn upgrades for every 10,000 miles flown," Kelly says. Assuming you don't have elite status, "Fly with an elite friend and get listed for a companion upgrade — though this will generally drag down your friend in the upgrade queue — or simply use miles to upgrade. United even gives preference to those using miles vs. their own elites."
The 'More Legroom' Run
To get a seat with more legroom, McGuire suggests going to the check-in counter (but without your pre-printed boarding pass) and asking for a seat with either "more legroom" or "closer to the front of the plane."
"Don't ask directly for an upgrade or something for free, this often comes off as pushy," she says. "Many times if there are availabilities on the day your flight is departing, airlines will offer you an upgrade at a much discounted rate — sometimes even for free." A variation on this method is to look around the plane once boarding is almost done; if the cabin is fairly empty, you can politely ask the flight attendant to move to a roomier seat or row.
Boozing Altitude: Airlines That Serve Free Alcohol
Ah, those were the days, when air carriers served free meals (not that most airline food was anything to challenge home cooking). But did you know that a number of airlines still serve free alcohol? We found this list at maphappy.org that tells you which airlines offer drinks domestically and internationally. Granted, the list of airlines that give you drinks in domestic flights isn't very long, but it does include Aeromexico, Alaska Airlines (on select flights), and Lufthansa. At last count, more than 50 carriers serve free alcohol on international flights, but remember: long flights can lead to dehydration, so don't overdo it.
Your Turn to Land in the Lounge
While it's so hard to get something for nothing, you can leverage elite status into discounted prices on airline lounge access, Kelly says. "Delta discounts SkyClub access 11% to 33% for elites and even gives it to Diamond Medallions (125,000 elite miles) complimentary as part of their status benefits." Also, several credit cards give lounge access, including the American Express Platinum, Delta Reserve, and United Club cards. "Amex Platinum cardholders can also use the $200 airline fee rebate to purchase lounge access," Kelly adds.
The Soft Drink Soft Sell
This one may not sound like much of a freebie, but free is indeed free, oui? You may have noticed that many airlines, when they serve soda or juice, now just pour you one cupful that's loaded down with ice. McGuire says that if you ask for the whole can, this effectively more than doubles the amount of beverage you get. "Most of the time, they are more than happy to give it to you," she says. Just don't try it on Spirit Airlines, which is such a no-frills outfit that the budget carrier doesn't even offer you so much as a glass of tap water. Yikes!
Free Air Travel (Or Close to it) Via Credit Cards
By now, almost every air traveler knows that you can sign up for credit cards that earn you frequent flyer miles or points towards flights. But with so many of those cards, it's sometimes hard to sort out where the deals are. Kelly lists the best of those airline reward cards on his website, and assuming you'll spend $3,000 in the first three months, the Chase Sapphire Preferred Card will give you 40,000 points, about the equivalent of $500 in air travel.
That might seem like a lot to spend, but if you can avoid letting your balance accumulate interest, that's a really nice perk. What's more, the card is free the first year ($95 annually after that). And if you redeem your points for travel through Chase Ultimate Rewards, your points are worth 25% more. That may explain why NerdWallet named the Chase Sapphire Preferred card the "Best Bang for Your Buck" airline card.
"The beauty of airline credit cards is banking valuable miles and scoring money-saving perks like free checked bags and priority boarding," Kelly says. "If you can maximize those benefits, it can more than make up for the annual fee. However, it's critical that you pay your cards off in full each month because in general their APRs tend to be higher than non-airline and non-rewards cards."
In the final analysis, it's more likely that airlines will take away freebies and perks rather than expand them, as the cost of fuel continues to rise. But let's hope that at least one of those cute little perks never goes away. McGuire says that for years, airlines have given out wing pins to their young passengers. "Try asking the flight attendants for a wing pin for your child," she says. "If they have it, they will certainly be willing to oblige and make your child feel special." And here's hoping the child you're with will make you feel special just for asking.
---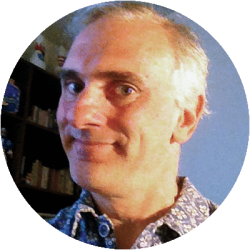 DealNews Contributing Writer
Lou Carlozo is a DealNews contributing writer. He covers personal finance for Reuters Wealth. Prior to that he was the Managing Editor of WalletPop.com, and a veteran columnist at the Chicago Tribune.
DealNews may be compensated by companies mentioned in this article. Please note that, although prices sometimes fluctuate or expire unexpectedly, all products and deals mentioned in this feature were available at the lowest total price we could find at the time of publication (unless otherwise specified).