10 Cool & Crazy X-Men Collectibles You Need to See
Get amped for X-Men: Apocalypse with a look at some of the best (and weirdest) mutant merchandise ever made.
X-Men: Apocalypse hits theaters this weekend, and that means we can expect all sorts of new X-Men products, from toys to games to mutant-branded junk food. We're now at the point where a blockbuster isn't a blockbuster unless it takes over literally every store, so we may be just a few weeks away from strolling into Bed Bath & Beyond for a refrigerator magnet shaped like Magneto's helmet.
In the meantime, let's celebrate the many merchandising blitzes from the X-Men's long and storied history. Here are 10 mutant marvels found on eBay, representing some of the best (and weirdest) X-Men collectibles out there.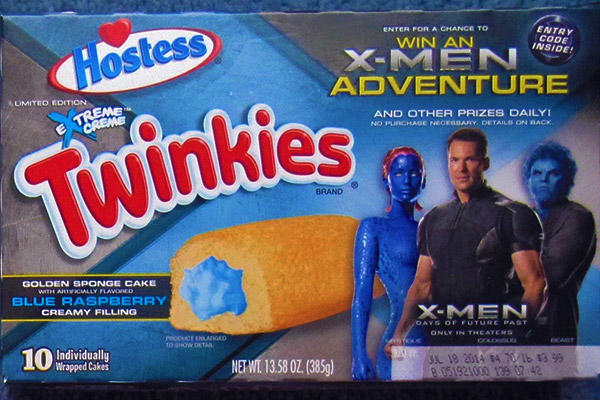 X-Men Twinkies
Asking Price: $54.95
It might seem ridiculous to pay good money for expired Twinkies, but this is exactly the kind of ephemera that will be impossible to find as the years roll forward.
SEE ALSO: 10 Totally Bizarre Movie Tie-in Foods
These special edition Twinkies — with shocking blue filling — were part of the promotional push for the X-Men's last big-screen foray, Days of Future Past. (If you think $55 is too much for two-year-old Twinkies, here's the good news: The lot includes several other X-Men food products ... all also expired!)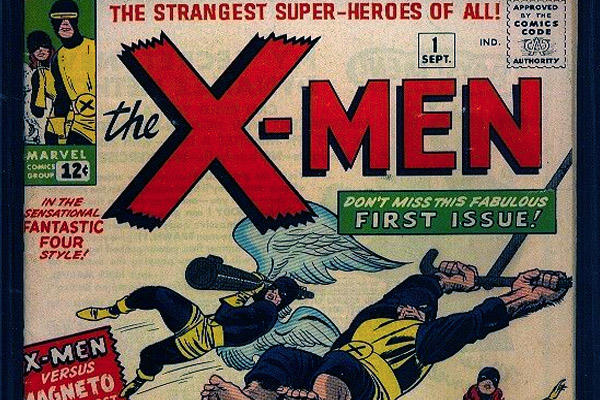 X-Men #1 (1963)
Asking Price: $26,995
It all started here! The very first issue of the X-Men comic book series is now worth a wee bit more than its 12-cent cover price. I don't know if the seller really expects to get over $26,000 for this, but on the other hand, the same issue in worse condition recently sold on eBay for 10 freakin' grand.
Featuring the first appearances for so many of Marvel's mutant mainstays, it's both a must-have and a can-never-get for millions of fans. (Fortunately, the actual contents of the issue have been reprinted many times — so it's not like you'd need to spend thousands if you just want to read it!)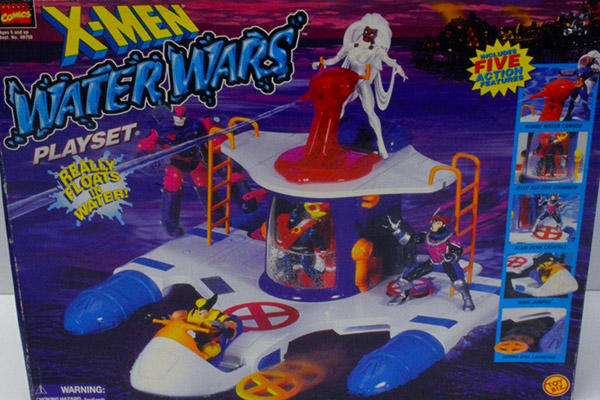 X-Men Water Wars Playset
Asking Price: $99.99
X-Men action figures were crazy popular during the '90s, and the Toy Biz company wasn't about to halt that gravy train simply because it ran out of characters. Instead, it continually remade the X-Men with progressively weirder specializations.
The Water Wars branch gave the mutants all sorts of water-spraying action features, plus an all-new playset. Naturally, the Water Wars playset really floated, and could double as a pool or bath toy. (Or as an extremely ornate water gun?)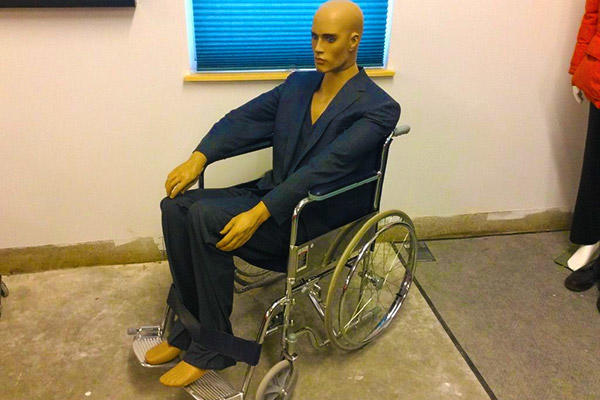 Screen-Worn Professor X Suit
Asking Price: $4,500
According to the seller, this is an actual screen-used suit, worn by Patrick Stewart while filming 2003's X2. Doubters, take note: The buyer will also receive a letter signed by Stewart himself, verifying its authenticity. (Apparently, Stewart originally donated the suit for a charity auction.)
Note the use of a bald mannequin and a wheelchair as props, to really sell the idea that these were Professor X's clothes. The suit looks a little too snug for the average man, but hey, neither Patrick Stewart nor Professor X are average men!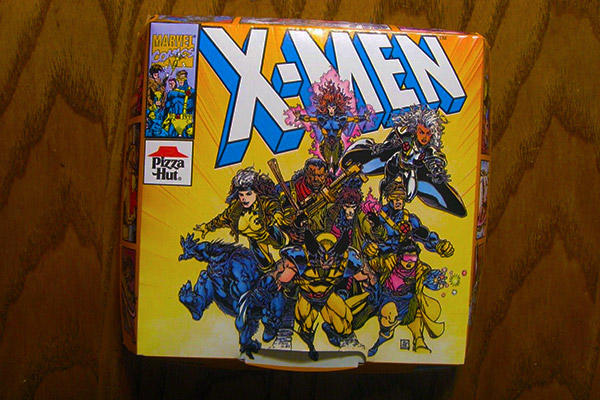 X-Men Pizza Hut Box
Asking Price: $6.92
Back in the day, Pizza Hut had its own version of the McDonald's Happy Meal, in which children got tiny pizzas in adorable cardboard boxes, adorned with kid-approved characters.
SEE ALSO: 10 Stunt Foods That Are So Weird, You HAVE to Try Them
It's a miracle that any of these 1993 X-Men pizza boxes have survived through the years. Best of all, this particular example is apparently unused. No pizza grease!
Custom Mystique Barbie Doll
Asking Price: $89
For this one-of-a-kind creation, an artist took a Barbie doll, dipped it in blue paint, and renamed it "Mystique."
I kid. A lot of work obviously went into this, and though the artist didn't specify her intent, I take this as a "Jennifer Lawrence Mystique" more than any comic book incarnation. (Actually, Mystique works so well in Barbie form that I'm surprised we haven't seen a mass-produced version!)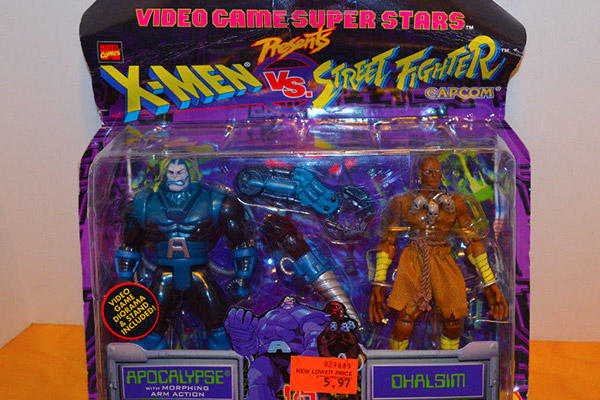 Asking Price: $33 (sale ended)
Yes, this happened! From a series of X-Men vs. Street Fighter two-packs, kids of the late '90s could pit the unstoppable Apocalypse against the decidedly stoppable Dhalsim.
A bit of a mismatch, huh? Dhalsim could spew fire and turn his legs into rubber bands, but Apocalypse could triple his size at will. I'm not liking Dhalsim's chances here.
SEE ALSO: These Are the Toys You're Looking For: The 11 Coolest Vintage Star Wars Figures
This concept wasn't as strange as it sounds, by the way. X-Men vs. Street Fighter was a popular video game at the time, both in arcades and on certain home consoles.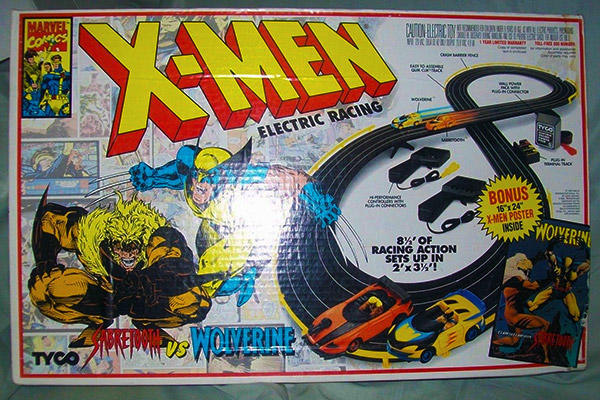 X-Men Electric Racing Set
Asking Price: $69.99
This set is similar to many of the "Figure 8" racing sets that many kids owned growing up, but this one forgoes the unremarkable cars in favor of Wolverine and Sabretooth racers. The speedsters are complete with miniature figurines glued into the driver's seat.
I appreciate the fact that Wolverine and Sabretooth had their cars customized to match their costumes. They're bigger slaves to fashion than they ever let on.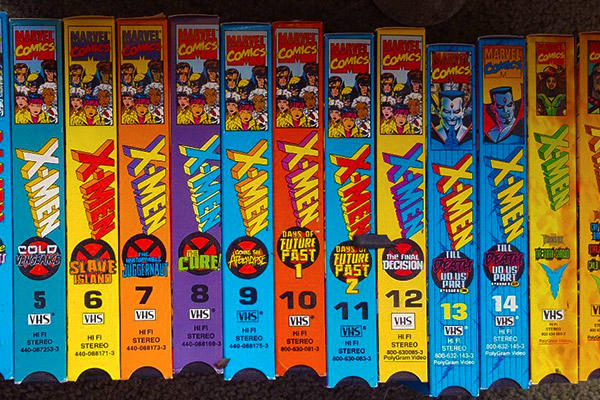 X-Men Video Cassette Mega Lot
Asking Price: $75
This is a collection of X-Men cartoons on video cassette, all with their original cases and sleeves. Sure, most of this stuff has since been released on DVD, but watching those old 'toons on VHS will score you a few extra nostalgia points.
The tapes represent different eras of the X-Men's animated adventures, but the bulk of them are rooted in the historic 1992 series, which was super great and an absolute must-watch for anyone with even a passing interest in comic book mutants. (Granted, anyone who'd pay $75 for these tapes will be looking at them more as "collectibles" than "media," but can't they be both?)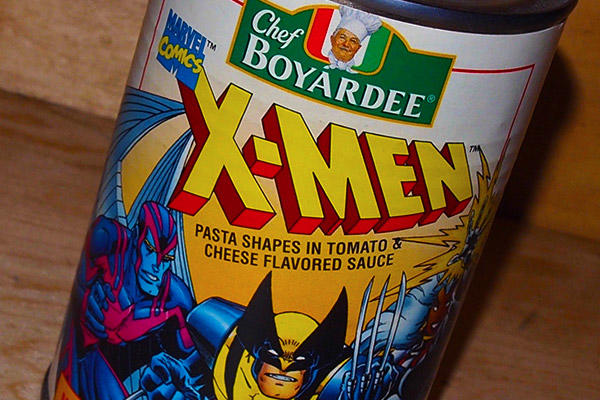 X-Men Pasta Can
Asking Price: $14.99 (sale ended)
Like the pasta it once held, this auction has already expired. Still, since it slid by without a bid, there's a chance the seller will relist it. If they do, you're gonna have to fight me for it!
Chef Boyardee's X-Men Pasta included macaroni shaped like our favorite mutants, and this particular can — emptied and converted into a crude coin bank — looks delightfully free of sauce stains.
Readers, do you plan to see X-Men: Apocalypse? What movie tie-in collectibles would you like to see? Tell us in the comments!
---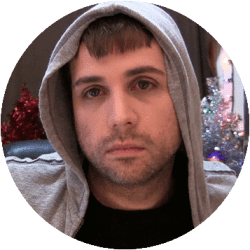 Contributing Writer
Matt has been blogging about geeky nonsense since early 2000. You can view more of his weird work on
Dinosaur Dracula
, or follow him on Twitter
@dinosaurdracula
.
DealNews may be compensated by companies mentioned in this article. Please note that, although prices sometimes fluctuate or expire unexpectedly, all products and deals mentioned in this feature were available at the lowest total price we could find at the time of publication (unless otherwise specified).