Should You Upgrade Your Sleep With a Tempur-Pedic or Memory Foam Mattress?
Memory foam comes highly recommended, but it also comes with a higher price tag. Fortunately, there are a ton of options to choose from when looking for your perfect bed.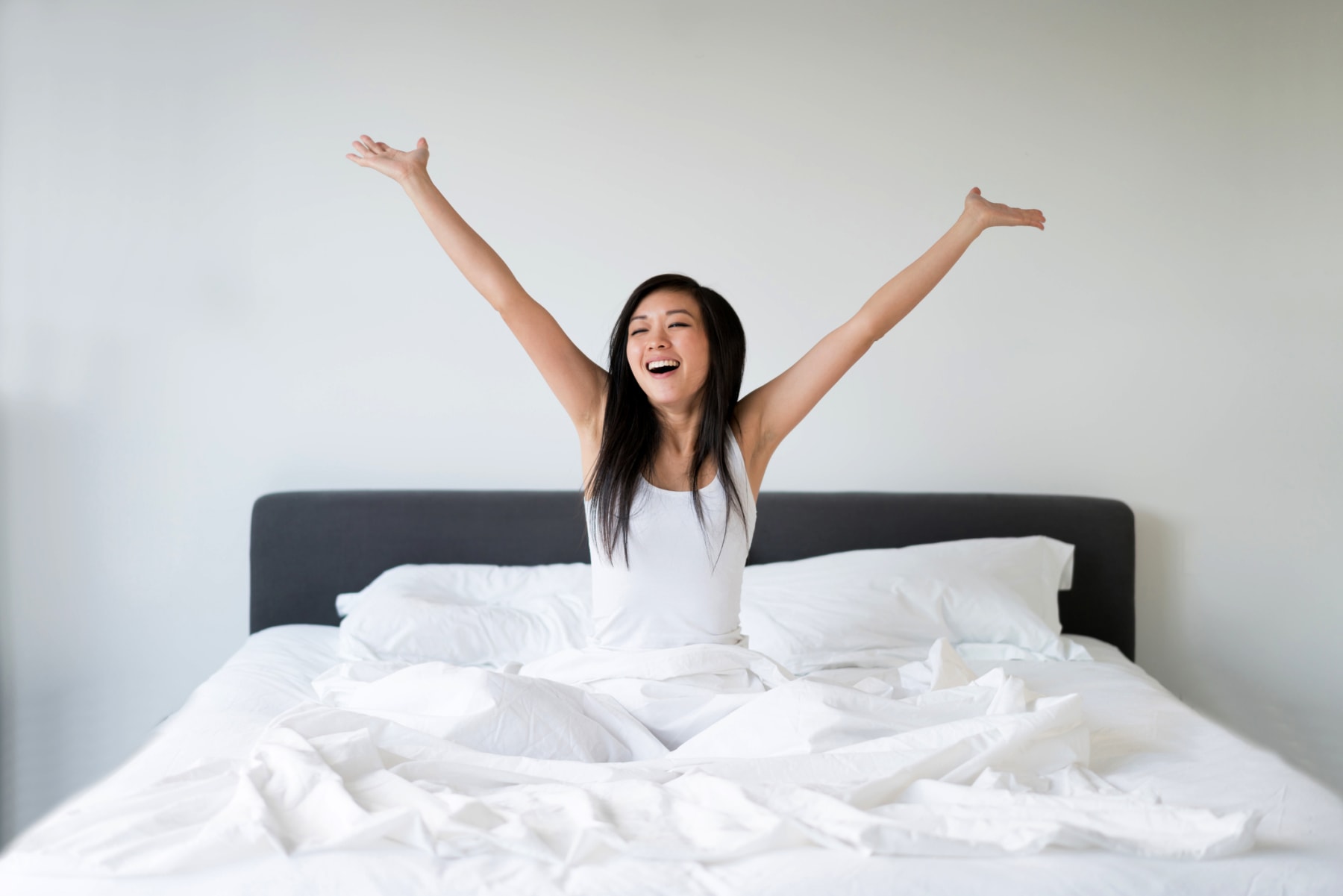 We reportedly spend a third of our lives sleeping, which means we need to put serious thought into what we sleep on every night. Although many memory foam users swear by the comfort of the material, these mattresses typically don't come cheap.
With prices easily reaching into the thousand dollar range or more, it can be very tempting to opt for a $79 innerspring model from your local Walmart. But before you go that route and end up with something that'll likely sag and cause you pain, you should know you have options — a lot of them.
Here's everything you need to know about memory foam mattresses.
What Is Memory Foam?
Memory foam mattresses are made with polyurethane base foam, rather than steel coil springs covered in upholstery like modern innersprings. Memory foam is known for reacting to pressure and temperature, which is why sleepers feel cradled when they sleep on a foam setup. They reportedly provide support and keep your spine "properly aligned," which can significantly help with back and joint pain.
SEE ALSO: Your 9 Biggest Warranty Questions — Answered
Memory foam mattresses are composed of three main layers: there's the memory foam, the support core, and the cover. The foam lays on top of the core and then the whole thing is typically zipped into a cover that can be removed for cleaning.
There are also three primary types of memory foam, with different models using different kinds. The traditional memory foam is made of all polyurethane and contains various kinds of chemicals. The plant-based foam substitutes part of the chemicals with plant-based products. And the gel-infused foam adds beads or gel layers to help dissipate the heat that some sleepers experience on memory foam mattresses.
What Is Latex?
Latex foam is another popular alternative to innerspring mattresses, especially because it appeals to those who try to buy organic or eco-friendly products. Unless they're synthetic, they're mostly made with natural materials that come from the rubber tree. Latex mattresses tend to be more firm feeling, and don't have the same sinking feeling that some dislike in memory foam. They're also reportedly hypoallergenic, which makes them ideal for allergy sufferers.
The most common form of latex mattress is synthetic, or a hybrid of synthetic and natural. A 100% all-natural latex mattress will be far more expensive.
However, if you're aiming for a truly natural latex mattress, it might be harder to find than you think. The most common form of latex mattress is synthetic, or a hybrid of synthetic and natural. If you do happen to find one made with nothing but all-natural latex, it's likely to be far more expensive than other latex models.
Memory Foam Vs. Latex
Choosing between memory foam and latex comes down to what you need in a mattress. Memory foam tends to win out over latex in areas like pressure and back pain relief, and motion isolation. However, latex is great for those who prefer a firmer sleeping surface, as it provides more support and is easier to move around on.
Latex is also reportedly more responsive (it returns to its original shape more quickly), as well as being cooler to sleep on than memory foam. And if you're concerned with off-gassing, which is the initial gas and odor given off from a new mattress, natural latex allegedly gives off much less than memory foam.
If you don't have very specific needs, and just want a comfortable mattress, both memory foam and latex win out over innerspring in a number of ways. They both tend to have solid longevity, high owner satisfaction, and are silent to move around on.
What Are the Differences Among Memory Foam Mattresses?
Much like latex, not all memory foam is created equal. First, be aware that there are "hybrid memory foam" mattresses. These are usually an innerspring with at least two inches of foam in the comfort layer. However, these typically aren't known for providing the same benefits or lasting as long as mattresses that are wholly made of memory foam.
Something else to keep an eye out for is the ILD (Indentation Load Deflection) of memory foam mattresses. Basically, it's meant to measure the foam's hardness (or softness). The other thing to look for is the density of the mattress, although owner satisfaction seems to be pretty even across the board, whether it's a low, medium, or high density foam. However, the denser the foam, the more expensive the mattress tends to be. Taken together, these factors should give you an idea of the quality of the mattress, as well as how it'll feel.
Is Tempur-Pedic Still Worth the Cost?
People have been extolling the virtues of memory foam for years, and Tempur-Pedic is probably the most well-known brand. However, they definitely don't come cheap, and depending on your budget, any of the models can put a serious dent in your wallet. It might be the priciest brand, with Queen-sized mattresses starting at $1,799.00 and going all the way up to $7,499.00.
SEE ALSO: Spend More on These 10 Items Now and You'll Save Big in the Long Term
What to Buy
Depending on your needs, you could get away with purchasing a thick memory foam topper to lay on top of your current mattress. These are typically cheaper than a full-blown memory foam or latex mattress, which means you can save some serious dough while also scoring a better night's sleep now.
If you're opting for a completely new mattress, what you should buy depends on what you need, obviously. First, it helps to decide if you need a soft or firm surface, how much you're willing to spend, and whether you're worried about being eco-friendly. As a general rule, memory foam is softer and latex is firmer. Some might find that both types of mattresses sleep hotter than an innerspring, but more companies are using different features to encourage airflow in their mattresses.
No matter what model you opt to spend your nights on, one thing is certain: you need to buy a mattress protector. Not only will it protect your investment, but it could be more comfortable as well. Some are made to dissipate heat, which is a plus for those who might be otherwise turned off by memory foam mattresses. Additionally, many covers protect from water (including sweat), dust and mites, allergens, bed bugs, and bacteria.
When Is the Best Time to Buy a Memory Foam Mattress?
The best time to buy a mattress seems to be around holidays, hands down. Many retailers (both online and brick-and-mortar) tend to promote holiday sales. Presidents' Day is the first opportunity in the year to really look for mattress deals. Other holidays that are great for home goods sales include Memorial Day, July 4th, and Labor Day.
In-Store Brands to Look for
Most people opt to shop for a mattress in-store. This means they can lay down and try it out a bit before they take the plunge, which can be really helpful. Popular brands other than Tempur-Pedic include Serta, with Queen sizes starting at $399 for its Sertapedic, $798 for its Perfect Sleeper, and $1,299 for its iComfort.
Sealy is another highly recognizable brand, and has even more options than Serta. The Gel Memory Foam Series starts around $599, and its Optimum Series has a range of options, starting around $999 and going up to $2,999. Additionally, there's a gel latex foam mattress starting around $1,699.
IKEA has both Queen-sized memory foam mattresses and latex mattresses starting at just $399. You'll also find a natural latex model there, although it'll set you back $999. While these are affordable compared to other well-known brands, they might not meet every shoppers' needs.
Where to Buy Online
If you don't care about trying it in-store, purchasing online isn't a bad way to go. It's super easy to buy and set up a mattress from an online vendor these days, since many of them are delivered in what is essentially vacuum packing. You just take it out of the box, unroll the mattress, cut the bag open and let it take on its natural shape. The thought of buying a mattress without trying it out first might be daunting for some, but many online retailers offer significant trial periods as well as free returns, and that makes the whole process much easier.
SEE ALSO: Avoid the Thrift Store: 10 Things You Should Never Buy Used
Linenspa sells a variety of brands, including its own. Queen prices start around $218, with free shipping on orders of $50. It offers a 30-day, no questions asked return policy. After that, you can make a warranty claim if you experience a product defect.
Lucid Mattress has both latex and memory foam designs. Memory foam Queens go for as little as $250, while the latex model is $550 for a Queen. You'll also find a natural latex mattress for $900. Lucid has a 30-day return policy.
Tuft and Needle offers a memory foam mattress for $600. It ships free, and comes with a 100-night trial, free returns, and a 10-year warranty.
Cocoon mattresses are actually a Sealy brand you can purchase online. The Classic collection starts at $699, and the Chill collection starts at $849. Additionally, you get free shipping, reportedly hassle-free returns, and a 10-year warranty. After your 100-night trial, Cocoon states that if you don't love your mattress, it will refund you, pick it up, and donate it to charity.
GhostBed A Queen is $795, and you'll get a 101 night trial to see if you like it. Mattresses reportedly have a 20-year warranty.
Lull offers a Queen for $850. You'll also get a 100-night trial with a 10 year warranty, and returns are free.
Leesa A Queen will set you back $940, but you get a 100-night trial and free shipping. There are reportedly no return fees, you'll receive a full refund, and they try to donate your return to charity.
Casper offers a Queen model for $950, as well as free shipping and returns. Plus, you get 100 nights to try it out. It's also reportedly "better for the planet", due to the materials it uses, which makes it a plus for those concerned about being eco-friendly.
Helix has a Queen starting at $995, provides a 100-night sleep trial, and offers a 10-year warranty. You'll also get free shipping and "zero hassle returns".
Purple has a Queen-sized model that'll set you back $999. The site purports to give you 100 nights to try it out, and if you don't love it, they'll refund your money and pick it up.
Bed in a Box has a few different models, with Queen sizes starting at $849. You'll get 120 nights to try them out, and if you're not pleased, a 100% refund is guaranteed. There's also a 20-year warranty. Returns are free, and donated to charity.
Loom and Leaf offers two kinds of firm mattress, Relaxed Firm and Firm. A Queen is priced at $1,099 and delivery isn't free; however, you do get a 120-day trial period, and the delivery fee includes setting up the mattress as well.
Of course, there's always Amazon, too.
Readers, how do you feel about memory foam and latex mattresses? Do you think Tempur-Pedics are still worth the high cost when there are so many other options? Let us know in the comments below!
---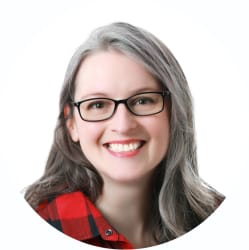 Senior Staff Writer/Consumer Analyst
Julie's work has been featured on CNBC, GoBankingRates, Kiplinger, Marketwatch, Money, The New York Times, Real Simple, US News, WaPo, WSJ, Yahoo!, and more. She's extolled the virtues of DealNews in interviews with Cheddar TV, GMA, various podcasts, and affiliates across the United States, plus one in Canada.
DealNews may be compensated by companies mentioned in this article. Please note that, although prices sometimes fluctuate or expire unexpectedly, all products and deals mentioned in this feature were available at the lowest total price we could find at the time of publication (unless otherwise specified).