10 Amazing Alien Collectibles That Sci-Fi Fans Will Love
Celebrate the release of Alien: Covenant with cookie jars, action figures, and other creature comforts.
Alien: Covenant hits theaters on May 19, serving as both the sequel to 2012's Prometheus and the sixth film in the Alien franchise. Judging by the trailers, the movie knows where its bread is buttered: in scares, snarls, and spittle.
If the new film has reignited your passion for all things Alien, get a load of these 10 collectibles gathered from the furthest corners of outer space. (Or at least the further corners of the internet.)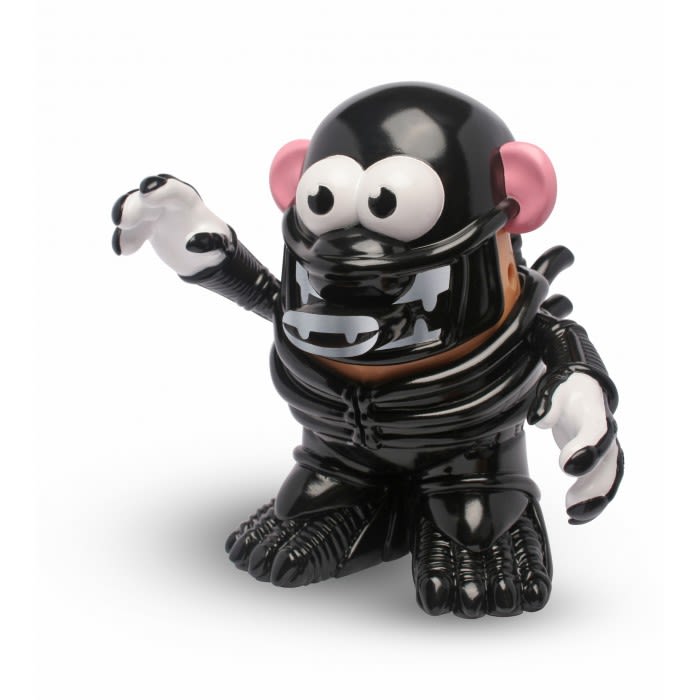 Alien PopTater
Price: $20 (preorder; ships in June)
This sinister spud mixes everything you love about Mr. Potato Head with everything you love about slimy Xenomorphs.
The Alien PopTater is 6" of adorable terror, arriving with all the jet-black exoskeleton parts that made the movie monster so frightening. (They even include the two mouths!)
SEE ALSO: 9 Awesome Guardians of the Galaxy Collectibles You've Gotta See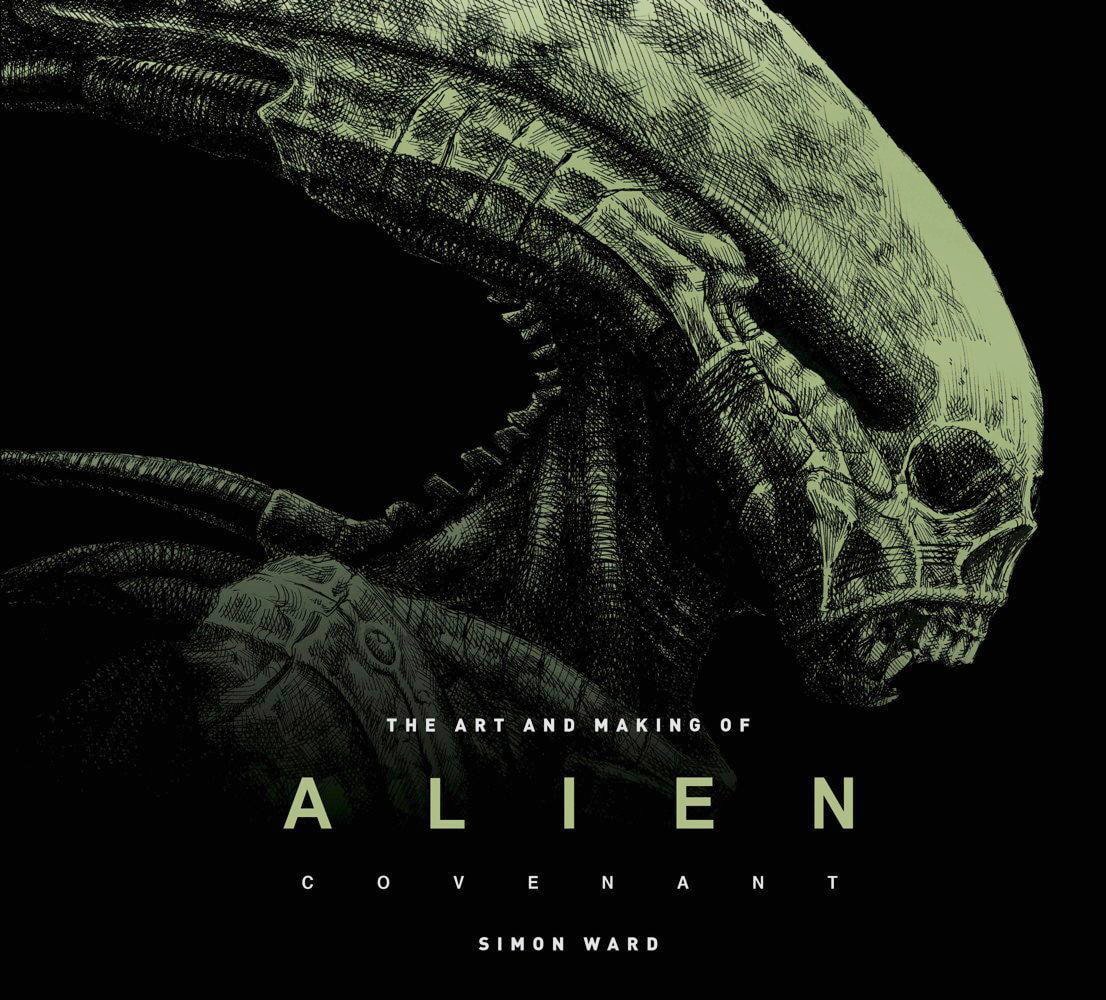 Price: $25.44
Aside from offering a closer look at whatever strange environments, technologies, and creatures are waiting for us in Alien: Covenant, this book is also loaded with rare concept art and behind-the-scenes photos from the set, not to mention insights from the cast and crew.
These sorts of books manage to make mountains out of even the most humdrum movies. But when you're dealing with something as hauntingly detailed as Alien: Covenant, you know you're in for a treat. (And maybe a few nightmares?)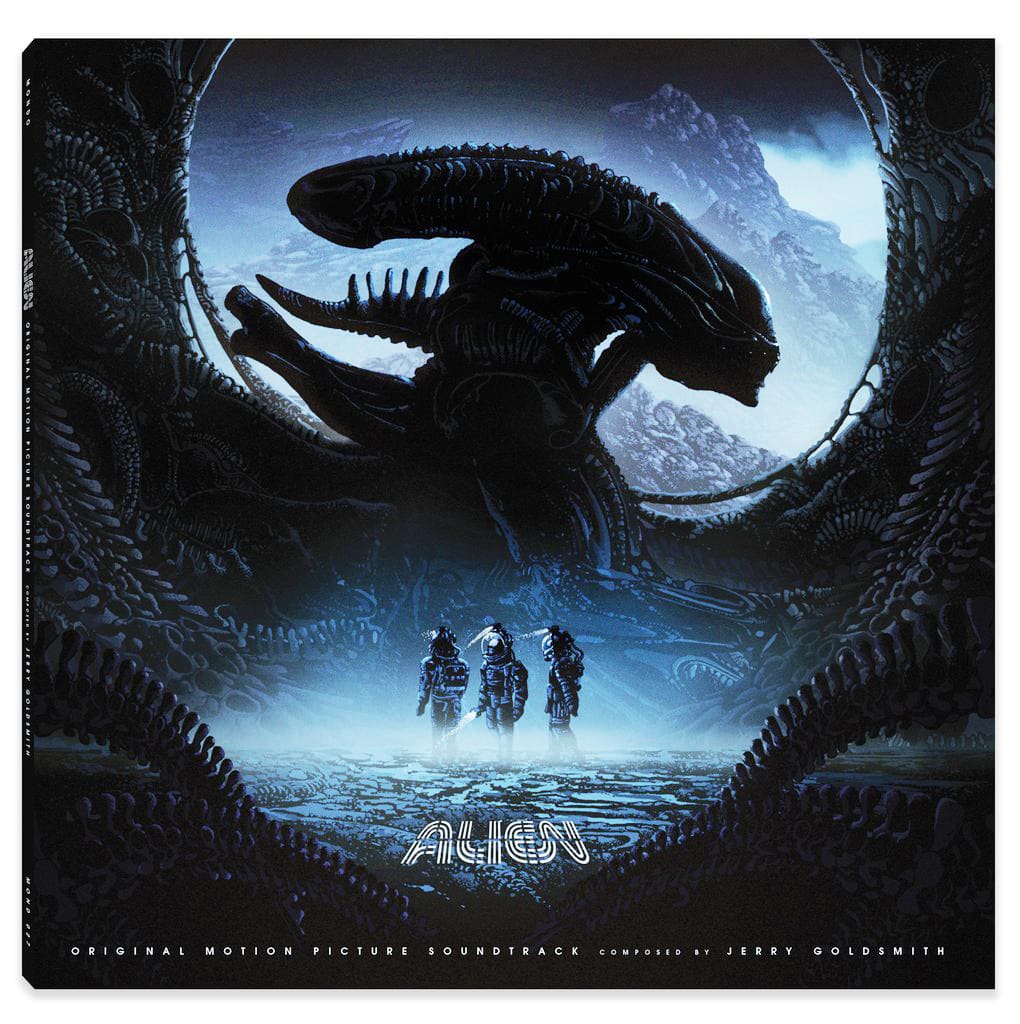 Price: $35 (preorder; ships in September)
Strange as it sounds, vinyl seems hotter than ever. It surely has much to do with how cool these "boutique" releases look. Do you even need a record player to appreciate an Alien soundtrack with that cover?
In a ghoulishly great touch, Jerry Goldsmith's famous score is being pressed on "acid blood" green vinyl. Made by Mondo, the double LP set boasts 23 tracks.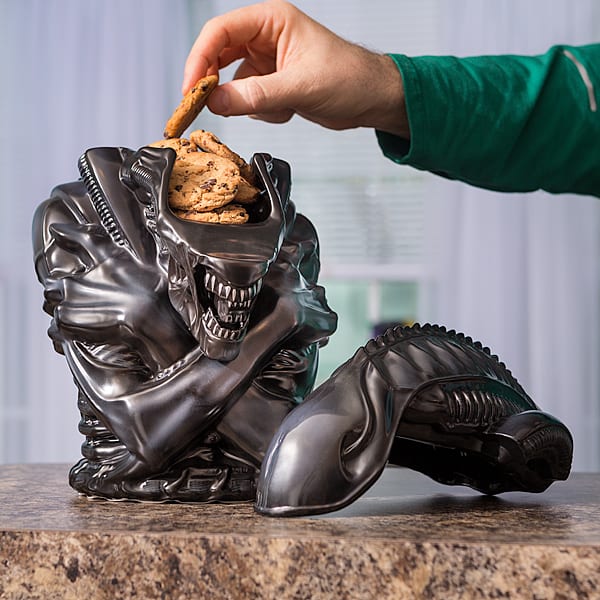 Price: $29.99
We're so down with dissecting Xenomorph skulls to get at delicious cookies. (Regrettably, the cookies are not included.)
Standing a legit foot tall, this ceramic Warrior Alien cookie jar is officially licensed, gorgeously sculpted, and slickly glazed. We know it screams "novelty item," but these babies seem so high-quality that we're amazed they don't cost more.
(Choose between classic black and a ThinkGeek-exclusive bronze edition. They're both the same price.)
SEE ALSO: 10 Cool Collectibles That Every Wolverine Fan Needs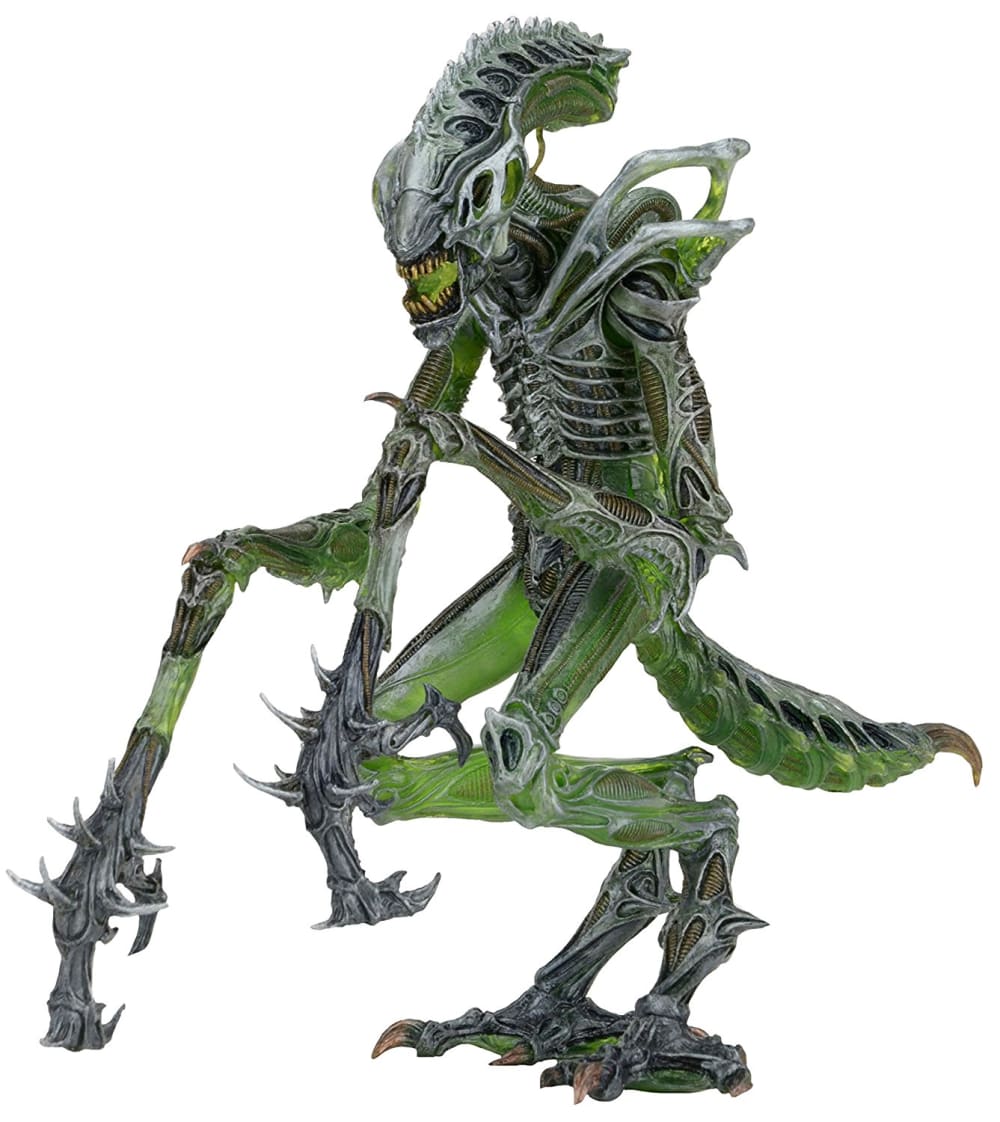 Price: $29.98
NECA sure has been putting that Aliens license to good use. Its latest triumph involves taking concepts from Kenner's 1990s action figure collection and redoing them in the more collector-oriented NECA style.
Fans who remember playing with this "Mantis Alien" back in the '90s are sure to love this reimagining, which stands over 9" tall! These figures aren't cheap, but they're beautiful enough to double as artful statues, despite being fully poseable.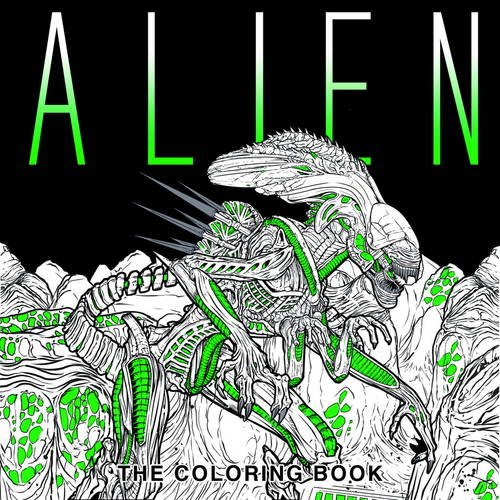 Price: $10.37
Don't let the term "coloring book" fool you: This one ain't for kids!
The few sample pages available on Amazon hint at a truly gory book that pulls no punches. Heck, there's even an outline of a Chestburster doing what Chestbursters do best.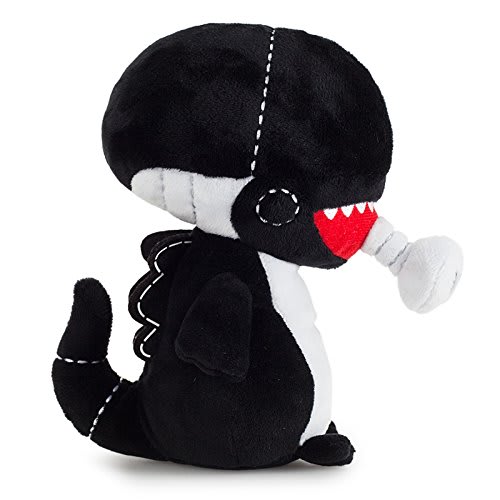 Price: $12.80
This cute little guy looks like a cross between Yoshi and Baby Shamu, but make no mistake: He's all Xenomorph.
We now regret tossing our Beanie Babies all those years ago. It would've been so much fun to let this monster terrorize them with his infamous "inner mouth." (When it comes to Alien dolls, there's just no room for shame.)
SEE ALSO: Celebrate May the 4th With These 10 Essential Star Wars Items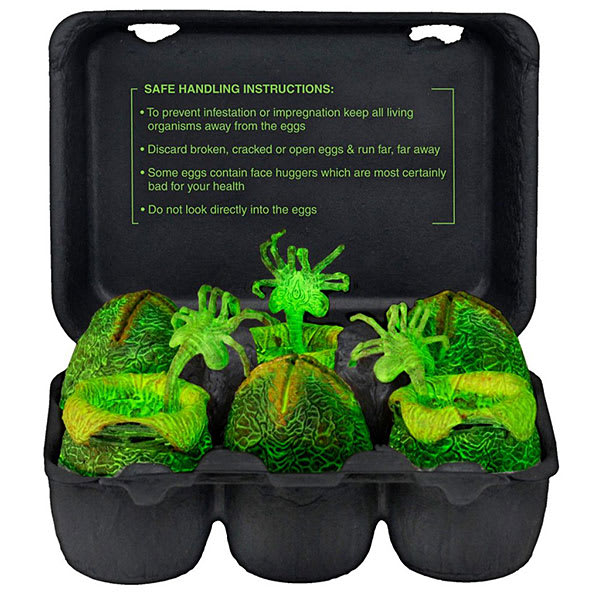 Price: $24.99
Unnecessary? Maybe, but we still want it.
Treat yourself to a carton of six "Alien eggs," three of which have already hatched into tiny Facehuggers! The whole thing looks like a second-grade science project gone awry, but we can't help but be impressed by how much detail went into something so inherently ridiculous.
Bonus points: The glow-in-the-dark eggs are in scale with NECA's 7" action figures!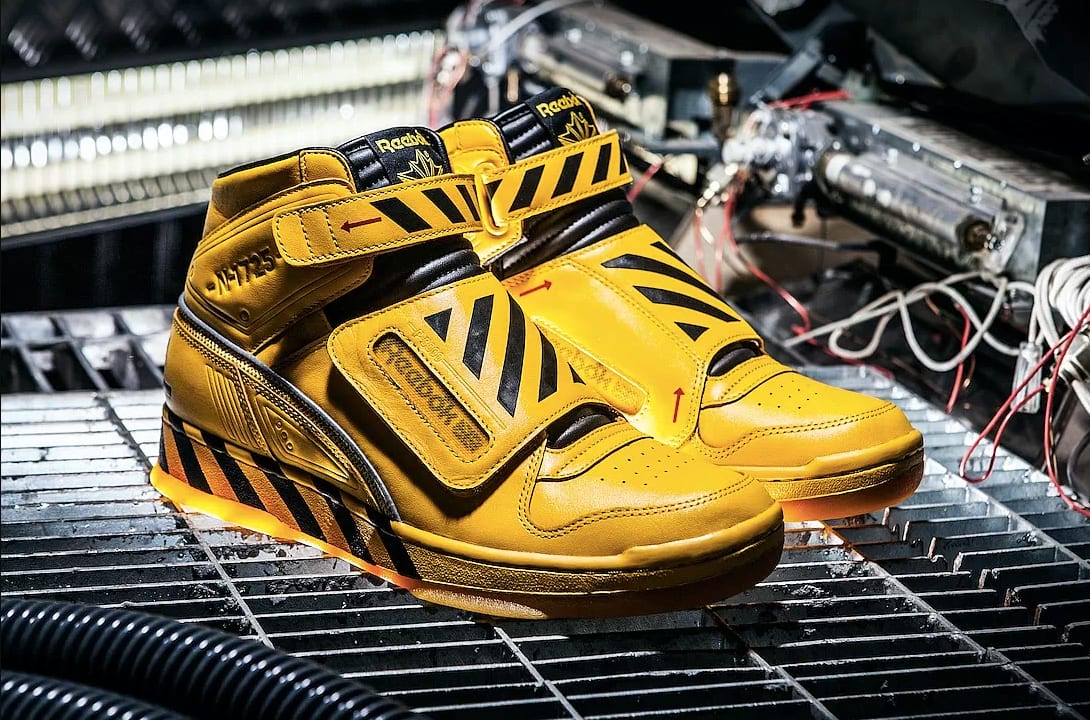 Reebok Alien Stompers
Price: $325 for two pairs (available in July)
These kicks won't be available until July 18, but given how quickly they may sell out, there's no harm in giving you advance notice.
From Reebok, two new pairs of Alien Stompers will help you dress just like Ripley did in 1986's Aliens. (Well, so long as we're only talking about her feet.)
The original Alien Stompers came with a film-faithful white-and-red color scheme. These all-new shoes still draw inspiration from the movies: the yellow pair is patterned after Ripley's famous Power Loader, while an additional black pair pays tribute to the Queen Alien.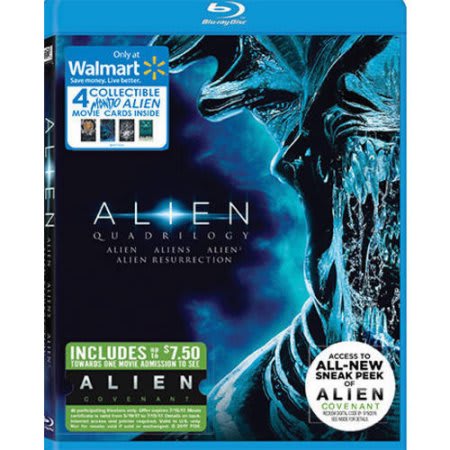 Price: $17.96
The key point about this Walmart-exclusive Blu-ray set is that it comes with four limited edition Alien cards, made by Mondo and not sold anywhere else.
Even aside from the cards, this is a pretty sweet price to get Alien,Aliens, Alien 3, and Alien: Resurrection — all on Blu-ray. That's what, $4.50 per movie? Better than the $5 bin at Best Buy!
Readers, which is the better movie, Alien or Aliens? Before y'all see Alien: Covenant, let's settle this once and for all. State your case in the comments!
---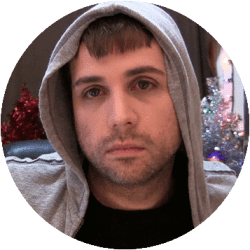 Contributing Writer
Matt has been blogging about geeky nonsense since early 2000. You can view more of his weird work on
Dinosaur Dracula
, or follow him on Twitter
@dinosaurdracula
.
DealNews may be compensated by companies mentioned in this article. Please note that, although prices sometimes fluctuate or expire unexpectedly, all products and deals mentioned in this feature were available at the lowest total price we could find at the time of publication (unless otherwise specified).