9 Devices That Might Be a Waste of Your Money
As deal hunters, it typically pays to buy slightly older devices in favor of tempting deals on newly released tech. But, of the aged and dated items we've spent money on, there are some electronics that are now approaching outright extinction and would make for silly purchases. Some consumers may need the complete functionality of a point-and-shoot camera, for example, but for the majority of us, a smartphone already accomplishes everything we need.
So before you consider buying any of these items below, think long and hard about whether such a device is actually a redundant purchase and, thus, a big waste of your money.
GPS
When Google released Google Maps Navigation for Android it knocked 20% off the value of big turn-by-turn navigation players TomTom and Garmin in a single day. Since then, Google Maps has spread to other mobile platforms like iOS, and its accuracy and usability has improved.
So we ask, why would someone pay hundreds of dollars for something we all can get for free? Sure, there are weaknesses with Google Maps, such as the need for cellular service, but it is now possible to load up a map and directions before a journey. Standalone GPS devices simply don't offer enough extras to make them a worthwhile buy anymore.
Blu-rays Discs, DVDs, and Their Players
Where did you last see your VHS player? The garage? Or at a garage sale? Really, who wants to clutter their house up with more junk that will end up in the garage in a few years? Instead, with a media player, a decent Internet connection, and a subscription to some streaming movie and TV show services like Netflix, you can dispense with the need for a DVD or Blu-ray library. Collections are nice, but how many of your DVDs or Blu-rays do you honestly watch more than once?
Point-and-Shoot Cameras
The point-and-shoot compact camera industry is another victim of the smartphone revolution. As a separate device, you've got to remember to bring your compact camera along if you want to use it. Moreover, most cameras require users to plug into a computer to upload and access photos, although there are a few wireless options now. And above all, basic compact cameras no longer offer better specs over smartphone cameras: the Nokia Lumia 1020 32GB Windows Smartphone ($149.99 with free shipping, a low by $49; 2-year contract required) boasts a 41-megapixel camera, and it's easy to share photos because it's connected to the Internet.
Flash Drives
The cloud is here to stay and there's an impressive wealth of free cloud storage out there. Set up multiple accounts and you can store everything you need on remote servers that you can access from anywhere. And while a flash drive might seem like an easy solution for transmitting files to friends, many services offer such a utility without having even having to hand out your password.
MP3 Players
Most of us have already left a physical music collection behind (see VHS player). We traded our CDs and tape decks for MP3 players, but these too will be redundant soon. It's so easy now to maintain a digital collection online; all we need is a device that can access it whether it be a smartphone, tablet, laptop, or speaker system.
Handheld Gaming Consoles
Generally speaking, sales of the latest handheld gaming consoles are pitiful. The dedicated portable gaming industry has tanked, perhaps because handheld consoles and the accompanying games are expensive and their battery life is poor. And beyond employing better graphics, there simply isn't enough innovation or creativity in the industry: most people are content to play casual games and ports of old classics on their phones and tablets. Free-to-play games have made gaming on-the-go cheap and accessible for the masses; while the PC and console game industries cater to the more serious gamer.
Desktop Computers
People have been buying overpowered computers for years. For every power user who genuinely needs a cutting edge PC, there are 10 people who will just surf the web, check email, and occasionally play a casual game. For the majority of people, a tablet offers a much better user experience, takes up a lot less space, and is far more intuitive to use.
Handheld Camcorders
Video camera manufacturers have tried in vain to keep up with the digital revolution. For the everyday user, there's very little incentive to buy an expensive video camera. The mass market for home videos is well-served already: many smartphones and tablets have HD recording capabilities, and b built-in software makes video easy to edit and share.
Alarm Clocks
That's right, even the humble alarm clock isn't safe. Why buy a standalone device that tells the time and plays the radio, when you already own one? You can set your smartphone to operate as an alarm clock and more! No more random wake-up calls from that radio song that gets stuck in your head all day; instead, you can set a tune to wake up to from your own library. Even most TVs have alarm functions now. These days, the only reason to buy an alarm clock is for the gimmick or décor factor.
Keep in mind that, despite our griping, there will still be reasons to purchase some of these items. But for the average tech Joe, avoiding them might be easier than you think — resulting in some extra cash in your bank account to spend elsewhere.
---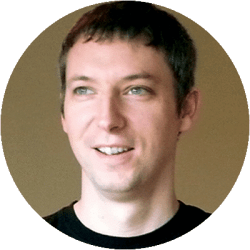 Contributing Writer
Simon is a technology journalist with a background in games development. He is fascinated by all things tech, particularly mobile and videogames, and he loves to share that passion with other tech fans.
DealNews may be compensated by companies mentioned in this article. Please note that, although prices sometimes fluctuate or expire unexpectedly, all products and deals mentioned in this feature were available at the lowest total price we could find at the time of publication (unless otherwise specified).