6 Best Choices for Food Storage Containers
It's easy to think — and yes, I confess to this sin — that the simple act of doing good for the planet means we can get away with skimping on the follow-through. Case in point: If we recycle, then how many of us actually check to see whether the bins we use are themselves made of recycled material? (In case you're curious, such an item exists: Belgrave Trust's ThinkPaper Recycle Bin is 100% recycled itself.
So when it comes to reducing the carbon footprint in the edibles department, I'm a big fan of reusable storage containers — so much so that even as I write this, I plan to wash, save and reuse the plastic container holding my yummy to-go order of chicken pad Thai.
Of course, it's an even better idea to bake a huge pan of lasagna and portion out slices for weekly lunches and dinners. But do clear-cut advantages exist in the storage containers you buy to reuse? Below, my six top reusable storage containers, available at a good price, safe from harmful chemicals and sure you give a boost to the environment as well.
1) Boroseal containers: They're made of borosilicate glass, which used to be commonly manufactured under the trade name Pyrex (but now Pyrex is made differently most places), and are especially durable and stand up to intense heat. And while you may think glass automatically equals expensive, consider that dealnews has a great 50% off special on Lock & Lock Boroseal containers through April 1. You can even get Lock & Lock sets that are lunchbox-size. The advantages of glass over plastic are obvious, though some environmentalists have cited borosilicate glass as harder to make than other common glass. Soda lime glass uses 15 to 20% less energy in furnaces, but soda lime glass can also explode and send shards flying when exposed to extreme temperatures. For this green guy, borosilicate glass remains a safe and largely eco-friendly choice.
2) Soda lime glass containers: While its true that soda lime glass can't tolerate as temperature fluctuation as borosilicates, that's not going to be a problem as long as you follow the safety instructions — that is, don't take the dish from a hot oven to a cold pool of water. What's more, the Statistical Assessment Service says that under the right manufacturing conditions, soda lime glass may be more shatter-resistant when dropped than borosilicate. Because it's very eco-friendly to manufacture, soda lime glass — the compound now used in all Pyrex manufactured outside of Europe — ranks high as a green container for your pantry.
3) BPA-free plastic containers: As a rule of thumb, plastic will always be less eco-friendly than glass, but you'll especially want to avoid anything containing Bisphenol A, or BPA. This past September, Canada banned BPA as a toxic substance, and it's illegal in baby bottles there and in the European Union. The FDA also raised concerns last year regarding exposure of fetuses, infants and young children to BPA. Make sure the containers you're buying are BPA-free, and one brand that proudly advertises this fact is Snapware, which you can check out here. We often list Rubbermaid Storage sets on dealnews — you can currently snag a 24-piece set from Walmart for $10. Some sets come marked BPA-free on the box itself, but others you can just look at the symbol on the bottom (more on that below).
4) Safe containers you already have at home: To find out if what you have on hand will do, check the plastic recycling code on the container; that's the number inside the triangular perimeter of arrows. Anything with BPA in it likely has a "7," as this handy chart from H2NO.org shows. If you're in doubt as to the safety of your old containers, consider recycling and replacing them — especially if you have young kids in the house, as they're the most susceptible to BPA hazards, studies show. If you can't recycle it, or it has a 7, dispose of it properly!
5) A regular drinking glass: The best reusable storage container of all is a simple glass. It strikes me as the Irony of Ironies that people who drink tons of bottled water to keep their bodies fit have no problem giving Mother Earth a kick in the pants. The stats on plastic water bottles aren't encouraging: TreeHugger.com states that approximately 1.5 million barrels of oil— enough to run 100,000 cars for a whole year — are used to make plastic water bottles, while transporting them burns even more oil. Besides, tap water is often held to more stringent purity standards than the bottled, which is often just tap in disguise. Yet bottled water usually costs 10,000 times as much: How do the bottled water companies get away with it? If you're at home or at the office, just get a glass, like some hot-cold glasses from Amazon.com, and some tap water. If you are afraid of spilling, just get a glass with a lid, sippy cup–style — they do make them for adults.
If you're on the go, get a reusable water bottle made from BPA-free Nalgene (available for as little as $8 at Amazon.com) or a stainless steel one; there are many deals like this this one from GNC nets you three for $10. You'll do your part to save on all that ecological and economic waste. But remember, you have to reuse your bottle again and again before it makes a positive impact.
6) Reusable store product containers: The next time you go grocery shopping, keep an eye out for products that come in packages you can use long after the product inside is consumed. The handy snap-shut containers for Sara Lee Fresh Ideas deli products rank among my favorites to reuse, and there's even a line of cleaning products meant to be carted home in jars you can refill at the store. The line of Restore the Earth cleaning products are made from plant-based solvents, and when the bottle's empty, you bring it back to the Restore Refill Station for another shot of green cleaning goodness.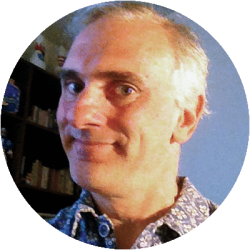 DealNews Contributing Writer
Lou Carlozo is a DealNews contributing writer. He covers personal finance for Reuters Wealth. Prior to that he was the Managing Editor of WalletPop.com, and a veteran columnist at the Chicago Tribune.
DealNews may be compensated by companies mentioned in this article. Please note that, although prices sometimes fluctuate or expire unexpectedly, all products and deals mentioned in this feature were available at the lowest total price we could find at the time of publication (unless otherwise specified).