Every major smartphone manufacturer has its own release schedule, and these dates are often scattered throughout a calendar year. But Black Friday brings the cell phone deals together, and is the best time to shop unlocked phones from Apple, Samsung, and Google, as well as others.
Check out our guide to Black Friday cell phone deals to learn what offers we'll very likely see, as well as the ones you shouldn't expect under the best circumstances.
Click here to see our latest Black Friday cell phone deals.
The Apple iPhone SE Could Fall to $120
Shop for iPhones the week of Black Friday. That's when we expect about 65% of the iPhone deals to be Staff Picks, which are offers we consider the "best of the best." Prices could be as low as $120 for newer models like the iPhone SE 2020, or from $550 for the iPhone 11. The iPhone 12, meanwhile, will have modest discounts or be listed at full price and bundled with gift cards.
Get Up to $200 Off the Google Pixel 5
The unlocked Google Pixel 3a and Pixel 4 phones have both been discontinued, but we could still see deals on them as retailers try to clear out inventory. Also look for the unlocked Google Pixel 4a to be as low as $250 for Black Friday cell phone deals, while we could see Pixel 5 models discounted by up to $200.
Score Earbuds With the Samsung Galaxy Note20
Don't expect discounts on the unlocked Galaxy Z Fold2 handset. The Galaxy S20 line could see modest discounts, but be aware that the best ones will have requirements like monthly contracts. Samsung also has the Galaxy Note20 line, which could be bundled with Galaxy Buds, as well as hundreds off when you trade in an eligible device.
Motorola Razr Deals Could Come With a Catch
Motorola's Razr phone starts at $999.99 and is only available for Verizon, so any Black Friday cell phone deals are unlikely — any discounts offered will likely require a trade-in or contract. The latest Moto G phones could drop to $149.
Scroll down to learn more about the Black Friday iPhone and Android phone deals we expect in 2020. We also give you helpful tips for buying smartphones this time of year.
Check out our full Black Friday cell phones preview.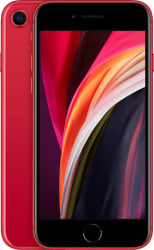 Apple iPhone SE 64GB Smartphone (2020) for Verizon
Store:
Verizon
Shipping:
Free shipping
Other major carriers charge at least $5 per month and you'd pay $399 to buy the phone outright. This offer requires device payment plan, new line, and qualifying plan. The activation normally costs $40, but is currently discounted to $20. It's available in several colors.