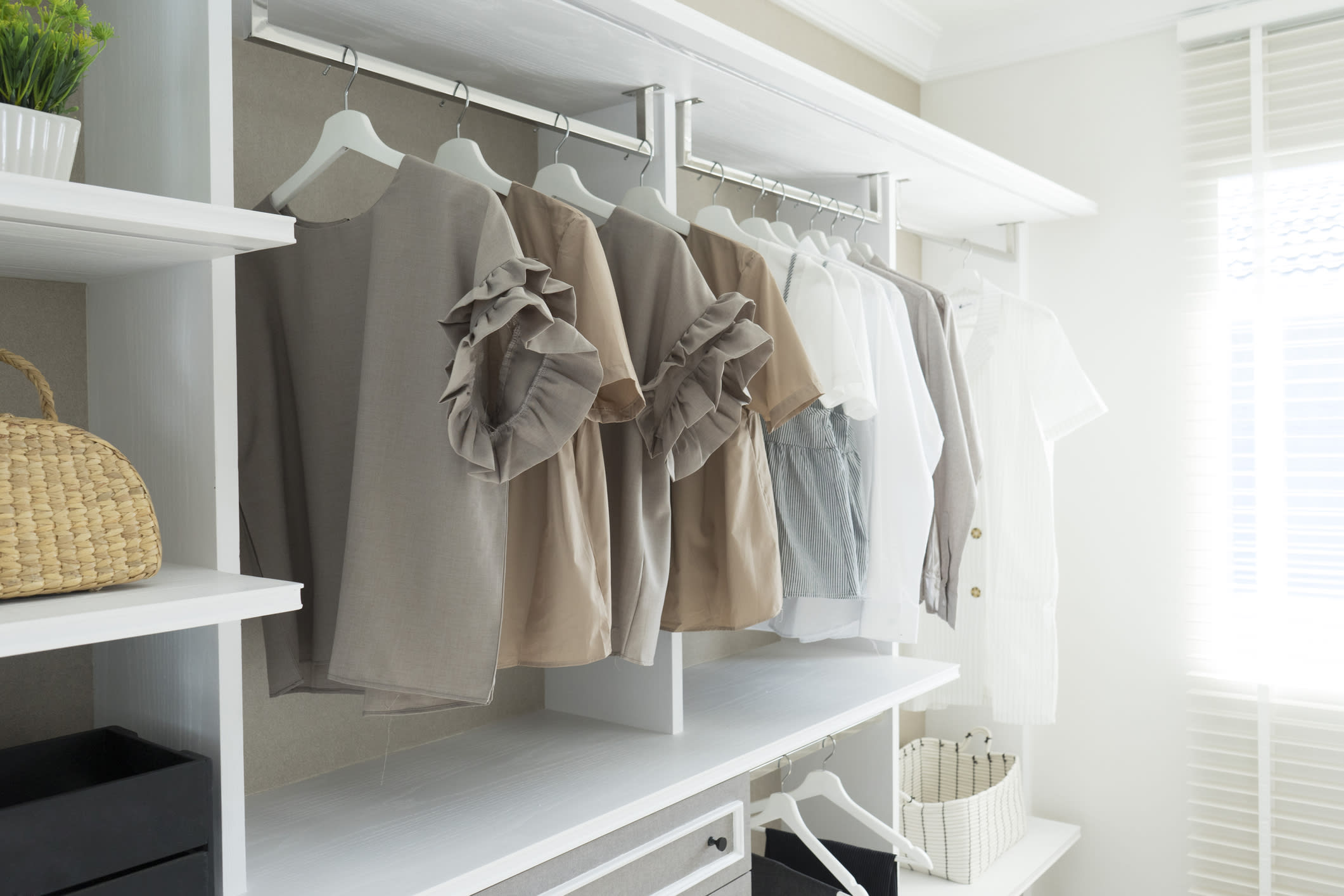 The highlight of The Container Store's lineup is its Elfa brand. Although Elfa is primarily a shelving system, it also includes drawers, desks, utility boards, and more.
If you're someone who likes a place for everything and everything in its place, you probably crave this organizational assistance all over your house. Sweetening the deal, Elfa consultants will work with you for free, helping you design a solution for a space of any shape or size.
As convenient as Elfa is, it can be a little pricey. Here's how you can save on this Container Store staple.
When Does Elfa Shelving Go on Sale?
Annual Elfa Sale
The Elfa Sale begins shortly after Christmas and runs through mid-February to early March. It offers 30% off all Elfa products and installation. That makes it a perfect time to pick up anything from this brand.
The Container Store Shelving Sale
If you miss the Elfa Sale, there are still other chances to save. The Container Store Shelving Sale goes from late summer to early fall. It tends to last over a month, sometime between August and October. You'll usually get 25% off shelving, and sometimes 25% off installation, too. So check out the Elfa shelving, but don't expect discounts on drawers and other non-shelving Elfa products.
SEE ALSO: When Is the Best Time to Buy a Grill?
More Chances to Save
You're probably better off making major purchases during one of the two sales mentioned above. However, select Elfa products may appear in these other annual Container Store sales.
The Container Store tends to cut prices on storage and closet organization items from late March to May. Look for a variety of solutions at around 15% to 30% off.


General home organization items are included in big sales from July to September. Look for 25% to 40% off everything from desks to storage boxes.
SEE ALSO: Would You Rent a Mattress?
Missed the Sales? Sign Up for Discounts
Sign up to get email notice of sales and other offers here. Customers have reported receiving coupons for up to 25% off Elfa products and installation — so if you missed the annual sale, this may be your best bet.
Additionally, follow The Container Store on Twitter and Facebook. The company consistently mentions sales, making you more likely to catch the Elfa sale dates before they start. Plus, The Container Store provides interesting tips through social media for those looking to organize their homes.
To get a heads up on more savings, create a DealNews Alert for "The Container Store" and we'll send you an email when we see a great offer.
Readers, what do you think are the best ways to save on Elfa products and installation? Let us know in the comments below!
---