7 Must-Have Power Tools for Homeowners
Cordless drills and wet/dry vacuums can come in handy more than you might think.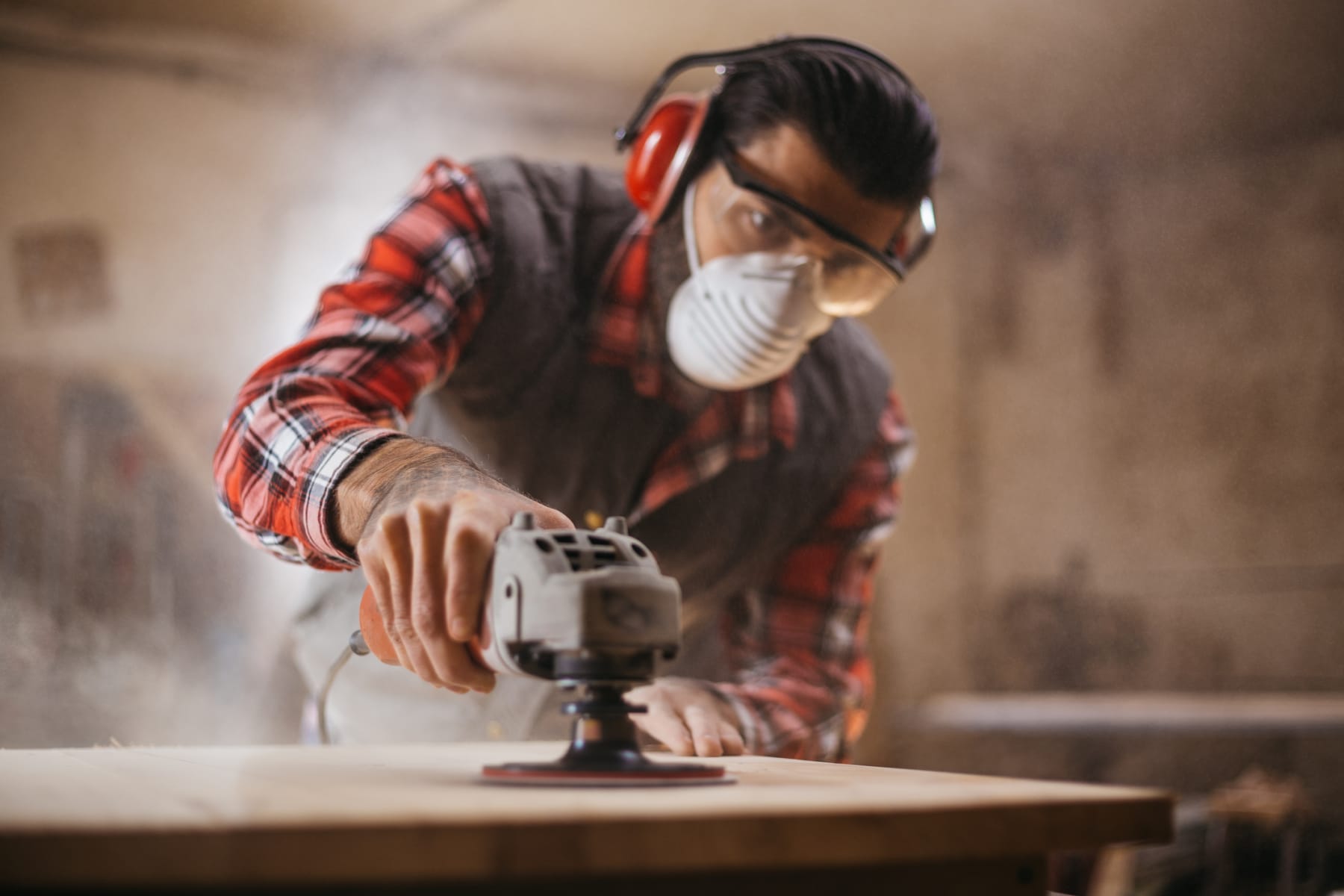 A simple toolkit may help with small jobs around the home, but eventually you're going to find that you need a power tool or three. With so many options out there, how do you know what the must-have power tools actually are?
We're here to help you decide which tools you need for your DIY jobs, and what each one can do. While this list isn't comprehensive, we've found that these are the seven best power tools for homeowners in general. Your mileage may vary, so if you can't fathom needing a handheld rotary tool, for example, don't include one in your toolkit.
But if you're ready to add power tools to your toolbox, check out our list below to find the must-have power tools for the DIY jobs you have planned.
7 Must-Have Power Tools for Homeowners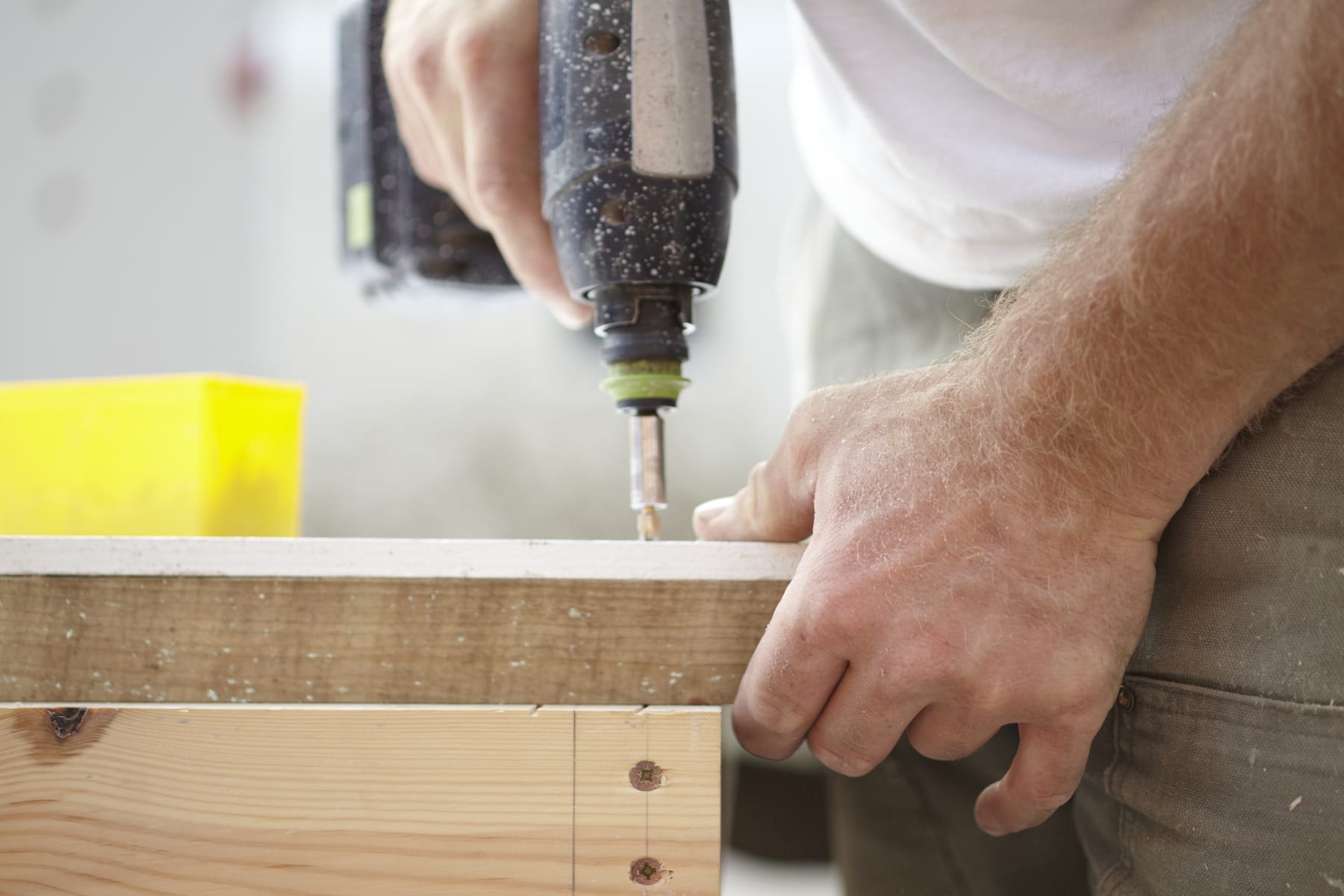 Cordless Drill
Cordless drills typically come with both a battery and a charger, so you should be able to get started right out of the box. A drill should feature both reverse and forward directions, and most have a variable pressure trigger. Some models also include high- and low-speed switches, especially if they're drill/driver combos. Higher speeds are typically used for drilling, while lower speeds are used for driving.
SEE ALSO: 6 Reasons Why You Need a Portable Power Generator
Drills are used for drilling holes, obviously, but also for turning bolts and screws. These make up a huge chunk of DIY jobs around the home, so most households can benefit from having a cordless drill in their toolkit. Installing a tabletop onto your new standing-desk frame? This writer can confirm a cordless drill makes the job faster and easier. Hanging base stations for your new virtual reality setup? You need this tool.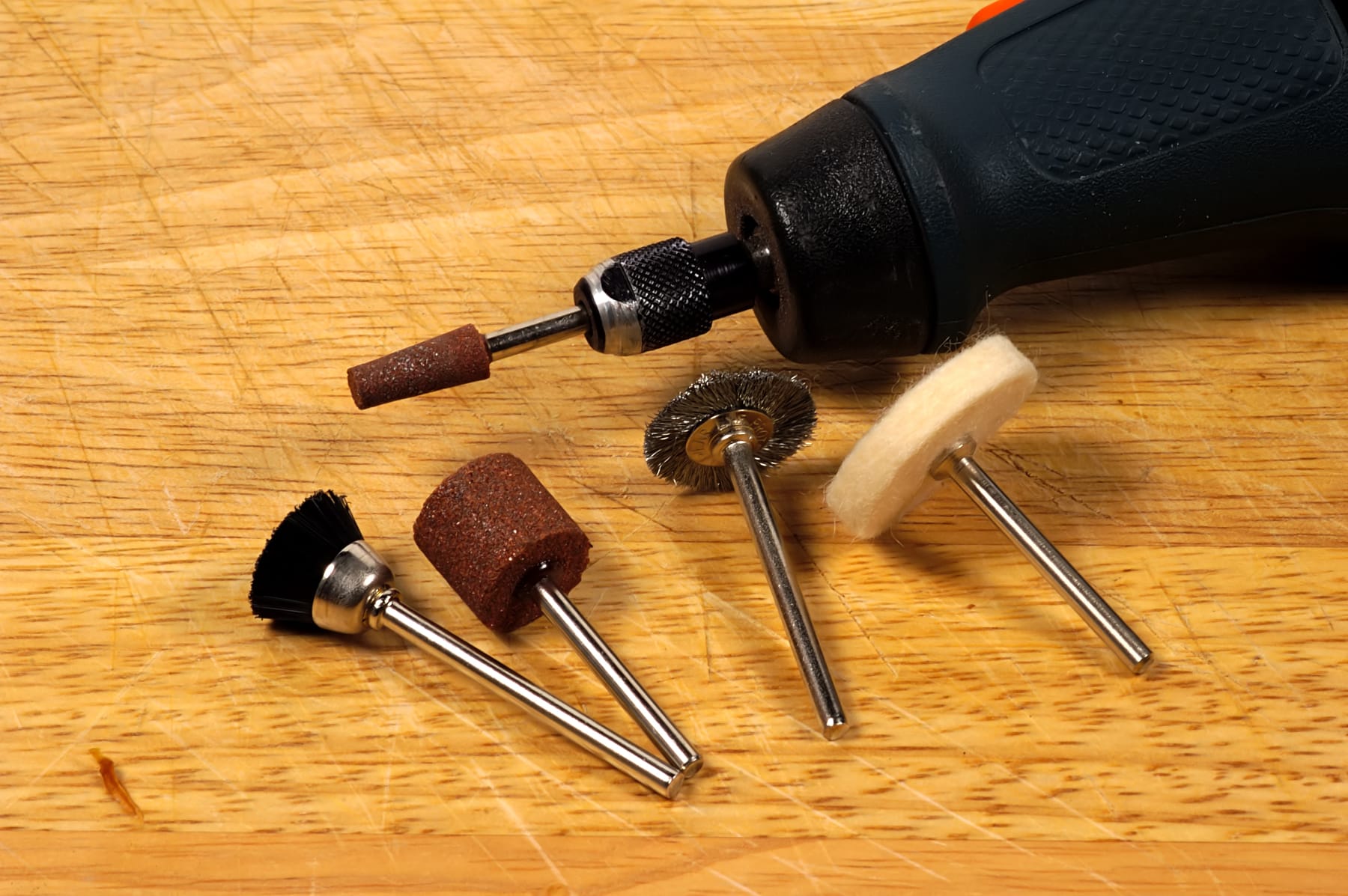 Handheld Rotary Tool
A rotary tool is a power tool that has a ton of options when it comes to attachments. It's great for those who love DIY projects, as it can be used for tasks like sanding, polishing, and carving, among others. These tools are typically pretty compact in size, which makes them nice additions to toolkits in both small and large homes.
Attachments for handheld rotary tools include sanding drums, which can be used for sanding as well as carving bevels. The rotary tool can also be used with buffing and polishing bits to shine up metal pieces. There are also attachments available for etching and carving, removing rust, sharpening, and even cutting through metal.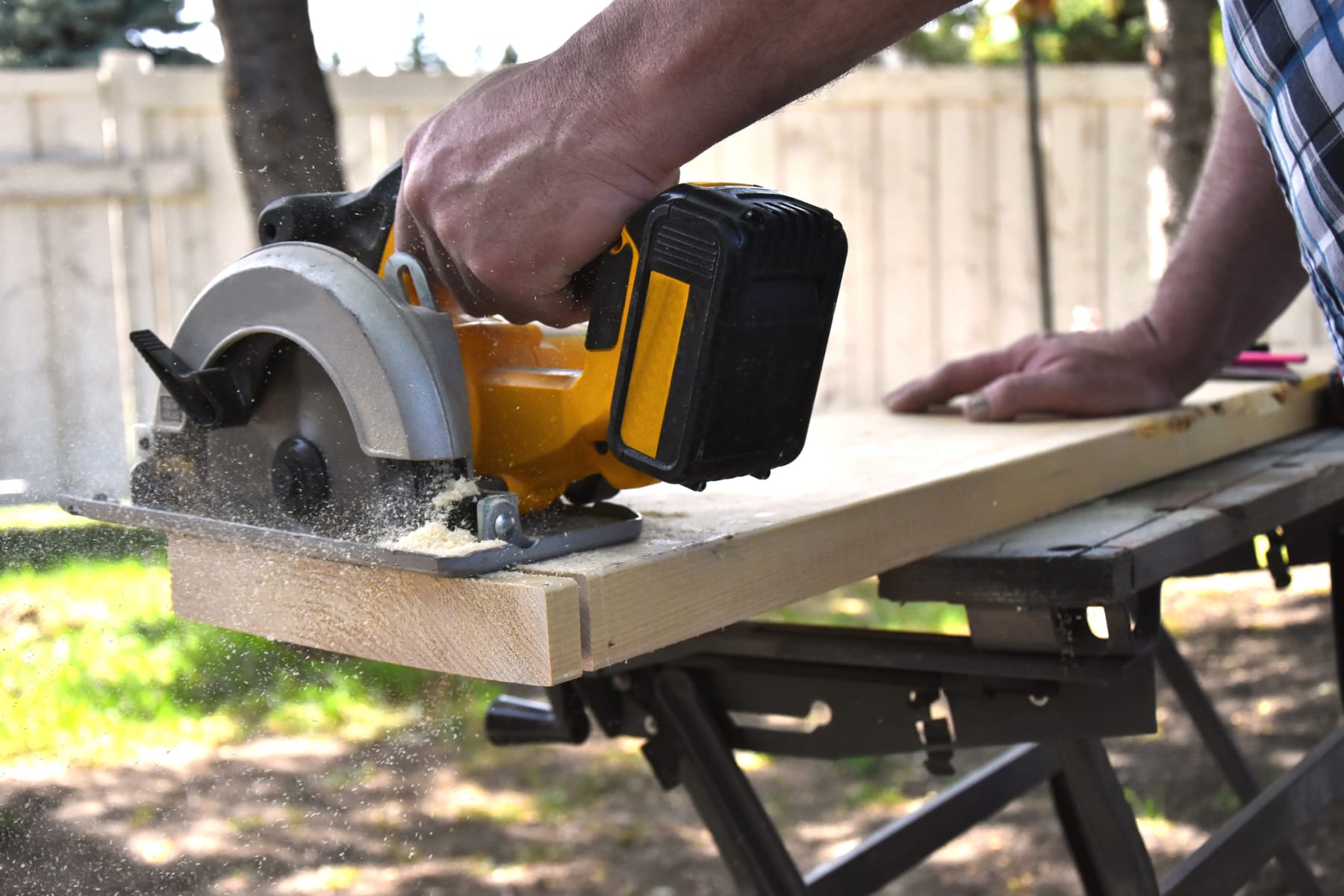 Cordless Circular Saw
If you're deep into DIY, then odds are you'll find a cordless circular saw a useful addition to your tool collection. It's also a pretty straightforward tool, as it's meant to, well, make straight cuts. Circular saws should have a handle and power trigger, a lock switch to prevent the blades from turning on if the trigger is accidentally pressed, a blade guard, a bevel adjustment knob, and a depth lock knob.
When starting a project, remember to measure (at least) twice and cut once to decrease the risk of mistakes. Be sure when you're cutting to let the saw do the work — its momentum will carry it through, and if you push too much, you could end up straining the motor.
If appearance is going to matter, be sure to put the "front" of the material facing down, as circular saws can splinter the wood on top when cutting. Although, Home Depot states that using masking tape and cutting on it can actually reduce splintering. If you're building anything wooden from scratch — cabinets, tables, shelves, or benches, for example — you'll probably find a circular saw useful.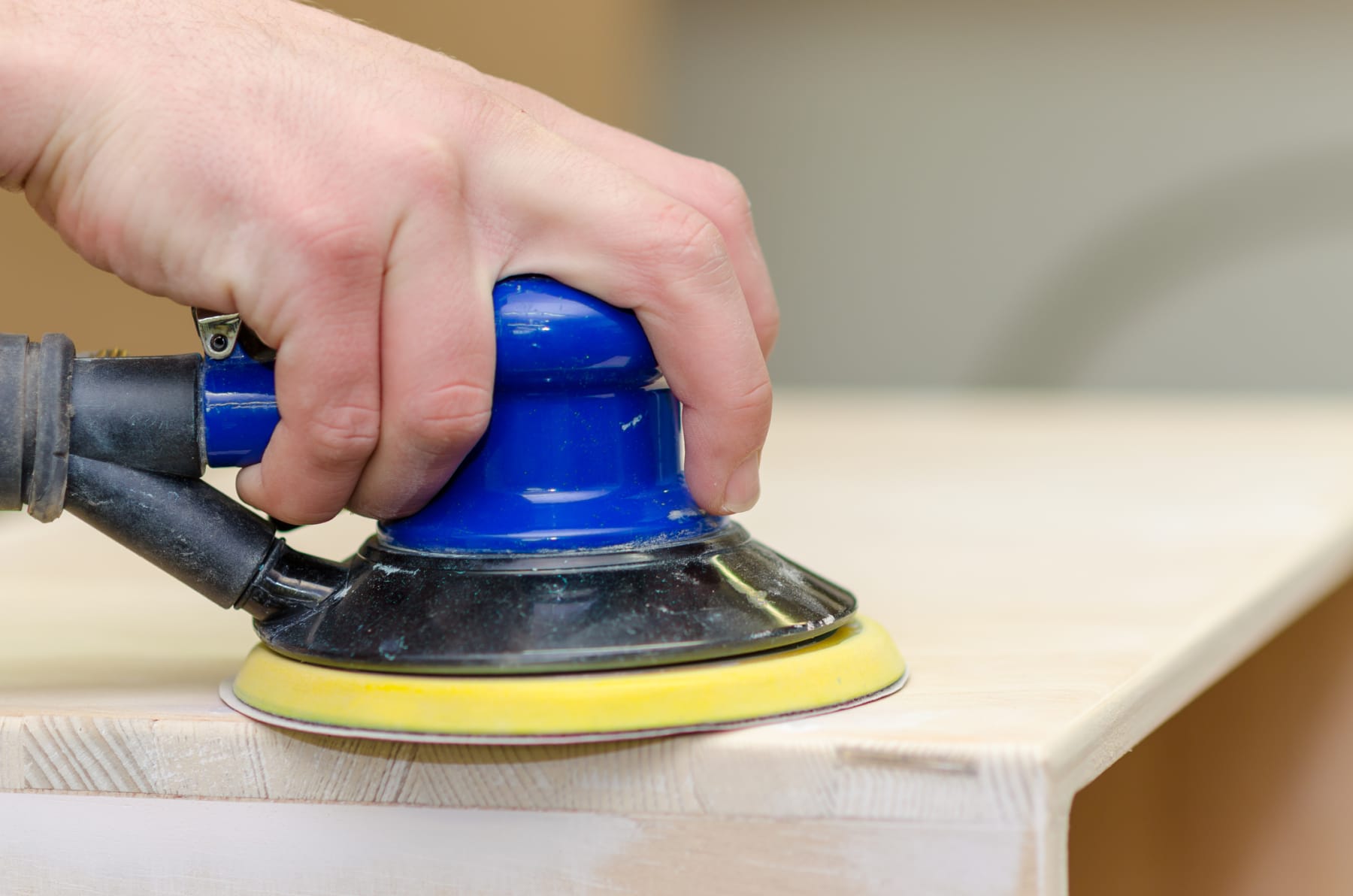 Palm Sander
Palm sanders may also be known as orbital finishing sanders, but whatever you call them, their purpose is clear — these machines make sanding surfaces way easier. If you've ever used a piece of sandpaper to sand a project, you know it gets old really quick. But using a palm sander not only makes the job less difficult, it also makes this step of projects go much faster.
Pick the correct grit of sandpaper for your project, and then use a palm sander to quickly remove finishes and smooth surfaces. It may seem like a tool you'd rarely use, but it pairs well with a circular saw and any wooden projects you might be building from scratch. Even if you don't intend to paint or finish a project, being able to quickly smooth out the surface is a good enough reason to have a palm sander in your toolkit.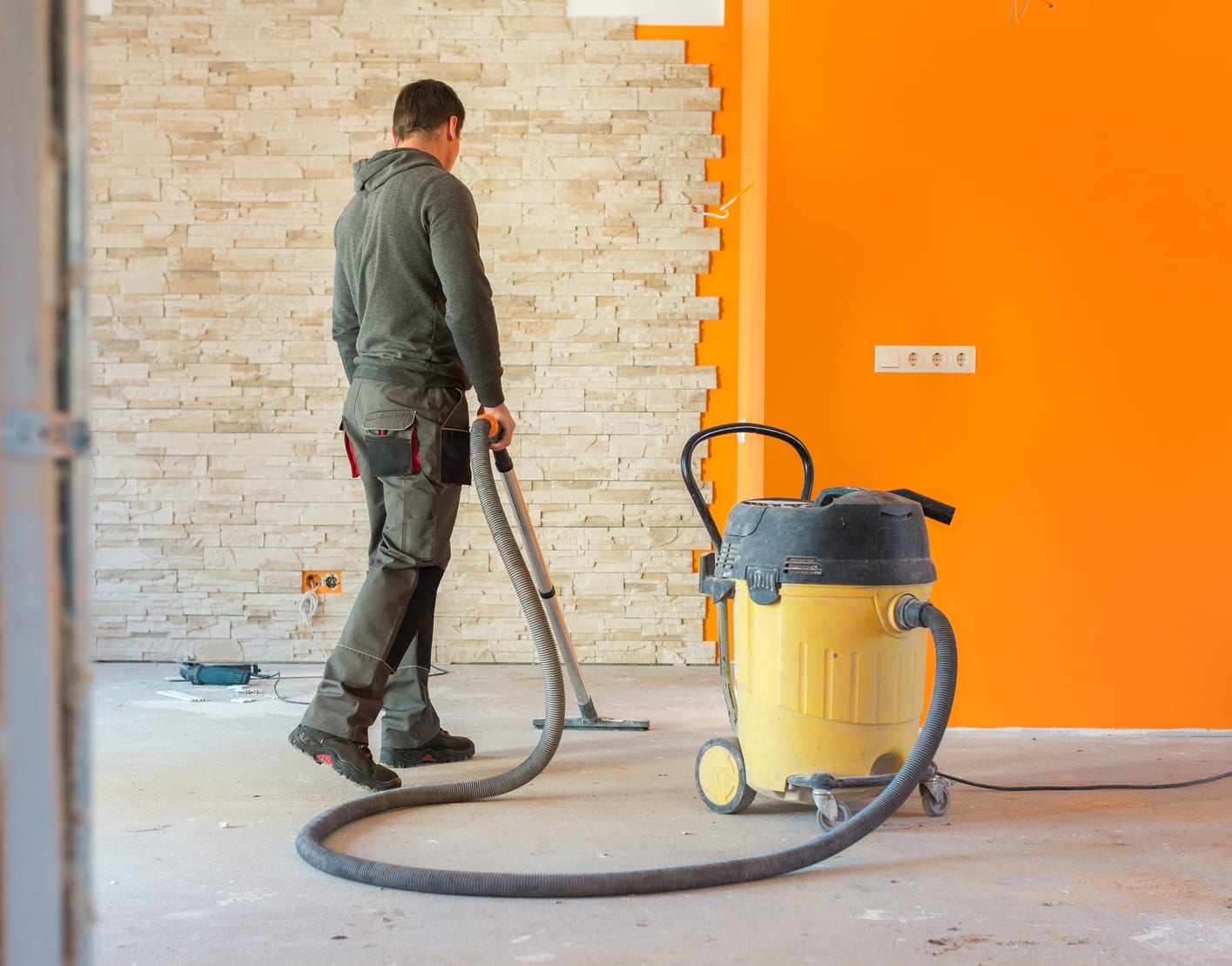 Wet/Dry Vacuum
A wet/dry vacuum might be the most versatile type of vacuum you can buy. You can use it to pick up dirt like other vacuums do, but these models can also safely pick up liquids. They also tend to be ideal for heavy-duty jobs, rather than simple house cleaning. The interior of the vacuum has its wet and dry parts separated, and well-insulated in order to prevent any damage or electrocution. In fact, wet/dry vacuums have two canisters — one for wet spills and one for dry dust. Additionally, many wet/dry vacuums contain a filter located somewhere on them with easy access.
You can use a wet/dry vacuum to pick up dirt, but these models can also safely clean up liquids.
Some experts recommend only using a wet/dry vacuum to pick up water if you're cleaning liquids. The problem with vacuuming up other substances is that you'll have to clean out the canister of your vacuum immediately after finishing the job, which could add more work to what should be an easy cleanup. However, others say it's fine to vacuum other liquids, like milk, tea, or even wine. It's also recommended that for large spills, you remove the filter, as a wet filter will lead to mildew. However, for small spills — even if it's something like coffee or milk — removing the filter might not be necessary.
Obviously, a wet/dry vacuum can also take care of dry jobs. They can clean floors, including carpets, as well as curtains. According to some, you can also use these vacuums to clean fireplaces and fire pits, which can make a tedious and dirty job much quicker to complete. Just be sure the ash isn't hot before you vacuum it up!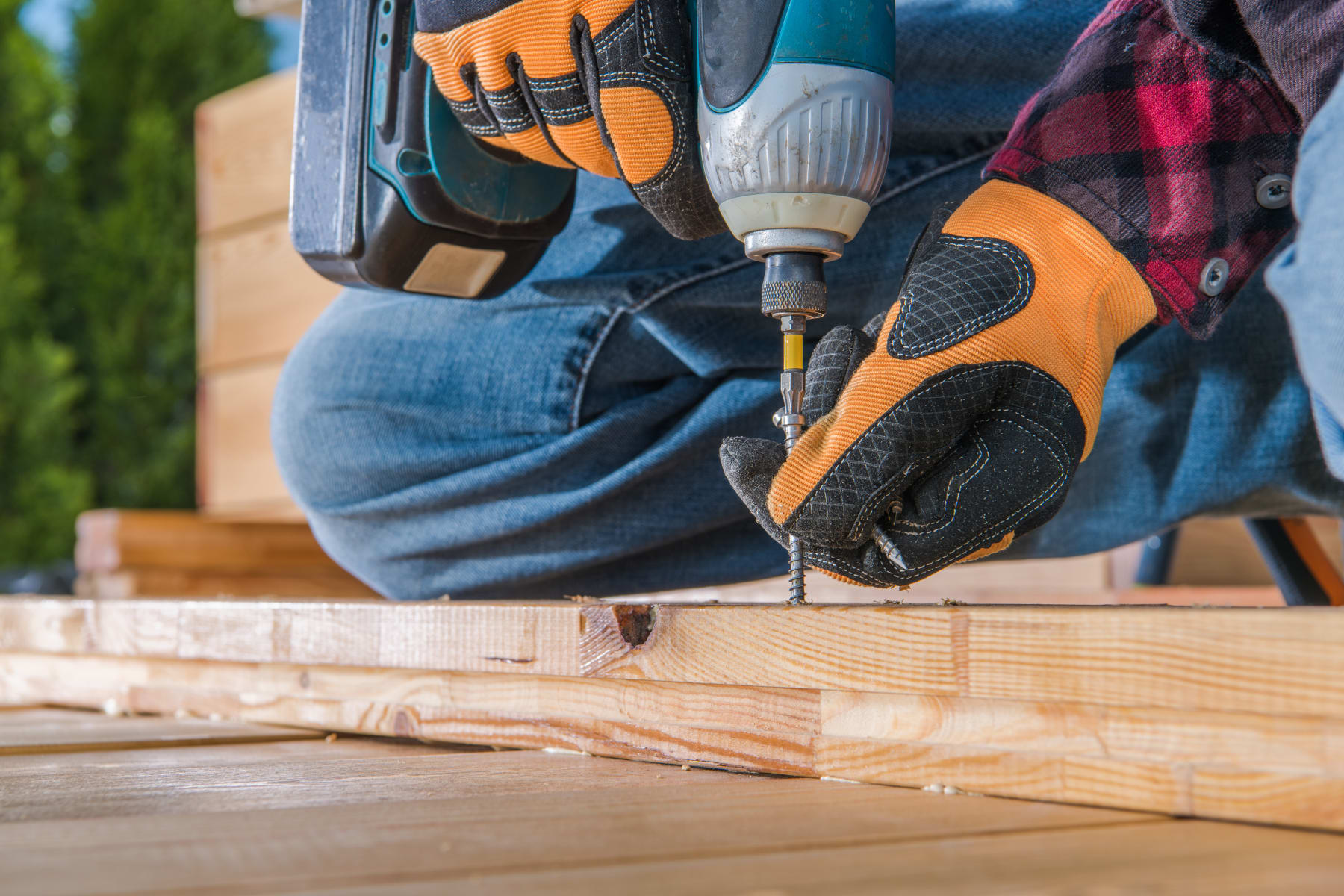 Impact Driver
If you've never used a drill or driver, you might be wondering what the difference is. The explanation can be further muddled when you consider that drill/driver combos are a popular item at many home improvement stores. Basically, though, a drill is used for drilling holes and driving in screws or other fasteners, while an impact driver is used for driving in a large amount of fasteners, longer screws, and lag bolts.
In short, reserve a driver for projects that don't need precise hole placement, but rather require more torque, such as when working with metal or dense woods. These tools should have a variable speed trigger, forward/reverse switch, quick-release chuck, speed/torque selector, and magnetic storage area.
Be sure not to overtighten screws when driving. As these tools don't usually have a clutch, it's up to you to pay attention whenever you're using them to drive lightweight fasteners. Only rely on the impact driver when your project calls for extra torque — otherwise, use your regular cordless drill to get the job done. Also make sure to start slowly. You'll have more control this way, and if you slow the motion down again toward the end, you can be more confident that you'll stop when you should — i.e., when the screw is flush with the surface.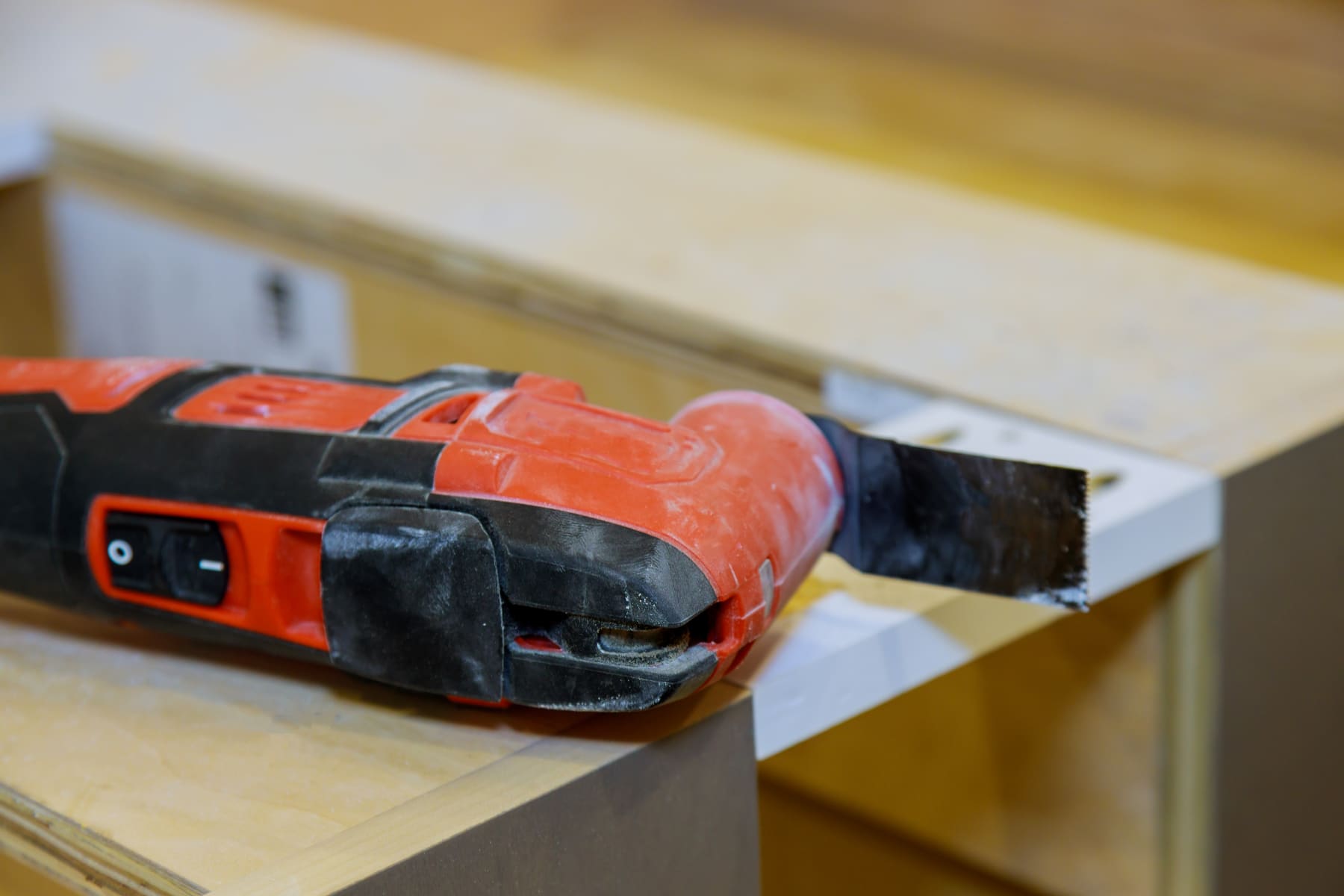 Oscillating Tool
Also known as multitools, these are power tools that oscillate, as the name suggests; the "multitool" notation refers to the many different uses these have. You'll need a variety of attachments to employ an oscillating tool for all its abilities, but you can purchase complete kits if that's the route you prefer. Otherwise, a basic oscillating toolkit will include the tool itself and one attachment, such as a wood-cutting blade.
SEE ALSO: Your 2021 Home Depot Home Decor Buying Guide
When it comes time to use an oscillating tool, you can get a lot of jobs done, assuming you have the correct attachment. With the right blade, you can cut straight or flush, remove rusty metal parts, remove wall trim, remove grout, trim shims, scrape up gunk, remove toilets, and even remove wall fixtures like towel bars.
When to Rent vs. Buy Power Tools
Power tools can be expensive, and while they can be solid investments, not everyone has the cash to make those investments. Fortunately, you can often rent a power tool to save money. But when should you rent a tool? And when does it make sense to buy?
When to Rent a Power Tool
If you're considering renting a power tool rather than buying one, there are a few situations when it makes the most sense. Look into renting in the following conditions:

You only need the tool for one job
You can't afford to buy the tool
You don't have storage space for the tool
Obviously, there are other situations when it might be better to rent rather than buy, but these are probably the most common ones.
If you're ready to rent, check with your local Home Depot or Lowe's to find the tools you need. Additionally, check with other hardware stores — you may find a local business you're able to support by renting through them.
When to Buy a Power Tool
If you're trying to decide between renting and buying power tools, the good news is it's easier to figure out if you should buy. Here's when to take that step:

You can afford the tool
You have the storage space for the tool
You're going to be using the tool frequently, or even on a regular basis
If you can check one or all of the boxes on this list, then odds are it makes sense to buy the tool.
When you purchase power tools, your options also open up. Whereas you might be restricted to the large home improvement stores when renting, you can shop many other places when you're buying, from the big chains like Home Depot and Lowe's to marketplaces at eBay and Amazon. In fact, you can even shop stores like Target and Walmart for select power tools.
Tips for Buying Must-Have Power Tools
If you've decided to buy new power tools rather than rent, consider these tips that can help you save money and be prepared for any jobs you decide to tackle.
Consider 'Bare' Tools
"Bare" tools come with the tool only, and they're especially common with cordless models, as "bare" means they don't include a battery. Only consider a bare tool if you find an exceptional deal on it, or if you already have spare batteries in your toolkit.
Only consider a bare tool if you find an exceptional deal on it, or if you already have spare batteries in your toolkit.
You can compare prices on buying a bare tool and separate battery, but odds are, you'll save money by buying a complete tool that already includes the battery, plus other accessories.
Buy Extra Batteries
Look into buying extra batteries if you're going to be using the power tool a lot, or for long periods of time. The last thing you want is for your project to come to a standstill because a battery needs to be recharged. If you have at least one extra, you can be sure you'll always have a backup charged and ready to go.
Stick With One Brand
If you're planning to buy more than one power tool (like all seven of the ones on our list here) then it's worth sticking to the same brand for each one. With cordless power tools, the batteries will often be interchangeable, so it's a smart move to make sure all your tools can use them.
Rules for Using Power Tools
Safety First
Always wear the right safety equipment, whatever tool and materials you're working with. This includes the following equipment at the very least:

Safety glasses
Respirator mask
Ear protection
Correct clothing
Most power tools run the risk of kicking up dust or throwing out debris, so wearing safety glasses is necessary to keeping your eyes safe. Additionally, that mask will come in handy if you're worried about dust, and as many power tools are loud, it can't hurt to have ear protection, as well. When it comes to clothing, be sure to wear items that are suitable for working in. Make sure they can't be caught in the tools and won't get in the way, but also offer protection from flying debris for your body.
Lock It Down
Another important rule is to lock your materials in place. When you get ready to clamp them down, be sure to only clamp the correct parts. For example, if you're cutting a piece of wood off, you don't want to clamp both sides. Whatever your project is, do what it takes in order to lock the mediums in place, so they don't become dislodged and cause injury to you or someone around you in the process.
Plan Your Project
Every project requires careful planning. Take the "measure twice, cut once" rule for sawing, and use that attitude with all of your projects. You can save on materials and time if you do everything correctly right from the beginning, rather than having to redo parts of the project because of mistakes.
Be Aware of Your Surroundings
If you're working with others around you, make sure they aren't in danger of being injured when you start up your power tool. This includes family members, friends, kids, even pets — if others are in your vicinity, either usher them to somewhere safer, or put off the project for another time.
SEE ALSO: What Kind of Lawn Mower Should You Buy?
Additionally, even if you're alone, you need to make sure your surroundings are clear. Ensure there's nothing around that could interfere with your power tool usage and therefore cause an injury or mistake when you're working. Clean up the area before you start, and you'll thank yourself later.
Work Outside When You Can
For some jobs with power tools, you'll want to be outside if you can. You'll create a lot of dust, whether you're cutting or just sanding, so being outside will help cut down on the mess, as well as providing much-needed ventilation. Power tools generate a lot of noise, as well, and while it's important to wear ear protection, being outside can also help. You'll also generally have more room working outside, unless you have a spacious garage, so you'll be avoiding cramped spaces when you're trying to work.
Ready to shop? Check out the best tool deals now!
---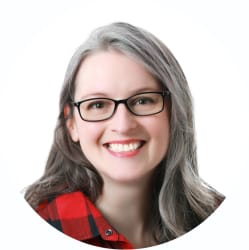 Senior Staff Writer/Consumer Analyst
Julie's work has been featured on CNBC, GoBankingRates, Kiplinger, Marketwatch, Money, The New York Times, Real Simple, US News, WaPo, WSJ, Yahoo!, and more. She's extolled the virtues of DealNews in interviews with Cheddar TV, GMA, various podcasts, and affiliates across the United States, plus one in Canada.
DealNews may be compensated by companies mentioned in this article. Please note that, although prices sometimes fluctuate or expire unexpectedly, all products and deals mentioned in this feature were available at the lowest total price we could find at the time of publication (unless otherwise specified).