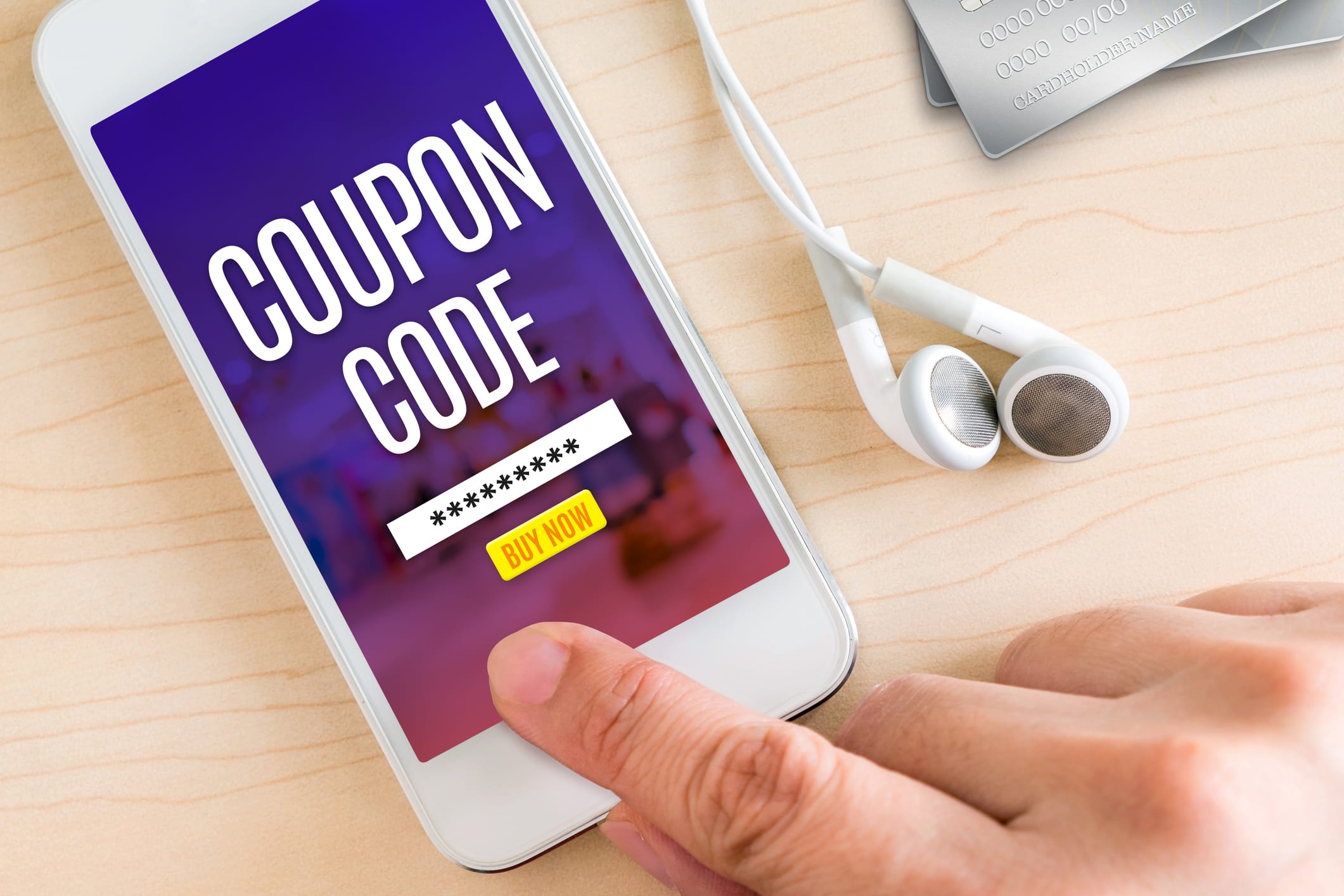 We've all seen it while shopping online: that little coupon code box that shows up in the cart or during checkout. It might be labeled promo code, discount code, offer code, source code, gift code, or some other name.
Whatever it's called, it always represents the same thing — a small window of opportunity for extra savings on your order. Use it wisely, and you can maximize your potential savings. Not quite sure how online coupons work? Check out our complete guide below!
Coupon Terms You Need to Know
Coupon code: A string of characters generated by a store to provide a discount.


Stacking/stacks: A term describing when more than one coupon can be redeemed in a transaction.


Rewards: These go by various names, but often they're discounts to be used on future purchases. Kohl's Cash is a good example.
What Is a Promo Code?
A promo code is a mix of letters or numbers that's associated with a specific discount. Promo (or coupon) codes are usually around five to 10 characters in all caps and sometimes appear random (e.g., FT596RFT); other times they spell out actual words or portions of words (e.g., FREESHIP50). The code itself can give clues as to what kind of discount it provides. For example, FREESHIP50 would likely be free shipping with a $50 minimum purchase.
A promo code is a mix of letters or numbers that's associated with a specific discount.
Coupon codes are generated and issued by retailers through various channels, such as their newsletters, their own websites, or through other websites that promote current deals and coupons — like DealNews.
Types of Online Coupon Codes
Most often, you'll see online coupon codes cover the following types of discounts:
X% off: Codes for these discounts take a certain percentage off and can apply to your whole order, or only select items.


$X off: These will take a fixed dollar amount off your order. Alternatively, they could apply to one single item.


Shipping: These coupons tend to offer free or discounted shipping on your order, and will often look like "FREESHIP" or something similar.


Bonus item: These codes will usually add a free gift (with certain purchases) to your order. They tend to reflect whatever the gift is, so a code like "FREETOTE75" could be for a free tote with a $75 purchase.
While any of these code types could be applied to no-minimum purchases, that doesn't always happen. Online coupons commonly require a minimum order amount in order to be redeemed. In other words, you have to spend a certain amount on eligible items before you can receive the discount.
Also know that codes can apply to most items a store sells, or only to specific items or categories. Additionally, you can get some discounts automatically at checkout without a code, while other times you must click through a certain link.
Be sure to stay safe and watch out for coupon scams, too. If an online coupon seems too good to be true, it probably can't be trusted.
How to Use Online Coupon Codes
Once you locate a code to use, you can usually type it or copy and paste it into the coupon code box, and then click the button to apply it. This box can show up at various stages of checkout, depending on the store you're ordering from.
SEE ALSO: How Can You Tell If That Coupon Is a Scam?
Some stores let you apply the code in the shopping cart before proceeding to checkout, while others may not let you apply it until you've reached a certain point in the checkout process. This may be after you enter your shipping and billing address, or even after you put in your credit card information. Just be careful not to accidentally place the order before you've entered the code.
Was the Offer Code Successfully Applied?
Stores vary widely in how they handle promo codes in the checkout process. The best stores are upfront and clear about their codes. They apply the codes right away in the shopping cart, prominently display your discount, and may even provide the exact details of the coupon once you apply it.
If your particular purchase isn't eligible for the discount, some stores will help you find an eligible item by noting the parameters. Many, but not all, stores will at least display a message explaining if your purchase is invalid or ineligible.
However, many retailers aren't as forthcoming. If it appears the discount hasn't been applied, there are a few things to look out for.
For one, be sure you're typing or pasting the coupon code correctly. Most codes are in caps, and some are case-sensitive, so the code might not work if you enter it in lowercase. If you copy and paste the code, check that there are no blank spaces before or after that could prompt an error message. And if the code is email-specific, you'll need access to that email account.
Some coupon codes come with exceptions and restrictions, so be sure to read the fine print before shopping.
Even if a code appears to be general and apply to anything offered on the site, there will typically be at least a few exclusions. Some coupons will exclude entire categories, such as sale and clearance items, or items with special pricing, such as "Deal of the Day" items. And free shipping coupons may exclude oversized or heavy items.
If the store you're shopping at has a Marketplace, or other sellers listed on their site, coupons may not apply to these items. In most cases, coupons only apply to items the store sells directly.
A code also won't work if it has already expired. Stores can discontinue codes before the expiration date they provide, or there may not be an exact expiration given, meaning the offer can end at any time. Additionally, some stores will limit coupons to a certain number of uses, so if an offer suddenly ends, this could be a reason why.
Getting More Details on Digital Coupons
If you see a coupon listed on a store's website, check for a "details" link with fine print that can provide insight into what items are eligible for the discount and what items aren't.
SEE ALSO: How Do I Find Amazon Coupons?
These links can be found in a variety of places — on the homepage, on product pages, or in the cart after the code is applied. Review this information to verify if your purchase is eligible before going through the checkout process, and you can end up saving a lot of time. Alternatively, try Google searching the coupon to find any restrictions.
As mentioned above, many coupons require a minimum purchase. The minimum only applies to the actual cost of the items in your order after any instant discounts, and does not include extra costs like tax or shipping, when applicable.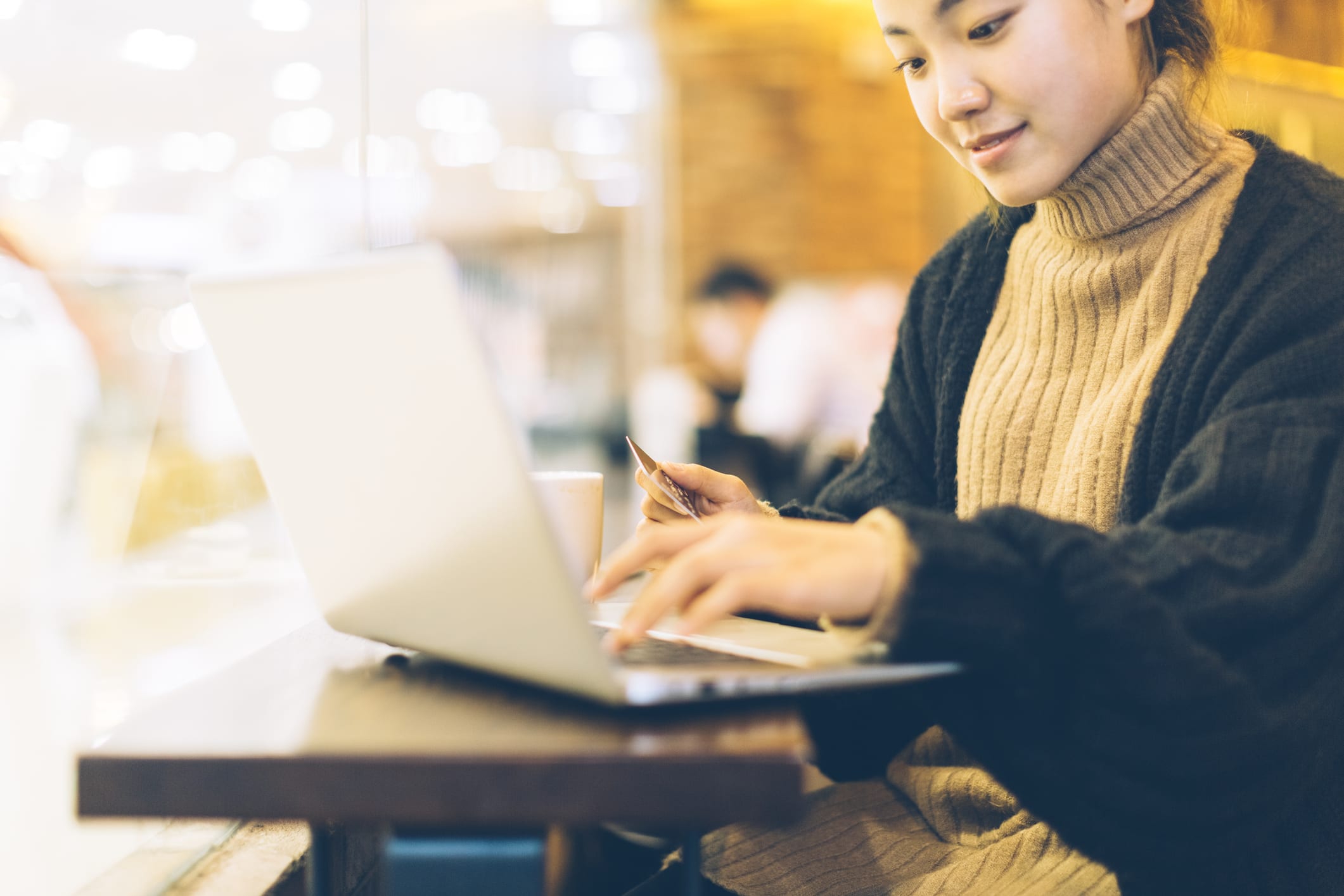 How to Find Online Coupons
Some stores will list a code right on their website, which is very convenient, but it may not be the best discount available for your particular order. There are also many cases where coupon codes for a store exist, but aren't listed on the store's website at all. This is where a little coupon research comes in handy.
Coupons are easiest to find when you've already decided which retailer you want to purchase from. If you visit the Coupons & Promo Codes page here at DealNews, you can use the "Find a Store" search box at the top of the page to type in the store name. This will take you to the store page, where you can find both coupons and deals for that particular store.
You can also do a general internet search. Usually, you'll just have to enter the store name and the term "coupons" in Google or your preferred search engine (e.g., "Best Buy coupons"). This should bring up a wide variety of sources for finding coupons for that store.
Coupon codes are easiest to find when you've already decided which store you want to purchase from.
Perhaps you don't know what store you want to purchase from, but you know the item you want to buy. If you're set on a particular model of TV, for instance, you can search the model number on DealNews to see if any deals are listed for it. Using the model number is a quick way to pinpoint the exact item you're looking for.
If you don't see a current deal, you may have to go a step further and find out which stores are selling the item you want. Use a search engine to type in the model number, or a combination of brand and model number, to find stores that sell the item. Determine which of the stores you'd feel comfortable purchasing from, and from there, you can use the search by store technique to find out if any coupons are available.
Certain stores will send you a coupon right away if you sign up for their emails. Some of the coupons sent to email subscribers may be one-time-use codes, which means the codes are generated to be unique to that subscriber and can only be used once. At other times, clicking through a link in the store's email is the only way to get the discount. As such, you generally won't see these offers listed on coupon and deal sites.
You can also check all of the store's social media pages. Like or follow a store on social media outlets like Facebook or Twitter, and you may get notified of a coupon. Even if you don't have an account on one of these sites, you may still be able to view the store's page to see a coupon listed exclusively there.
Ways to Maximize Coupon Savings
Do the Math First
Once you've located coupon codes for a store or a few stores, you may discover that there are a variety of different codes available.
One of the biggest considerations is whether you'll be charged shipping. There's nothing like a hefty shipping charge to downgrade an otherwise great deal.
Unless you know you're getting free shipping, you'll want to figure out how much shipping will cost you and compare that to the discount another available code would provide, to see which is greater. Of course, coupons that give both a discount and free shipping are even better.
If shipping isn't a factor, choosing a coupon code is simply a matter of figuring out which discount reduces your particular order the most. Generally speaking, smaller orders are more likely to benefit from a fixed discount amount off, such as $5 off $25, than a percentage discount like 10% off, as the percentage amount on a small order can be minimal. As the order gets larger, it's more likely that a percentage discount will be the best option.
Spend More, Save More
Spending more on an order can have its advantages. When multiple coupons are available, you'll want to think about whether increasing your order total to meet a minimum for a larger discount might actually work out better for getting maximum value out of your order. Be careful, though, as this can easily lead to overspending. If you're bulking up your order, make sure you're adding items you need to your cart and not just throwing random products in to meet that higher minimum.
Generally speaking, a fixed discount is better for smaller orders and a percentage discount is best for larger orders.
Meet Free Shipping Minimums
The same concept can apply to shipping charges. Stores often have ongoing free shipping offers that don't require a code, or they may have a coupon for it. If your order is close to a free shipping minimum, consider what shipping will cost and how much extra you'd have to spend to get it free. If shipping is $9.95 and you're $10 away from getting it free, adding another item would be worth it. If there's a larger difference in what the total will be, and you're not prepared to spend more, then you may have to bite the bullet and pay the shipping charges.
Granted, it isn't always easy to exactly meet a minimum or get very close to it at many stores, due to their pricing structures. And spending more might not be a favorable option if you really don't need additional items. But it's definitely something to consider if your order is hovering near the minimum for a better offer, and you want to get the most bang for your buck.
Stack Up the Savings
While most stores only allow one coupon discount per order, others let you stack online codes, which means more than one coupon can be applied. These stores might display several coupon code boxes at checkout, or there may just be one box for applying each code individually. If there is only one box, and you still see that box available after applying a code, you might be able to add another one.
What's the catch? There may be heavy restrictions on the types of codes you can combine, and the store may not have more than one coupon available that applies to your order. Combining two percentage- or dollar-off coupons is less likely to work, but a free shipping code with one of those offers typically will. Regardless, it never hurts to experiment with available codes at any store that allows for stacking, to find out if they're accepted together.
When to Shop In-Store Instead
While shopping online can be convenient, it's not always the best choice when you're using coupons. Sometimes it makes more sense to shop in-store instead.
For instance, some offers are restricted to in-store only. This is usually an attempt to get customers into the physical store because then they'll be more apt to spend more.
If you'd rather not pay shipping fees, that's another time to shop in-store — if you can. Say the free shipping threshold is too high for your budget, or there's no code; then it could be better to head to the physical store. Additionally, there's a chance that select retailers could make items cheaper in-store versus online. When products are listed online, shipping or other fees could be added into the cost. In these cases, you could save more by shopping in person.
SEE ALSO: The 53 Best Customer Rewards Programs
Another good time to shop in-store is when a retailer offers a bonus for doing so. This type of situation is especially prevalent around Black Friday, when retailers hope to get more consumers through the doors to spend more. Often these extras will be things like bonus coupons to help you save even more on your purchase.
However, sometimes bonuses are just in the form of coupons for free or discounted treats. "Barnes & Noble usually prints out a coupon with every purchase. [It's] often for a free cookie at the bakery or $1 off a drink at the bakery," notes Brittany Buchanan, Content Editor at DealNews.
Not to be outdone, Books-A-Million has its own perks for shopping in person. "If you shop in-store, sometimes they will let you split your order so you can use your coupon twice," says India Irwin, DealNews Content Assistant.
Perhaps one of the biggest occasions to shop in-store over online is when a retailer accepts competitors' coupons or provides price matching. These offers can vary by store, item, and purchase amount, so it's always good to ask before deciding where to buy something. DealNews Coupons team members reported they've had luck with Michaels accepting coupons from Jo-Ann Fabric, for example.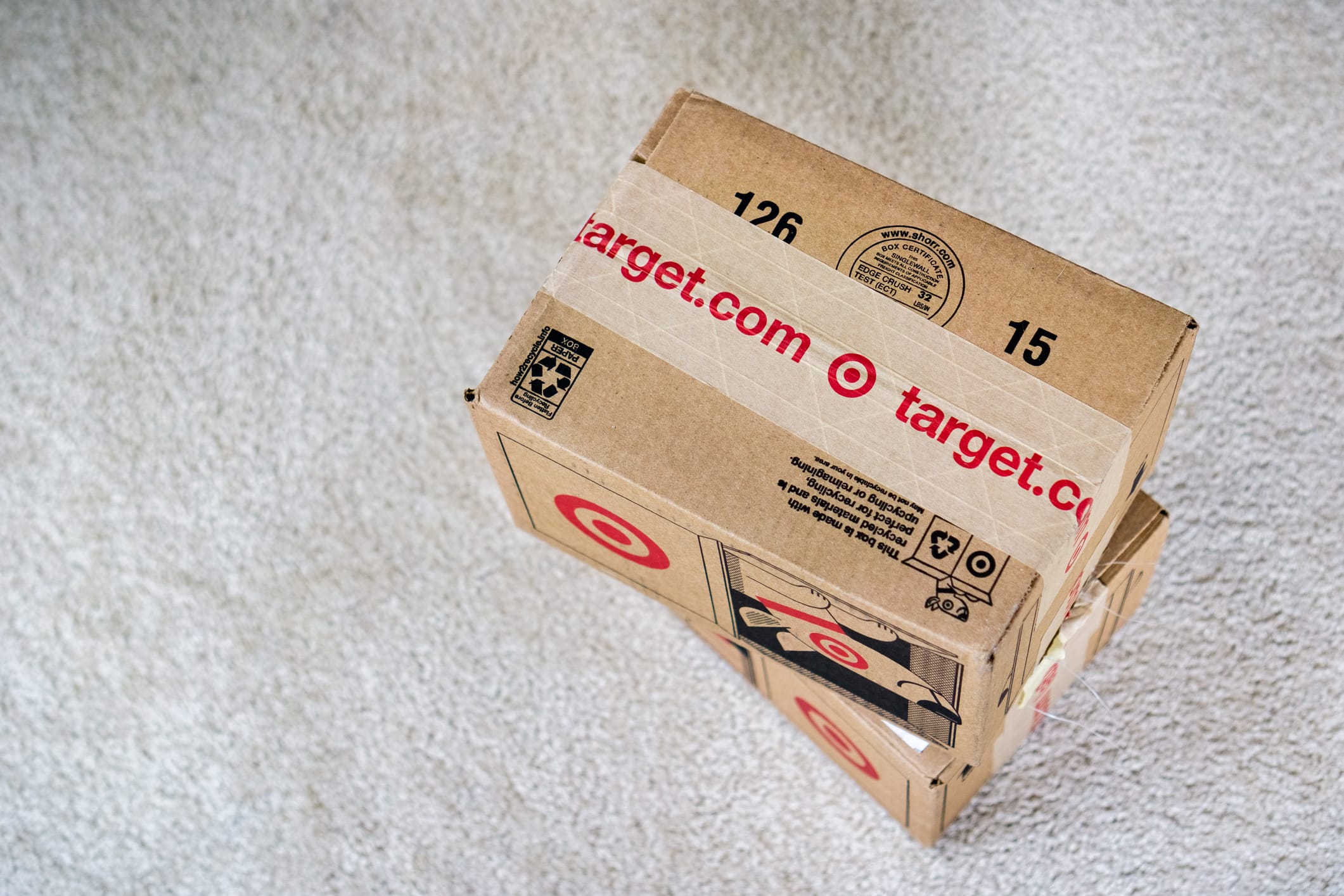 What Are the Best Stores for Online Coupons?
Choosing the best stores for online coupons can be a somewhat subjective task. It really depends on what stores you like to shop, and whether you find their policies useful. We reached out to our coupon-savvy colleagues for their opinions on the top stores.
American Eagle Outfitters/Aerie: This retailer often has coupon codes that can be applied to sale and clearance items. While exceptions still exist, it's a great way to find items super cheap.


Bath & Body Works: Look for opportunities to stock up with coupons that take $10 off select purchases, or up to 40% off select items. At certain times, the retailer will also offer promotions such as six items for the price of three, or take up to 75% off during its semi-annual sale. While these aren't coupons themselves, often Bath & Body Works will include coupons during these promotions to help customers save extra.


Bed Bath & Beyond: Technically, this home store only accepts a coupon labeled as in-store, well, in-store. But according to its coupon policy, you can place your order online, and then take your coupon in-store (along with your invoice and payment method) to have the difference credited.


Sephora: The beauty store tends to offer a fair amount of coupons that provide savings as well as free samples. "[It's a] great way to get travel-size products or test new products," Buchanan says.


shopDisney: The retailer commonly offers coupons for free shipping sitewide, but it doesn't stop there. "Disney does free or $1 personalization... extra 30% off, things like that, too," Irwin points out.


Target: The bull's-eye retailer tends to offer decent coupons online, mostly around holidays. These provide extra savings when you're shopping Independence Day sales, Black Friday, or even back-to-school sales. Downloading the Target app gets you great in-app offers that can be used in-store or online, as well.


Victoria's Secret: The store frequently has online coupons to earn free shipping on your purchase, but also coupons for receiving free items with select orders.


Yankee Candle: This aromatic store often has deals for buying three or five large pillar candles at a discounted price overall. What makes these promotions even better is that the retailer often has coupon codes that provide extra discounts.
What Are the Worst Stores for Online Coupons?
The worst stores for online coupons tend to be just as subjective as the best ones mentioned above. Maybe they don't allow stacking, rarely provide coupons, or have coupons with so many restrictions and exclusions, they're a headache to redeem.
Additionally, we don't give high marks to any site (and there are a lot) that requires you to sign in before applying a coupon. Not only does this mean you have to start the checkout process in order to see your discount, but if you change your mind, you'll likely be inundated with emails telling you to come back and shop. And if the promo code box is hard to find, it's even worse.
Ace Hardware: The site isn't easy to navigate, which makes it harder to find coupon-eligible items. What's worse is that when you finally track down something that qualifies for the coupon, then the site will reportedly display other eligible items. But finding that first one can be a real headache.


Apple: The retailer is almost notorious for its lack of discounts, including coupons of any kind. If you shop at another retailer, you can likely find at least modest savings on iPhones, MacBooks, and more, but when shopping through Apple itself, you should expect to pay full price.


Belk: This department store seems like it has straightforward offers, but the fine print says otherwise. Expect a paragraph's worth of very specific exclusions.


David's Bridal: Though the retailer has a page of current offers, it doesn't make it easy to find eligible items. For example, it's not uncommon to see a code for a percentage off a special occasion dress, but the link for that offer takes you to shopping all dresses, rather than those that qualify.


Eastbay: Not only are coupons rare with this retailer, but they tend to be odd, as well, in that they're very specific and only apply to one brand at a time. For instance, we've seen Eastbay coupons taking 10% off $50, but also 15% off $85 or 17% off $120, which are definitely not typical discount amounts.


JCPenney: The store's coupons can be decent if you know how to use them. Unfortunately, they tend to be muddled. One code can provide a percentage off no minimum purchase, but a bigger discount off larger orders. Additionally, that same code will provide bigger savings to cardholders. Plus, that same code will apply to items like homewares and shoes, but the discounts on those will be less than advertised.


Macy's: This is yet another department store that has several very specific exceptions with their coupons. If you have to practically read a novel to know what you can shop for, it's a huge turnoff.


Nike: Specifically, Nike at sporting goods stores. Nike items are often excluded from retailers' coupons at places like Dick's Sporting Goods.


Pep Boys: The automotive-parts retailer is bad about not directing shoppers to eligible products. Additionally, most offers tend to be for local or in-store purchases only, which can make deciphering what's on sale even harder.


Things You Never Knew Existed: This one checks a lot of the boxes for the most annoying stores with online coupons. Our sources say this site is guilty of being hard to test, bad site design, tons of exceptions, and limited click-throughs on email (which again, makes codes difficult to test).


Ulta: The beauty store is another one that can be super difficult to navigate. Expect pages of exclusions, and when there are coupons, they tend to be for smaller amounts on items that are already the cheapest in the store. So don't expect to save on luxury-level goods, as usually the discounts only apply to Ulta's drugstore beauty items.
Readers, what are your favorite stores for online coupons? Let us know in the comments below!
---