Here's How to Buy Space-Saving Furniture for Your Apartment
Floating shelves, corner desks, and loft beds could give you much more room for activities!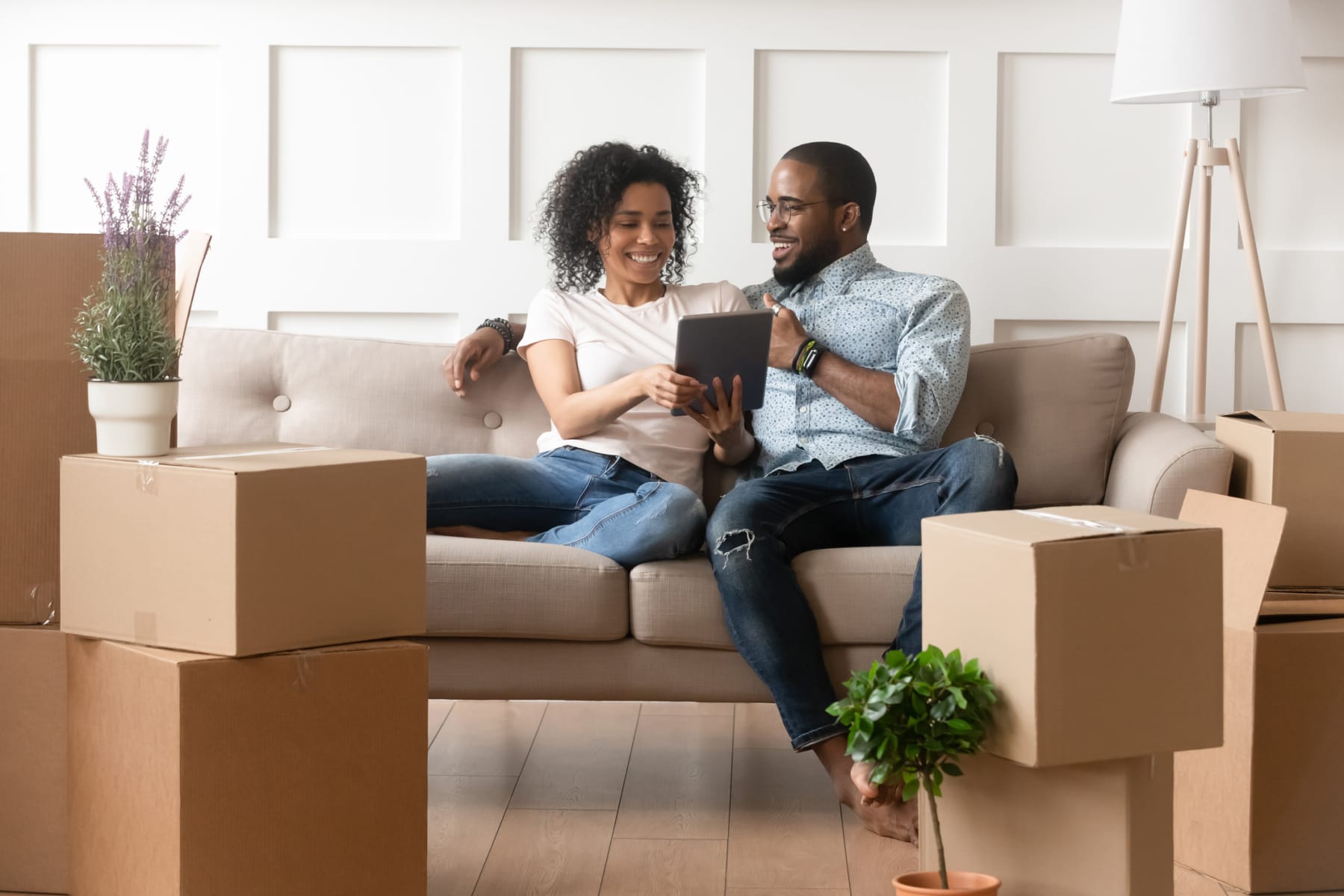 If you're living in a studio apartment or trying to find space for the whole family in a 2-bedroom condo, your home probably isn't as roomy as you'd like. But a cramped apartment doesn't mean you need to start hunting for a bigger place, because space-saving furniture could help you make better use of the room you have.
SEE ALSO: How to Buy Furniture Online
So how can you make more space in your apartment? Our guide to buying furniture for small spaces can help.
Small-Space Furniture Ideas
Make the most of your small space by making use of every inch of space. Search for empty areas in your apartment: look up, down, under, in corners, and in closets. You may be surprised by all of the space that's going unused. So let's talk about what you can do with those empty areas.
Go Vertical
You'll often find lots of choices for building up and using your apartment's vertical space. Consider these options:
Add shelves. Think beyond bookcases — they take up valuable floor space — and look for wall-mounted or floating shelves. And shelves don't have to be for books! Consider putting them over the kitchen sink for extra dish storage or by the bed for a bedside table that uses no floor space. Floating shelves in particular can have a high-end look without being pricey.
Look for loft space. Getting a lofted bed frees up a lot of floor space, giving you room for a desk, storage, or a seating area below the bed. Though lofted beds are more common for kids than adults, you can find options for either — as long as you're willing to climb into bed. IKEA offers low-cost loft bed frames in both twin and full sizes. But like any bed frame, the fancier you go, the more you'll pay.
SEE ALSO: What It's REALLY Like to Buy a Mattress Online
Wall-mount your TV. Skip the entertainment center and mount your TV to the wall. If you need more flexibility, look for adjustable TV wall mounts that let you change the angle as needed. If you add a stick-sized streaming media player that plugs directly into the back of the TV, you may not need furniture for any part of your entertainment setup.
Hang it up. Instead of taking up floor, desk, or counter space, look to use oft-ignored wall and ceiling space. Try hanging lights instead of floor or desk lights, hanging pot racks instead of packing kitchen cabinets, and hanging baskets or racks to make more space for everything from canned goods in your pantry to paperwork in your home office.
Use the high spaces you already have. Your apartment probably has some hard-to-reach high shelves, like the tops of closets or even the top of the refrigerator. Just be sure you're putting lesser-used items there — and have a step stool handy so you can get to it when you need it.
Look Under Things
Spaces under beds, desks, and other large pieces of furniture don't get a lot of use — but they're great places for easily accessible storage. Look for under-bed boxes that can slide under beds or sofas for easy-to-reach storage that's out of sight. Also consider nice-looking storage boxes (or baskets) that could slide into a bookshelf and let you store items in underused space.
Use Empty Corners and Narrow Spaces
What about other empty spaces in your apartment? Most homes are full of empty corners and narrow spaces that might not suit the furniture you have. If you can't make anything work, there are furniture options designed just for corners, and they can help you get use out of that space without spending too much.
You can find simple corner shelving units for under $30, and small corner desks for just over $100.
You can find simple corner shelving units starting at under $30. Also available are small desks built to tuck into corners that can start at just over $100; they're great space-saving items if you don't need a ton of desk space. Narrow pieces are another good option — look for skinny shelves or consoles to add utility to those empty spaces in your home.
Do It Yourself
If you can't find anything to buy — or you don't want to overspend — you can always DIY a solution. IKEA's modular, customizable furniture can be put together to suit any need (and there's a whole community of IKEA hackers who do just that). Even if you don't have a convenient IKEA, big box retailers and home improvement stores should have shelving and other basics you can put together in ways that fit your space.
Make Your Furniture Multitask
The smaller your space, the harder it has to work. When furnishing an apartment, you want to think about how each piece can do double duty. Look for the following:
Desks That Fold Up or Out
You can hide a whole home office in a deceptively small space with a floating desk that folds down from the wall, providing a work surface and storage when you need it. Coffee tables with lift-up sections that rise to normal table height can also work as simple desks.
SEE ALSO: The Best Home Office Setup Ideas to Try Today
Drop-Leaf Tables
A table with a leaf that folds up or can be inserted into the tabletop is perfect for apartment living: most of the time, you'll have an average-size table, but when you have company over (or the kids are spreading out a crafting project), you can expand it so there's room for everyone. You can find these tables at just about any furniture store in just about any style.
Furniture With Hidden Storage
A storage ottoman is a good choice in a lot of situations. In addition to being an ottoman, it can serve as storage, seating, or even fill in as a coffee or side table if you put a tray on top. Any type of furniture that gives you a bit of extra space is a good buy.
Extra Sleep Space
With a sleeper sofa, daybed, or futon, a living room or home office can easily double as a guest bedroom. The only problem here is price and comfort: you can spend as little as $130 on a simple futon, but it may not be comfy if someone intends to sleep on it every night. Expect the cost to go up with the comfort level.
Finding pieces that can multitask doesn't necessarily mean going out and buying new furniture, because you may be able to rethink what you already have. Even without furniture that's specifically "multipurpose," you can arrange rooms with multiple uses in mind.
A living room or home office can easily double as a guest bedroom if you have a sleeper sofa, daybed, or futon.
If the kitchen table is also going to be the kids' crafting area, you'll want to have easy storage for art supplies nearby. And if the living room has to double as a home office, you'll want a work surface that might be able to serve as a side table, with a chair that works as extra seating when you're entertaining.
How you use your furniture is more important than exactly what you own. Whether you're on a redecorating shopping spree or just changing the layout of a room, always think about multiple ways you can use what you have.
Where to Shop for Space-Saving Furniture
There's no single place to find the best furniture for small spaces, so you can shop just about anywhere. Big box stores and online retailers like Amazon, Target, and Walmart all have furniture, storage, shelving, and accessories at reasonable prices.
Home improvement stores like Home Depot and Lowe's may not be where you'd think to shop for furniture, but they offer all of the basics and have a lot of options for lighting, shelving, and storage. IKEA is a particular favorite because so much of its furniture is customizable, and it's often built with practical storage solutions in mind — as long as you can stomach assembling it all yourself.
SEE ALSO: How Much Is a Bidet?
But any furniture retailer, thrift shop, and even garage sale could have the perfect piece for your apartment. You may just have to go on a treasure hunt to find it. When shopping, keep your eyes open for pieces with hidden storage space, narrow or oddly shaped pieces that could fill empty spaces in your apartment, and anything that can easily fold up to be put away when you don't need it.
When you find something you like, be sure to measure. You're trying to use every inch of space, which means you need to know exactly how many inches you have.
Wherever you shop, good luck finding the perfect pieces to complete your apartment — no matter how big or small.
Readers, what are your best small-space furniture ideas? Let us know in the comments below!
---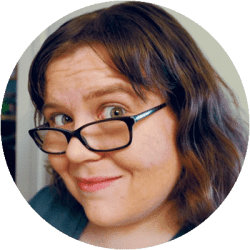 DealNews Contributing Writer
Originally working in IT, Elizabeth now writes on tech, gaming, and general consumer issues. Her articles have appeared in USA Today, Time, AOL, PriceGrabber, and more. She has been one of DealNews' most regular contributors since 2013, researching everything from vacuums to renters insurance to help consumers.
DealNews may be compensated by companies mentioned in this article. Please note that, although prices sometimes fluctuate or expire unexpectedly, all products and deals mentioned in this feature were available at the lowest total price we could find at the time of publication (unless otherwise specified).