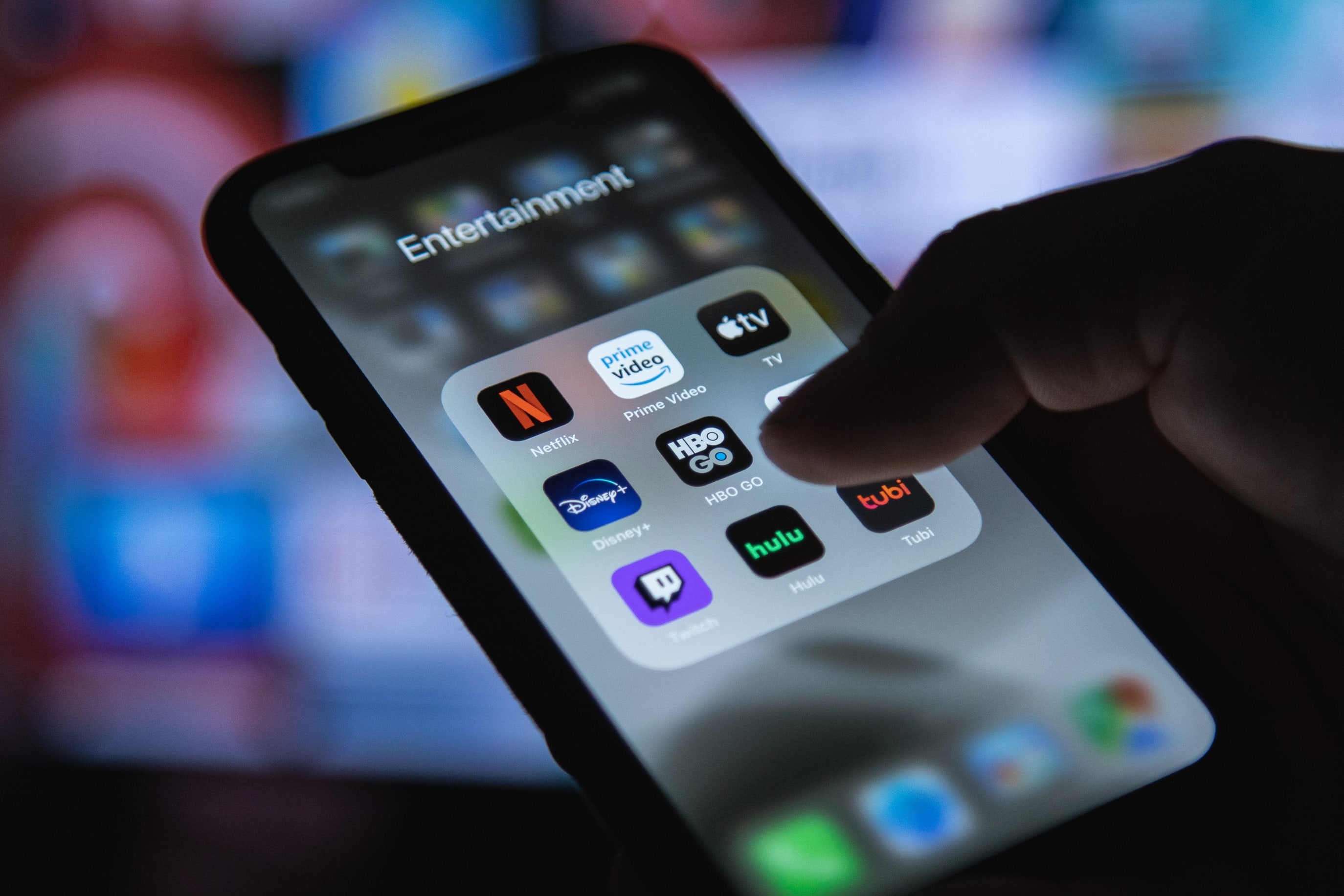 You can sign up for an HBO subscription through your cable provider, via streaming services, or directly at the source with HBO Now. However, the monthly cost of $14.99 means watching new episodes of Westworld could be a pricey venture.
Fortunately, right now HBO is offering select titles for free for the month of April! That means you can find plenty of entertainment without jumping through any hoops.
Want to know how to get HBO for free instead? Then read on to see the places that offer an HBO free trial, free content, or HBO as an included perk. Plus, you'll learn everything you need to know to get started.
Stream HBO Free Through April
In an effort to help everyone who is stuck at home during the COVID-19 pandemic, HBO is streaming select titles for free — no subscription or even a sign-in required.
In an effort to help everyone who is stuck at home in April, HBO is streaming select titles for free.
Simply check out their lineup here, and start enjoying hit HBO shows like The Sopranos and Barry, plus original docuseries like The Case Against Adnan Syed. Plenty of movies are also available.
Download the HBO GO or HBO NOW apps to watch, or or you can stream through a browser like Chrome. The offer runs through the entire month of April, and with so many choices, it's best to start your binge now!
Navigating Free HBO Trials
It's a little complicated to hop from one HBO free trial to another while you try to keep up with your favorite shows. Before you sign up for any trial account, you should take these things into consideration:
You'll have to provide a credit card number. Cancel before the end of your trial period to avoid being charged.


HBO free trials are mostly limited to new subscribers. However, in certain cases, returning subscribers can take advantage of an offer. You can sometimes sidestep the new-subscriber requirement with a new email address, too.
Now that you've got the basics, you're ready to sign up.
7 Other Ways to Watch HBO for Free
Sign Up for an HBO Free Trial on Hulu
Hulu is one of the streaming services that offers HBO as an add-on. If you're already a Hulu subscriber, signing up this way could be more convenient than creating an HBO account. You'll only get a 1-week trial, though, so this one is better if you're primarily interested in Hulu. After the trial, you'll pay $14.99 per month (on top of the price for your Hulu subscription).
SEE ALSO: Your Complete Guide to Amazon Prime Video
Sign Up for a Free Trial of Amazon Prime
Prime Video includes a handful of HBO shows. There was previously talk that HBO wouldn't renew the deal after it ended in mid-2018. However, as of this writing, you can still watch select HBO shows with Amazon Prime.
If you want current HBO shows and movies, HBO content is available as an add-on — and you can sign up for an HBO free trial via Amazon, though it's a scant seven days. After the trial, you'll pay the standard $14.99 per month for an Amazon HBO subscription, plus the fee for your Prime subscription.
Sign Up for an HBO Trial via AT&T WatchTV
AT&T's WatchTV is yet another streaming service that offers HBO as an add-on. New subscribers can stack 7-day free trials of WatchTV and HBO, which could be long enough to get in some decent binge-watching.
After the trial, expect to pay $17.99 per month for HBO, in addition to $15 for your WatchTV subscription. The budget streaming service offers around 40 channels of live TV. If you want more premium channels, you can add Cinemax, Showtime, or Starz.
Call Your Cable or Satellite Provider
Are you still a cable or satellite customer? Then you may be able to work out a sweet deal by giving your provider a call. If your service (or a competitor) is offering free HBO to new subscribers, you may be able to talk them into giving you the same deal. If you aren't opposed to stretching the truth a bit, saying your cable package is too expensive or that you're thinking about switching providers can help you get freebies.
If your cable provider is offering free HBO to new subscribers, you may be able to talk them into giving you the same deal.
You'll often find cable and satellite deals that let you get free HBO for up to three months. For example, DirecTV is offering three months of HBO for free with select plans. (Three months of Showtime, Starz, Cinemax, and Epix are included, too.) What's more, you can stream HBO to all your devices via HBO Go, just like you would if you signed up through a streaming service.
So how much is HBO Go and HBO via cable? After the trial, you'll typically pay around $15 per month plus the cost of cable, though some services offer packages that cut the price.
Watch Free Episodes on HBO
HBO offers a ton of content for free on its website. This is typically limited to premiere episodes, so you'll get hooked. That said, it's a good way to get a taste of what HBO has before signing up for a full-fledged subscription (or trial).
Watch Free Clips on YouTube
Although the selection of available content is pretty limited, HBO posts a lot of show clips to YouTube. Along with trailers and previews, you can watch HBO's talk shows without paying a dime. Both Last Week Tonight with John Oliver and Real Time with Bill Maher post segments to YouTube — they aren't full episodes, but they do tend to catch the best moments.
SEE ALSO: How Does Vudu Work? Start Watching Vudu Free Movies Today!
Use Select AT&T Unlimited Plans
AT&T wireless customers on the Unlimited Elite plan can receive HBO as an included perk. Plus, some retired AT&T unlimited plans include HBO. If you're looking to upgrade to the Unlimited Elite plan or are already using one of the eligible retired plans, it's definitely a nice bonus.
Readers, how do you save on premium movie channels? Let us know in the comments below!
---