10 Travel Splurges That Are Actually Worth the Money
From flight upgrades and comfy lodging to local food and experiences, here are all the good things to spend money on when you travel.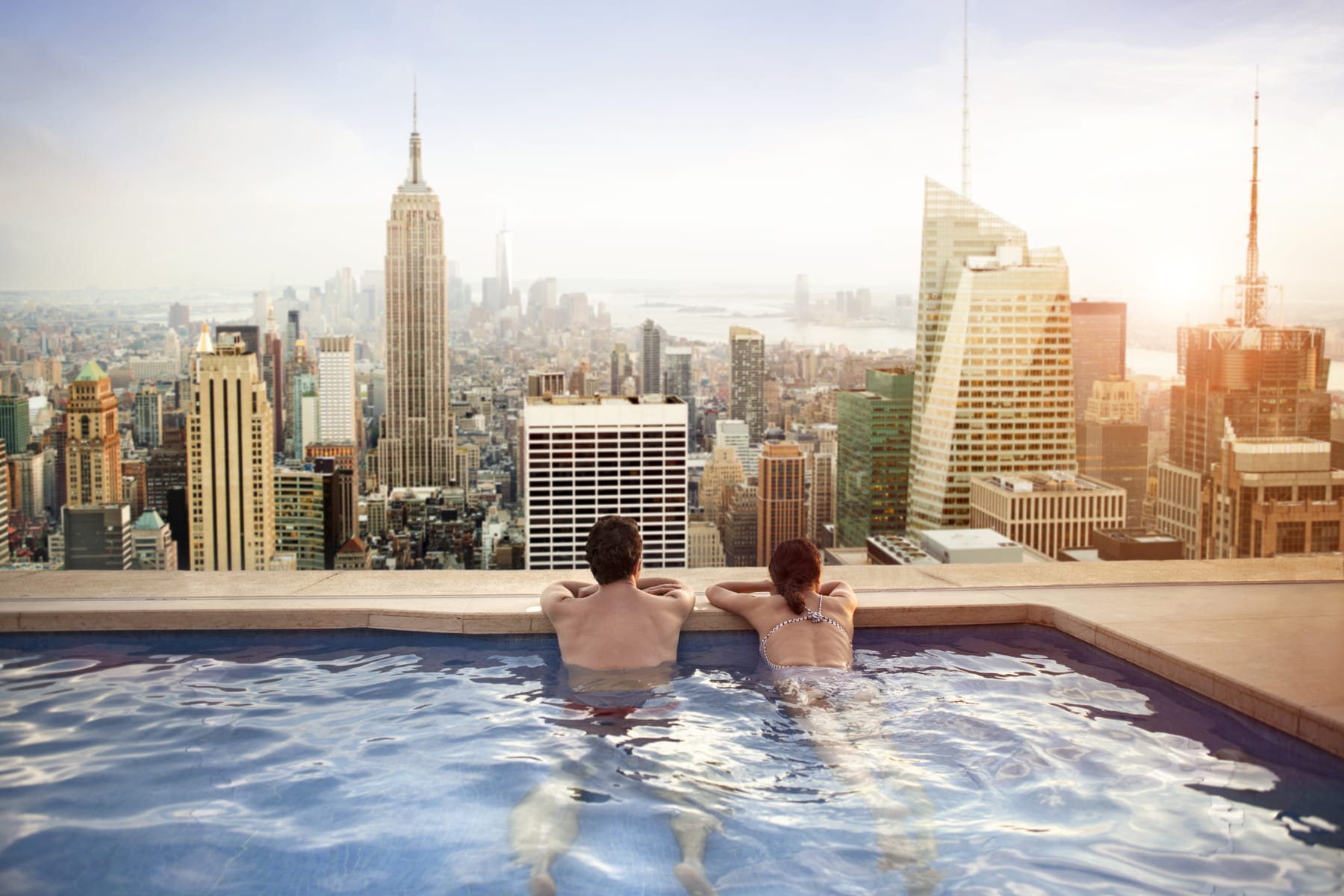 Travel is finally picking back up, and while some travelers will be wondering how to save for a vacation, part of that is determining how much to spend on a vacation in the first place. Ordinarily, we're all about saving here at DealNews, but there are times when it's in your best interest to splurge.
If you're wondering how to treat yourself, consider fitting one — or all! — of these good things to spend money on into your vacation plans.
10 Travel Splurges That Are Totally Worth the Money
1. Direct Flights
The cost of flying direct can vary based on where you're flying to and from, but avoiding the stress of layovers can be seriously worth it. Nonstop flights are the way to go, as you don't have to worry about missing a connecting flight or finding the right gate at another airport. Instead, you can just sit back and enjoy your flight — as much as possible anyway.
Taking a direct flight may not always be possible, though. If you can't avoid stops, at least plan accordingly to give yourself enough time, should your first flight end up delayed. Consider using apps like Hopper to track your preferred routes ahead of time. You'll receive a notification from them when you should book because prices are low, whether you're flying nonstop or not.
2. Comfortable Shoes
If you're going to be doing a lot of walking when you travel, comfortable shoes are a must, and they need to be able to hold up to a variety of weather conditions. Even better is if they're easy to remove, as well, in order to make security lines at the airport easier to deal with.
SEE ALSO: Splurge or Save? 7 Things That Are Worth Paying More For (and 7 That Aren't)
You can choose from a number of different shoes that are reportedly super comfortable, and odds are your mileage will vary from other seasoned travelers. Brands like Allbirds come highly recommended, not just by those traipsing around cities on vacation, but also by people who live in places like New York City and spend a lot of time walking every day. The best thing you can do is pick up your new shoes a couple of weeks or so ahead of your trip. That way, you'll have time to try them out and break them in.
3. A Waterproof Jacket or Versatile Coat
You may think a jacket isn't necessary if you're traveling to a warm, beachy locale. But even if you're expecting pleasant, summerlike weather, you should at least have a good rain jacket on hand. And if you'll be traveling to locales where you'll experience a range of conditions, it's important to have a versatile coat — specifically one that may include a couple of different layers to protect against cooler temperatures, but also if it happens to rain.
Stores like REI are good sources for these kinds of items. They offer a wide range of outerwear that can suit different situations and also hold up well to harsh travel. You can expect to spend around $100 or more on a good jacket there, but it should last you for years, so it's a solid investment, especially if you're going to be planning trips frequently.
4. A Travel Adapter and Voltage Converter
If you're traveling to a foreign country, a travel adapter and voltage converter is something you absolutely can't forget. It's no fun to be somewhere unfamiliar and not be able to charge all your devices, so this type of product should be near the top of your shopping list for any overseas trips.
Nonstop flights are the way to go! You won't have to worry about missing a connecting flight or finding the right gate at another airport.
The good news is that these aren't the biggest travel splurge. In fact, they'll only set you back around $30 to $40, depending on where you shop. Even though an adapter and converter won't qualify as a "splurge" for some people, it's a good type of item to spend money on and can come in handy for future vacations, as well.
5. Experiences
This is why you're traveling to begin with, right? Experiences are what it's all about, and although they can come with a premium, the memories and stories they yield are absolutely worth it. You may pay $500 per night to stay in an Irish castle, sure, but where in the U.S. can you legitimately do something like that? Any hotels like that on this side of the pond don't have the centuries of history attached the way locations in Europe do — the odds of finding a castle built in the 1200s here in the U.S. are slim to none.
It's not just about cool lodging either; there are tons of things away from home you likely won't be able to do near your residence. For example, you can experience river cruises, museums, and historical landmarks all over the world that aren't available when you're at home, so take advantage of these when you're on vacation and you won't have any regrets.
6. Local Food
One of the worst things you can do, whether you're traveling overseas or domestically, is eating at chain restaurants you have access to in your home town. You're just depriving yourself of finding truly great meals that will serve as highlights of your trip. You're in a new place, you should eat like a local, so talk to the locals and get their recommendations on where to go. This will help you avoid tourist traps as well as overpaying, since the restaurants that cater to tourists are often more expensive than the places locals like to frequent.
SEE ALSO: 7 Things NOT to Do When Planning a Trip
That being said, there are times when it's okay to hit up the fast food chains. If you're in Japan and want that limited-edition Sakura Strawberry Shiratama Frappuccino that's not even offered in the U.S., then go for it! But for most of the meals, it definitely pays to eat where the locals do. You'll likely spend more than you would at McDonald's, but the meal will be far more memorable than another fish filet sandwich.
7. Keepsakes Worth Keeping
Being on vacation can mean being tempted at every turn to buy all the things, but when you're shopping for souvenirs, you should make sure they're actually worth it. Avoid kitschy products like tank tops emblazoned with the city name and cheap jewelry from a kiosk. Instead, carefully choose items that you can use or display for years to come.
While these make great conversation pieces, be sure to leave room in your budget for any food items you might be interested in trying — whether you're able to take them home or just enjoy them during your trip. Maybe you're craving Mackinac Island fudge or Smith Island cake, or hot chocolate by Jacques Torres. These are worth having, too! Just make sure you split your budget so that you have something to show for your vacation and not just stories about how amazing the treats were.
8. TSA PreCheck
TSA PreCheck is especially worth it if you'll be traveling somewhat frequently. You'll have to plan ahead, as you need to apply for TSA PreCheck online and then schedule an appointment to be fingerprinted for a background check. At the time of publication, the application fee was $85, but assuming you're approved, your status is good for five years, so it's not a huge travel splurge.
Plan ahead for TSA PreCheck, as you'll need to apply online and then schedule an appointment to be fingerprinted.
Wondering what the benefits are that make it worth it? Travelers with TSA PreCheck don't have to remove shoes, belts, laptops, or light jackets. They also don't have to worry about removing 3-1-1 liquids, which refer to the amount you're allowed to take with you in your carry-on. Joining this program can save you time when it's time to fly, as those with TSA PreCheck wait far less time usually than those without. Plus, you'll avoid stress by having a smoother security experience, rather than worrying about removing items quickly and then repacking them at the end of the security line.
9. Flight Upgrades
Flight upgrades won't matter as much if you're flying very short distances, but if you're expecting a long flight — a few hours or more — you may want to consider upgrading your seat. Often these upgrades include perks like more legroom and wider seats. You don't even have to go all the way to first class, as some airlines offer "premium economy" tickets with these perks. That being said, you may want to consider upgrading to a higher flight class for extremely long flights, such as those that will take you overseas.
These higher flight classes may offer benefits like priority check-in, a higher baggage allowance, priority boarding, and even access to a special lounge in the airport. Additionally, you may also have access to better meal options and neater amenities. But one of the biggest perks is probably the fact that you'll be able to disembark sooner. More-expensive flight classes include seats typically toward the front of the plane, so when it comes time to leave, you'll be one of the first allowed to do so. Depending on the length of your flight and how long you've been sitting at the gate, this is a huge perk that'll make the start of your vacation feel even better.
10. Comfortable Lodging
You may not want to stay in an Irish castle, but that doesn't mean you should skimp on your lodging. If you're headed for a weekend getaway to Manhattan, sure, go for the cheaper Airbnb apartment rental. But if you're off on a vacation, especially one of epic proportions, why not splurge on lodging? Your days may be packed with activities that leave you exhausted every night, so you want to make sure you spring for rooms that are clean and comfortable, from the beds to the access to heating and air conditioning.
SEE ALSO: The 160 Best Military Discounts in 2022
The worst thing is to have a great vacation coupled with terrible lodging, so that you never get a good night's sleep and arrive back home feeling like you need another vacation just to recuperate. This is not the time to go for budget hotels; treat yourself to somewhere nice!
Ready to start planning your next trip? Check out the best travel deals available right now!
---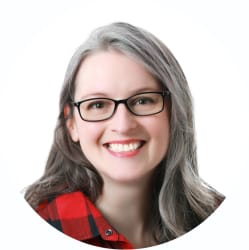 Senior Staff Writer/Consumer Analyst
Julie's work has been featured on CNBC, GoBankingRates, Kiplinger, Marketwatch, Money, The New York Times, Real Simple, US News, WaPo, WSJ, Yahoo!, and more. She's extolled the virtues of DealNews in interviews with Cheddar TV, GMA, various podcasts, and affiliates across the United States, plus one in Canada.
DealNews may be compensated by companies mentioned in this article. Please note that, although prices sometimes fluctuate or expire unexpectedly, all products and deals mentioned in this feature were available at the lowest total price we could find at the time of publication (unless otherwise specified).