Whether it's a smart assistant, a security hub, a smart lighting setup, or one of the many other home automations on offer, these are our picks for the best smart home deals available right now.
Best Smart Home Sale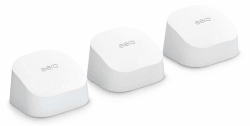 Amazon Device Deals
Store:
Amazon
Discount:
up to 57% off
w/ Prime
Shipping:
Free shipping
A quick scan of some articles from 2019 estimated that somewhere between 51% and 82% of US households had a Prime membership. While that's an extremely large margin of error, and I didn't do a lot (read: any) vetting of their data, working under the assumption that our readership will probably have a selection bias towards a more canny online shopper, that probably means at least half of you can get the optimum savings on these Amazon devices. They include Ring doorbells, Blink security cameras, Fire tablets, and Echo devices.
Best Amazon Echo Deal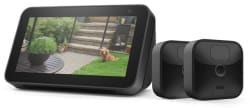 Echo Show 5 (2021) w/ Blink Outdoor 2-Camera Kit
Store:
Amazon
Price:
$114.98
w/ Prime
Shipping:
Free shipping
Lowest By:
$150
Expiration:
June 14
The second-generation Echo Show 5 is out at last! It has doubled the megapixel count of the original Echo Show 5's camera (there are now two whole megapixels), and that's augmented in this early Prime Day deal by two Blink outdoor cameras. A fitting deal for the budget- and security-conscious among you.
Best Refurb Smart Home Deal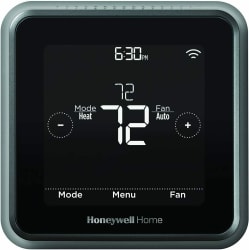 Certified Refurb Honeywell T5+ WiFi Smart Thermostat
Store:
eBay
Price:
$99.99
Shipping:
Free shipping
Lowest By:
$49
This deal is cool and all, but what we all want is for someone to invent the Smart ThermoStrat – a guitar that controls the temperature based on what song you're playing. This forces both a broadening of your musical knowledge, and an adaptability to a rapidly-changing climate, something likely to prove valuable in the coming years. The chilly regret of "When I'm 64", followed by the overcorrection of "99 Luftballons", and the absent-minded calamity of trying to transpose the piano riff from "A Thousand Miles". It's a terrible idea, and we need to make it happen. In the meantime, this regular ol' smart thermostat features 7-day flexible scheduling, location-based temperature control, smart alert push notifications via app, which will just have to do for now.

This is a certified refurbished item backed by a 2-year warranty from Allstate.
Best Smart Home Security Deal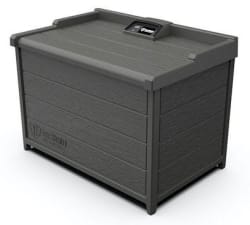 BenchSentry Smart Contactless Delivery Vault
Store:
Sam's Club
Price:
$299
for members
Shipping:
$14 shipping
Lowest By:
$25
Package delivery can be a gamble at the best of times, but this should help keep the ones that do get properly delivered safe. It measures 35" x 23" x 25", and features a 3.5" backlit LCD touchscreen, dual app and unit-controlled keyless lock, remote lock and unlock from mobile phone, 3 modes, and a speaker with adjustable volume.

Note: This offer is for Sam's Club members only.