From dining sets to fire pits to clearance sales, let the experts at DealNews guide you to the best discount patio furniture available today.

Best Canopy Folding Chair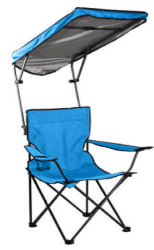 Quik Shade Adjustable Canopy Folding Chair
Store:
Ace Hardware
Price:
$29.99
Shipping:
Pickup
Lowest By:
$23
Summer is the season for barbecues, cold beverages, and backyards. Never worry about finding a shady place to sit when you can bring your own to whatever event you attend. The traditional folding chair has been upgraded with an adjustable canopy and a built-in cup holder. Keep a couple in your trunk for impromptu tailgating or just keep one on hand for additional seating at your next outdoor get together. At just under $30 you'll have some cash left over for your favorite cold brew or iced beverage.
Best D.I.Y. Deal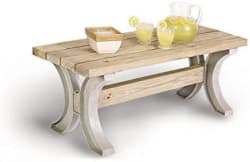 2x4basics AnySize Table Kit
Store:
Amazon
Price:
$26
Shipping:
Free shipping
Lowest By:
$6
If you fancy trying your hand at making your own outdoor table, this kit includes the bench supports, hardware, and instructions for your project. It'll allow you to choose your own style of wood and will likely save some bucks compared to buying a completed piece online. The kit itself is $6 cheaper than eBay's best price.