The Best Shoe Deals

The experts within Castle DealNews love nothing more than a strong discount on the biggest shoe brands, so keep your eyes affixed here for the best deals on Nike, adidas, New Balance, Birkenstock, and more.

Best Shoe Sale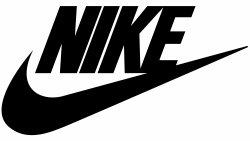 Nike Sale
Store:
Nike
Discount:
Up to 40% off
Shipping:
Free shipping w/ Nike+
Nike is of course one measly letter away from "Nile", and like the Nile, the discounts run wild and free in this sale. Unlike the Nile, this sale probably doesn't serve a vital ecological role across large swathes of northern Africa, but it does serve an important economical role for anyone trying to save on some shoes. Which brings us right back to relevancy. Cool.
Best Men's Boat Shoe Deal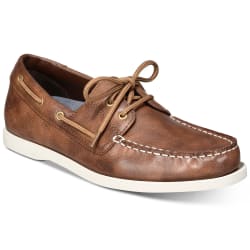 Weatherproof Vintage Men's Benny Boat Shoes
Store:
Macy's
Price:
$19.99
Shipping:
Pickup
Lowest By:
$55
They're running a little short on sizes now, but Macy's are using this Weatherproof Vintage discount to put the "boat" back in "boatique". Then they're quickly realizing their spelling error, and putting their copywriter on administrative leave, like a no-nonsense cop who shot the wrong guy in a bank robbery. "Put your keyboard on my desk by 5pm," says the chief, not understanding that this copywriter may be a renegade but he gets the job done, even if he can't spell "boutique". Who can?!
Best Women's Shoe Deal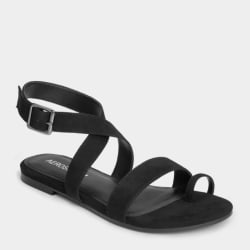 Aerosoles Outlet
Store:
Aerosoles
Discount:
Extra 50% off
Shipping:
$7.50 s&h,
or free shipping w/ $75
Unlike actual electrical sockets, you should absolutely go prodding around inquisitively in Aerosoles outlet, because that's where you'll find over 100 styles discounted by a whole extra half. And just like the aerosols the store is presumably a half-homophone of, this sale is CFC-free – where "CFC" stands for "Crazy Flippin' Costliness".
Best Slipper Deal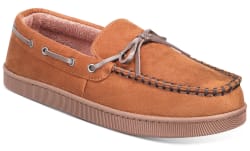 Club Room Men's Moccasin Slippers
Store:
Macy's
Price:
$15
Shipping:
Pickup,
or free shipping w/ $25
Lowest By:
$15
If you're one of the many who's switched to a more housebound working style of late, you might be late to what we veterans of the remote work scene call "the slipper game". The good news is, these Club Room slippers are a half-price opportunity to jump in, and land in a plush cushion-y world of feet dreams.