16 Things That Will See a Price Increase in 2022
Expect inflation to make practically everything more expensive in the new year.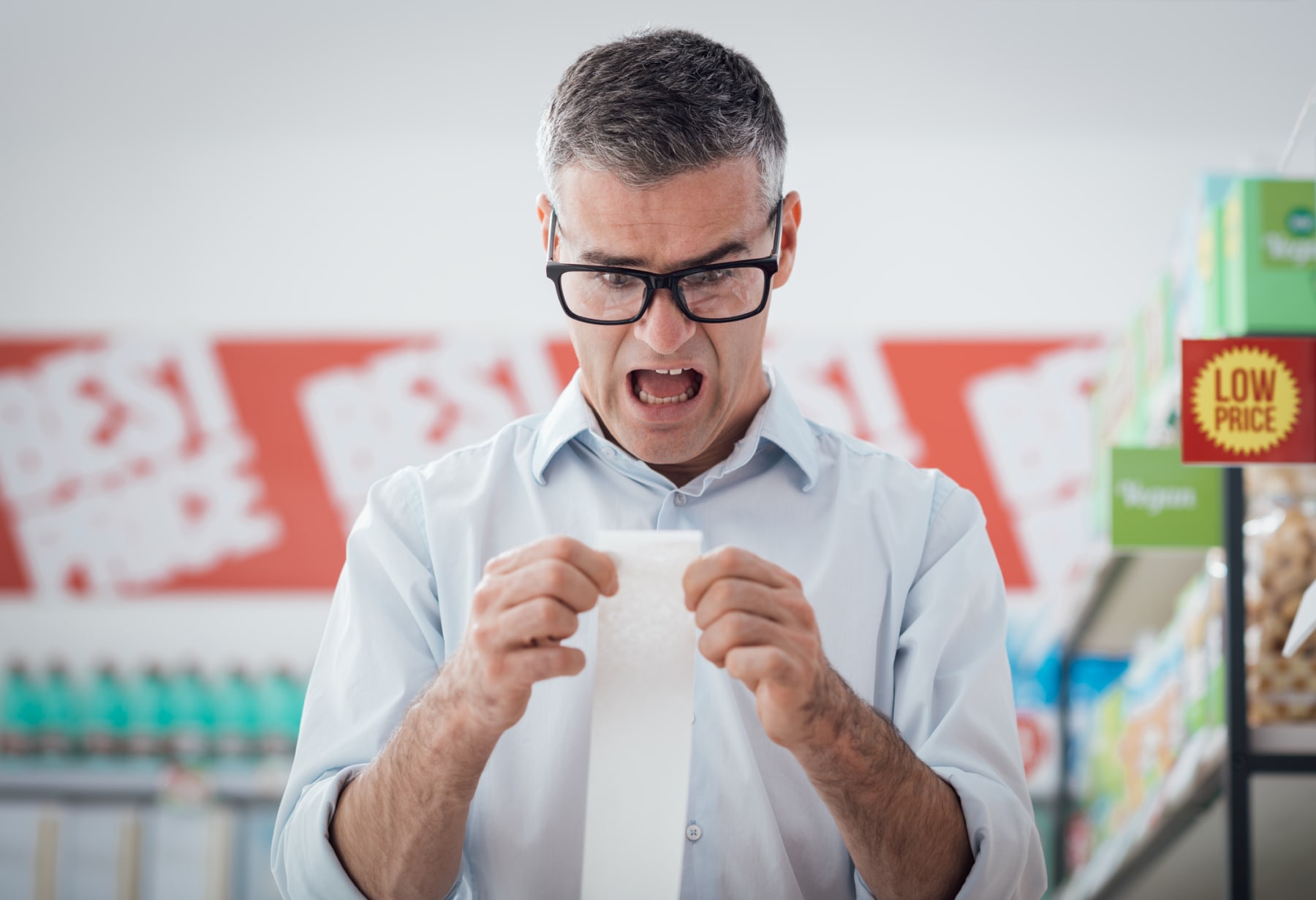 Consumers are well aware of the price increases of 2021. Due to supply chain disruptions, inflation reportedly hit a 39-year high in November. And unfortunately, there's no sign of prices falling anytime soon.
Some manufacturers have theorized supply chain issues will carry on into 2022, if not longer. That means consumers can count on paying more for almost everything for the foreseeable future. Check out our list below of specific categories you can expect to spend more on, and get tips on how to stay within your budget. Then improve your mood by reading our guide to what will be cheaper in 2022.
16 Things That Will Get a Price Increase in 2022
Books
If you follow authors on social media or subscribe to their newsletters, then you've probably heard about the book shortage going on. Authors have been warning readers that they need to preorder books when they can or buy them when they see them, as the publishing industry is being hit with issues. The culprit is supply chain disruptions, much like it is with other industries, but more specifically, publishing is being hampered by shipping delays, printer backups, and worker shortages.
All of this is leading to a lack of physical books to meet the demand, which means prices are higher than readers are used to seeing. And they'll probably remain higher until the supply is able to catch up.
How to save: As much as it may pain readers who prefer the smell of printed books, this may be the year to embrace the eBook. Free reading options are available online, and it's worth getting a library card for your local branch, as well. Many libraries have eBooks and audiobooks for patrons to check out, so you don't even have to go to your local library if you don't want to. You may also want to look into services such as Kindle Unlimited, which provides access to eBooks, audiobooks, and magazines for a monthly fee.
Clothing
Prices have already risen on different kinds of clothing, including loungewear and other everyday items. A recent RD.com article reports that clothing prices are up 4.2% over last August, and individual categories have seen even steeper climbs. It's partly due to the rise in demand for categories like athleisure, but other factors include the cost of cotton being up. What's more, in 2022 fashion companies are expected to raise retail prices by an average of 3.2%, according to the Business of Fashion-McKinsey State of Fashion 2022 Survey.
Clothing prices are expected to rise by 3.2% on average in 2022.
How to save: Shop strategically to fill your closet. Watch for sales around big holidays, such as Presidents' Day, Memorial Day, Independence Day, and Labor Day; try to shop out of season, as well. For instance, winter clothing should be at its cheapest when retailers start to make room on the shelves for spring apparel. Pretty much every season follows this trend, so rather than grabbing items as soon as they hit shelves, wait until the end of the season to see better savings.
Heating Costs
When it comes to heating, the U.S. Energy Information Administration has reported that this winter, most consumers can expect costs to jump as much as 54% compared to last winter. The EIA is forecasting that all regions of the U.S. and all heating fuels will be affected, including natural gas and propane. Also note that the National Oceanic and Atmospheric Administration is predicting a slightly colder winter this year; the EIA is expecting the colder temps to increase the country's energy consumption for heating.
SEE ALSO: 6 Things That Will Be Cheaper in 2022
How to save: Are you living in an area that experiences actual winter weather? Then consider utilizing natural heating. If you have windows that catch the sunlight in the afternoon especially, you may be able to open the curtains to let in the sunlight, which will help warm up your home. Additionally, consider using blackout curtains, and once the rooms have warmed up sufficiently, close the curtains to help keep the warmth in.
Homes
There was a huge demand for housing in 2020 and early 2021, with many sellers able to ask for nearly any price they wanted, depending on the area. New subdivisions also sprang up in many metro areas, but a lumber shortage hit the market hard. Home-price increases are happening again, though it's less about demand and more about the costs of supplies at this point. While lumber's price may be returning to normal levels, the housing market is still being affected. It'll take a while for things to level out entirely.
How to save: Shop around for the best rates on your mortgage, and if you're a first-time buyer, take advantage of any programs that help this type of homebuyer. Don't be in a hurry to purchase a new home either. If you can afford to wait, it's good to start looking, but don't rush to actually make a purchase.
Groceries
The recent rise in food prices is affecting consumer grocery bills on a regular basis. Not every type of food is experiencing the same level of increase, though. For instance, meats have been seeing bigger price jumps than categories like fresh produce. The cost of products like convenience foods could go higher, too.
Want to save on food? Shop the weekly sales at grocery and big box stores like Target, and take advantage of coupons.
How to save: Shop the weekly sales, as grocery stores and even big box stores like Target have these, and offer a wide variety of discounts on ready-made foods, pantry staples, meats, and produce. Take advantage of coupons, too. A lot of stores now use digital coupons, so you don't even have to worry about clipping coupons from the circulars and carrying them with you.
Snacks
Snacks are another category where you'll see food price increases in 2022. During the beginning of the pandemic, big manufacturing companies cut production of various items. Often factories have to shut lines down in order to swap production of one item to another, and that takes time. They were already dealing with interruptions due to pandemic shutdowns, so it just wasn't worth the cost in many cases. And now, even with pared-down selections, we can expect prices to go higher. The CEO of Mondelez recently announced a 7% increase on products like Oreo cookies, Ritz crackers, and Sour Patch Kids candy, according to CNBC.
How to save: Watch for sales on your favorite snacks, and stock up when you can. Additionally, be careful to note changes in packaging and pricing, as "shrinkflation" is also a problem. This happens when manufacturers shrink product packages but keep the price the same (or even raise it!). Many consumers don't notice that they're getting less for their dollar when this happens.
Dining Out
With food costs rising in general and supply chain disruptions affecting items on menus, it's no surprise that dining out will likely be more expensive in 2022. Overall, restaurant prices are up 4.7% compared to last year, but eateries of all kinds are having trouble preparing certain items on the menu because of supply issues. As RD.com reports, Starbucks has had problems sourcing supplies like flavored syrups and even tea bags.
SEE ALSO: The 168 Best Birthday Freebies: Celebrate With Free Stuff!
How to save: Take advantage of dining deals, as many restaurants may be offering specials for delivery or dining in. Sign up for newsletters, as well, and consider eating from the lunch menu rather than going out for dinner.
Video Game Consoles
A global supply disruption for microchips is still occurring, and it's affecting all kinds of electronics. The latest big-name video game consoles — namely, the PlayStation 5 and Xbox Series S/X — came out in the fourth quarter of 2020, but keeping them in stock has been a huge challenge. Because of the massive demand for these machines, there's been no incentive to offer lower prices, even if manufacturers could do so. At this point, the best deal you can hope for is to pay list price when the consoles are finally restocked.
How to save: Be patient and don't buy from third-party sellers online. If you're able to snag a restock without any strings attached, you should jump on it; relying on third-party sellers will likely mean you have to deal with higher prices because of price gouging.
Video Games
Game creators like Microsoft and Sony have reportedly claimed that because game designs are more intricate now, expenses are greater and the games warrant higher costs. We've seen the regular editions of video games routinely start around $50-$60, but those base prices are now climbing even higher, with some titles starting at $70. Obviously, if you opt for special or deluxe editions, you can expect to pay even more.
How to save: Keep an eye out for "buy two, get one" promotions and other sales at stores like Target. Another retailer to watch is GameStop, as it sometimes offers "buy more, get more" deals on used titles. Aside from that, consider buying digital when you can. You'll not only get the game faster, but you may also save on the price — at least sometimes.
Furniture
For some categories, the supply chain issues have been more about shipping than actual supplies. Costs for shipping from overseas have increased, with some retailers paying more to charter their own ships in order to get items sooner. Unfortunately, that means the higher prices are getting passed to consumers. Items like furniture are bulky and "more vulnerable to these price increases," which could be 10% or even more in 2022, as noted by Insider. Part of the problem is that these bulky items take up more space in shipping containers, but they also have smaller margins for absorbing rising costs.
How to save: Try to shop locally for goods made in the U.S. These are less likely to experience the same impacts as items that have to be shipped from overseas. Can't shop for what you want locally? If you can shop for in-stock items from stores here in the U.S., you can still likely save at least a little, as you'll be able to lock in a lower cost right now, even if prices increase later.
Medical Care
Medical supplies have been getting more expensive, due to raw materials like metal and plastic increasing in price, not to mention the microchip shortages. Hospitals are dealing with the higher costs of those items, plus insurers aren't always willing to pay those increased prices. Personal care products are being affected, as well. Items like diapers, incontinence products, feminine hygiene items, and even toilet paper are seeing price increases as manufacturers try to offset supply chain issues that are leading to more-expensive production.
Supply chain issues are affecting products like diapers, feminine hygiene items, and toilet paper.
How to save: Pay attention to any medical bills you may receive, and call your insurance company with any questions you may have. Don't be afraid to try to work out a payment plan or ask them to cover the increased cost of something. But remember to be polite — you'll have better luck negotiating if you're patient and kind to people you're dealing with.
Cars
Vehicles are another type of item that's been heavily affected by the microchip shortage. As most modern cars contain microchips, the lack of them means production is slowing. The issue has even extended to ambulances, with Ford cutting production at four of its plants early in 2021 because of the shortage.
How to save: Try to shop older models if you want to save more. This doesn't mean you have to rely on vehicles that are significantly older, but see what's in stock at the dealerships, and try to find a model you like from 2019, 2020, or 2021. Also shop at the end of the month or on a Monday evening. This is traditionally when salespeople are motivated to negotiate and have the time to sit down with you versus trying to rush a sale.
Rental Cars
Early during the pandemic, when the world was shutting down and no one was traveling, rental car companies had to sell off parts of their fleets in order to make money. Now the supply is down, but demand is rising as the world is opening back up and consumers are beginning to travel again. In fact, the average cost to rent a car was 73.5% higher in July 2021 compared to July 2020, RD.com reports.
SEE ALSO: Should You Use Carvana Prices to Negotiate at a Dealership?
How to save: Look for alternative travel methods. If you can reasonably fly or travel by train, consider doing one of those. If driving is the only option, at least try to split the cost of the car rental with someone else who will be traveling with you. You can also consider using companies like Turo, which is essentially Airbnb for cars.
Computers
Microchips strike again! Of course computers rely heavily on microchips, and because of the shortage, we're seeing supply issues with these machines. With people still continuing to work from home, and some even moving to a more permanent remote-work setup, computers are in high demand again.
The downside is that supply isn't there to meet said demand. Factories had to shut down initially during the beginning of the pandemic, but these facilities have had to temporarily close due to other issues, too. For instance, a Japanese microchip plant sustained damage from a fire, a factory in Texas was forced to close during a brutal winter storm in February 2021, and in Taiwan severe drought affected chipmaking. (The process requires water.)
How to save: Shop big holiday sales, such as those around Presidents' Day, Memorial Day, Independence Day, and Labor Day. Additionally, look to older generations, as even those that are one or two years behind may be easier to find — and at cheaper prices — than the newest units.
Electronics
Beyond computers, electronics of all types have been affected by the microchip shortage. New phones or TVs, as well as cameras, video doorbells, small kitchen appliances, electric toothbrushes, and more all use microchips in their production. With the global shortage, that means all of these items are part of the supply chain problem.
How to save: Much like with computers, your best bet may be to shop older generations of these items. These are likely to have already been manufactured, especially if they've been replaced by a newer model, so you may be able to find them easier and for less than the latest and greatest devices.
Dollar Store Items
Consumers who are familiar with dollar stores are aware that most of the time, products there cost only $1 each. But now, dollar stores are raising prices above a buck! Dollar Tree is bumping up its prices now by 25%, which means most items will actually be $1.25 each. As for the why, it's basically due to Dollar Tree being a low-cost retailer and trying to keep prices low in a period when inflation is rising to record highs.
How to save: Unfortunately, there's not really any way to save at dollar stores that are having to raise prices. Even though you may be paying $1.25 for something you paid $1 for a few months ago, that's likely still a good price. Aside from shopping around, there's not much you can do to try to pay less than what you'll pay at a dollar store.
Need some retail therapy after all that? Check out the best deals you can get and save on now!
---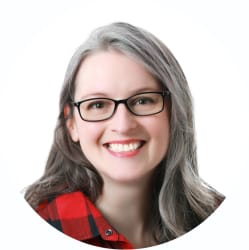 Senior Staff Writer/Consumer Analyst
Julie's work has been featured on CNBC, GoBankingRates, Kiplinger, Marketwatch, Money, The New York Times, Real Simple, US News, WaPo, WSJ, Yahoo!, and more. She's extolled the virtues of DealNews in interviews with Cheddar TV, GMA, various podcasts, and affiliates across the United States, plus one in Canada.
DealNews may be compensated by companies mentioned in this article. Please note that, although prices sometimes fluctuate or expire unexpectedly, all products and deals mentioned in this feature were available at the lowest total price we could find at the time of publication (unless otherwise specified).