10 Off-Grid Camping Essentials to Bring on Your Next Trip
From all-weather tents to solar chargers, these items are handy to have when you hit the trail!
Summer may be winding down, but camping season is just getting started for many outdoor enthusiasts. There are a number of ways to camp to suit all kinds of personalities, from old-school tent camping at a campsite, to full-on "glamping," and everything in between. With society so connected now, some consumers are starting to lean toward primitive or off-grid camping.
Off-grid camping comes with its own challenges, though, and certainly isn't for everyone. Before you get ready to hit the hiking trail to get away from it all, check out our list of the best off-grid camping essentials.
What Is Off-Grid Camping?
Off-grid camping (or off-the-grid camping) is exactly what it sounds like: camping while staying off the electrical grid. Some campers feel that they're still off the grid if they use a generator for powering devices, and while that's true to an extent, purists lean toward truly "roughing it."
Because of this, you might also hear off-grid camping referred to as "primitive camping." Folks who camp this way like to sleep in a tent or under the stars, in a sleeping bag, and maybe even do campfire cooking the old-fashioned way.
Where to Shop for Off-Grid Camping Essentials
If you're wondering where to shop for off-grid camping supplies, you may think your only option is a retailer like REI. And while you can expect outdoors stores to have a bigger selection and associates who are familiar with camping items, there are other places to shop. Check out stores like Target, and you may just be surprised at what you can find, including products like tents, water purifiers, and lights.
The 10 Best Off-Grid Camping Essentials
1. Good-Quality Tent
Even if you intend to sleep out under the stars, having a tent as part of your gear is a good precaution to take, should inclement weather arise. If you'll be camping in moderate weather, you can likely get away with having a 2-season tent, but if you're going to be in harsher temperatures, a 3- or 4-season tent might be best. A 4-season tent can also be useful if you intend to spend time outdoors all year round.
SEE ALSO: 6 Reasons Why You Need a Portable Power Generator
Tents can house different numbers of people, too. From ones that fit one or two people, to models that fit more than eight, there's probably a tent to house your whole group. Or at least you can cut down on the number of tents you have to tote on your hike. Be warned, though, that sometimes product listings for tents are generous with how many people they say they can sleep. If possible, check out the ones you're considering in person, so you can better judge their real-world size.
Don't think you need a tent? If you really want to rough it, try grabbing a shelter or even a tarp. You can erect these, should rain arise, and they can keep you dry. But they won't offer much protection beyond that.
2. Sleeping Bag
Whether you're planning to use a tent, tarp, or neither, you'll definitely want to get a sleeping bag. This isn't the time to rely on your Teenage Mutant Ninja Turtles sleeping bag that you've had since you were a kid either. You'll want to buy one for adults, and you'll want to make sure it checks all your boxes.
Make sure your sleeping bag's temperature rating is appropriate for the climate in which you'll be camping.
Is the sleeping bag temperature appropriate, for example? When you check out the specs, you should see a temperature rating; for instance, you might see one that says the sleeping bag is rated for 20 degrees Fahrenheit. What that means will depend on whether you're looking at a men's or women's sleeping bag. According to REI, bags for women use the temperature as a "comfort rating," and it indicates the temperature at which a cold sleeper might feel comfortable.
However, if you're looking at a men's sleeping bag, the temperatures there are known as the "lower limit rating," which is always lower than the comfort rating, REI states. The lower limit rating indicates the temperature at which a warm sleeper might still feel comfortable. So that 20 degrees Fahrenheit on a men's bag likely won't be enough for a cold sleeper.
In addition to seeing if the sleeping bag is temperature appropriate, you'll want to make sure it's comfortable. If you think you need more support, you may want to consider an extra comfort pad or even an air mattress, which some might consider an off-grid camping essential in itself. But if you go the mattress route, make sure you have a way to blow it up!
3. Light Source
You'll need a source of light, no matter what season you're camping in. Many outdoor enthusiasts recommend a headlamp, as it makes it easy to do work around the site without having to hold a flashlight. This is especially useful if you're setting up camp in low light.
SEE ALSO: These 8 Items Tend to Sell Out: Here's What to Buy During a Supply Shortage
You may not want to stop with a headlamp, though. If you think you'll need more light, it's worth looking into a solar-powered lantern. It'll be able to charge up during the day, and then you can use it at night in the tent if you're reading, playing cards, or just chatting with your tent partners.
4. Water Purifier
Water is heavy, and consequently, can add a lot of weight to your hiking pack. Any outdoor guide that provides a checklist on what to carry when hiking or off-grid camping will likely warn that this is the case, and have ideas on how to get around it. Many suggest carrying a water purifier with you, as well as a water bottle, so that you can save water when you find it. The latter is especially important if you won't be camping near a water source. You may also want to keep an eye out for something like this gravity water purifier if you're stocking up for your stay.
5. Multitool
When you're out on the trail, you'll want to be prepared for anything that could happen. And part of that means having the right tools on hand, as they'll make the experience easier. Obviously, you're not lugging an entire toolkit on your trip — nope, because that's where a multitool comes in. Shopping for these Swiss Army knife-esque accessories can get overwhelming, though, so here are a few things to look for.
Look for a lightweight multitool that's around 10 ounces or so, and made with durable materials.
Multitools should:
Have at least five functions, but can have up to 20
Be lightweight
Be durable
If you're looking at the functions of a multitool, make sure that you can get some use out of most — if not all — of the ones that are touted. You may even want to make a list ahead of time of functions your ideal multitool would have, as that can help narrow options down when you start shopping. Additionally, look for a lightweight tool of around 10 ounces or so, and durable materials — you don't want to have to replace your tool too soon.
6. First-Aid Kit
Preparedness includes being able to handle minor injuries and irritants while you're enjoying the great outdoors. That's why you'll need an appropriate first-aid kit to carry with you. Ones designed for hiking and camping tend to come in waterproof bags, and many will also specify whether they're for activities like a day hike, multiday trip, or weekend excursion. Some are even branded as being for mountain adventures, and are likely designed to handle more intensive hikes than just a day hike.
Be sure to take stock of what's in your kit, as well as their expiration dates, so you can keep the kit up to date. Consider adding items that might not be included but can come in handy or make a hike more comfortable, such as blister dressings.
7. Fire Starter
Not all of us can make a fire without lighter fluid and matches. Unless you know for sure that you can construct a campfire the survivalist way, you may want provisions to help. Camping stores offer different kinds of fire starters, so you don't have to worry about finding kindling and can get a fire going much easier. Additionally, consider grabbing a container of stormproof matches, as they're waterproof and can even be struck in "harsh" conditions.
One other thing to note: be sure to know about any fire warnings in your area before starting a campfire on your trip. And make sure to treat your campfire with respect — follow regulations on how to put it out, and make sure it's out completely.
8. Solar Shower
Some primitive campers stick to moist wipes for bathing on their trips, but that's not for everyone. Using a solar-heated shower instead isn't luxurious enough to be considered "glamping," but it can help make your trip more enjoyable. Basically, these showers are just sturdy bags that you fill with water and hang from a tree near your campsite. The materials are usually designed to absorb heat, so that when you do decide to shower, you're not freezing cold.
SEE ALSO: Where to Buy a Generator if You Want Power on Demand
Keep in mind that in order to conserve hot water, you may have to stick with a "Navy shower" — that is, get wet, turn the water off, soap up, and then rinse. Of course, you can always keep a couple of these showers on hand, too, if you don't want to risk running out.
9. Portable Generator
Sure, you can use your camping trip to literally get away from it all, but most of us like having the ability to at least call for help, if need be. Carry a small portable generator or power station — another off-grid camping essential — and you'll be able to keep devices like your phone charged in case of an emergency. And if you like listening to the radio while you're out in the wild, this is a good way to do so, as well, without having to pack numerous batteries to power it.
10. Solar Charger
Don't want to carry a generator? Or maybe you just don't see the need for that much power. Either way, a solar charger can help you get around that. These usually feature a small solar panel and can easily charge most smartphones, so you'll have some juice if you need to make a call in an emergency.
3 Nice-to-Have Items for Off-Grid Camping
These products aren't exactly essentials in the truest sense of the term, but they're nice to have out on the trail and may make your off-grid camping trip less stressful.
Solar-Powered Speaker
Whether you like listening to podcasts or have a camping playlist on Spotify, having a solar-powered speaker as part of your gear can make listening to your favorites much easier. You'll be able to entertain the whole campsite, and you won't have to worry about staying close to your phone in order to hear the latest episode of "This American Life" or Taylor Swift's re-recorded best hits.
Solar cookers can make it easier to cook a meal without having to worry about the weather.
Solar Cooker
Primitive campers may prefer to stick a cast-iron pan or old-fashioned percolator on the campfire for their meals and caffeine fixes, but not everyone is on board with that. Not to mention, cast iron is super heavy to have to haul on a hike. Solar cookers like this one can make it easier to cook a meal without having to worry about the weather. It's designed to be able to cook on a cloudy day, even in the coldest conditions, so if you aren't keen on roasting your food over an open flame, this is a good alternative.
Solar Cooler
Sure, you can carry nonperishable foods, but odds are you'll want a cold drink, especially if you're hiking and off-grid camping in the heat. Products like this solar-powered cooler reportedly keep things cold and dry, with no ice required. Stock this before you head out, and you can keep your chocolate bars at the right temp until it's time for s'mores.
Ready to shop? Check out the best camping and outdoor deals available now!
---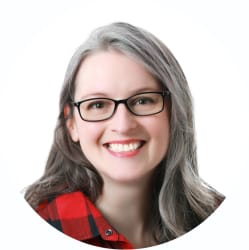 Senior Staff Writer/Consumer Analyst
Julie's work has been featured on CNBC, GoBankingRates, Kiplinger, Marketwatch, Money, The New York Times, Real Simple, US News, WaPo, WSJ, Yahoo!, and more. She's extolled the virtues of DealNews in interviews with Cheddar TV, GMA, various podcasts, and affiliates across the United States, plus one in Canada.
DealNews may be compensated by companies mentioned in this article. Please note that, although prices sometimes fluctuate or expire unexpectedly, all products and deals mentioned in this feature were available at the lowest total price we could find at the time of publication (unless otherwise specified).