How Do Sellers Get Their Amazon Marketplace Payments?
Amazon sellers are paid every two weeks, but third-party enterprises can speed up the process.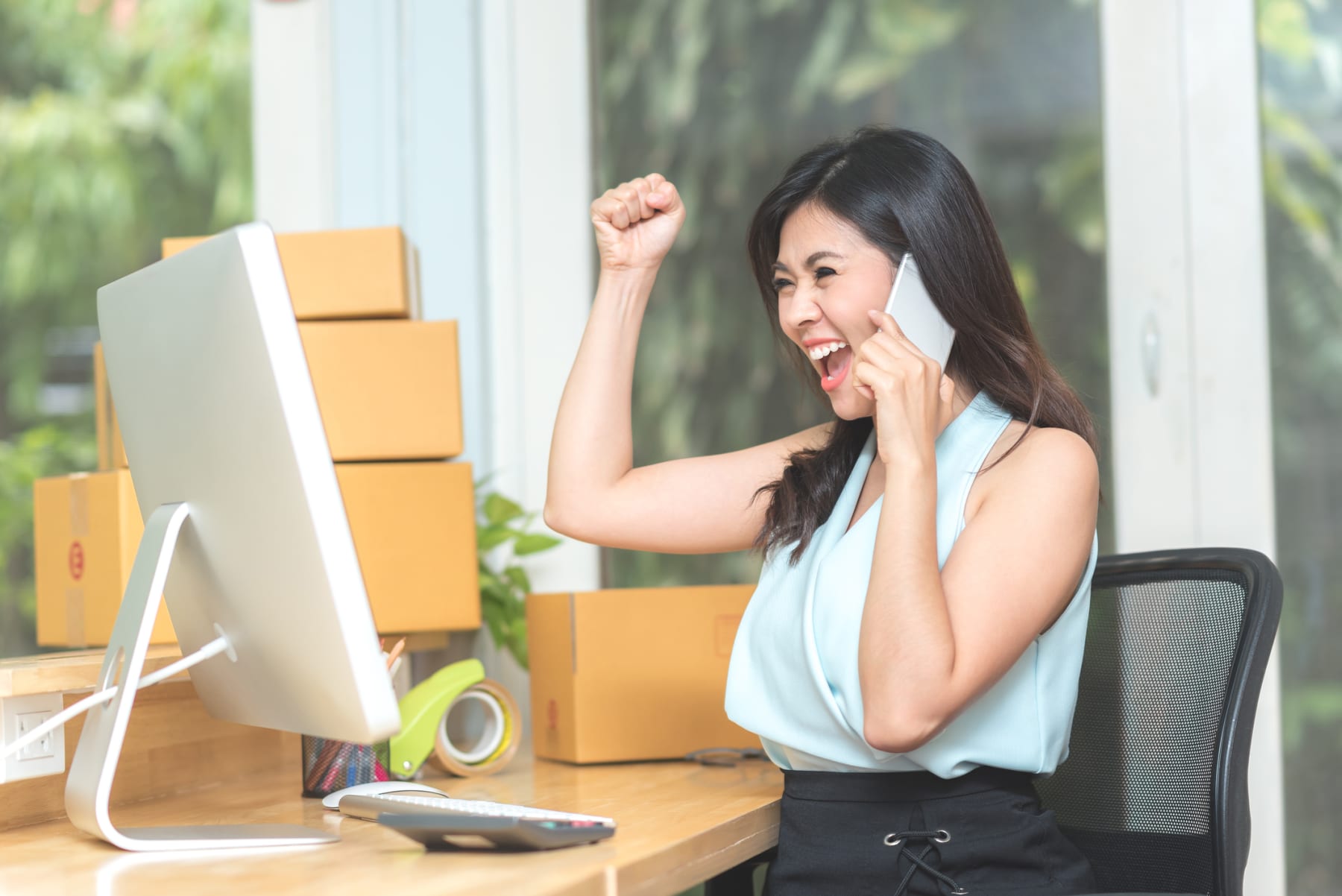 In the retail world, Amazon reigns. The e-commerce giant boasts more than 150 million monthly unique visitors just from the U.S. So if you're a seller on the Amazon Marketplace, you have a tremendous opportunity to expand even the tiniest of businesses. But ultimately, it's not just about selling items, but getting paid for those sales.
The big question for any would-be Marketplace seller is "How do I get paid?" Our guide to Amazon Marketplace payments can help you get answers.
No time to read? Check out this edition of the DealNews Seller's Guide!
How Does Amazon Pay Sellers?
Parker Eakin is an Amazon seller and the director of e-commerce at Christmas World/Village Lighting Company. He explains how the Amazon seller payment system works.
According to Eakin, Amazon Marketplace payments are automatically tracked and paid out every two weeks to the bank account you initially set up. Each sale in the 2-week pay period gets added to the payment balance, minus any associated fees that go to Amazon, such as commissions, he says.
Amazon seller payments are automatically tracked and paid out every two weeks.
Other Seller Central associate fees are also deducted from the Amazon seller payment period in which they occur. Such fees include the monthly fee for your Seller Central account (if on the Professional Selling Plan), inbound shipping fees, storage fees, and product refunds, according to Eakin.
"The only fees that sellers won't see deducted from this payment balance is for Amazon advertising," he says. "These advertising fees are deducted more frequently and are charged to the credit card on file in your Seller Central account." (According to Amazon, advertising fees can come out of your selling account balance, too.)
How Often Does Amazon Pay Sellers?
The Amazon seller payment schedule is a 2-week system. After a 2-week payment period ends, the deposit takes two to three days to reach your bank account, Eakin says. The deposit's arrival time depends on the bank you use. In some cases, you may have to wait up to five business days to receive your payment.
Is the Payment Process Different for FBA vs. FBM?
You may wonder if the payment process differs depending on the fulfillment method you use. In short, no. Fulfillment by Amazon, Fulfillment by Merchant, and Seller Fulfilled Prime all have the same process, with the exception of different fees being deducted based on which fulfillment method you choose, Eakin says.
SEE ALSO: Amazon Restricted Products: Are You Missing Out by Not Selling Them?
Amazon Marketplace Payments Can Get Complicated
When it comes to money, nothing is ever simple. Drew Kalinski, founder of Amztut, an online resource for teaching people about selling online, digs into the weeds. "Amazon holds a portion of your payments for seven days after the product was received to cover charges for returns that might or might not take place," he says. "This is your unavailable balance, which won't be transferred until the seven days have passed."
What does that mean? If your payment date arrives before that 7-day "hold" period is over, you won't receive payment for those certain sales for another 14 days, Kalinski notes. "This could potentially leave you with a gap of 21 days before you receive your first payment for a sale from Amazon."
No time to read? Check out this edition of the DealNews Seller's Guide!
It's enough to make you shake your head. "Account for long periods without receiving money from Amazon when you are starting out," Kalinski says. "Once you start getting regular sales, the disbursements will be consistent every two weeks. Just make sure you have enough inventory in stock and money to cover these 2-week periods."
However, Amazon can help you get money sooner. "Amazon gives out loans if you need more cash in between pay periods," says Will Tjernlund, co-founder of Goat Consulting, an Amazon account management agency. (Note that loans through Amazon Lending are invitation-only.) Some sellers also have access to a "Request transfer" button, which lets them receive some of the money owed in between scheduled payments.
When dealing with Amazon, though, know your numbers and make sure you know you're making profit on every sale, which includes your return rate and the amount of money you're spending on advertising the product. If you're overspending on advertising or have a high rate of return, then your disbursements will be small or nonexistent, Kalinski warns.
How Can Non-Amazon Tools Help You Get Money?
Consider using tools from outside of Amazon when figuring out payments and fees. "The most important non-Amazon tool that sellers can have is something to break down their payment reports to separate out the fees into their different categories," Eakin says. "This allows the seller to accurately track profitability, to make sure that margins are staying consistent, and show you any areas that should be focused on for improving.
"There are several tools like this available, but the one I have found easiest to use is HelloProfit," Eakin adds.
Consider Third-Party Payment Solutions
If you want to get paid fast — say, every day or once a week — look into third-party solutions. One company that provides quicker payments to Amazon sellers is Payability. "Payability offers payments for your Amazon sales on a regular basis, which can improve your cash flow, making it easier to buy new inventory and expand your business," Kalinski says.
No time to read? Check out this edition of the DealNews Seller's Guide!
The company gives sellers access to a certain percentage of their daily sales the next day. Its standard offer is 80% of daily sales advanced the next day.
Payability has two financing programs: Instant Access and Instant Advance. Instant Access offers daily, next-day access to your marketplace sales on Amazon, or any marketplace that pays on terms. With Instant Advance, you get a lump sum of capital typically equal to 75% to 150% of one month worth of sales revenue. For example, if you sell $30,000 per month, Payability may offer $30,000 today, to be collected over approximately a 16- to 20-week period.
It also offers an up-to-2% cash back card (for anyone using Instant Access or Instant Advance), and the ability to get your Payability funds instantly on weekends and holidays.
Then there's Payoneer. "We supply working capital and multi-currency receiving accounts for Amazon sellers, which creates more flexibility and process improvements, allowing them to easily pay and get paid to scale their business globally," says Iain McNicoll. He's the vice president, regional head - Americas, SMB at Payoneer.
What Mistakes Should You Avoid?
Ensure your inbound products are properly labeled and packaged per Amazon's policies. Warns Eakin, "Not following these policies leads to Amazon employees having to rework the products for which they charge your account, but you typically won't be notified."
Be mindful of returns, too. If Amazon is handling your shipping and "breakage" is the reason for return, the seller could raise a claim with Amazon and recover some percentage of the selling price. But these claims need to be raised within five days of return, according to Gurpreet Singh, CEO of Browntape.com. Browntape helps sellers in India manage orders and inventory on multiple marketplaces.
"We've seen sellers set up a process of photographing all their returns and submitting for claims. This has helped their profitability," Singh says.
What Else Should You Know About Amazon Payments?
Tracking your fees and knowing what you should be paying for each product's sale will help you immensely. "Without this, you'll never know if you're selling a product that you're barely making any money on, or even worse, you won't know if Amazon made a mistake, such as mismeasuring the size of a product and overcharging you for storage and shipping fees," Eakin says.
What's most important? "The bottom line — when the order will be paid is less important with Amazon," Singh says. "The sellers need to shift their focus to how much they are getting paid and optimize for that."
---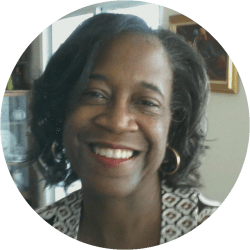 Contributing Writer
Sheryl Nance-Nash is a New York City-based freelance writer specializing in personal finance, small business, general business, and travel. Her work has appeared in The New York Times, Money, DailyFinance.com, Forbes.com, and many more.
DealNews may be compensated by companies mentioned in this article. Please note that, although prices sometimes fluctuate or expire unexpectedly, all products and deals mentioned in this feature were available at the lowest total price we could find at the time of publication (unless otherwise specified).