6 Ways Sellers Can Increase Their Amazon Back to School Sales
Be sure to optimize your listings, use high-res images, and think outside the box. And don't forget to check your competition!
Even though the school year has just let out for the summer in some places, it's time for Amazon sellers to start prepping for Back to School season. Last year, households spent an average of $789 on Back to School, with college students and their families spending even more at an average of $1,059, according to the National Retail Federation.
The coronavirus pandemic sent shoppers online last year, with online sales up by 44% in 2020, per estimates from Digital Commerce 360. And consumers are clearly comfortable with it, because that sales boost has continued into 2021, even as lockdowns have eased. In fact, the U.S. Census Bureau has online sales up 39% year over year for the first quarter.
That makes this year's Back to School season potentially very lucrative for Amazon Marketplace sellers — as long as you're ready for it. Read on to learn just how your business can prep for the upcoming school year and hold a successful Back to School sale.
No time to read? Check out this edition of the DealNews Seller's Guide!
6 Ways to Increase Amazon Back to School Sales
1. Get the Timing Right
Back to School is a relatively long sales season that runs from late July to early September. In the U.S., it usually wraps up around Labor Day, when kids are back in classrooms. Schools don't have set return dates nationwide, as classrooms across the country start the school year at different times; however, most students receive school supply lists by August at the latest. By then, early shoppers may have already been hunting for bargains, but those who wait until the last minute could be scrambling to get supplies right as the school year begins.
SEE ALSO: 8 Amazon Listing Optimization Tips You May Not Have Considered
Aside from school start times, you can also look to state sales tax holidays to guide your own sales plans. Seventeen states offer tax free events that line up with Back to School season, and they can range from two days to a full week. These allow parents pick up items in certain categories — such as clothing, computers, and school supplies — without paying sales tax on them.
The tax breaks are generally restricted to purchases under a certain amount, but these holidays are a very appealing time for shoppers to make big purchases. And it doesn't cost you anything to benefit from these sales! If you sell products in tax free categories to people in the appropriate state during one of these holidays, they won't pay taxes on the items automatically. Even though Amazon isn't a regional marketplace, you'll want to be sure your sales are ready to grab people's attention when they're shopping these tax free events.
So when should you start prepping your Back to School promotions? Probably as soon as your Amazon Prime Day sales wrap up. Additionally, you should plan for your promotions to run through early September.
2. Be Aware of Changes for 2021
A lot of learning went online in 2020, which changed the season's typical sales patterns. The year saw parents investing more heavily in home learning setups, including computers, desks, and other must-haves.
Back to School sales are more likely to resemble those from 2019 than 2020 this year, with an increased focus on items for in-person learning.
But most students are expected to return to in-person learning in 2021. In fact, nearly half of U.S. schools were open full time before the school year ended for the summer, and even more will fully reopen in the fall, as increased vaccination rates and lowered social distancing guidelines from the Centers for Disease Control and Prevention mean it's easier and safer to do so.
So Back to School sales are more likely to resemble those from 2019 than 2020 this year, with an increased focus on items needed for in-person learning. Expect backpacks and lunch bags to be in high demand, as well as furniture and decor for kitting out a college dorm room.
3. Gauge Which Products Will Be Back to School Bestsellers
The first thing to think about when you're prepping for Back to School is which products to sell. Fortunately, Back to School products are relatively predictable year to year, since the things kids need to head to the classroom every year are much the same. Here are some steps you'll want to take.
SEE ALSO: The 10 Best Items to Sell Online in August 2021
Review your sales metrics. Doing so will allow you to see what your top sellers were in previous Back to School seasons. Look for your bestselling ASINs, as well as products with high ratings and good reviews. These products have a higher chance of ranking well in search, so offering them at sale prices is more likely to result in high conversion rates.
Investigate the competition. If you don't have enough sales data to work with or just aren't sure which products are best for Back to School, you can also check out what other retailers are promoting. Target and Walmart both already have splashy Back to School pages that show off must-have products by category and age group. These mega-retailers know what sells, and examining what they're offering can help you come up with your own Back to School sales plan.
Don't limit yourself. The season's sales go beyond the typical school supplies, so don't limit yourself to listing paper, pencils, and Back to School clothes. With students coming and going every day, cleaning supplies will be a must-have for homes and classrooms — and with the coronavirus still fresh in the minds of parents and teachers, perhaps even more so in 2021. Students going off to college this semester will be shopping for just about everything they need to live away from home, including furniture, decor, and personal care products.
Remember that electronics are also a major part of Back to School sales. Last year, 37% of shoppers planned to buy laptops and 26% planned to buy digital accessories. In 2021, laptops, Chromebooks, and tablets will likely continue to be key parts of the Back to School shopping. Lower-cost basic systems are more common for elementary and middle school students, while high schoolers and college students will be looking for more powerful machines. Durability is a key feature for all age groups, while portability and battery life are must-haves in college laptops.
When picking items to promote with Back to School sales, be sure to think about who you're marketing to. If you sell electronics that don't quite fit Back to School needs, you probably don't want to highlight them for your event.
Consider bundling products. Once you've identified the best products to feature, consider creating bundles. For instance, if you're selling standard school supplies, perhaps you could package notebooks, pens, binders, and other basics. Such bundles give you a unique product offering and appeal to time-strapped parents because they won't have to pick out items individually.
If you're selling consumable items like printer paper or health and beauty products, consider offering them through Amazon's Subscribe & Save program to increase long-term sales. You can set up specific discounts and coupons for Subscribe & Save to further entice shoppers.
No time to read? Check out this edition of the DealNews Seller's Guide!
4. Be Sure Your Product Listings Look Their Best
Before you put anything on sale, you'll want to be sure your product listings are in tip-top shape. Even small improvements can have a big impact on your conversion rates, so after you've selected items for sale, you should review your product pages.
Optimize product titles. The title is the first thing shoppers see when they search for an item, so be sure your product titles highlight the major features with the right keywords to get click-throughs. For example, if you're selling a Bluetooth keyboard, you might list what devices it's compatible with, whether it's rechargeable, and other key selling points like portability or ergonomics. Additionally, you'll want to do a similar review of product features and descriptions to make sure you're properly highlighting your biggest selling points.
Use the best images. Check to make sure your products have high-resolution images, as well. Large pictures from multiple angles will show off your product and help shoppers feel confident it's what they want. You can have up to nine product images, so there's plenty of space to thoroughly show off your wares.
Join the Amazon Brand Registry. Finally, check to see if you're eligible for the Amazon Brand Registry. This lets you add A+ Content to your product listings, providing you with more control over your product pages.
5. Pay Close Attention to Stock Levels
There's nothing that spoils a sale more than items selling out completely. Ensure you have plenty of your products available, using previous sale amounts to estimate how much inventory you'll need. If you're using Fulfillment by Amazon, be sure your products are properly prepped, as even a small mistake can prevent them from being stocked. And send them well in advance of your promotions so they're stocked and ready to go beforehand. If you aren't using FBA, make sure you're staffed to handle promptly packing and shipping items, so they get to your customers as quickly as possible.
If you're using FBA, be sure your products are properly prepped, as even a small mistake can prevent them from being stocked.
However, you can't stop paying attention to your inventory once your sales begin. Keep watching stock to be sure you have available product, and be ready to restock any particularly hot items as needed. Back to School sales stretch out over several weeks — this is a marathon, not a sprint.
6. Invest in Back to School Advertising
Once you have your sales items picked and prepped, your stock levels set, and your product pages optimized, you need to inform shoppers about your sales with a smart advertising campaign. If you're not advertising at all, it's a good time to start — and if you are advertising, it's a good time to boost your ad spend. The more visible your products are, the more likely you'll be to get sales.
There are many places to advertise, but Amazon offers one particular option that's especially lucrative to its sellers: cost-per-click sponsored product placement. It'll result in your items being displayed prominently in searches, listed above the competition for high visibility. If you've put in the work to set up a great Back to School sale, these can result in a very good return on ad spend. If you already have sponsored products, it's a good time to review your budget to ensure your ads stay visible throughout Back to School season.
SEE ALSO: Why a CPC Campaign Is a Good Way to Manage Your Marketing Budget
When you're advertising, you shouldn't run general ads; instead, your ads should specifically target Back to School shoppers. Make sure to include specific wording or images to show shoppers that your products are particularly fit for Back to School season. When you're crafting these ads, think about the audience for your products. Are you selling to teachers or parents? College students or elementary students? Tailoring your ads specifically for your audience can help increase conversion rates and result in more sales.
No matter what you're selling, there's a good chance you have products that are appropriate for Back to School sales. So spend some time this summer reviewing your products, setting up appealing discounts, and advertising for Back to School to bring in summer profits.
---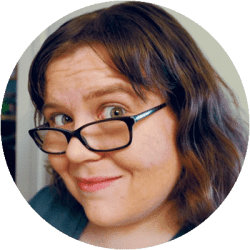 Contributing Writer
Originally working in IT, Elizabeth now writes on tech, gaming, and general consumer issues. Her articles have appeared in USA Today, Time, AOL, PriceGrabber, and more. She has been one of DealNews' most regular contributors since 2013, researching everything from vacuums to renters insurance to help consumers.
DealNews may be compensated by companies mentioned in this article. Please note that, although prices sometimes fluctuate or expire unexpectedly, all products and deals mentioned in this feature were available at the lowest total price we could find at the time of publication (unless otherwise specified).