Health, household, and home improvement products should be popular this month. And don't forget about Back to School season!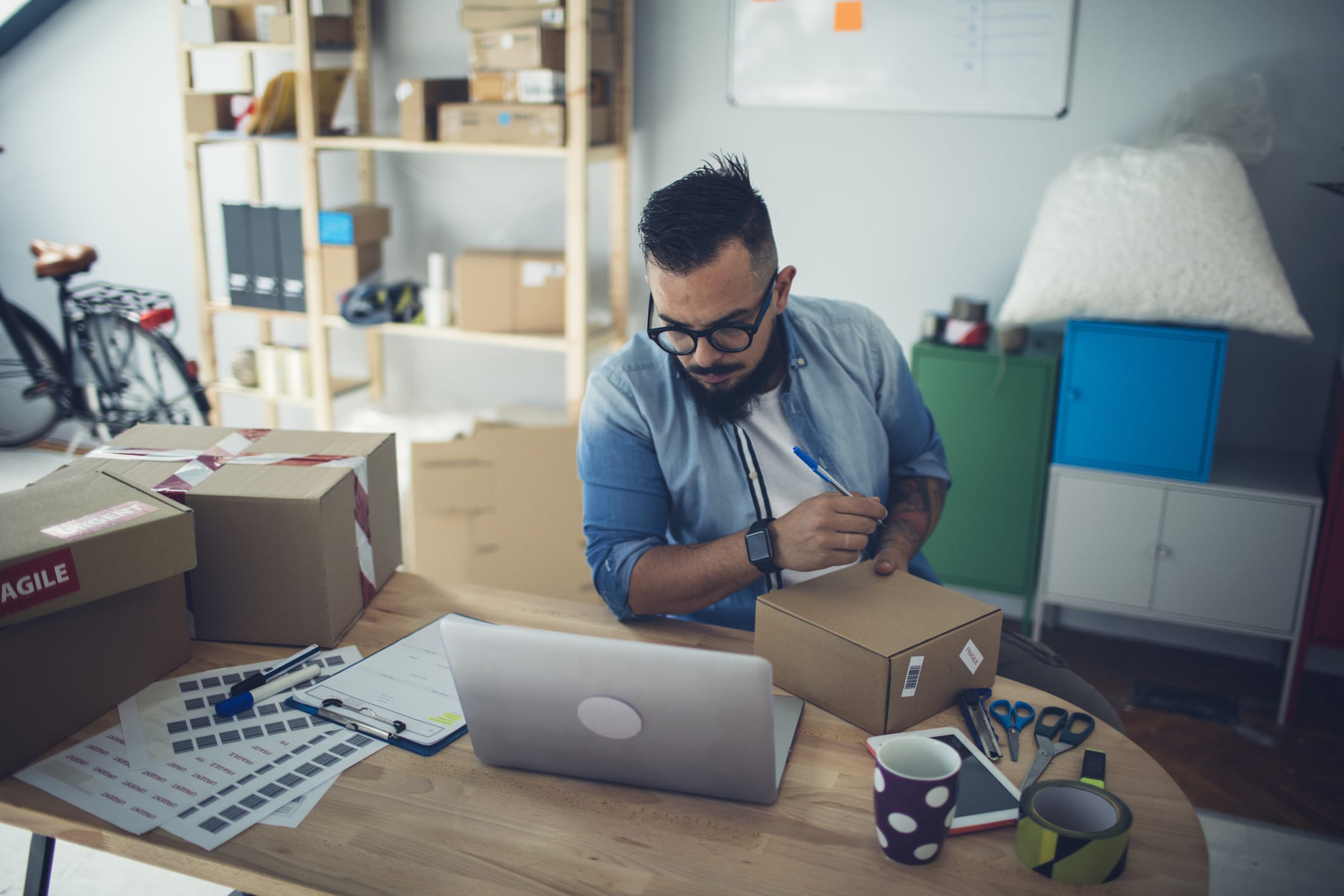 August brings Back to School season, the start of Labor Day sales, and the last days of summer. But what does all of that mean for Marketplace sellers?
We examined DealNews shopping trends and learned which items resonated most with our readers last August, so you'll know what to sell in August 2021. We also go over the most popular products with readers in August 2019, the sales opportunities to take advantage of, and the items you might want to list during another month instead.
No time to read? Check out this edition of the DealNews Seller's Guide!
The 10 Best Items to Sell Online in August 2021
Health and Household Items
Health and household items were the most popular product category with DealNews readers last August, and we expect it to be No. 1 this year, as well. In August 2020, trending household items included toilet bowl cleaners, scented oil plug-in kits, and plastic scrubbing pads.
As for health-related products, our readers gravitated toward 500-milliliter containers of mouthwash, nighttime vaporizing rub, and disposable pill pouches. Those pill packs also made our list of the best items to sell online in July!
SEE ALSO: 8 Amazon Listing Optimization Tips You May Not Have Considered
Noncontact infrared thermometers were popular last August, too, but the coronavirus pandemic likely strengthened their appeal. If you've been to a doctor's office, the dentist, or even to certain restaurants in the past year, you've probably had your temperature taken with one of these items. COVID-19 restrictions are now loosening throughout the U.S., though, so we expect these thermometers to be less popular in August 2021.
Home Improvement Products
Home improvement supplies frequently make our "what to sell" lists because of their appeal with readers, and we believe that streak will continue this month. In August 2020, items that resonated included repair kits for pesky running toilets, rolls of multi-surface painter's tape, and downspout extensions. Products for the garage were also popular, including LED garage lights and garage storage hooks.
Personal Care Products
Skincare and grooming products are safe bets for sellers, as people go through these items on a regular basis. But which personal care products should you be selling in August?
In 2020, items that trended with DealNews readers included cocoa butter and vitamin E bar soap, deodorant bar soap — also popular in both June and July 2020 — rosemary lavender deodorant, razor holders and razor blades, and haircutting kits. The popularity of that last item may have stemmed from the need for at-home haircuts last year, so it may not hold the same appeal in 2021.
Products for the Home
The home category continually shows up on our lists of the best items to sell online, but the products that DealNews readers gravitate toward can change from month to month. Among the popular home items last August were touchless soap dispensers, weighted blankets, remote shower cradles, and electronic keypad deadbolts.
Tools
You could have luck selling all types of tools this August, if last year is any indication. In August 2020, items that trended with DealNews readers included 14-piece twist drill bit sets, tools for shutting off gas in case of an earthquake, safety glasses with a wraparound frame, and 1-1/2" clamps. The latter two items were popular during multiple other months, as well.
Products that appeared to resonate more with readers last August included home audio products, computer and tablet accessories, and kitchen items.
The popular tools didn't end there, either. Readers also gravitated toward DeWalt tools and refurbished Worx tools, 15-piece accessory tool kits, hand tools like pliers and pocket knives, and garden and outdoor power tools.
No time to read? Check out this edition of the DealNews Seller's Guide!
Lawn and Garden Products
Speaking of the garden, products for this outdoor space might also be good to sell in August. Hoses, especially, seemed to appeal to DealNews readers in August 2020. Among the popular hose options were 100-foot expandable garden hose sets, and expandable hoses with a 10-function spray nozzle.
Other trending items included bamboo plant stakes, liquid soil looseners, and 7-piece modular patio furniture sets.
Home Audio Products
If you're wondering what to sell in August 2021, know that headphones and speakers are both worth considering. Our readers gravitated toward wired, on-ear headphones last August, along with wireless Bluetooth earbuds, portable Bluetooth speakers, and even sleep headphones. They also went for Bose products and refurbished Apple AirPods Pro.
Grocery Items
Shelf-stable grocery staples and snacks — say that five times fast! — may be good to sell in August, if you're up for listing food items. Among the popular items in August 2020 were 1-pound boxes of baking soda, 8-ounce tubs of cocoa, bottles of honey, steak bite snacks, and brownie bites.
Computer and Tablet Accessories
Computers and tablets are big purchases, but people often need smaller items that go along with these devices. And those present an opportunity for sellers.
SEE ALSO: 5 Reasons for Selling on the Walmart Marketplace — And 5 Reasons to Reconsider
Last August, our readers leaned toward computer and tablet accessories like stylus pens for Apple iPads, wireless mice, 1080p webcams with microphones, 256GB memory cards, and 32GB microSDHC cards with SD adapters.
Kitchen Items
Apparently, DealNews readers were stocking their kitchens in August 2020. And the items that resonated with them then could also be popular this summer. Consider selling 3-packs of cutting boards, compact can openers, 8" nonstick frying pans, 2.5-cup measuring cups, and even vegetable choppers.
No time to read? Check out this edition of the DealNews Seller's Guide!
How Did August 2019 and August 2020 Compare?
The pandemic made 2020 an atypical year, so we also looked at which products were popular with DealNews readers in August 2019. That way you can get a big-picture view of the best items to sell this August.
The following items trended with our readers in August 2019:
Household products like toilet paper, 20-packs of AAA batteries, glass cleaner, dishwasher cleaner tablets, lime and rust removers, brooms, and bathroom scrubber refills
Home improvement items like silicone sealant, super glue, smoke and carbon monoxide detectors, soap dispenser extension tube kits, and air and water filters
Groceries like meat snack sticks, vegetable juice, instant ramen noodles, wasabi and soy sauce-flavored almonds, and Starbucks Mocha Frappuccino drinks
Plant- and lawn-care products like Baby Groot (from the Guardians of the Galaxy movies) planters, grass seed, tree wraps, and backyard bug control spray
Automotive items like razor blade scrapers, tread depth gauges, valve tools, microfiber towels, parking mats, and wash mops with telescoping poles
Charging items like wireless earbuds with a portable charging case, 10,000mAh and 20,000mAh power banks, USB-C charging cables, and 7.5-watt wireless charging stands
Office and school supplies like 8-tab binder dividers, 12-packs of gel pens, reusable notebooks, scissors for kids, backpacks, and divider sticky notes
Tools like bit holders, cut-off wheels, screw extractor and bolt extractor sets, pocket screwdrivers, and refurbished cordless portable power cleaners
Home products like travel pillows, blankets that look like tortillas, and refurbished robot vacuum cleaners
Personal care items like whitening toothpaste, mouthwash, travel grooming sets, 2-in-1 shampoo and conditioner, and scalp massagers
Now that we know the popular items from both August 2020 and August 2019, how did those two months compare? Products that appeared to resonate more with readers last August included home audio products, computer and tablet accessories, and kitchen items. In August 2019, on the other hand, readers seemed to gravitate toward automotive items, office and school supplies, and charging products more.
The prospect of long-term virtual schooling may have influenced Back to School buying last year, but this year could mark a return to traditional Back to School purchases.
Household products were very popular during both months, as were home improvement supplies; the latter was the No. 2 most popular category during August 2019 and August 2020.
Remember Back to School and Labor Day Sales
August is the heart of Back to School season, but what will that look like for sellers this year? In August 2020, the National Retail Federation's Katherine Cullen told NPR that "families who last year might have been looking at calculators or maybe a new smartphone... are now looking at bigger dollar items like laptops, tablets, desktops." She added that "they're also buying things that you might not expect as much — desks, lamps, headphones — a lot of new items that weren't traditionally on the school shopping list."
The prospect of long-term virtual schooling may have influenced Back to School buying last year, but this year could mark a return to traditional Back to School purchases. Consider the school supplies that were popular with readers in August 2019, such as gel pens, scissors, and backpacks. As we look forward to a more "normal" school year in 2021, these types of items could trend once again.
Along with Back to School promotions, August brings the start of Labor Day sales. The holiday falls on September 6 in 2021, so you'll want to consider the discounts or coupons you might want to offer later this month or in early September. In 2019 and 2020, our readers leaned toward Labor Day sales offering items like computers, appliances, TVs, clothing, shoes, and home items.
What NOT to Sell in August 2021
Overwhelmed by all the items that could be good to list in August? Then take a deep breath and relax, knowing that you don't need to count the following items; they'll likely be more appealing to readers a few months down the road.
| Item | When to Sell | Why? |
| --- | --- | --- |
| Boxer Briefs | September | Maybe hold off another month before selling boxer briefs. Five-packs in M, L, and XL sizes were popular in September 2020. |
| Clothing Accessories | November | Accessories were big with our readers last November, and perhaps that trend will repeat this November, as well. Among the popular items were wallets, neck warmers, cotton athletic socks, and wool socks. |
| Kids' Toys | November and December | Unsurprisingly, DealNews readers gravitated toward kids' toys during the holiday season last year. You may have good luck with items like remote control dinosaurs, construction vehicle toy sets, train sets, and unicorn plush toys. |
---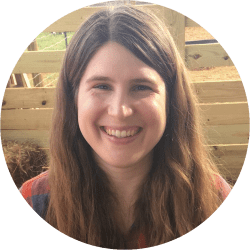 Blog Editor
Katie is an unabashed word nerd and detail hound with nearly a decade of editorial experience. Her work has appeared in publications such as Dogster Magazine, DOG FANCY, and Milwaukee Magazine. A graduate of Indiana University, she enjoys trivia, playing soccer, and cheering on the Hoosiers.
DealNews may be compensated by companies mentioned in this article. Please note that, although prices sometimes fluctuate or expire unexpectedly, all products and deals mentioned in this feature were available at the lowest total price we could find at the time of publication (unless otherwise specified).