What to Expect From Back to School Sales in 2021
Save up to 60% on kids' clothing, slash up to 65% off laptops, and get school supplies for less than a buck.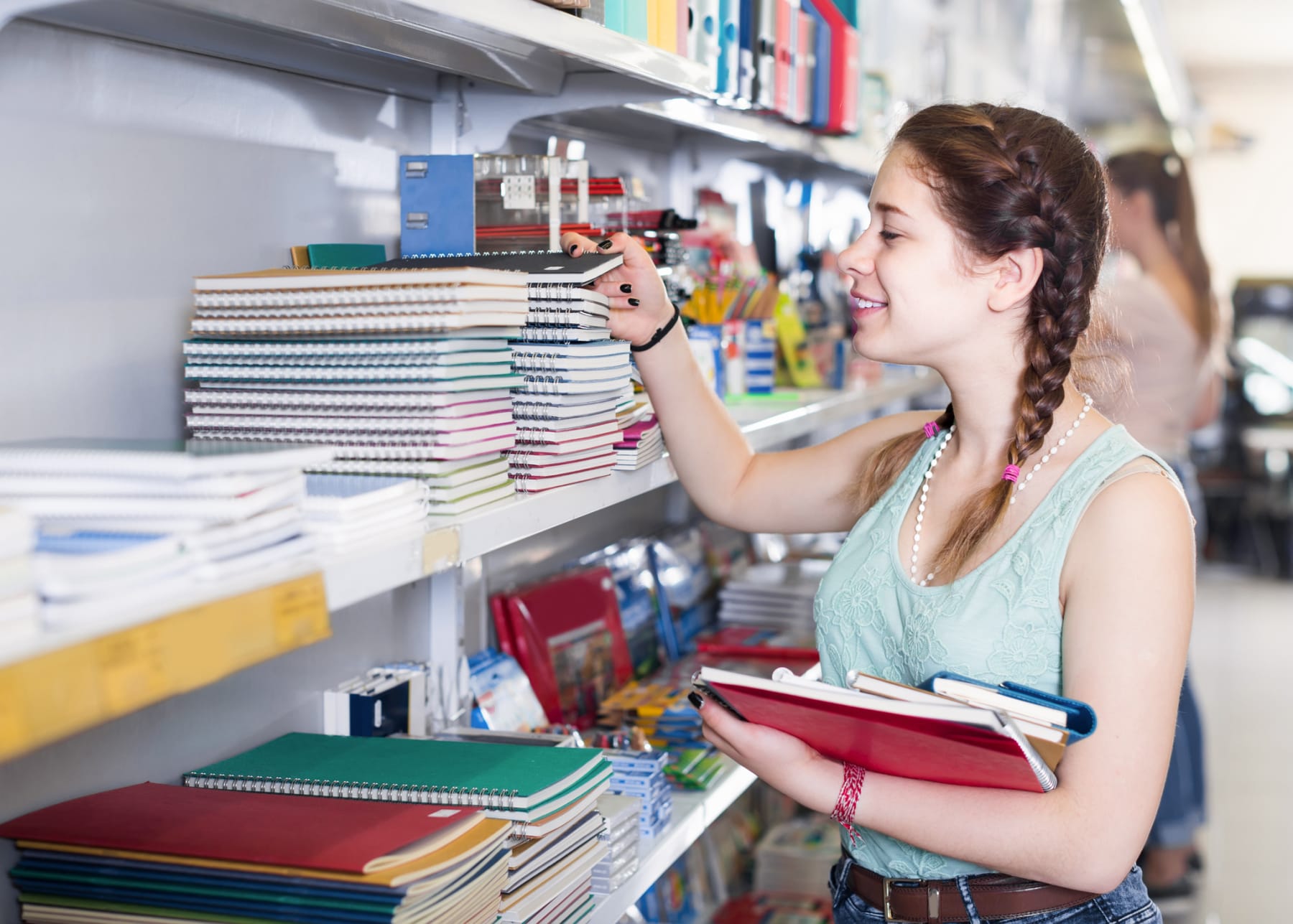 With life beginning to return to normal in many areas, parents are likely preparing to send their kids back to in-person school in the fall. While that could translate to fewer purchases geared toward virtual schooling setups, it likely means a return to shopping for more traditional school supplies.
But what are the best Back to School deals on clothing, notebooks, backpacks, and more? When are Back to School sales in session? And what kinds of discounts will we see? Keep reading to learn what to expect from Back to School sales in 2021, plus see the results from our Back to School survey!
When Do Back to School Sales Start?
We tend to see the first Back to School sales in June. In 2020, for instance, we saw Apple's Back to School sale show up on June 15. Sales really revved up in mid-to-late July, and then August was the peak time for Back to School discounts. A few sales hung on into September. You can expect a similar pattern for 2021.
What to Expect From Back to School Sales in 2021
Save Up to 60% on Kids' Clothing
Part of the Back to School shopping experience is often refreshing a wardrobe. Even if you're not buying a whole new closet full of clothes, most students still like to have at least one new outfit for the first day of school. Fortunately, clothing discounts are always a part of Back to School sales.
SEE ALSO: The 11 Best School Supplies to Buy at Target in 2021
Watch for stores like Target to have great deals on kids' clothing, with T-shirts for as little as $3 each. And look for the bull's-eye retailer to offer general discounts on kids' clothing, as well — last year it had a promotion to take $10 off $40 purchases of kids' and toddler clothing and accessories. And if you shop the right deals, $40 can go a long way. It's not just big box stores boasting discounts like this, though. Watch for outdoor stores like Columbia to offer an extra 20% off kids' items, and for Eddie Bauer to knock 50% off kids' clothing during its sale.
Keep an eye out for sales from stores like The Children's Place, as well. Last year, the retailer hosted a Back to School clothing sale where it cut 50% to 60% off sitewide.
Get Backpacks for Only $9
With kids heading Back to School in person this fall, there's a good chance they're going to need new backpacks. Fortunately, there'll be a variety of bags to choose from. Last year, we saw an adidas Sackpack for only $9 and a mini Star Wars–themed backpack for $10. But if you need a more traditional backpack, know that those should fall to lows of around $9 at stores like Lenovo. Amazon Basics bags, meanwhile, should cost as little as $13, and stylish backpacks at stores like Fossil could be only $20.
Watch for backpack discounts from Amazon, Kohl's, and Staples during Back to School sales.
Of course, backpacks will make up a sizable part of Back to School sales, as well. Watch for Amazon to knock up to 36% off a number of brands, like adidas, Champion, and PUMA; Kohl's to discount bags from brands like Nike by 50%; Staples to take 20% off select brands; and Finish Line to cut up to $20 off select backpacks and bags during their seasonal sales.
Grab Lunchboxes at 55% Off
While you're shopping for backpacks, don't forget lunch bags! Watch for character lunch containers to drop as low as $8 at stores like shopDisney, while big-name brands like Nike could be as little as $13 at retailers like Kohl's. Expect general sales, as well. Last year, Amazon knocked up to 55% off Bentgo lunchboxes.
While you're at it, pick up water bottles! Kids need to stay hydrated, and sending them to school with a reusable water bottle can help them stay on top of it. Watch for items like a Contigo Autoseal stainless steel bottle to be as cheap as $12 at retailers like Amazon.
Save Up to 65% on Laptops
Many parents purchased laptops for their kids last year, due to the need for remote learning, and as such, might not be in the market for one this year. However, we're still expecting plenty of Back to School laptop deals. There may be fewer offers overall due to a lower demand, but that remains to be seen.
SEE ALSO: When Is Your State's Tax Free Weekend in 2021?
If you're shopping for a new laptop, be sure to think outside the box. Stores like Best Buy may be your first thought, but you should also check out retailers like eBay — last August, it knocked up to 65% off select Lenovo products. Watch for Abt to possibly bring its college student discounts back again, as well. In 2020, it offered an extra 10% off Microsoft Surface, Google Pixelbook, and Google Pixel Slate devices; plus, you could save $50 when you spent $500. The only downside? You had to call the Abt Connect Store in order to get the 10% off.
Score School Supplies for Less Than $1
Maybe the biggest part of shopping Back to School sales is filling your cart with actual school supplies. Items like notebooks, pens, pencils, folders, and index cards make their way into parents' shopping carts every year.
Be prepared to shop stores like Staples, Amazon, and Target for rock-bottom prices on the must-have supplies for the school year. Watch for the following excellent savings:

1-subject notebooks for 25 cents
12-packs of ballpoint pens for $1
2-packs of kids' scissors for $1
36 pencils for $1.50
100-counts of index cards for $2
24-counts of mechanical pencils for $3
Pencil cases for $3
8-packs of 0.21-ounce glue sticks for $3
12-packs of dry-erase markers for $4
There will also be general sales to shop, so keep an eye out for those! Last year, Target offered a "buy one, get one 25% off" deal on BIC writing supplies, while Amazon offered an extra $10 off supply purchases of $25 and up to 35% off paper and notebooks. That's along with the retailer's several other school-related promotions, including up to 56% off Pilot writing instruments.
Buy Cleaning Supplies in Bulk
When kids head back to school, the risk for everything from standard colds to stomach bugs inevitably goes up. Even without the coronavirus pandemic, it's worth shopping for cleaning supplies during Back to School sales. Sometimes schools include the items on classroom supply lists, but even if they don't, these products could be on sale. That provides an opportunity to stock up for less.
Consider heading to warehouse clubs to buy multipacks of disinfecting wipes.
Watch for stores like Amazon to offer 56-ounce refill bottles of liquid hand soap for around $6, and consider stocking up on items like disinfectants at warehouse clubs. That way, you can buy multipacks of things like Clorox wipes and Lysol in big-enough quantities to last at least the whole semester.
Don't Forget the Masks
If your kids are heading back to school in person this year, they may need to have face masks on hand, at least in the beginning. The good news is that if you need more masks for your kids, they're much easier to find now than at the beginning of the pandemic. Within the last month or so, we've seen 3-packs of double-layered masks for as little as $2 from stores like Lands' End, and 4-packs for $10 at stores like shopDisney.
Results From Our Back to School Survey
Back to School sales and student discounts can be especially helpful as students prep to return to classes and parents dive into Back to School shopping. And this year, discounts could be even more important, as indicated in our recent survey of more than 1,500 respondents with children from 5-17 years old.
About 33% of our respondents said their school doesn't provide a laptop to all students, meaning Back to School sales and student discounts can be really handy.
Results indicate that 24% of parents are planning to spend more during their Back to School shopping compared to last year. Those higher costs may end up being related to having to buy a new laptop for students. About 33% of our respondents said their school doesn't provide a laptop to all students, while 67% said it does. If your kid's school falls into the former group — or if your child is headed off to college — then Back to School sales and student discounts at retailers like Apple will be especially handy.
Another prime opportunity to save is during a sales tax holiday. However, only 17 states are hosting one of those events this year. It's probably not surprising then that only 15% of our respondents noted they shop for school supplies during tax free weekends. This could be due to the sheer number of crowds retailers tend to see for these events — 49% of parents do their Back to School shopping both online and in-store, and 33% strictly stick to in-store shopping, so those crowds make sense. Perhaps many parents can't bring themselves to battle the crowds, or don't know that some states let you shop tax holidays online.
Check out the infographic for more results from our 2021 Back to School survey!

Ready to start shopping? Check out the best supply deals now!
---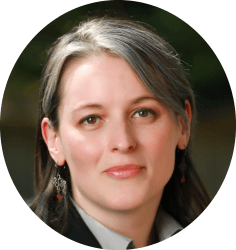 Senior Staff Writer/Spokesperson
Julie's work has been featured on CNBC, GoBankingRates, Kiplinger, Marketwatch, Money, The New York Times, Real Simple, US News, WaPo, WSJ, Yahoo!, and more. She's extolled the virtues of DealNews in interviews with Cheddar TV, GMA, various podcasts, and affiliates across the United States, plus one in Canada.
DealNews may be compensated by companies mentioned in this article. Please note that, although prices sometimes fluctuate or expire unexpectedly, all products and deals mentioned in this feature were available at the lowest total price we could find at the time of publication (unless otherwise specified).