What Are Good Specs for a Gaming Laptop in 2021?
From CPUs to GPUs to RAM, it's important to know the specs and prices to look for, so you can avoid buyer's remorse.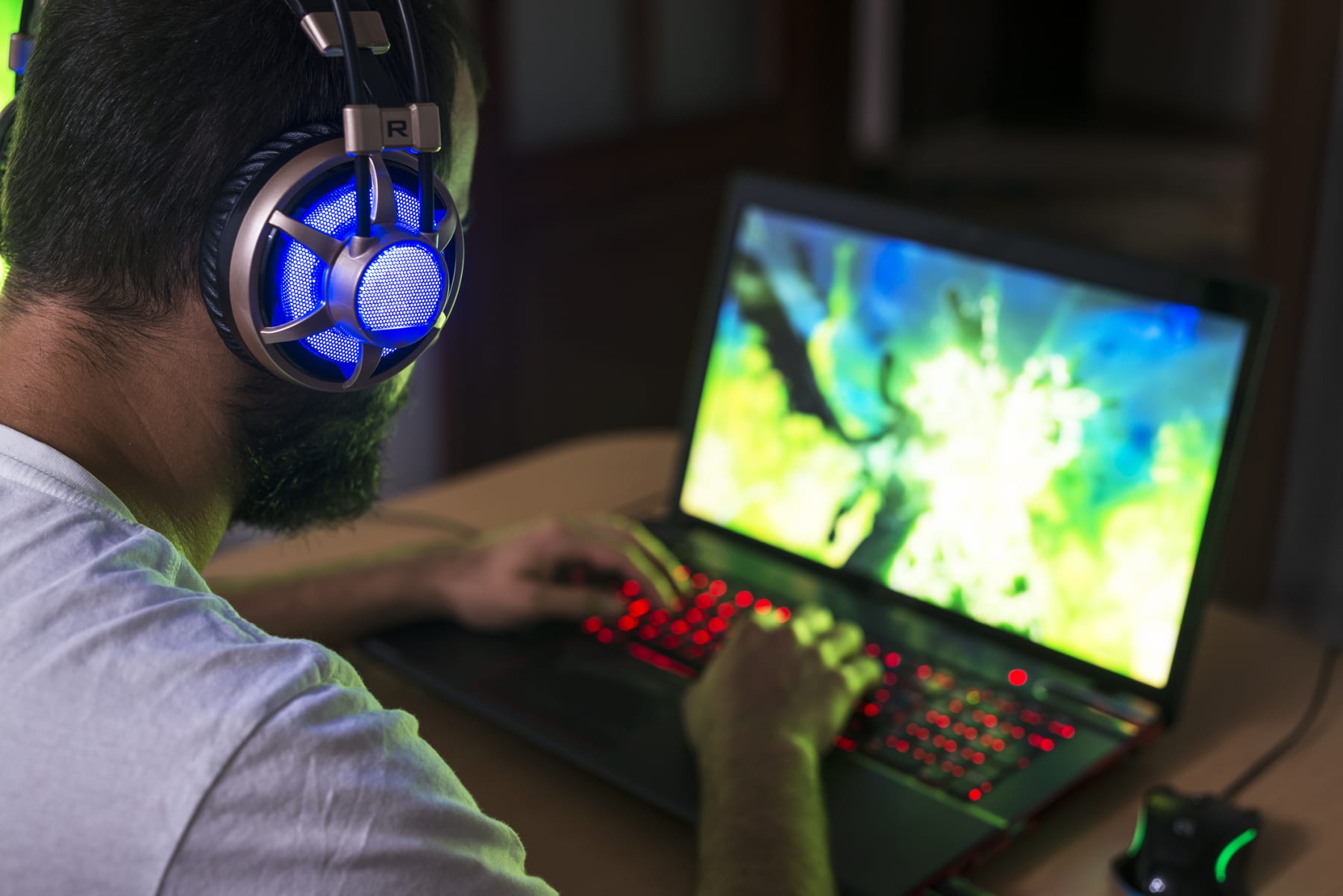 Beginning the search for a gaming laptop can be overwhelming. You may be wondering, "What specs do I need for a gaming laptop?" and having to wade through the different components, companies, confusing naming schemes, marketing terms, and less-than-informative YouTube tutorials doesn't always make the answer clear.
To make the buying process easier, we've gathered the important info you need to know, whether you want a cheap gaming laptop or a machine for hardcore gaming. We go over the important gaming laptop specs, plus the machines that suit different types of gamers (and budgets).
What Are Good Specs for a Gaming Laptop?
The ABCs of Gaming Laptop Specs
Start by familiarizing yourself with these acronyms, which you'll likely come across in your hunt for a gaming laptop.
CPU: Central processing unit or processor
GPU: Graphics processing unit or video/graphics card
RAM: Random access memory
VRAM: Video RAM; memory used by the video card
FPS: Frames per second
HDD: Hard disk drive or hard drive
SSD: Solid state drive
SSHD: Solid-state hybrid drive
HD: 1280x720/1366x768 16:9 display resolution or 720p/768p
HD+: 1600x900 16:9 display resolution or 900p
FHD: 1920x1080 16:9 display resolution or 1080p
CPUs
Gone are the days when we could tell if one CPU was superior to another by simply looking at speed. Today it's a little more complicated.
SEE ALSO: What Happens When You Preorder a Game?
There are essentially two main laptop CPU manufacturers: AMD and Intel. In the not-so-distant past, Intel pretty much dominated the marketplace. Now, with the advent of AMD's Ryzen series of CPUs, Intel is often finding itself on level ground, and even lagging behind AMD in terms of performance for the price. To learn more about these manufacturers and their CPU offerings, let's take a look at their naming conventions.
Intel Processors
iX-xxxxx
iX-xxxx
ix-XXxxx
ix-Xxxx
ix-xxxxxU
ix-xxxxU
ix-xxxxxH
ix-xxxxH
ix-xxxxxHK
ix-xxxxHK
ix-xxxxG
Core i3, i5, i7, or i9. Higher numbers generally mean better performance.
Generation. Newer generations generally boast greater performance at similar speeds.
Lower-powered. Light and burst performance. Not for prolonged gaming.
Higher-powered. Prolonged performance. Runs warmer.
Higher-powered. Unlocked multiplier for overclocking.
Higher-powered, with integrated Radeon Vega M GPU.
Intel's naming scheme is relatively straightforward, but has many caveats. Comparing like with like means that a 10th-generation i5-10600 will perform better than the previous-generation i5-9600, even at similar clock speeds. However, the suffix denoted i5-10600K outperforms the higher-lineup i7-10700. There's also the X-series suffix aimed at extreme gaming, demanding workflows, and prosumers.
AMD Processors
| Ryzen X-xxxx | Ryzen x-Xxxx | Ryzen x-xxxxG | Ryzen x-xxxxU | Ryzen x-xxxxH | Ryzen x-xxxxX |
| --- | --- | --- | --- | --- | --- |
| 3, 5, 7, or 9. Roughly similar performance and direct competitors to the i3, i5, i7, and i9 Intel chips. | Generation. Newer generations generally boast greater performance. | Integrated Radeon Vega 11 GPU. | "Standard Mobile." Lower-powered. Light and burst performance. Not for prolonged gaming. | "High-Performance Mobile." Prolonged performance. Runs warmer. | "High-Performance, with XFR." Prolonged performance, with dynamic boost clocks. Can run even warmer. |
AMD continues to deliver great performance at even greater prices with each successive generation, often cannibalizing sales of their own older processors with competitively priced new releases. Keep an eye out for these Ryzen machines, as they provide a good deal of bang for your buck. And some outperform their Intel counterparts while also being cheaper. Higher-end Ryzen CPUs can rack up an impressive core count and scale a bit better than Intel — for the price — for more intensive workloads.
Video Cards
Go for a Discrete GPU
We're here for a gaming laptop, so get a discrete GPU for gaming performance. Despite the fact that a discrete GPU is the ideal choice for gaming, know that integrated graphics have become leagues better than they've been over the past 10 years. These improvements make them an excellent fit for a casual laptop you can use to do homework, browse the internet, and stream videos. Integrated graphics just aren't so great for gaming.
Integrated graphics are excellent for browsing the internet and streaming videos, but they're not so great for gaming.
If you're bound and determined to use integrated graphics, be prepared for sub-60fps frame rates using the lowest settings at 900p in the best of scenarios.
Nvidia vs. AMD
In the world of mobile GPUs, AMD doesn't enjoy the same degree of competitiveness that they do with their CPU lineup. Nvidia dominates the field, holding the majority of top slots in the mobile GPU rankings. Most gaming laptops will feature Nvidia as the most prolific of offerings.
The primary differences come from GeForce vs. Quadro, with Quadro featuring more computing power; and GTX vs. RTX, with RTX featuring Ray Tracing and Tensor Cores, unlocking real-time ray tracing in PC games that support it. AMD mobile GPUs, however, appear more often in the budget-friendly options.
RAM
Think of RAM as the potatoes in your meat and potatoes. It's easy to want to go all-in on the GPU and CPU, but RAM is also essential to a well-balanced gaming experience. What's best for you will depend on the types of games you want to play, though we'll give you a quick rundown of the situation.
How Much RAM Do You Need?
Casual gamers may only need 4GB of RAM, but we'd strongly recommend against it. Laptop manufacturers are increasingly soldering RAM to the laptop motherboard, making upgrading difficult or nigh impossible for the non-tech savvy.
SEE ALSO: How to Buy a Cheap Laptop for College
In the middle of the bell curve for cheap gaming laptops, and the minimum we'd recommend, is 8GB of RAM. It's enough to eliminate the majority of bottlenecks to playability, all without having to pay a premium.
Speaking of premium, 12GB-plus should set you back a bit more, but it also means you'll only need to worry about the ever-hungry "Chrome-thulu, Devourer of RAM" — and not whether it's enough for gaming.
What About Speed?
With capacity out of the way, you may be wondering if speed's important. The answer is a qualified yes. Stick with DDR4 when shopping. Most of what you'll find available will undoubtedly be this version anyways, though the cost/performance usually isn't worth a step down to DDR3.
Speeds are more important with Ryzen CPUs, but you can only expect up to modest gains. Rather than aiming for the highest speeds, find an option that's affordable with a relatively low CL (CAS Latency) to get the most out of your Ryzen CPU.
HDD vs. SSD vs. SSHD Storage
You'll need to decide between price, capacity, and speed. The tried-and-true HDD provides good capacity, at a better price, and up to reasonable speeds (commonly seen at 7200rpm).
The introduction of SSDs was a game changer, akin to going from dial-up to broadband. High speeds mean capacity will have the largest influence on price. The choice between extremes falls to SSHDs, which are hybrid drives you can think of as mostly an HDD with a little SSD tacked on.
A calculation of how much space is needed should include your operating system, your suite of programs, and the size of the games you want to install, plus a buffer for future updates and patches. As a side note, SSDs maintain their best performance when filled to less than about 70% capacity.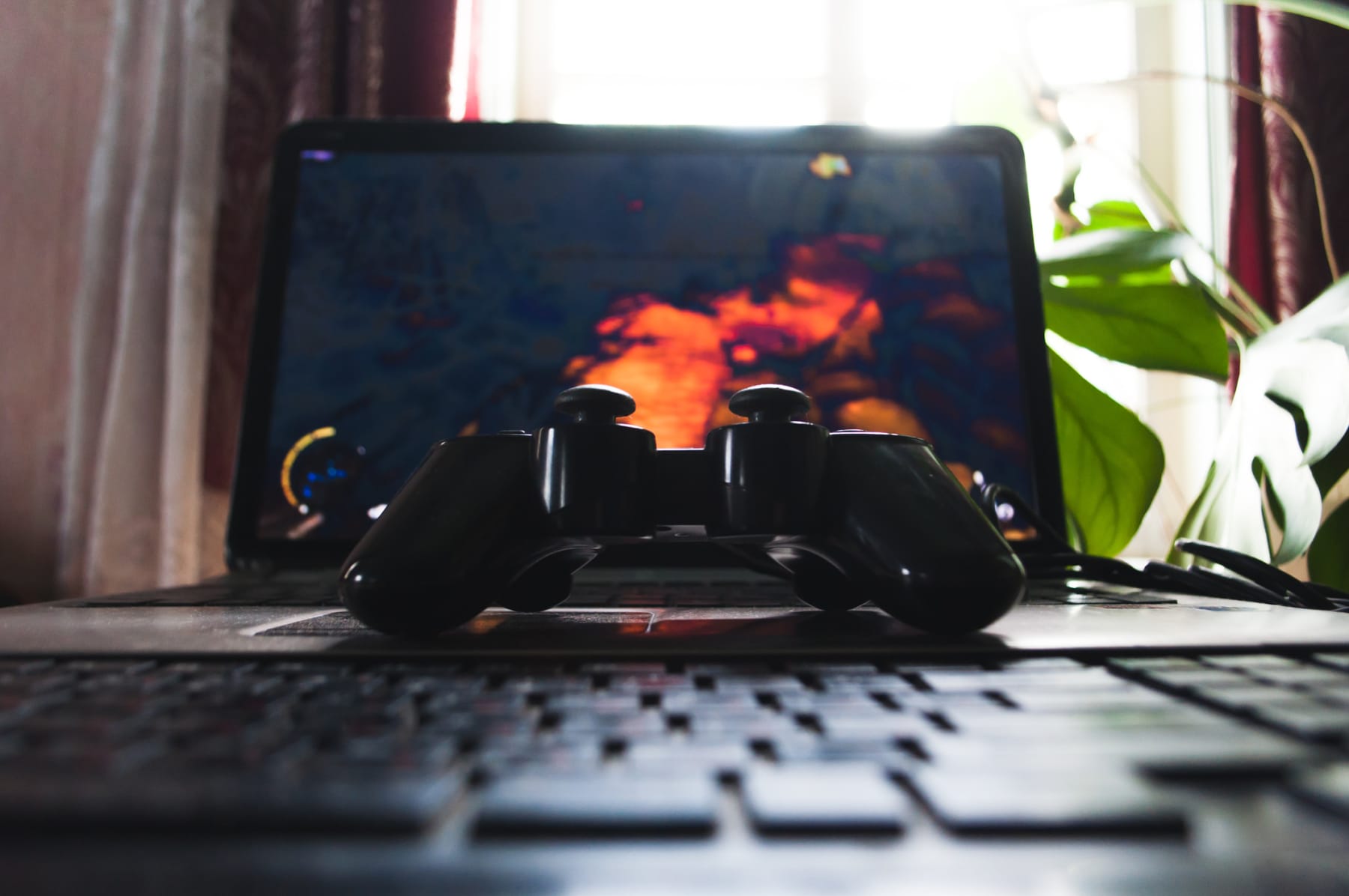 Do You Need Gaming Accessories?
The world of accessories is one full of variation, where you can spend nearly as much as you would on the laptop itself. You'll need to consider your usage needs and potentially, time spent playing.
External Keyboards and Mice
Casual gamers may not need the accuracy and speeds you can get with an external keyboard and mouse, both of which have options for setting up macros — those are useful for more intensive gamers. A little investment here could also save you some wrist pain in the future. It may not help with pain associated with table-flipping or getting called an "uncouth wilted cabbage barnacle," though.
Headphones
A set of headphones can provide better audio fidelity than most paltry built-in laptop speakers — and reduce noise complaints from neighbors, friends, and family alike. This is especially important in games like Hellblade: Senua's Sacrifice and Resident Evil 2: Biohazard.
Separate Monitors
In some cases, you may want a separate monitor. You may not have as many customizable options when it comes to your laptop display, as the specs are typically on par with what the GPU can output. However, if you go this route, make sure your GPU can output your desired settings. There's no need for a 4K monitor like this one if you can only output 60fps at 720p, or don't sit 6 feet away from your desk.
Heat Management
Cooling pads can help facilitate airflow to drop a few degrees off your max temps. However, you should know there are a number of optimizations you can make to both Windows and your installed programs to reduce CPU loads without having to spend a dime.
For the love of all that is gaming, please clean dust from your machine!
A plethora of guides are available online that can walk you through the process of optimizing Windows and removing unnecessary bloatware. A bit of research here can net you better performance, lower temps, faster load times, and a task bar that doesn't look like a Jackson Pollock painting. Whatever you do, for the love of all that is gaming, please clean dust from your machine!
What to Look for in a Gaming Laptop
Wondering about the minimum laptop specs for gaming? Different types of gamers can benefit from using different types of machines. Indeed, the most important specs for a gaming laptop can vary based on what games you're going to be playing. Here are the specs and prices you can expect from three tiers of gaming laptops.
Laptops for Indie and Casual Gamers
Laptops fitting this bill essentially fulfill the idea of a cheap gaming laptop. Some of the average specs for a gaming laptop that you'll find in this range include:
A discrete GPU with 2-4GB VRAM
An Intel i3/i5 or Ryzen 3/5 series CPU
4-8GB of RAM
Likely a small 128GB SSD or 500GB HDD
Expect to pay in the mid-$300s on up to $700 in this range. You may be more willing to wait for a laptop deal to get the most bang for your buck, especially as we tend to see great deals around Black Friday. Historically, we've seen machines with higher gaming laptop specs in this category that drop to sale prices of $450 or $500, when they'd normally go for $750 or $800; however, that's not something you should count on happening.
Laptops for the Average Gamer
Upgrading from extreme solitaire to The Witcher 3: Wild Hunt at playable fps will require the right tool for the job (silver is for monsters, as they say). Here you'll be looking at these gaming laptop specs:
A discrete GPU with 4-8GB VRAM
An Intel i5/i7 or Ryzen 5/7 series CPU
8-12GB of RAM
Larger SSDs of around 256GB to 512GB, and HDDs of 1TB or more (or even combinations of both)
The MSRPs of laptops in this range may fall between $700 and $1,200, as they encompass a larger part of the bell curve. Price drops of 30% or more can net several steps of upgrades over our budget-friendly picks.
Expect to spend $700 to $1,200 on a midrange gaming laptop.
Total War and Civilization fans may want a more powerful CPU instead, so it's better to look for a machine that has something like a Ryzen 7 4800H processor and a GTX 1650 4GB GPU. This is an example of a Ryzen CPU so good that it may be worth paying list price, as even its lower tier made waves when it was released.
Laptops for Gaming Enthusiasts
Here, you'll drop a pretty penny — probably your ugly pennies, too. Expect to see:
More 6GB+ GPUs
Intel i7/i9 or Ryzen 7/9 series CPUs
16GB+ RAM
Even 1TB SSDs
With such a high potential price ceiling, it's easy to throw money at the gaming problem. Just beware of massively overpriced systems with fancy marketing. Parting with thousands, even as little as $1,000 in some cases, nets up to essentially a mobile desktop. Sights like the Dell Alienware AREA-51M R2 gaming laptop, sporting the latest-generation overclockable CPU, RTX 2080 Super 8GB GPU, and upwards of 64GB RAM, offer just shy of glorious views from the highest mountaintops, but can reach prices as high as $3,800, if not more.
SEE ALSO: Everything You Need to Know to Buy Refurbished Electronics
Rather save some of your firstborn's college fund? ASUS offers their ASUS ROG Zephyrus G14 Ryzen 9-4900HS gaming laptop with RTX 2060 Max-Q 6GB GPU for around $1,350. It grants an entry level to the RTX experience, with enough respectable performance and power efficiency to earn LaptopMag's label of "the longest-lasting gaming laptop ever."
What Makes a Good Gaming Laptop?
Wondering what to ultimately look for in a gaming laptop? Our take is that it's a matter of finding a balance between price and performance. Desktops objectively offer the ability to maximize performance, but lack the portability that laptops confer. Today, even the heaviest of laptops rarely compare to the combined weight of the books lugged around in school. Processors are becoming increasingly power-efficient, producing greater performance at the same temperatures with considerably overdue competitive pricing.
In any case, you can expect laptop deals to drop mid-tier models to budget prices from time to time; however, don't expect the cream of the crop to do the same.
Readers, what do you consider to be the most important specs for a gaming laptop? Do you have brand horror stories? Or perhaps favorite games? Let us know in the comments below!
---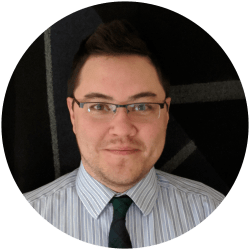 Content Data Assistant
Chris works with the Content Team to find and deliver the best deals - and the worst dad jokes - you see on DealNews every day. When not immersed in a book, game, or fluffy animal video, he likes to keep up with his degree in Cell and Molecular Biology.
DealNews may be compensated by companies mentioned in this article. Please note that, although prices sometimes fluctuate or expire unexpectedly, all products and deals mentioned in this feature were available at the lowest total price we could find at the time of publication (unless otherwise specified).