How to Buy Affordable Gaming Laptops
If you're diving into PC gaming for the first time, you might be wondering what kind of machine you need. Many gamers would say a desktop is the way to go. But what if you want to be able to play games from anywhere?
A budget gaming laptop can provide that portability, and our experts here at DealNews can help you find your ideal device for an affordable price. We'll walk you through the specs you need for your gaming laptop, as well as the kinds of accessories that will take your gaming to new levels. Once you know what to look for, check out the best gaming laptop deals our experts have found below.
What to Look for in a Gaming Laptop
Memory
Go for models that contain between 12GB and 16GB of RAM, with a speed of DDR4. Don't settle for anything less than 8GB of RAM unless you're a super casual gamer. And even then, 8GB will still serve you better.
Processor
High-end gaming laptops should have the latest Core i7 CPUs if you're shopping Intel. Expect many to have 10th-generation processors, denoted as either Comet Lake or Ice Lake architecture. However, note that Intel recently announced its 11th-generation processors with Tiger Lake architecture, as well. Gaming laptops made with the latest AMD processors (currently the Ryzen 4000 Series) are an alternative. They can provide a better bang for your buck, as they often cost less and can even outperform their Intel counterparts. For cheaper options, opt for other AMD Ryzen CPUs, even if you have to go with a previous generation. You'll still get a bigger bang for your buck over Intel in most cases.
Display
Aim for at least a 15" display. No matter what kind of gaming you'll be doing, odds are it's going to look better and be more enjoyable on a bigger screen. Don't skimp on screen size just to cut costs.
Graphics
Opt for a discrete GPU from NVIDIA, preferably a Quadro RTX model; it'll have more computing power and ray-tracing capabilities. If graphics aren't important to you, you can go for an integrated card, especially if you aren't planning to play any super-intensive games. Otherwise, aim for a GeForce GTX discrete card.
Storage
Choose a model with a solid state drive, which will offer high speeds and have a price determined by its storage size. Be sure to take into account everything you'll need to put on your gaming laptop — SSDs may function best when filled to less than 70% capacity. You might be better off opting for an HDD if you're looking for a budget-friendly model. However, SSDs are absolutely available at lower price ranges. Just note that you might end up sacrificing the amount of storage if you do decide on an SSD. Consider checking out a hybrid drive, which is noted as an SSHD and falls between the two extremes — it's more like an HDD with a little SSD added on.
Gaming Accessories to Get You Started
Consider a separate monitor. If you want an added display, be sure that your GPU has the capability to meet your desired settings. Samsung has a gaming monitor lineup with FreeSync-friendly models, but if you want to look elsewhere, the Dell, HP, and Acer brands also have solid recommendations.
Don't forget the headphones! These can provide better audio fidelity than most built-in laptop speakers. Plus, headphones can help reduce noise complaints, whether they're from neighbors, friends, or family. If you want to splurge, HyperX is an elite brand designed for pro gamers. If you're not concerned about that, Corsair comes highly recommended for budget sets.
Intensive gamers may want an external mouse and keyboard. Casual gamers probably won't need these, though all gamers can benefit from devices that alleviate wrist pain. Look to brands like Razer and Logitech to offer highly reviewed mouse and keyboard models.
Below are the best deals on gaming laptops right now
Best High End Gaming Laptop Deal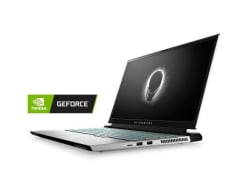 Alienware m17 R3 i9 17.3" Gaming Laptop
Store:
Dell Home
Price:
$2195.19
Shipping:
Free shipping
Lowest By:
$1215
Alienware, makers of some of the most outrageously well equipped gaming laptops around, has the Alienware m17 R3 10th-Gen i9 17.3" Gaming Laptop on offer for a huge $1,215 off list price. It features a 10th-gen. Intel Core i9-10980HK Comet Lake 2.4GHz 8-core CPU, 17.3" 1080p display, 32GB RAM, 1TB + 512GB PCIe M.2 SSDs, and Nvidia GeForce RTX 2080 Super 8GB GPU. All of which is to say, if you want a gaming laptop that can handle absolutely everything, you have found it.
Best Gaming Laptop for Under $1,000 Deal
Asus TUF F15 i5 15.6" Gaming Laptop
Store:
Microsoft Store
Price:
$699
Shipping:
Free shipping
Lowest By:
$300
For the individual who wants a moderately powerful gaming laptop but doesn't want to spend a fortune, might we introduce the Asus TUF F15 i5 15.6" Gaming Laptop for $300 off at $699? It features a 10th Gen Intel Core i5-10300H 2.50GHz Comet Lake quad-core CPU, 15.6 " 1080p display, 8GB RAM, 512GB SSD, and Nvidia GeForce GTX 1650 Ti 4GB GPU. It's a solid set of specs for a laptop that'll play a large range of modern games fairly well at roughly medium settings.
Best Budget Laptop Deal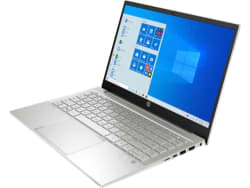 HP Pavilion 11th-Gen. i5 14" Laptop
Store:
HP
Price:
$509.99
Shipping:
Free shipping
Lowest By:
$40
It may only be $40 off list price but as we say around here "a savings is a savings." The HP Pavilion i5 14" Laptop has an 11th-Generation Intel Core i5-1135G7 2.4GHz Tiger Lake CPU, 14" 1366x768 LED display, 8GB RAM, and 256GB SSD. Naturally, this is no gaming beast but it is a fine laptop for your standard everyday computing tasks should that be what you're in the market for.
Best Office Chair Deal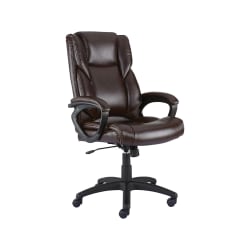 Office Chairs at Staples
Store:
Staples
Price:
from $80
Shipping:
Free shipping w/ $20
Some people say you can't put a price on healthy back support but naturally we disagree, arguing that you not only can put a price on healthy back support but rather, a discounted price. And so, Staples. They've got office chairs discounted with prices starting from as low as $80. There's mesh chairs, your standard executive office chair, and gaming chairs. Also, file cabinets.