The 17 Best Things to Buy During a Dell Back to School Sale
From laptops to computer accessories, here are the top items to shop for at Dell during Back to School season.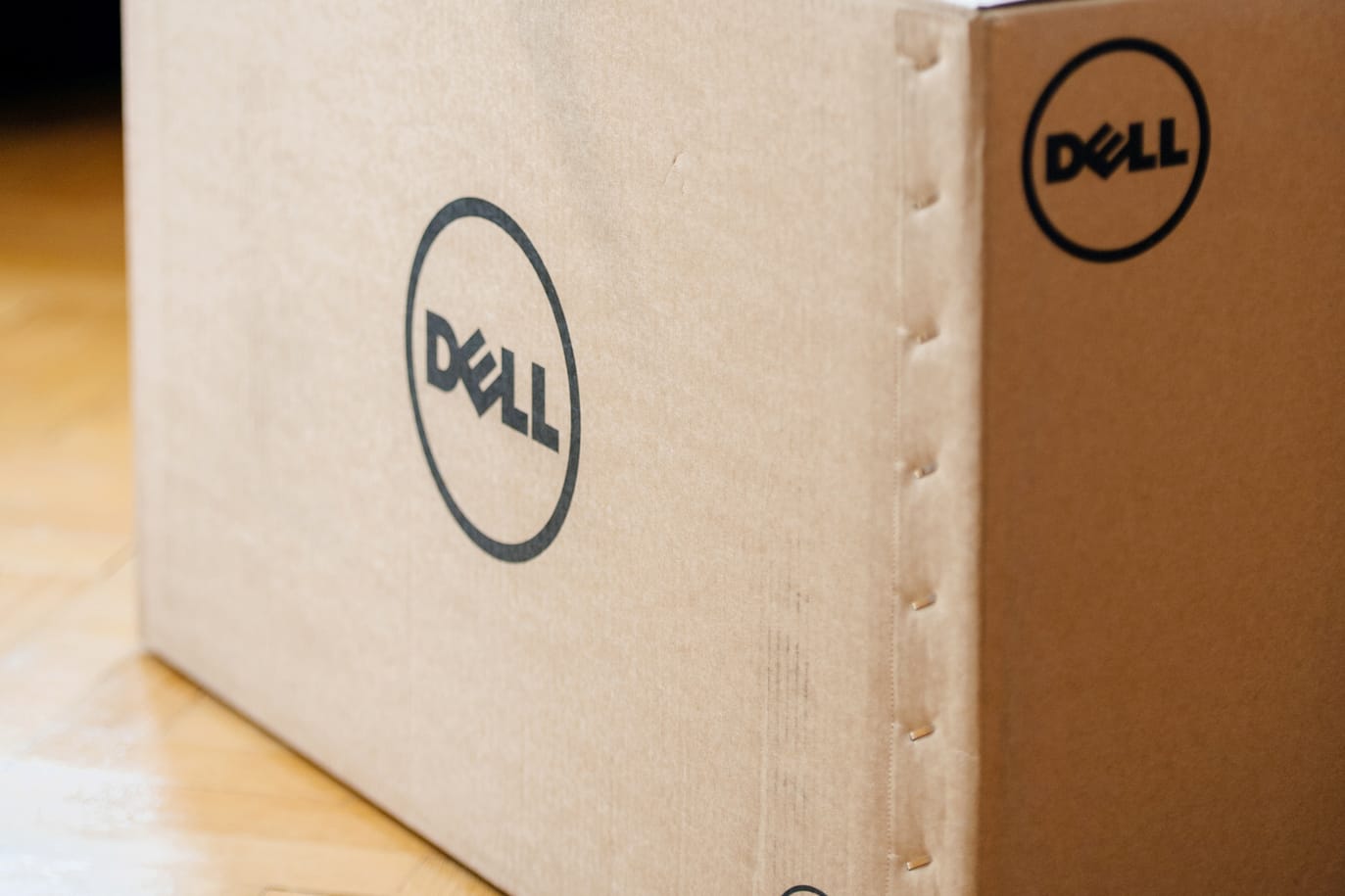 When you think of Back to School shopping, Dell might not be one of the first retailers to come to mind. But you can check off most — if not all — of the electronics on your list by shopping this tech company. From Dell school laptops and desktops to extra monitors and printers (yes, printers are still necessary for some people), you'll find options at Dell.
Because of the sheer number of offerings, shopping Dell can get overwhelming quickly. To help make the process easier, we're giving you some solid options to check out during a Dell Back to School sale. These might not all suit your needs, but they should at least give you some ideas and put you on the right track.
Jump Ahead for Dell Back to School Products
17 Things to Buy During a Dell Back to School Sale
Laptops
Whether you're headed back to high school or college, odds are you'll need a laptop to make tackling assignments easier. And you have plenty of Dell laptops for school to choose from. But as we point out in our piece on buying cheap laptops for college, you should look at the requirements before shelling out a ton of cash for a new machine. Depending on your major, your school may have requirements or recommendations for what your laptop should have, so be sure to check for those first. And if you're a gamer, you may want to peruse our guide to affordable gaming laptops, so you know what can handle both your work and play.
Dell XPS 13 2-in-1 Laptop: This build boasts either an 11th-generation Intel Core i5 or i7 processor, and can be customized with 8GB, 16GB, or 32GB of RAM, as well as 256GB, 512GB, or 1TB hard drives. It has a 13" screen and a starting weight of just under 3 pounds, so it'll be easy to cart all over campus. At the time of publication, the price of this laptop started at $1,034.99, but obviously, it'll vary based on your customizations.
Dell Inspiron 15 2-in-1 Laptop: If you need a slightly bigger screen, this Inspiron has a 15" one. The laptop is also slightly heavier than the above pick, starting at 4.21 pounds. Plus, it boasts an 11th-generation Core i5 or i7 processor, depending on the options you choose. You can also opt for 8GB, 12GB, or 16GB RAM, and a hard-drive size of either 256GB, 512GB, or 1TB. The starting price we saw was around $675, so if you need a more affordable option than the XPS 13 above, this might be the machine for you.
Dell G15 Gaming Laptop: This gaming series of laptops has better specs than what you need for basic computing, but if you enjoy PC gaming, then this might be the way to go. You have four builds to choose from, which come with a 10th-generation Core i5 or i7 processor, 8GB or 16GB of RAM, 256GB or 512GB SSDs, and 15" displays. Expect prices to start around $712. That's still a bit of an investment, but it's on the more affordable end of the spectrum for a gaming rig.
Desktops
Want a more traditional setup? Dell has plenty of desktop computer options, too. Below, we've highlighted some of the models that we've found excellent deals on in the past; they've earned our Staff Pick designation, which we reserve for "best of the best" deals.
Dell Inspiron 24 5000 Black All-In-One with Bipod Stand: This all-in-one computer is ideal for those who want a machine that can handle basic computing needs, and who don't have the time to do a deep dive into all the available models. It includes an Intel Pentium Gold processor, 256GB solid-state drive, 8GB RAM, and WiFi 6, in addition to a 24" monitor. The computer also has a pop-up webcam, so you won't have to worry about using a webcam cover when it's not in use. As the machine is designed for compact spaces, you may want to consider a wireless keyboard and mouse you can easily store out of the way, as well, if you're in tight quarters. We saw a starting price of around $495, so the Inspiron 24 5000 is an affordable alternative to other, more expensive machines.
Dell's Inspiron 24 5000 is ideal for those who want a machine that can handle the basics, but who don't have time for extensive research.
Dell Vostro 3888 Compact Desktop: If you want more control over your specs, this Vostro desktop might be the way to go. At $519, its starting price isn't much more than the Dell Inspiron 24 5000's, but it allows for more customization in a traditional tower setup. Choose from a 10th-generation Core i3, i5, or i7 processor, 4GB or 8GB of RAM, and a 256GB, 512GB, or 1TB hard drive or SSD. Note that unlike the all-in-one above, this model doesn't include a monitor; you'll have to purchase one for your setup if you opt for the Vostro.
Printers
You might not think a printer is necessary in the digital age, but these devices are still very much in demand. Consider the young kids who have to print out worksheets and turn them in, or the college sophomores who have to print papers. You may be able to get away with printing elsewhere and paying per page, but depending on the volume you have, that can add up fast. If you think buying a printer is your best option, check out our picks below.
Xerox B210/DNI Laser Printer: This simple black-and-white printer has an LED interface, built-in WiFi connectivity and WiFi Direct, and supports Apple AirPrint, Google Cloud Print, Mopria, and the Xerox Print Service plug-in for Android. Dell notes that it's suitable for offices of up to five people, so the printer should be able to easily handle school assignments for a full year. Around the time of publishing, it was priced at $150.
SEE ALSO: How to Buy a Cheap Laptop for College
Lexmark B2236dw Monochrome Duplex Laser Printer: This is a more basic black-and-white printer, but it does have WiFi(n) support and can handle a maximum of 30,000 pages in its monthly duty cycle. With that kind of capacity, you shouldn't have to worry about needing a new printer anytime soon. Even better, while this Lexmark was priced around $170 at the time of writing, it also included an offer for a $50 eGift card. Using the card would effectively cut the price from $170 to $120. While this offer might not hang around forever, the fact that it's been available at all indicates that it could return if it does go away.
Monitors
Whether you're shopping for a desktop or just want extra screen real estate, a new monitor could be worth adding to your setup. Check out a few selections below, which could work if you want high-definition gaming or just need an extra screen to make work easier.
Alienware 25 Gaming Monitor: Gamers may love this 25" monitor, as it reportedly boasts a true 1 ms response, true colors, and lifelike images. It's designed to be sleek and minimal, taking up less space but still providing an immersive gaming experience. We saw it priced from $390, but that included a special offer for a $50 eGift card at the time of publication. Keep an eye out for that promotion if you decide to buy this monitor — using that card effectively drops the price even lower.
Dell 27 Monitor: If you're only in the market for an extra screen for work purposes, this 27" monitor is a solid pick. It includes built-in dual HDMI ports and offers Dell EasyArrange, which enables you to easily switch between applications, emails, and windows on one screen. The monitor started around $230 at the time of publication, and could look great on a desk in any setting.
Accessories
In addition to the above devices, some computer accessories are worth considering during your Dell Back to School shopping. Not everyone needs these items, and some are more nice-to-haves than must-haves, but you might as well check them out while you're stocking up for the school year.
Want to ward off hackers and wandering eyes? Consider purchasing a webcam cover and privacy screen.
Privacy screen: You can purchase these relatively inexpensive accessories for your electronic devices. For example, the Kensington FP141 filter for 14" screens was going for around $35 at the time of this writing. They're polarized filters that go over your screens and basically block light from most angles, except for when looking at the screen straight on. This means that you can type confidently on your laptop in class without worrying about wandering eyes.
Webcam cover: Another privacy measure to consider is a webcam cover, especially if you're working on a laptop. Many people just use a piece of paper stuck over the camera to block a webcam, but if you'll be needing to use your camera periodically, it might be easier to spring for a dedicated cover. Targus Spy Guard Webcam Covers would set you back around $22 when we researched this piece, but you'd also receive 10 in the pack, which can obviously cover a multitude of devices.
Laptop stand: If you find yourself hunching over your shiny new laptop, you may want to consider a laptop stand to ensure more comfortable posture. Bonus: It can also aid in cooling if you're putting the machine through its paces. Prices and setups vary, but the Kensington SmartFit Easy Riser that fits laptops up to 17" was around $28 at the time of publication, and the more-traditional OTM Essentials Adjustable Laptop Stand was around $40.
Webcam: If you need — or want — an external webcam, the Logitech C920S Pro HD Webcam is a solid pick at $70. It comes with its own privacy shutter and offers dual mics, as well as high-definition video. You can use this webcam for online classes, video chatting with family and friends, or finally starting that YouTube channel you've been planning!
SEE ALSO: What Are Good Specs for a Gaming Laptop in 2021?
Mouse: No matter how well designed your laptop trackpad is, odds are there will come a time when having a mouse makes computing easier. The Logitech MX Anywhere 3 is pricey at around $80, but it's also rated highly and could easily get you through years of high school and college education.
Headphones: Being on a bustling campus and sharing living spaces likely means you'll need headphones, not just to block out noise, but to be courteous to those around you. The Alienware 7.1 Gaming Headset pulls double duty, allowing you to shield those around you from whatever you're watching or playing; however, it also enhances your gaming with immersive virtual surround sound and high-resolution audio.
Fast charger: Most smartphones come with fast chargers these days, but if you need an extra to cart around campus with you, a VisionTek power adapter is a solid pick. It's relatively affordable at around $22, and it folds up for easy storage. An extra charger never hurts, and having this on hand means not needing to worry about running out of juice when you're on campus.
Ready to shop? Check out the best Dell deals available now!
---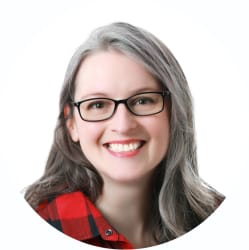 Senior Staff Writer/Consumer Analyst
Julie's work has been featured on CNBC, GoBankingRates, Kiplinger, Marketwatch, Money, The New York Times, Real Simple, US News, WaPo, WSJ, Yahoo!, and more. She's extolled the virtues of DealNews in interviews with Cheddar TV, GMA, various podcasts, and affiliates across the United States, plus one in Canada.
DealNews may be compensated by companies mentioned in this article. Please note that, although prices sometimes fluctuate or expire unexpectedly, all products and deals mentioned in this feature were available at the lowest total price we could find at the time of publication (unless otherwise specified).