You don't have to spend a fortune to score great deals, as you'll see in our roundup of the week's best deals under $15. Snag a colorful box fan perfect for dorm rooms (and saving on your electric bills), a $9.95 monthly subscription to see a movie every day, and more.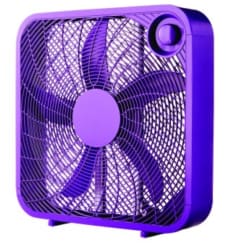 Mainstays 20" Box Fan
Store: Walmart
Price: $9.88 EXPIRED
Shipping: In-store pickup, or $5.99 s&h
Lowest By: $13
Expiration: September 1

Make stuffy, hot areas more comfortable with this Mainstays 20" box fan. The vibrant colors of this Editors' Choice pick add a touch of fun to any room, and the fan can help cut down on your electric bills. It's safe for use in windows, and has built-in feet and cord storage for convenience. Choose from Purple or Blue. It features three speed settings.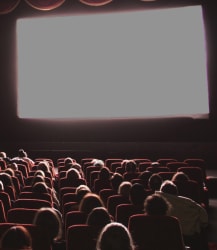 MoviePass Subscription: One Film Per Day
Store: MoviePass
Price: $9.95 per month EXPIRED
Expiration: April 11

Movie buffs will love this Editors' Choice selection. Score a monthly subscription to MoviePass for the price of one ticket, and see a new movie every day of the month. You could previously purchase tiered plans for anywhere from $15 to $50 per month. MoviePass allows users to see one movie per day each month in over 4,000 theaters across the United States. Click here for more information; you can sign up for a two-week trial before you commit.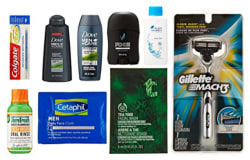 Men's Grooming Sample Box with $9.99 Amazon Credit
Store: Amazon
Price: $9.99 for Prime members EXPIRED
Shipping: Free shipping
Expiration: August 30

Try new grooming products for basically free with this Editors' Choice deal. Prime members have the exclusive opportunity to snag a Men's Grooming Sample Box bundled with a $9.99 Amazon Credit. (The credit must be used toward purchases of similar men's grooming products.) The box includes a full-size Gillette Mach3 Turbo Razor and at least five sample-size products. It's limited to one box per customer.

Note: It is estimated to ship in 5 to 7 days.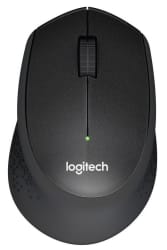 Logitech M330 Silent Plus Wireless Mouse
Store: Staples
Price: $9.99 EXPIRED
Shipping: In-store pickup, or $9.95 s&h
Lowest By: $10
Expiration: August 31

This Editors' Choice selection gives you the opportunity to pick up a super affordable computer accessory. At Staples, search for "2406183" and you'll find the Logitech M330 Silent Plus Wireless Mouse in Black. If your current wireless mouse eats up batteries, you'll be happy to switch to this Logitech model. It has a 24-month battery life, and puts itself to sleep when it's not in use. It features a 90% reduced click sound and a 33' wireless range.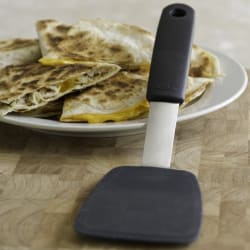 Oxo Large Silicone Flexible Spatula
Store: Williams-Sonoma
Price: $5.59 via code "EXTRA" EXPIRED
Shipping: Free shipping
Lowest By: $5
Expiration: August 30

Tackle nearly any baking or cooking project with the Oxo large silicone flexible spatula, another Editors' Choice pick. You can score this cooking utensil for $5.59 as well as free shipping via the coupon code above. The spatula combines the strength of stainless steel with the versatility of silicone. Use it on all cookware and bakeware, even if it has a nonstick coating. It's heat-resistant to 600° Fahrenheit and measures 4" x 12.5".

Need another size? The Small is available for $3.99 with free shipping after the above discount for a price low of $6. It measures 3.5" x 11.25". These items are final sale and cannot be returned.