These Are the 10 Best Bedding Brands for Every Budget
No matter what kind of sheets and blankets you prefer, you can find quality options in your price range.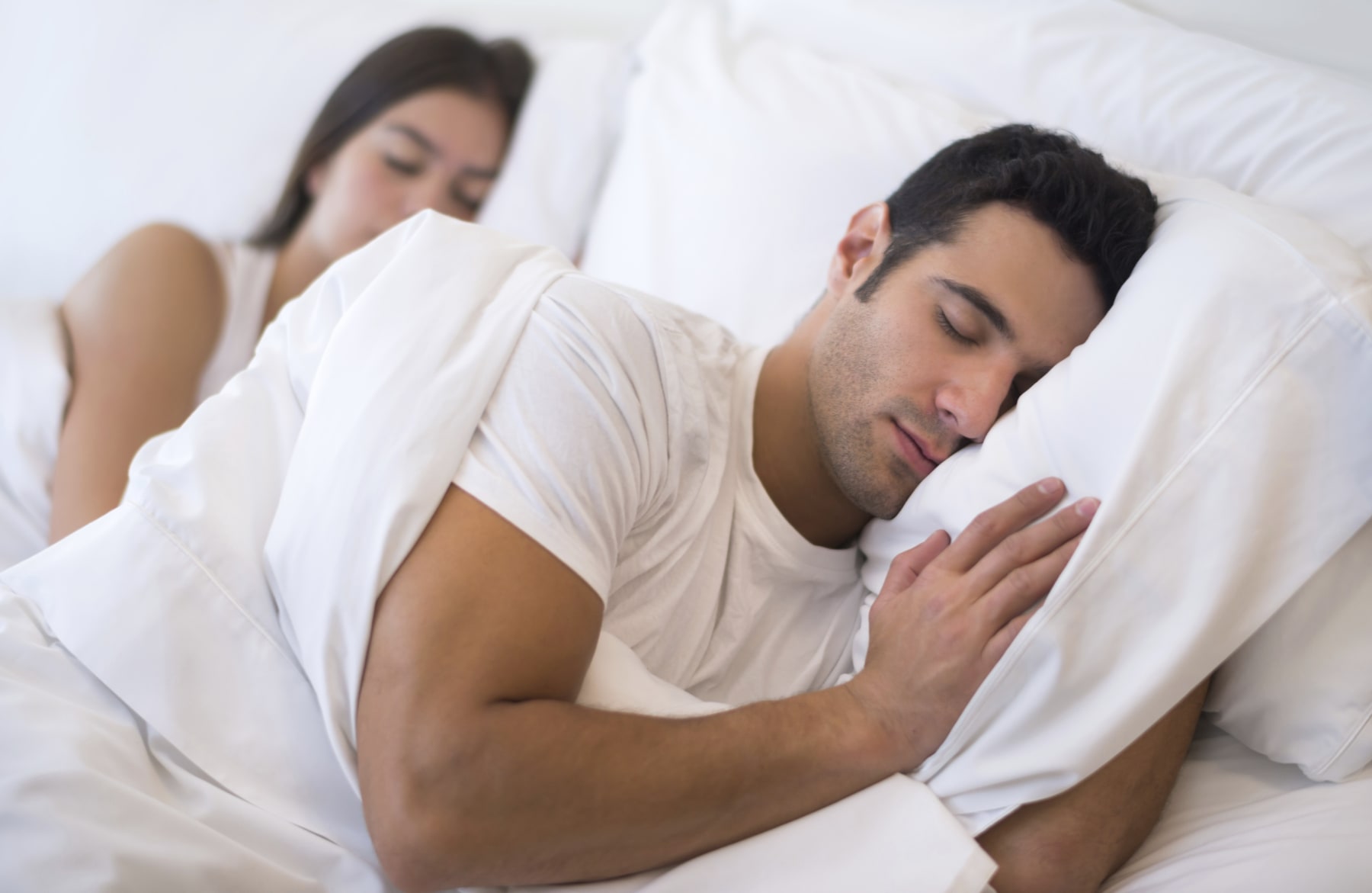 Is it time for a new bed? You may be wondering where to begin, but obviously, a highly rated mattress is a top priority. (You can find a roundup of the best mattress brands here.) Once you have your mattress picked out, though, you'll need quality bedding to go with it.
To help you out, we've selected some of the top bedding brands to try. Whether you prefer to sleep with just sheets or layers and layers of blankets, check out our guide to the 10 best bedding brands for every budget.
The 10 Best Bedding Brands to Try
IKEA
Best For: Affordable Budgets
General Price Range: $6.99 - $89
Where to Buy: IKEA
What is this brand known for? The retailer may be known for its meatballs, but plenty of consumers are likely familiar with IKEA because they've purchased something from there over the years, whether it was kitchen utensils, a bed frame, TV cabinet, or another item entirely.
SEE ALSO: When Are White Sales?
IKEA is one of the better brands for affordable bedding because your dollar will go further. You can get an individual fitted sheet for as little as $6.99, and sheet sets are as low as $9.99. As far as sheet materials go, you'll find cotton, cotton/Lyocell, cotton/viscose, and cotton/polyester, so these aren't going to feel like luxurious hotel sheets. Sheets come in solid colors or prints that resemble paisley or fine floral patterns, and the sets top out at $79.99. So even if you spring for the most expensive set, you won't be paying a fortune.
IKEA also sells bedspreads, which start at just $9.99. They come in a variety of colors, designs, and feels — from thinner blankets or waffle textures that are good for moderate or warmer temperatures, to fleecy covers suitable for cooler weather.
Threshold
Best For: Affordable and Midrange Budgets
General Price Range: $11 - $69
Where to Buy: Target
What is this brand known for? Target's Threshold brand includes items other than bedding, but its sheets and blankets earn high marks for being in the more-affordable price range. The brand often has seasonal prints, in addition to colors and patterns suitable for year-round use. Varieties include flannel, sateen, percale, linen, and microfiber, which means there's a bedding material for every type of sleeper.
Garnet Hill
Best For: Affordable, Midrange, and Luxury Budgets
General Price Range: $69 - $699
Where to Buy: Garnet Hill
What is this brand known for? Garnet Hill offers clothing, shoes, home decor, rugs, and of course, bedding and bath items. The company notes that their products are responsibly sourced, as Garnet Hill was founded as a natural fibers business; they "remain committed to sustainability."
Garnet Hill's bedding fits all kinds of budgets, with prices ranging from $69 to $699.
Sheet varieties include flannel, percale, relaxed linen, sateen, jersey knit, and more. Blankets and throws are made of wool, cashmere, fleece, silk, and cotton, among other materials. Like other retailers, Garnet Hill's bedding comes in solid colors, seasonal prints, and general patterns you can use year-round.
L.L.Bean
Best For: Affordable, Midrange, and Luxury Budgets
General Price Range: $19.95 - $599
Where to Buy: L.L.Bean
What is this brand known for? The store itself is known for its incredible return policy — customers can return items within a year of purchase. But L.L.Bean also boasts a number of products that repeatedly make "best of" lists, including those for sheets and blankets from sites like Wirecutter. Bedding varieties at L.L.Bean include percale, flannel, sateen, wool, and down. Additionally, the retailer has solid colors, as well as seasonal prints and patterns like nautical map or blueberries.
Casper
Best For: Midrange Budgets
General Price Range: $109 - $289
Where to Buy: Casper
What is this brand known for? It may come as a surprise that Casper is one of the top bedding brands, considering it's primarily known as one of the first online mattress companies. (Learn more about Casper mattresses here.)
SEE ALSO: How to Shop and Save on Target Bedding Sets
Their sheets are available in a Hyperlite variety, and Casper calls them their "coolest sheets yet"; they're made with 100% TENCEL Lyocell and a unique grid weave. However, you'll also find flannel, percale, and sateen sheets, and all the materials are available in solid colors. Plus, Casper has quilts, blankets, and throws available in a variety of colors or plaid prints, not to mention a weighted blanket that comes in four colors.
Threshold Signature
Best For: Midrange Budgets
General Price Range: $49 - $179
Where to Buy: Target
What is this brand known for? The Signature line is a tier above the standard Threshold products, with prices that fall more in the midrange than the affordable end of things. Target touts the brand's "premium fabrics and finishes." Offerings include cotton sheet sets in 400-, 800-, and 1,000-thread-count styles.
Boll & Branch
Best For: Midrange and Luxury Budgets
General Price Range: $188 - $578+
Where to Buy: Boll & Branch
What is this brand known for? This home brand stands on the foundation of using 100% organic cotton, and it reportedly earned the first Fair Trade Certified badge for manufacturers of linens. Boll & Branch also states that their products:
Are made without harmful chemicals, pesticides, or GMOs
Are made with sustainable raw materials
Had responsible waste and water management treatment
Are made in factories that "prioritize worker's empowerment and sustainable incomes"
Have packaging that's made from recycled paper and can be recycled or repurposed
Have outer shippers that are FSC certified
Sheet materials include Signature, Percale, Flannel, Luxe, and Chambray. The Signature Fabric is a sateen weave, while Luxe is made with long-staple cotton to provide "a richly polished look and a superior liquid drape," according to the company. You'll find solid colors, colorblock, and elegant prints like botanical, painted tile, lattice, plaid, buffalo check, and double windowpane.
One thing you won't find at Boll & Branch is seasonal prints. This is likely due to the fact that these premium items are meant to be used year-round, so shoppers don't have to feel like they must tuck festive sheets away until a certain time of year.
Brooklinen
Best For: Midrange and Luxury Budgets
General Price Range: $99 - $789+
Where to Buy: Brooklinen
What is this brand known for? This company proclaims to have "the internet's favorite sheets," with more than 90,000 5-star reviews. The sheets are available in percale, sateen, linen, cashmere, and flannel. While prices start at just $46, this brand doesn't make the cut for our affordable budget range because that $46 item is a pillowcase. Even the Classic Starter Kit, priced at $99, includes one fitted sheet and two pillowcases.
You can save up to 25% at Brooklinen by purchasing bedding bundles.
All that to say, this highly recommended bedding brand ends up being on the pricier side when you get everything you need. You can shop for bedding bundles, though, which can save you up to 25%. Sets include Hardcore Sheet Bundles from $198, Move-In Bundles from $425, and even Bed and Bath Bundles from $187. If you just want Core Sheet Sets, those start at $109, and if you need a Split King set, those are available, too; they start at $209.
Parachute
Best For: Midrange and Luxury Budgets
General Price Range: $60 - $3,318
Where to Buy: Parachute
What is this brand known for? Parachute's premium-quality items meet Oeko-Tex certification, which means they're made safely without any harmful chemicals or synthetics, according to the company. Materials are listed as percale, sateen, linen, brushed cotton, down, and down alternative.
SEE ALSO: What It's REALLY Like to Buy a Mattress Online
Although prices start around $60, we didn't include this company in our affordable-budget range, as that $60 price tag will get you one fitted sheet. Still, you can save by opting to buy bedding bundles. The Down Basics Bundle runs from $392 to $759, while the Down Alternative Basics Bundle costs between $225 and $481. Starter Bedroom Bundles are priced from $394, and Supreme Bedroom Bundles are priced from $1,681.
Serena & Lily
Best For: Midrange and Luxury Budgets
General Price Range: $198 - $528
Where to Buy: Serena & Lily
What is this brand known for? The company purports to love "breezy California style," and their products seem to reflect that. With muted colors and understated patterns, this bedding brand is for anyone who appreciates premium items with a minimalist but elegant look. Sheets are available in linen, sateen, and percale in a variety of prints, colors, and designs. Blankets and coverlets from Serena & Lily are all cotton, and come in different textures and colors.
How to Save on the Top Bedding Brands
Shop White Sales
Because bedding can be expensive, you'll want to save wherever you can. But that doesn't mean you have to buy the cheapest items you can find; you just have to know when to shop to make sure your dollar goes further.
White sales happen during January every year, and feature discounts on bedding and bath items.
One of those times is during white sales, which happen in January every year. These events are specifically geared toward buying bedding and bath items, so if you need new blankets and sheets, it's a great opportunity to shop for them.
Buy It for Life
The other best option when purchasing bedding is to try to "buy it for life." As the subreddit devoted to this method explains, it's "for practical, durable and quality made products that are made to last."
The thing to remember about buy it for life, or BIFL, is that you may find yourself paying more upfront. But because the items are designed to last, it's a sort of one-and-done purchase. That is, if the products are good quality, you should be able to go several years, or even decades, without having to replace them. Considering how much time you spend sleeping and how important it is to be comfortable when doing so, BIFL bedding is a solid investment to make.
Can't wait to shop? Check out the best bedding deals available now!
---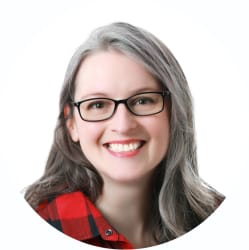 Senior Staff Writer/Consumer Analyst
Julie's work has been featured on CNBC, GoBankingRates, Kiplinger, Marketwatch, Money, The New York Times, Real Simple, US News, WaPo, WSJ, Yahoo!, and more. She's extolled the virtues of DealNews in interviews with Cheddar TV, GMA, various podcasts, and affiliates across the United States, plus one in Canada.
DealNews may be compensated by companies mentioned in this article. Please note that, although prices sometimes fluctuate or expire unexpectedly, all products and deals mentioned in this feature were available at the lowest total price we could find at the time of publication (unless otherwise specified).