You Could Save Up to $2,000 a Year with a 3D Printer
Admit it: The first time you heard about 3D printing, you were convinced you were two tribbles and a red shirt away from living in an episode of Star Trek. Just a few years ago the notion of being able to design (or download the blueprints of) a product and then manufacture it in your own home seemed like pure science fiction. But 3D printing is in fact a reality, and a potential a money-saving one at that.
While there's a deluge of information about how 3D printing will change the world, we decided to focus on the practical side of the practice and examine if it's worth buying a 3D printer for your own home.
The Cost of a 3D Printer
If you're in the market for a cheap 3d printer, you might be waiting for some time for a rock-bottom sale to come along; according to Cube Hero, most pre-assembled 3D printers cost between $500 and $800. Generally speaking, these cheap 3D printers are earlier-generations or base models. As such, they lack covers, use solely PLA or ABS materials (and not both), and/or have smaller build volumes. So if you want to actually implement a wide array of 3D designs, you'll need to spend a little more on the printer. Metal 3D printers, and models with an extended range of 3D printing capabilities, are priced between $850 and $2,200.
3D printing materials are also an expense to consider. Home 3D printers use filament spools made from one of two malleable thermoplastics, ABS or PLA. Currently, these materials are affordable, as most 3D printers use interchangeable filament spools. In general, a 2.2-lb. spool of either ABS or PLA 1.75mm filament (about a 2-month supply) costs about $30 shipped, and eBay tends to have the best prices.
How to Save Money with a 3D Printer
Beyond earning you bragging rights, a 3D printer could eventually pay for itself. In fact, according to a study conducted by the Michigan Technological University, making your own everyday items like garlic presses, iPhone docks, shower curtain rings, and shaving razors has the potential to shrink your household expenses by $300 to $2,000 a year. How might a homemade garlic press save you that much money, you ask? Researchers at Michigan Technological University built 20 household objects using simple 3D designs from the MakerBot Thingiverse, and then compared their manufacturing costs to the price of similar items (with the help of Google Shopping).
"The results are pretty amazing," Gizmodo explains. "It would cost between $312 to $1,944 to buy the [20] items, but just $18 to make them using the 3D printer. Clearly, the printers are expensive, but such figures suggest that they can pay for themselves in a time frame of months to years."
3D Printing at Home Isn't as Easy as it Sounds
However, despite what the candy-colored machines and optimistic tech articles might lead you to believe, 3D printing can be a complicated process, involving CAD software and engineering know-how. Matthew Griffin of Adafruit says: "You have to learn the metaphors and just go native, but before that point it can be frustrating to even navigate the design space." Take the time to read up on your 3D printer's software before you buy; if a 3D printing community (like this one) says a particular program isn't for rookies, heed the warnings!
Also, some research suggests that home 3D printers may be hazardous to your health. Researchers at the Illinois Institute of Technology recently classified home 3D printers as "'high emitters' of ultrafine particles (UFPs), reporting similar emission rates to the operation of a laser printer or the burning of a cigarette." Such UFPs have been linked to lung cancer, strokes, and asthma. The study concluded that users should be cautious about operating 3D printers in inadequately ventilated areas and called for more research on the subject.
Time to Geek Out: How 3D Printing Is Changing Everything
OK, we made sure that you ate your vegetables. Now we can all geek out about some of the amazing ways that 3D printing is changing the way we look at pretty much everything. Did you know, for example, that NASA is putting a 3D printer on the ISS? Astronauts will use it to make small tools and spare parts in zero-G. The field of medicine is also benefiting from the technology: 3D printers have made "a jawbone, a functioning bladder ... skin cells for burn treatments" and, recently, both the tissue and electronic components for a working artificial ear. Even the fashion industry is embracing 3D printing with designers teaming up with architects to build couture looks out of a variety of synthetic materials.
With the number of 3D printing services, techniques, and concerns growing by the day, it's evident that this is only the dawn of the age of 3D printing technologies. But presently the monetary cost and high learning curve associated with 3D printers may limit its household adoption. The good news though is that 3D printing has so much potential, it's bound to become more affordable and get easier to use.
Reader, would any of you buy a 3D printer for your home?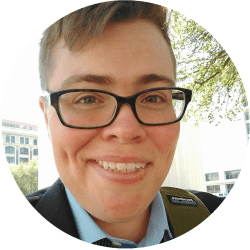 Former Senior Blog Editor
Michael added the finishing touches to most of the Blog articles on DealNews. His work has appeared on sites like Lifehacker, the Huffington Post, and MSN Money. See him rant about video games by following him on Twitter
@ThatBonebright
.
DealNews may be compensated by companies mentioned in this article. Please note that, although prices sometimes fluctuate or expire unexpectedly, all products and deals mentioned in this feature were available at the lowest total price we could find at the time of publication (unless otherwise specified).