What You Should Know About Student Loans (and 8 Ways to Pay Them Off)
The average debt for 2016 graduates is about $37,000. Start lowering your own student loan amounts by claiming deductions, taking advantage of available tools, and more.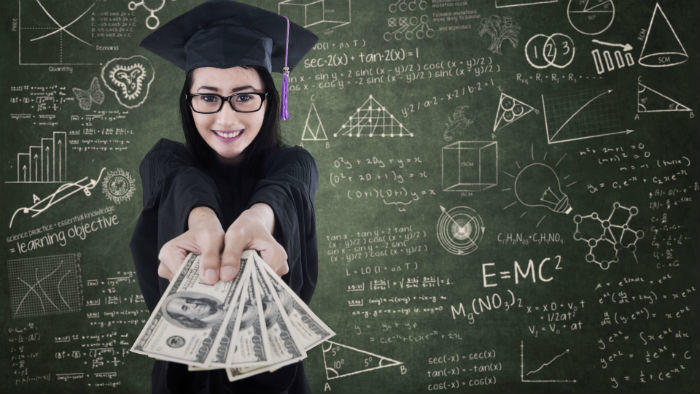 The class of 2016 is making news: They have the distinction of graduating with tens of thousands of dollars in debt, even more than last year's grads. That's a big burden at a time when the job market is still a bit sleepy and not exactly welcoming them with fat salaries.
No doubt, after all the celebrating, students will begin to wonder how they're going to pay for that wonderful degree. "The average debt at graduation this year will be about $37,000," says Mark Kantrowitz, publisher and vice president of strategy for Cappex.com, a free website that connects students with colleges and financial aid.
"Assuming a 6% interest rate, the monthly payments on a 10-year term will be $411. Payments will be lower if one chooses a longer repayment term (e.g., 20 years = $265)." But lower monthly payments can mean more money paid overall (see below).
We'll clue you in to how student loans are impacting recent graduates, and offer eight helpful tips for paying off your own college debt.
Student Loans Are Taking a Financial Toll on Millennials
The prospect of taking years to pay off student loans can be depressing. A recent survey from Citizens Bank found that millennial college graduates with student loans are typically spending almost one-fifth of their annual salaries on student loan payments, and 59% said they have no idea when their loans will be paid off. Of those polled, students owed just over $40,000 on average.
SEE ALSO: Everything You Know About Millennials is Wrong: 5 Money Myths About Gen Y
Trouble is, many haven't even looked into lowering their monthly payments. Thirty-seven percent of the graduates didn't even know the interest rate for their loans. More than a quarter had never even heard of student loan refinancing, and surprisingly, 44% said they didn't really understand the difference between federal and private student loans.
Millennial graduates with student loans are spending almost one-fifth of their salaries on student loan payments.
Student loans had more than curtailed their lives after college. About half of those polled have limited their travel and clothing purchases, and 46% have limited how much they spend on entertainment and social events. What's quite telling is that 57% said they regret taking out so many loans, and 36% said if they had to do it again, they would not have gone to college because of the costs.
Despite the less-than-rosy picture for newly minted grads, there are strategies for getting the student loan monkey off your back faster.
8 Smart Ways to Pay Off Student Loans
Shell out more money, if you can.
Choose the repayment plan with the highest monthly payment you can afford. Minimum payments keep the debtor in debt as long as possible, and maximize the money ultimately paid to the creditor.
Make payments easier.
Sign up for auto debit, where monthly payments are automatically transferred to your lender from your bank account. Not only will you be less likely to pay late, but many lenders will give you a slight discount (like an interest rate reduction of 0.25% or 0.5%) as an incentive, Kantrowitz says.
SEE ALSO: Big Scam on Campus: Financial Traps of College Aid Accounts
Claim the Student Loan Interest deduction on your federal income tax return.
This lets you deduct up to $2,500 in interest on federal and private student loans as an above-the-line exclusion from income. You can claim the deduction even if you don't itemize. Income phaseouts begin at $65,000 (single) and $130,000 (married filing jointly), Kantrowitz says.
Strategize with high-interest-rate loans.
If you have extra money, target the loans with the highest interest rates for quicker repayment. Include a letter with instructions for the payment, specifying that the extra money should be applied to the principal balance on the loan with the highest interest rate, and not as an early payment of the next installment due.
Take advantage of an array of tools.
One example is the suite of free tools that Student Loan Hero offers. With the consolidation tool, borrowers can apply for federal assistance. Income-driven plans such as the Income-Based Repayment Plan and Pay As You Earn Repayment Plan are accessible through this tool.
The loan dashboard syncs all of the users' student loans in one central place, including both federal and private loans. It eliminates the confusing process of logging into multiple websites, displaying all loan information in one easy-to-access location. Calculators on the site help borrowers run the numbers to analyze various repayment options, before they adjust their actual plans.
SEE ALSO: These Employers Will Help Pay Off Your Student Loans
Avoid consolidation mistakes.
Consolidation does not always save money. It can prevent accelerated repayment of the loan with the highest interest rate. "Wait several years after graduation before considering a refinance of private student loans," Kantrowitz says. "If, and only if, you make all payments on time (on all debts, not just student loans) by the due date, your credit score may improve enough for you to qualify for a lower interest rate."
Be careful about refinancing federal loans into private student loans.
Even if you can qualify for a lower interest rate, there is a trade-off between the superior benefits of the federal student loans and the lower cost of private student loans. "Generally, federal student loans are cheaper, more available, and have better repayment plans," Kantrowitz says. "Federal student loans offer death and disability discharges, income-driven repayment, extended repayment, three years of deferments and forbearances, public service loan forgiveness, and low fixed interest rates."
Seek forgiveness.
The best student loan forgiveness program available right now is Public Service Loan Forgiveness, says Robert Farrington of The College Investor. After 10 years of payments, workers in public service can see their direct loans forgiven. Public service includes fields like government work, teaching, the military, and emergency management. More information is available on The College Investor site, which offers ways to get student loan forgiveness.
Readers, what are your best tips for paying off student loan debt? Let us know in the comments below!
---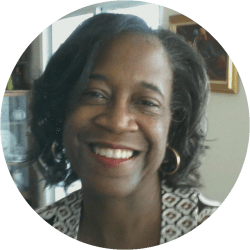 DealNews Contributing Writer
Sheryl Nance-Nash is a New York City-based freelance writer specializing in personal finance, small business, general business, and travel. Her work has appeared in The New York Times, Money, DailyFinance.com, Forbes.com, and many more.
DealNews may be compensated by companies mentioned in this article. Please note that, although prices sometimes fluctuate or expire unexpectedly, all products and deals mentioned in this feature were available at the lowest total price we could find at the time of publication (unless otherwise specified).