5 Essential Tips for Buying a New Work Wardrobe
Invest in high-quality basics like suits and shoes, then show off your personality with affordable extras.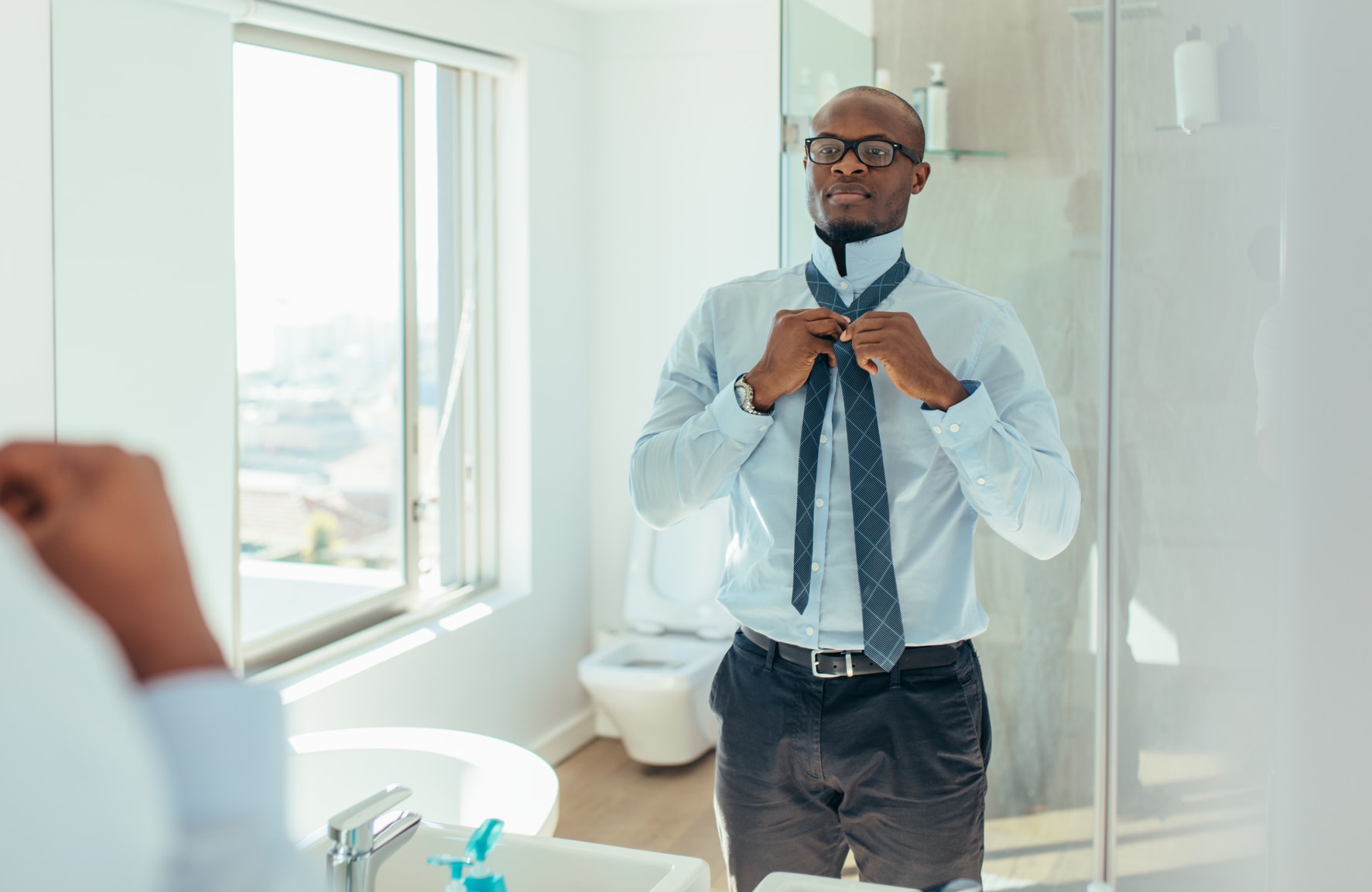 Congratulations! After navigating the stormy sea of job applications, interviews, and rejection emails, you've landed an exciting new job. What better way to start this new chapter of life than with a new work wardrobe? Investing in new outfits can be stressful, though. To make the process easier, we offer these five tips for buying work clothes.
Don't Skimp on the Basics
Buying the staples for your new work wardrobe is not the time to cut corners. And while this tip may not save you money at the start, it will definitely pay off in the long run. Regardless of what your new job may be, every working professional should have a few basic — but essential — clothing items in their closet.
Everyone should invest in a pair or two of comfortable, durable dress shoes.
Women should opt for a versatile dress that'll fit in just about any office environment. Avoid patterns, fabrics, or cuts that won't shift with the seasons; you want a frock that'll look as good in the spring as it did in the fall. You'll be able to pair these items with almost everything in your closet, saving you money over time.
For men, the basics are pretty straightforward. You should invest in simple, high-quality dress shirts in solid, understated colors — whites, blues, and grays. These shirts will form the foundation of your day-to-day look, and add variety to the next thing you won't want to pinch pennies on: a classic suit. Make sure you're mindful about finding a suit that's flattering and comfortable; if a modern, slim cut isn't right for your body shape, then go for something roomier.
Last but not least, everyone should invest in a pair or two of comfortable dress shoes. You're going to be wearing these almost every day, so make sure they're durable and easy on your feet.
You Don't Have to Shop Specialty Stores
Lots of retailers specialize in business attire, but their prices can leave a lot to be desired. However, your go-to shopping destinations for casual duds may also sell work-appropriate clothes.
Women and men alike can find a number of affordable professional clothes at Target. The popular retailer recently launched two clothing lines that include affordable and chic work outfits: A New Day, which can be found in the women's section, and Goodfellow & Co in the men's section.
Other stores and lines to consider are H&M's Modern Classics, Gap's Work Shop, and just about anything at Banana Republic.
Buy Clothes You'll Like Wearing
Don't waste your money on clothes that'll make you uncomfortable. Whether ties make you claustrophobic, or skirts make you cringe, don't waste money adding items you hate to your new wardrobe.
SEE ALSO: These 2 Features Help Men's Dress Shoes Last Forever
Instead, only purchase clothing that makes you feel like your best self. As you try on different outfits, ask yourself, "Would I enjoy wearing this more than once?" You want to make sure you feel confident in your new position; a big part of that depends on how good your clothes are making you feel.
Have Fun (But Don't Go Overboard)
Be honest with yourself... do you really need an entirely new wardrobe for this job? When you have a good stable of neutral basics, creating new outfits is as easy as picking a few affordable statement pieces.
When choosing accent clothes, don't be afraid to show off your personality. If you're more adventurous, for example, consider buying a statement shirt or blouse. Accessory lovers should add eye-catching jewelry, ties, or scarves to their outfit rotation. Any of these options are a great way to express yourself at work, especially if your office environment has a flexible dress code... which brings us to our final tip.
Ask About the Office Dress Code
Sometimes it's easy to determine the style atmosphere at a place of business, but you don't have to be a mind reader. When in doubt, ask your new manager. You don't want to end up over (or under) dressing — or spending money on clothes you don't need! It's better to be safe than sorry, and asking will show your superiors that you care.
If your work environment is business casual, you'll probably have more freedom to dress "comfortably," but it's still a good idea to have a few blazers and dress pants in your closet. Be sure to ask your manager if more casual items like jeans, sundresses, or khakis are appropriate, too.
Asking about the office dress code can save you time and money. Plus, it shows your superiors that you care.
If the dress code is business professional, then we're talking suit separates, dresses, stockings, and comfortable dress shoes. You may have the freedom to share your personality through accessories, but it's best to err on the side of neutral colors and patterns when you first start out.
If your job's dress code is something else entirely, definitely ask your new manager for the full rundown. Maybe you'll have to wear some kind of uniform, or maybe your office is completely casual — and showing up in a suit would make the wrong impression. Either way, find out from your boss what's appropriate and inappropriate before you show up for your first day.
Readers, how do you save money on your work wardrobe? Share your tips and tricks in the comments!
---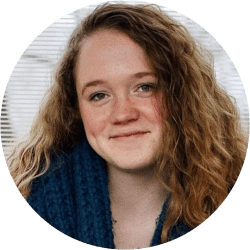 DealNews Contributing Writer
Sarah Heikkinen is an upstate New York-based freelance journalist and marketing and social media specialist. She has freelanced for several publications, including Teen Vogue, the Ithaca Times, and The Scofield. She graduated with her Master's in Journalism from the S.I. Newhouse School of Public Communications in 2017.
DealNews may be compensated by companies mentioned in this article. Please note that, although prices sometimes fluctuate or expire unexpectedly, all products and deals mentioned in this feature were available at the lowest total price we could find at the time of publication (unless otherwise specified).