Walmart Won't Offer Free Shipping This Holiday Season
Target, Best Buy, and other competitors are promising free shipping, while some retailers are also setting limits.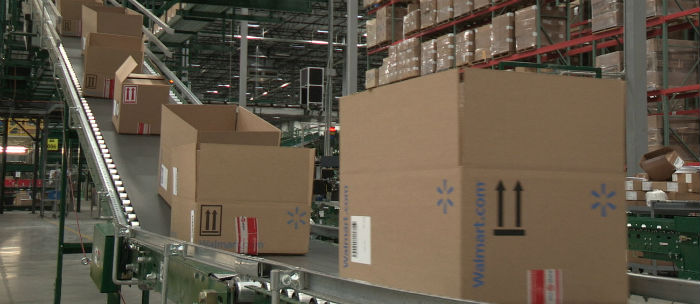 The holiday season has officially kicked off — and so have the holiday retail wars. The big players are already gearing up, announcing free shipping, rolling out the commercials, and even offering a new take on curbside pickup, hoping the incentive of online-to-door-delivery will be enough to win your holiday shopping loyalty. But one key retailer is missing from the free shipping mix: Walmart.
The company recently announced it doesn't plan to offer free holiday shipping. Instead, Walmart will stick with the usual $50 minimum purchase threshold for free shipping. It might be a risky play, considering almost half (46.1%) of holiday shopping this year will be conducted online, according to the National Retail Federation.
Who Needs Free Shipping?
Instead of free shipping to your home, Walmart plans to push the company's free shipping to store option for purchases less than $50. It makes sense for Walmart. After all, when customers pick up online orders, they're likely to browse the store and make additional purchases, racking up the total holiday shopping done through one retailer. But it might not make sense for the company's customers.
In a recent survey conducted by the United Parcel Service and comScore, only about one-third of shoppers said they'd prefer to have packages delivered to a place other than their home, while about 50% of respondents have had an order shipped to a store for pickup in the past.
Walmart's Site to Store program has also faced the same problems experienced by many retailers. The process of parking, walking all the way to the back of the store, and waiting in line can be frustrating for consumers, especially during the busy holiday season. In fact, another study found that in-store pickup is often as slow or slower than just finding the item on shelves and checking out. So many may opt to avoid the process altogether.
Target, Best Buy, and More Are Offering Free Shipping for the Holidays
A few of Walmart's competitors are promising free holiday shipping this year in an early play to woo customers. Target has already lowered its shipping thresholds. From November 1 through Christmas Day, customers can have any order shipped free. Customers will also get free returns.
Best Buy started offering free shipping on any purchase (with a few exceptions) October 25 and will continue to offer the promotion longer than Target. Customers have until January 2 to get free shipping with no minimums.
Sports Authority is offering free shipping through the holiday season. However, certain items don't qualify for the promotion, including large and heavy items like home gym equipment, select camping gear, trampolines, and some furniture items.
Some stores are offering free shipping for a limited number of products. Home Depot is offering free shipping on holiday décor with no minimum. And free shipping tags have already popped up on select seasonal décor at Pottery Barn.
Free Shipping, With Limits
Other retailers are falling more in line with Walmart, offering free shipping for select customers or with a minimum purchase.
Amazon's famous free shipping for Prime members, for example, probably won't expand to include all customers again this year. However, the online giant does offer free shipping with a $35 purchase on select items for non-Prime members.
Kohl's has a $75 shipping minimum, but the retailer has been known to lower the threshold — or offer free shipping altogether — on certain days throughout the holiday season.
Old Navy has a year-round minimum purchase of $50 for free shipping, though the retailer has lowered the threshold to $35 during sale periods, and has offered free shipping with no minimum at select times throughout the holiday season.
Free Returns: A Convenient Perk for the Holidays
Blissfully, free shipping isn't a one-way trip during the holiday season. Many retailers are offering free return shipping for orders purchased online.
PayPal, now operating independently of eBay, is also in on the free returns game this season in an attempt to get more people to check out through the third-party site. Customers who purchase through PayPal can activate the coverage through the website and receive up to $30 worth of return shipping costs, even if the retailer isn't offering. Customers will have until January 31 to claim the free return shipping, but can only claim up to four purchases total.
Site-to-Store Upgrades
Many retailers are also trying to boost the appeal of site-to-store shipping through the holidays.
Walmart is making an effort to make things easier for shoppers this year. According to Bloomberg Business, the company has been relocating pickup areas to the front of the store, so customers can be in and out faster (and hopefully leave happier).
Target is making the trip even shorter. Through a partnership with Curbside, a Silicon Valley startup, customers who opt for site-to-store shipping can pull to the front of the store to have their purchases delivered to their car. However, the retailer is only offering the program at 121 Target locations so far, so your mileage (and your pickup trek) may vary, according to the Minneapolis / St. Paul Business Journal.
Of course, we're still early in the season, and other retailers may announce free shipping deals later (especially the infamous last-minute deals for late shoppers). What retailers are you most hoping will offer free shipping? Let us know in the comments below.
---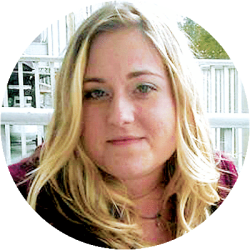 DealNews Contributing Writer
Angela Colley has covered everything from money saving technology to how the Mayans might affect your savings. She's appeared on publications like MainStreet and MSN Money. You can follow her on Twitter
@angelancolley
.
DealNews may be compensated by companies mentioned in this article. Please note that, although prices sometimes fluctuate or expire unexpectedly, all products and deals mentioned in this feature were available at the lowest total price we could find at the time of publication (unless otherwise specified).