Should You Get Travel Insurance?
It may seem like an add-on scam, but depending on the coverage and the nature of your trip, travel insurance may be a valuable investment.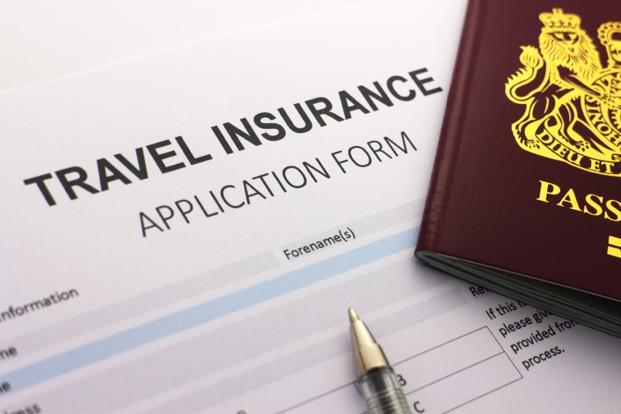 When booking travel tickets, the option to spring for travel insurance inevitably pops up. You might click quickly past, thinking it's just another gimmick to nickel and dime shoppers on their way to the checkout. Or you might look at the price and the coverage and consider what you're willing to pay for the trip.
Is it worth it? It depends on several factors, including the value of your whole trip, the price of your coverage, and what aspects you want to protect to ensure safe, happy travel. And if you do choose to get coverage, you'll be in good company: Travelers spend about $1.9 billion on such policies annually, according to the U.S. Travel Insurance Association.
How to Determine if Travel Insurance Is Right for You
Here are some basic steps to take if you are considering travel insurance:
Find out what coverage you already have.
Figure out what you might need to fill the gaps.
Compare coverage and prices through various providers.
Consider whether you'd rather have the money or the peace of mind.
Ask, "What's the worst that could happen?"
In the end, whether or not you should get travel insurance and for what depends on your trip and your goals. On a weekend trip to see "Reba, Brooks & Dunn: Together in Vegas," you probably don't care if you lose your bags, as long as you have a Sharpie and something for Reba to sign by showtime. But a travel delay or stomach flu could ruin your once-in-a-lifetime climb up Kilimanjaro.
Types of Coverage
So what's the best travel insurance to fulfill your needs? Check out the common options available, and what they cover.
Baggage
Baggage coverage typically reimburses you for items lost, damaged, or stolen. Most policies pay up to $500 per bag. (Though the Department of Transportation says airlines are on the hook for up to $3,300 of baggage lost on domestic flights, anyway.) These policies also can cover delayed bags, paying a few hundred dollars for each, and might be worthwhile if traveling internationally.
Cancellation
Cancellation or interruption coverage is the reason most travelers give for purchasing travel insurance policies. These allow you to recover some non-refundable losses if your plans change, though it must be for a covered reason, such as illness or unforeseen circumstance like the bankruptcy of the tour provider.
And it will depend whether the value of the ticket is less than the minimum — or more than the maximum — covered by your policy. Interruption coverage pays about $300 to $500 for each day your trip is delayed. But it's not always easy — or cheap — to exercise the policy, as you still might have to pay up front for another flight, for example, and be reimbursed.
Death and Dismemberment
Like life insurance if you were staying home, death and dismemberment coverage pays your beneficiaries should you die or suffer a life-impairing accident while away. If you already have such insurance, this coverage would pay beneficiaries an additional amount, up to $1 million.
Evacuation
In the case of a natural disaster or medical emergency, an evacuation policy will cover, or more likely defray, the cost of being transported to safety. This kind of coverage can start as low as $40.
Medical Treatment
If you fall ill or get injured on vacation, you'll probably need medical attention and might not be close to a hospital in your network. That's where emergency medical and dental coverage come in. These plans do not cover pre-existing conditions, only the treatment of illness or injury experienced while traveling. Although, as with all of these, exclusions apply.
Through travel sites like Orbitz or Expedia, these often come as package deals figured as a percentage of the trip's total cost, and comprehensive policies make up 80% of travel insurance purchases. But there are other ways to insure your trip.
Where to Purchase Travel Insurance Policies
InsureMyTrip, SquareMouth, and WorldNomads are among the sites that allow you to compare travel insurance options — bundled as well as à la carte.

Of course, prices change depending on where you're going, when, and with whom. So figure that out before you start browsing, and read the fine print on your regular insurance policies as well as the terms of your credit cards. You might just discover that your beneficiaries will be taken care of in the event of your untimely demise at the Eiffel Tower, or that the doctor you saw in Kathmandu does in fact work with Aetna.

Credit cards, too, might offer travel insurance you didn't know you had by covering purchases, such as flights and/or lost luggage. (The best cards for travel insurance are Chase Sapphire Preferred, Discover It, Wells Fargo Propel 365, Citi Prestige, Wells Fargo Propel World, Chase Freedom, and U.S. Bank FlexPerks.) See what they offer, and know where their coverage ends.

And that's just good advice for travel insurance in general.
The Final Word: Do Your Research
In short, don't assume a few clicks on a travel site means you're adequately covered. Take a look at the policy and know what you can — and can't — claim. Go into your search knowing what you do — and don't — need to cover.
And don't think it ends there. Be aware of the requirements and don't get on that connecting flight until you have made the calls and collected everything you need to file a claim.
Readers, have any of you taken advantage of travel insurance while abroad?
---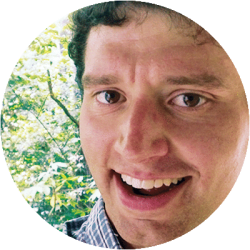 Contributing Writer
Joshua Nichol-Caddy has written for DealNews since 2011, applying his interest in and knowledge of bargain hunting to pen an assortment of weekly roundups, including the Best Travel Deals of the Week.
DealNews may be compensated by companies mentioned in this article. Please note that, although prices sometimes fluctuate or expire unexpectedly, all products and deals mentioned in this feature were available at the lowest total price we could find at the time of publication (unless otherwise specified).