Rent, Buy, or Borrow: How Should YOU Score Formal Wear?
We discuss the pros and cons, depending on how much you'll pay and how often you'll wear it.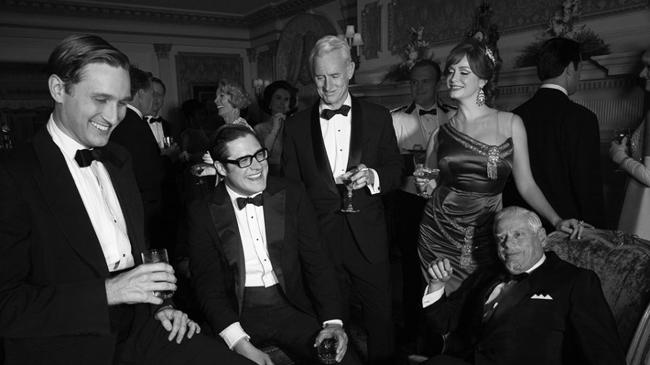 Prom or wedding, cocktail party or black tie banquet, there comes a time when we all get invited to a formal event.
To look the part (and meet the dress code), you'll need a dinner jacket, tuxedo, evening gown, or formal dress. But should you rent, buy, or borrow it? Each option has its positives and negatives when it comes to saving money, largely depending on whether you'll be wearing your formal attire only once or twice, or on a regular basis.
We take a look at how to dress formal and be frugal.
When to Buy It
Suits and Tuxedos
The average cost of a tuxedo is about $1,000. So unless you're James Bond dressing up for high-class casino action every weekend, owning a black tie outfit might not be worth it.
Like any good investment, buying a tux at this price point can pay off over time if you plan on wearing it often. Unlike tux rentals, purchasing your own opens you up to a wider variety of suits constructed in different fabrics for different seasons, and features like varying colors, unique lapels, satin piping, and figure-flattering styles (like single-breasted vs. double-breasted). Plus, you can have it tailored to avoid the awkwardness of an off-the-rack fit.
However, you don't need to pay designer label prices for a standard black tie getup. Many cheaper versions can run you under $100 for an entire penguin suit, though keep in mind that costs will creep upwards when you're factoring in accessories. This can include everything from cummerbunds, cufflinks, bow ties, patent leather shoes, and tailoring (if you can't land a suit with your exact chest/waist size).
Be sure to get a tux that's more conservative in style. It'll be more likely to stay timeless through a couple of fashion cycles.
If buying is a must but budget is a priority, a simple black suit from Target can take the place of a tux.
Save money by passing on some of these extras. Buying a plain white dress shirt or wearing one of your own can cut down the costs of buying a tuxedo shirt — and if it has barrel cuffs, cufflinks won't be needed. In many cases, a standard pair of well-polished black dress shoes are a good substitute. And if buying is a must but budget is a priority, a simple black suit from Target can take the place of a tux.
Dresses and Gowns
Slinking into a Chanel gown and slipping on some Manolo Blahniks may not be within everyone's price range — and that's not counting jewelry, which can make a price tag ring up into the tens, or even hundreds, of thousands of dollars.
If designer gown is truly a must, consider shopping second-hand or high-end (not thrift) consignment shops. Most are very selective with the clothes that line their racks, so you may be able to find some gently used formal pieces for a fraction of their original retail price.
Department and warehouse stores are good options for finding new formal wear, and auction sites like eBay may land you a winning bid on some quality pieces. As always, look for sales and use coupons whenever you can to cut down prices.
Consider the occasion and your role when calculating how much you should pay. If you're attending a formal wedding, for example, but you're not a bride or a bridesmaid, your dress won't need to be as ornate or expensive as those in the wedding party.
Once you've settled on your formal wear budget, you might consider splurging on items that can be worn again in the future, like shoes or accessories (such as earrings, wraps, or clutches). Saving money on a more affordable dress can free up cash to spend on pricier items for your ensemble.
SEE ALSO: 6 Hidden Costs of Being in a Wedding Party
Buy your dress instead of renting if you can wear it again in the future. Avoid trendy fashions that will quickly date themselves, and choose classic styles to last the test of time. Buying one key piece for your wardrobe can eventually make up the cost of renting a different gown for several events.
When to Rent It
Suits and Tuxedos
A bespoke tux may be worth the money to feel like a million bucks, but it's an unsound purchase if you're only planning to wear it once. The average tuxedo rental can cost around $200, including accessories, though you should be able to find one for much less — Jos. A Bank, for one, offers tux rentals from around $60. Renting also provides more flexibility in measurements, since most black tie and men's clothiers offer a range of chest sizes and inseams that are ready to wear.
Renting a tux is like renting a car: You'll also be responsible for assorted fees attached to the rental while it's in your hands. Late fees can tack on an extra $20. Spilled some wine all over yourself at the party? Damage fees (to cover dry cleaning expenses) run $10 at Jos. A. Bank's formal site. Rush fees may also apply; at TheBlackTux.com, up to $60 may be imposed if you rent yours at the last minute.
Dresses and Gowns
Websites like RentTheRunway.com can get you outfitted in red carpet-worth style for a fraction of the cost of buying. A Badgley Mischka dress on the site retailing for $1,100 can be rented for only $70. Rather than buying a cheaper dress that won't get much wear, renting designer is one way to go for glamour without going broke. Keep things simple and skip renting too many accessories to save some bucks.
SEE ALSO: 4 Things You Might Consider Renting — And Whether You Should Buy Them Instead
Remember that you'll need to part ways with your expensive duds on time; according to the site, there's a $50 late fee for untimely returns. Care to just keep your dress? RentTheRunway will automatically bill you 200% of the item's retail — not rental — value.
For that price, you'd be better off buying.
When to Borrow (or Reuse) It
If you're really pressed for cash, you can always borrow a suit, tuxedo, or gown from a family member or friend who wears the same size as you. It's a no-cost option that alleviates the need to buy or rent a piece of formal wear. Of course, you'll be stuck with their fashion sense for the evening.
Alternatively, reuse something from your closet and reinvent it into something new. Ladies, why not take an old bridesmaid or formal dress you've worn and dye it black for an evening event? Gentlemen, wear a black suit of your own in place of a tux; nobody will know the difference when it's offset with formal accoutrements like a bow tie.
Readers, what are some of your favorite tips for looking fancy on a budget? Let us know in the comments below.
---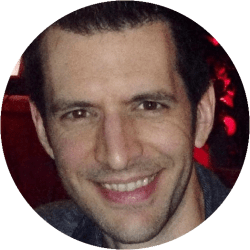 Contributing Writer
Paul Sisolak is a freelance writer who covers a wide range of topics, including personal finance, automotive reviews, travel, news and trends, entertainment, and education. He has written and reported for U.S. News & World Report, Business Insider, Huffington Post, CNN Money, StudentLoanHero.com, and GOBankingRates.com.
DealNews may be compensated by companies mentioned in this article. Please note that, although prices sometimes fluctuate or expire unexpectedly, all products and deals mentioned in this feature were available at the lowest total price we could find at the time of publication (unless otherwise specified).