Relive Your Crush on the Pink Ranger With These Power Ranger Collectibles
The new movie hits theaters this month. Reignite your passion for all things Power Rangers with this cool merchandise from the '90s!
The new Power Rangers movie premieres on March 24, featuring fresh takes on our Mighty Morphin heroes. Naturally, old school Power Rangers fans are now feeling extra nostalgic about the franchise's glory years from the mid-'90s.
If you've forgotten what it was like to live in a world where Power Rangers was the hottest thing going, check out these 10 weird and wonderful retro collectibles, all discovered on eBay.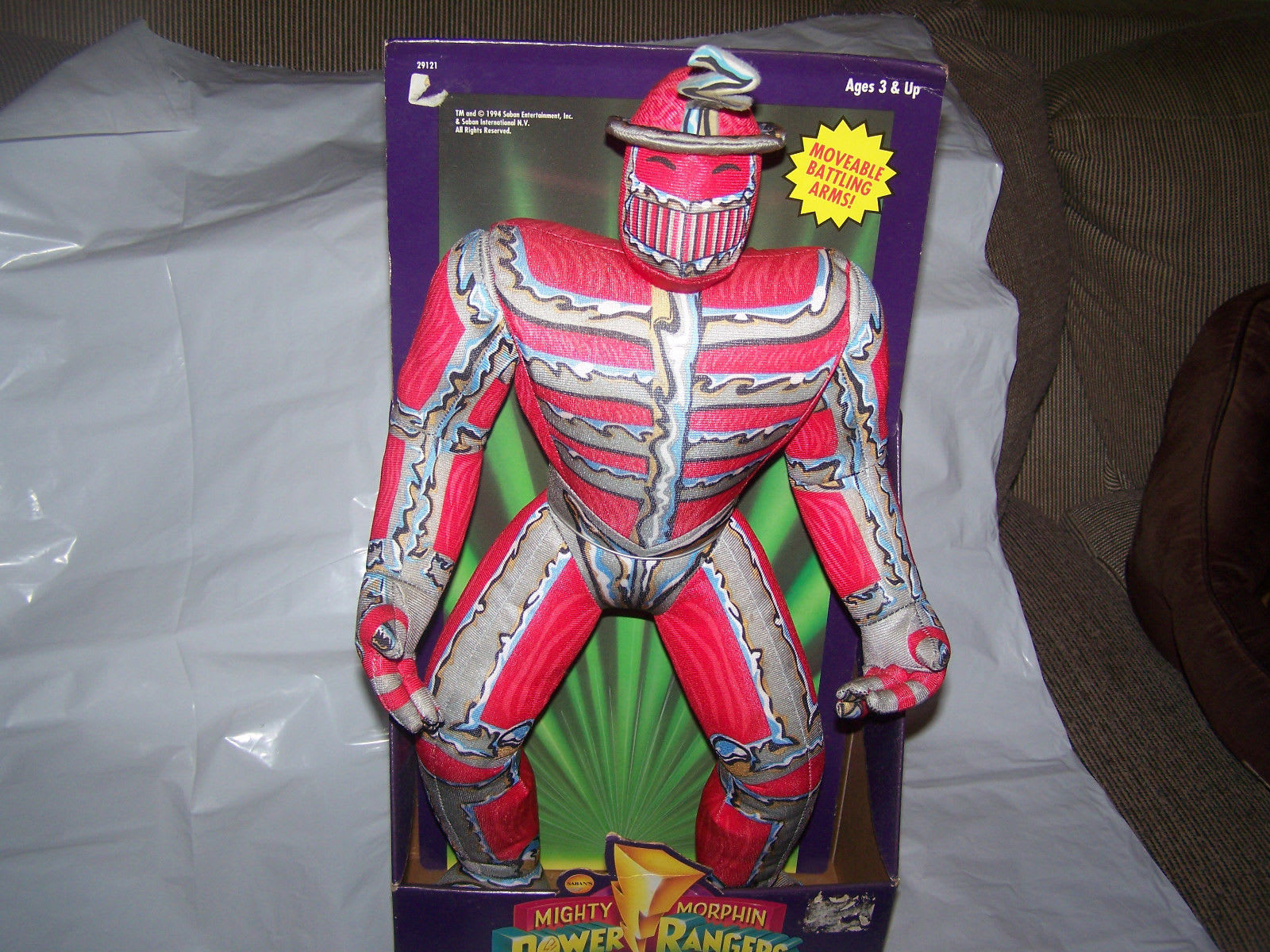 1994 Lord Zedd Plush Doll
Asking Price: $25
As one of the most ruthless villains the Rangers ever faced, Lord Zedd probably wouldn't have approved of being reduced to a lovable plush doll. It's amazing how his exposed subcutaneous tissue seems perfectly friendly in this format, and we especially dig the subtle smile on his face. Come to bed, Zedd!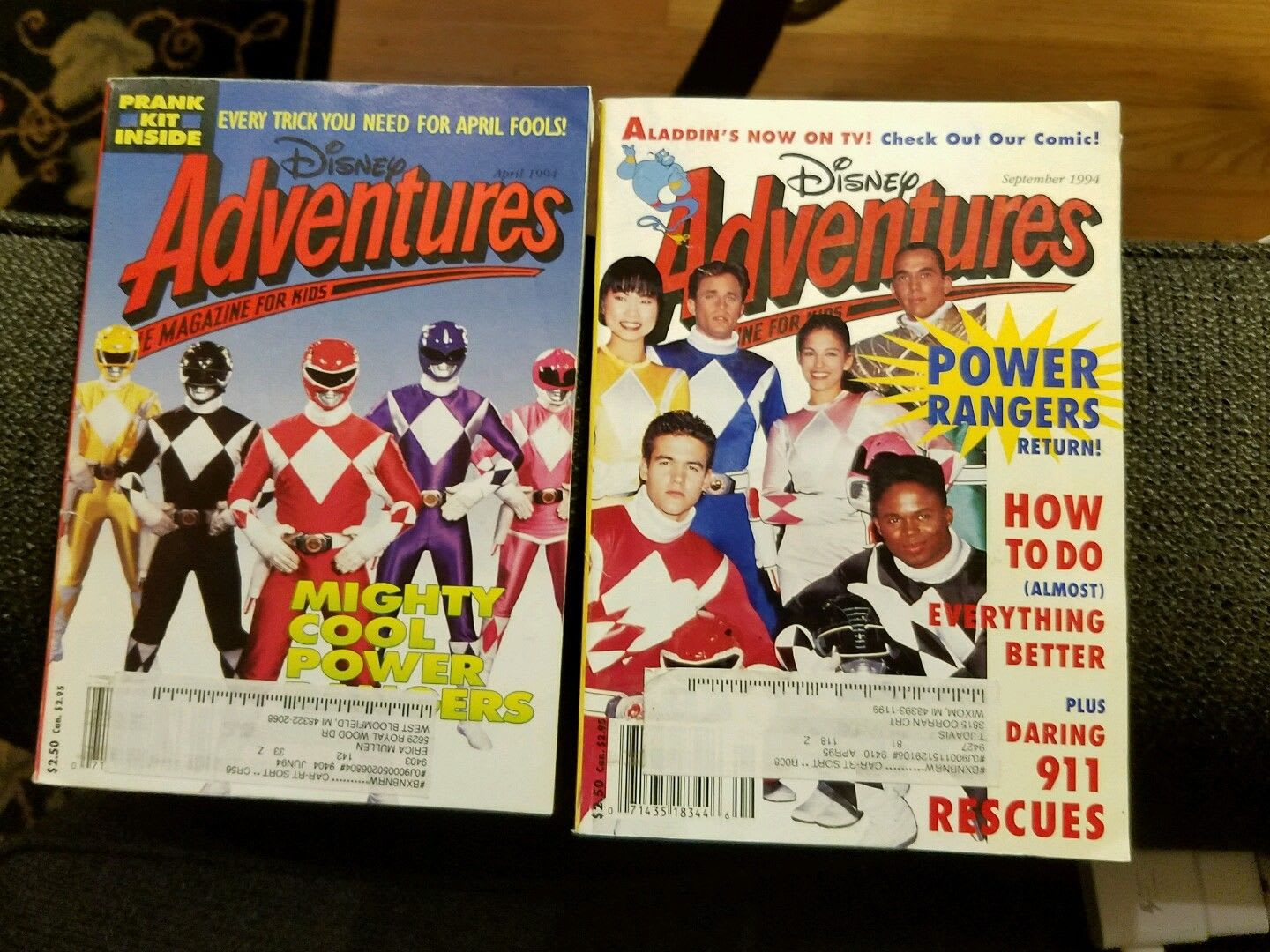 1994 Disney Adventures Magazines
Asking Price: $5.25
Surely many of you remember this magazine, which was basically the kiddie version of Reader's Digest, filled with comics and puzzles and a few too many interviews with the cast of Full House.
The Power Rangers scored more than one cover story, we guess because Disney knew that the Red Ranger would sell more copies than Mickey Mouse. (Hey, in the '90s, it was true!)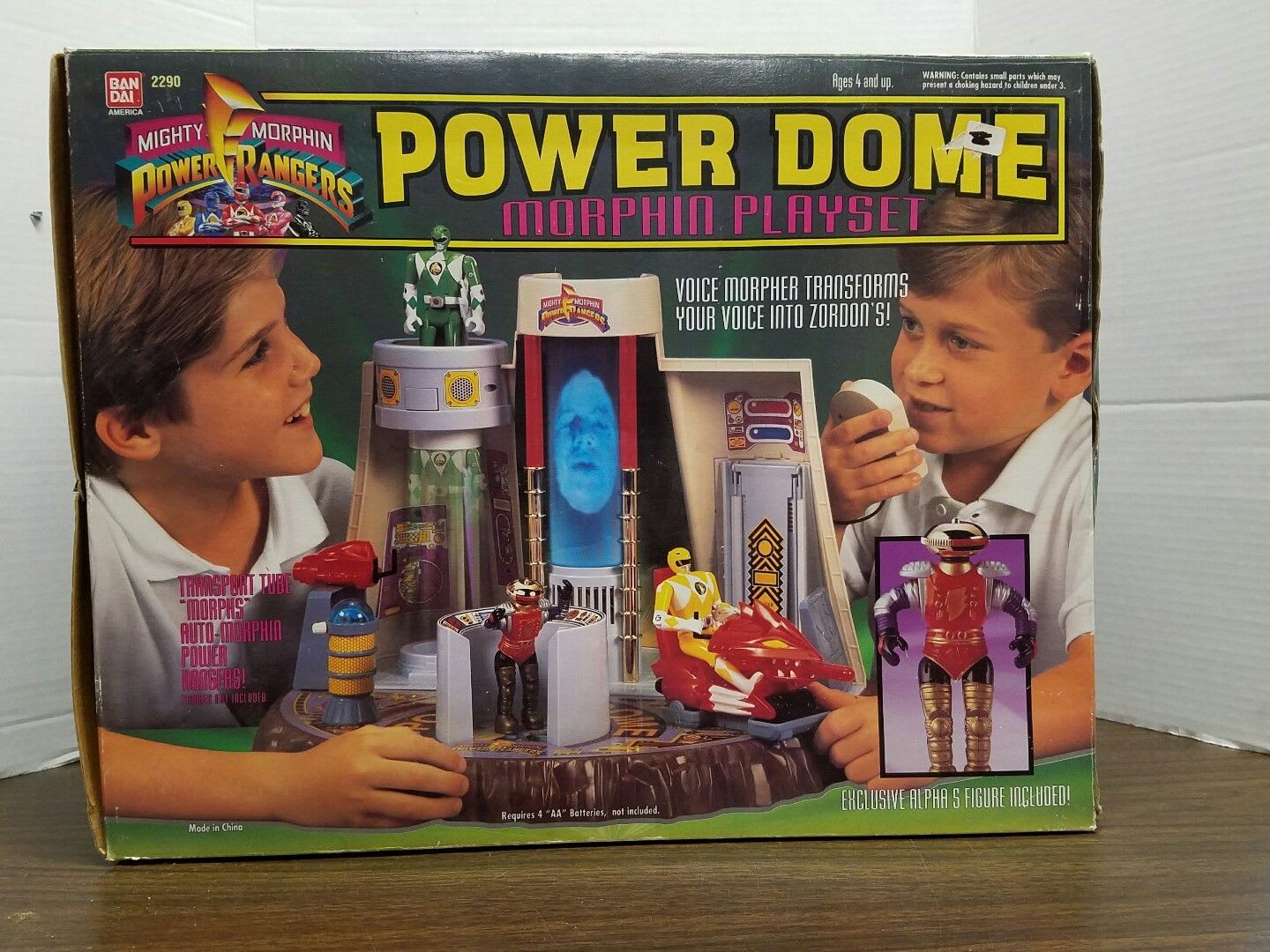 1994 Power Dome Playset
Asking Price: $89.99
We decided to limit Bandai's huge line of Power Rangers toys to just one entry on this list, even if it could effectively fill 10 lists.
SEE ALSO: Bid High & Prosper: 10 Star Trek Collectibles That Are Beyond Amazing
If we had to pick just one toy from the whole collection, how could we turn down the Power Dome playset, what with its creepy floating Zordon head and exclusive Alpha 5 figure? Ai-yi-yai-yi-yai!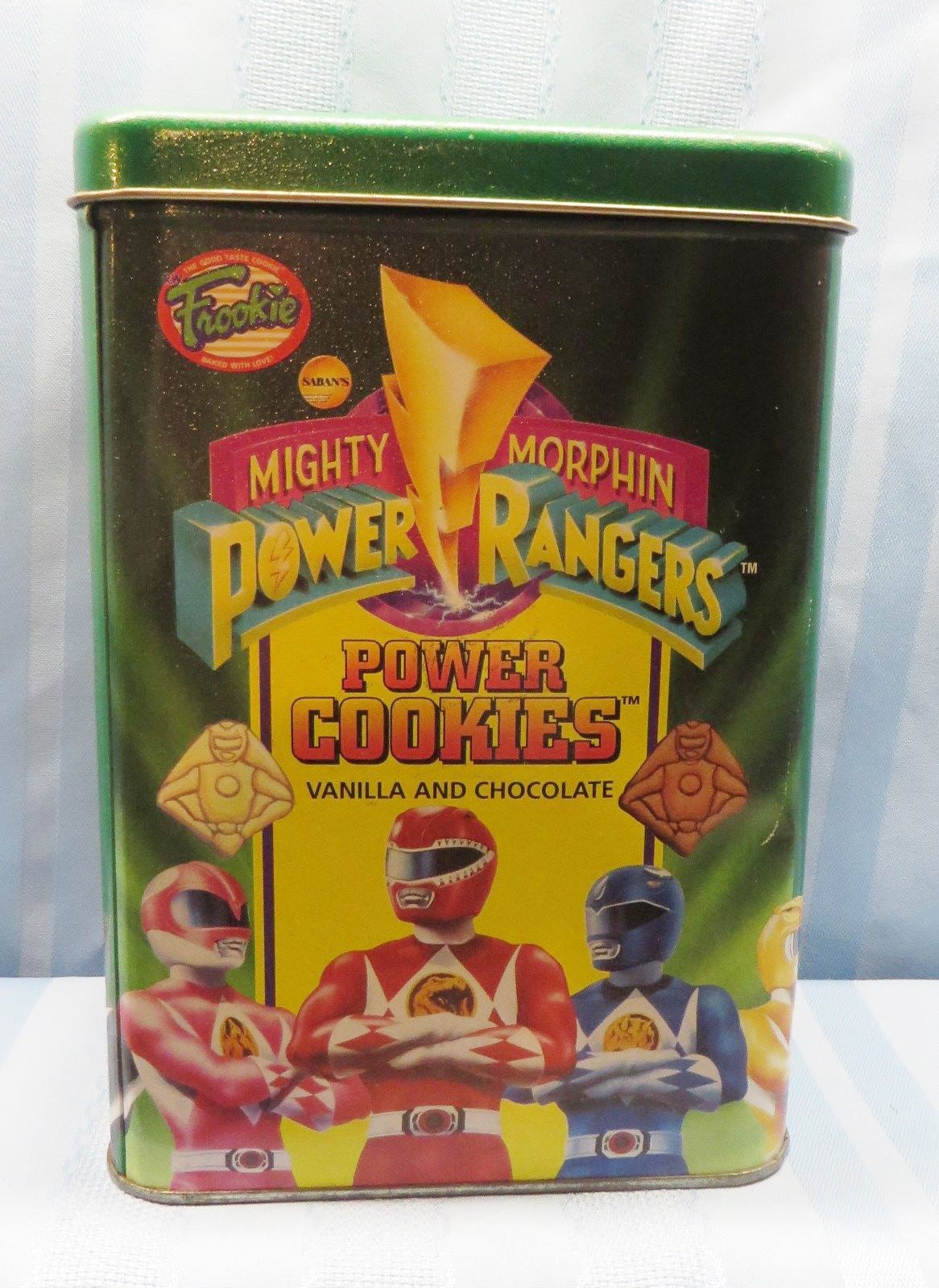 1994 Power Cookies Tin
Asking Price: $2.99
If you grew up on Frookie's Power Cookies, you'll be happy to learn that several eBay sellers have held on to the original tins. The cookies themselves may be long gone, but what a neat place to hide your valuables!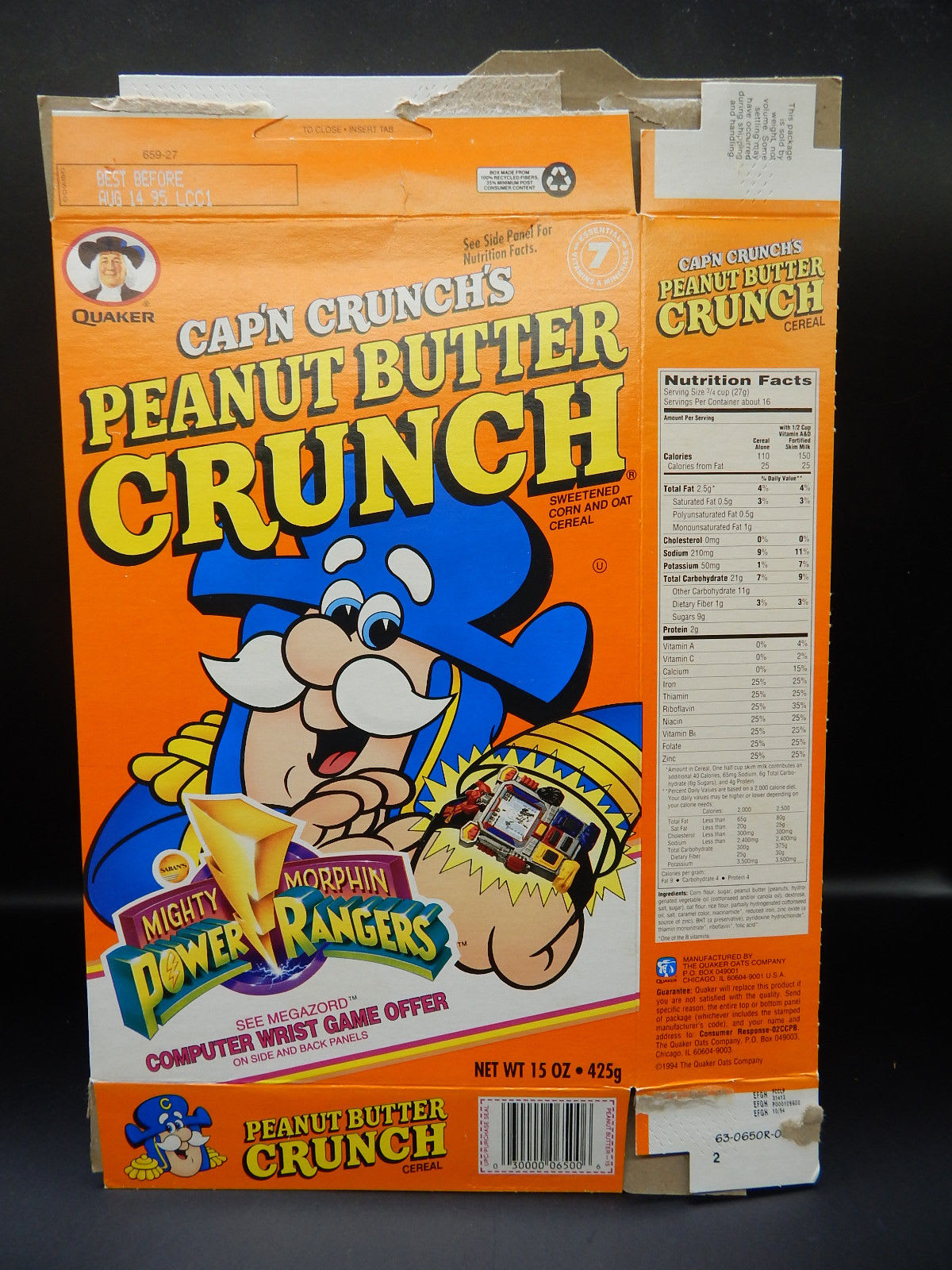 1994 Peanut Butter Crunch Box
Asking Price: $12
This empty Peanut Butter Crunch box reminds us of the time Cap'n Crunch went all in on a Power Rangers co-promotion, going so far as to wear a Power Rangers "computer wrist game" right on the danged cereal box.
Did that make him a sellout? Can you even be a sellout when the whole point of your existence is to hock cereal?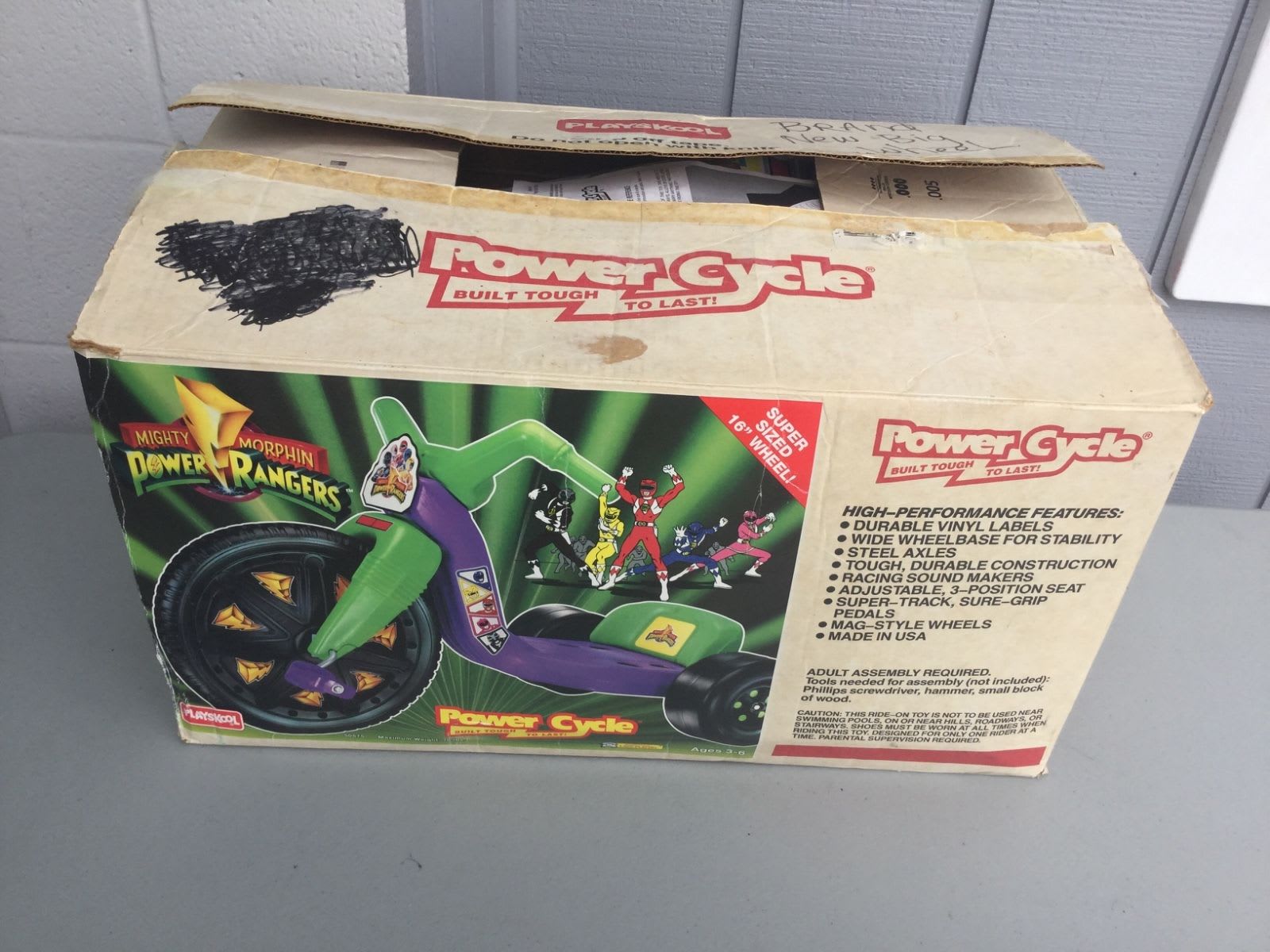 1994 Playskool Power Cycle
Asking Price: $350
By far the most extravagant item on our list, this vintage Playskool Power Cycle is indeed rare enough to merit its high price.
Even if you've never seen this Power Cycle before, you probably owned a similar one. Riding around on a branded plastic tricycle was practically a rite of passage for kids, and in the 1990s, a tricycle with Power Rangers stickers on it was basically that arena's Porsche.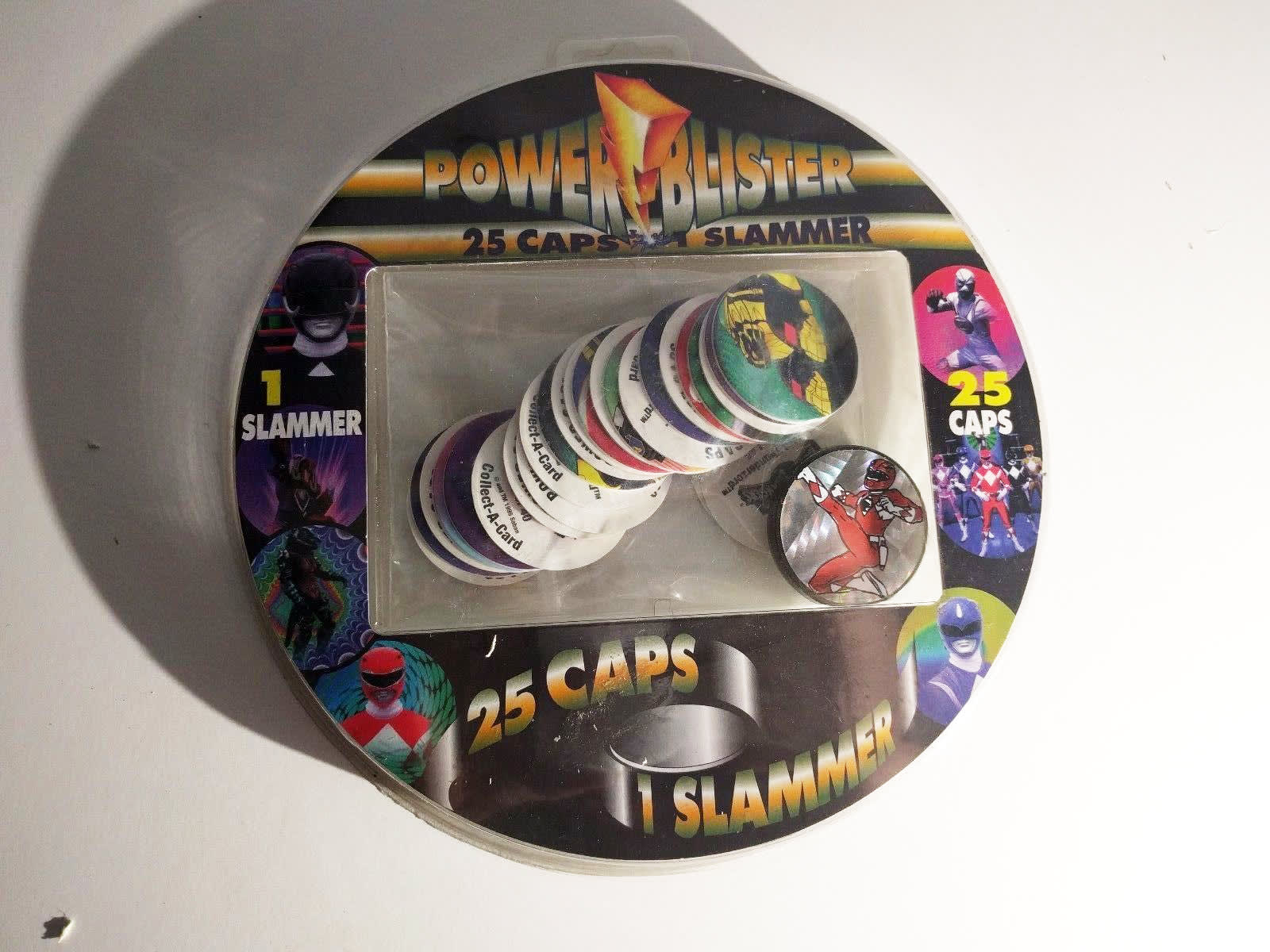 1995 Power Rangers Milk Caps
Asking Price: $9.99
Whether you called them "milk caps," "Pogs," or "those cardboard things," the Power Rangers had tons of them.
We had tons of them, too, even if we still don't know how the actual game was played. To us, the best thing to do with milk caps was throw 'em in a shoebox and then forget about them until... hey, I wonder if that shoebox is still under my bed?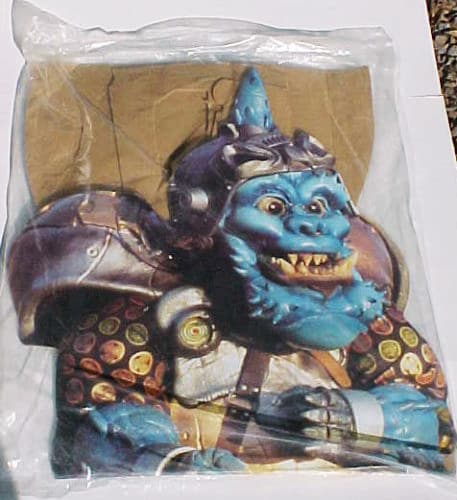 1994 Squatt Standee
Asking Price: $95
It's not so surprising that the Power Rangers scored life-sized cardboard standees, but man, Squatt got one? Really, SQUATT?! Neither a particularly important nor popular character, Squatt just kind of stood around in the background while the louder villains shouted things.
SEE ALSO: 10 Cool Collectibles That Every Wolverine Fan Needs
We're perplexed, but we're also impressed, and that's exactly the type of dangerous mix that gets a person to drop almost 100 bucks on a Power Rangers standee.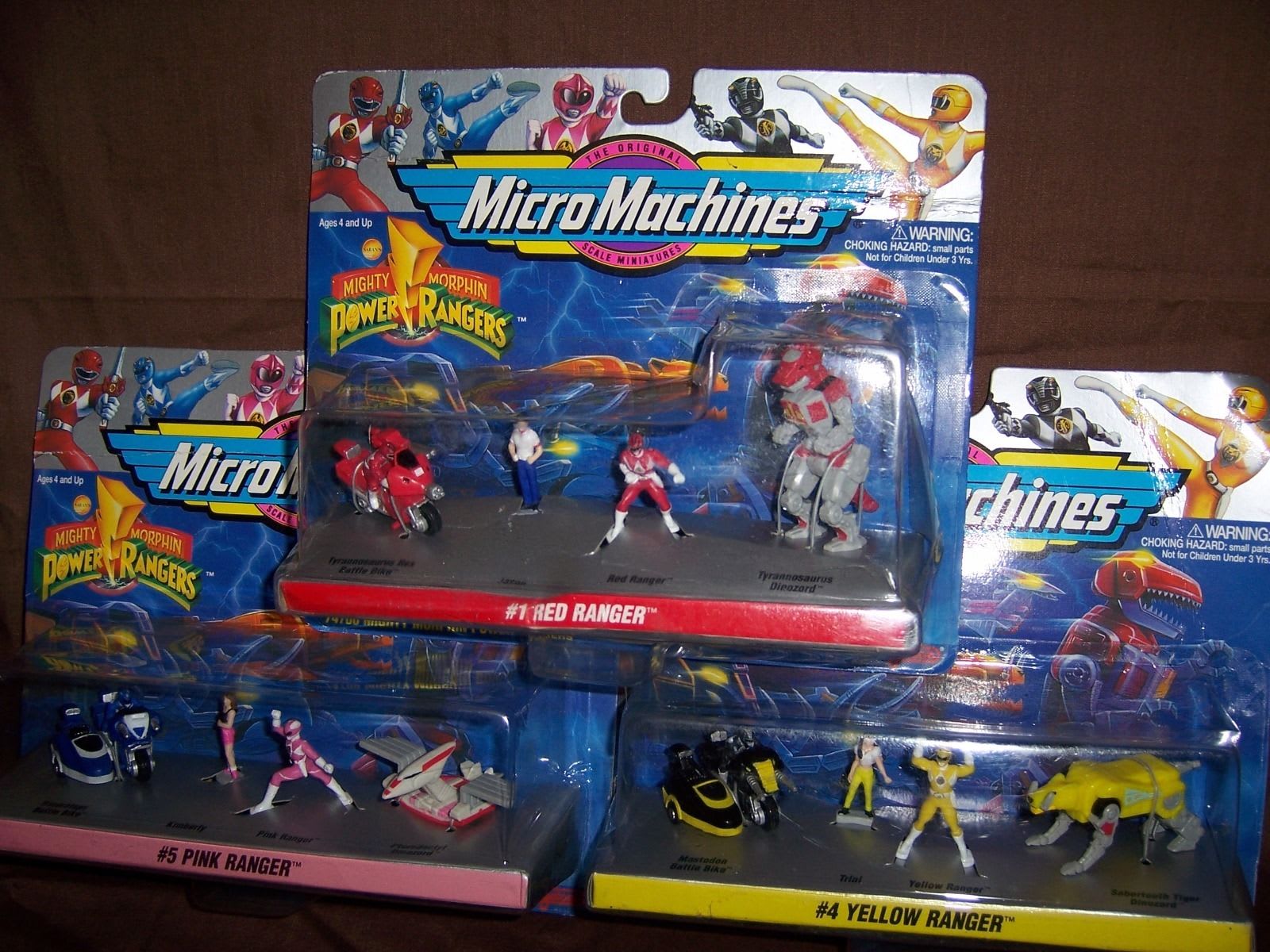 1994 Micro Machines Sets
Asking Price: $15.97
Whenever the world starts to feel less than perfect, remind yourself that there are Power Rangers Micro Machines.
OK, so they're not quite to scale with the original Micro Machines cars, unless we're to really believe that the Yellow Ranger was 8' tall. Still, they're adorably tiny Power Rangers toys that would easily fit in even the smallest of pockets. The idea of a pinkie-sized Dinozord seems just as thrilling now as it did in '94.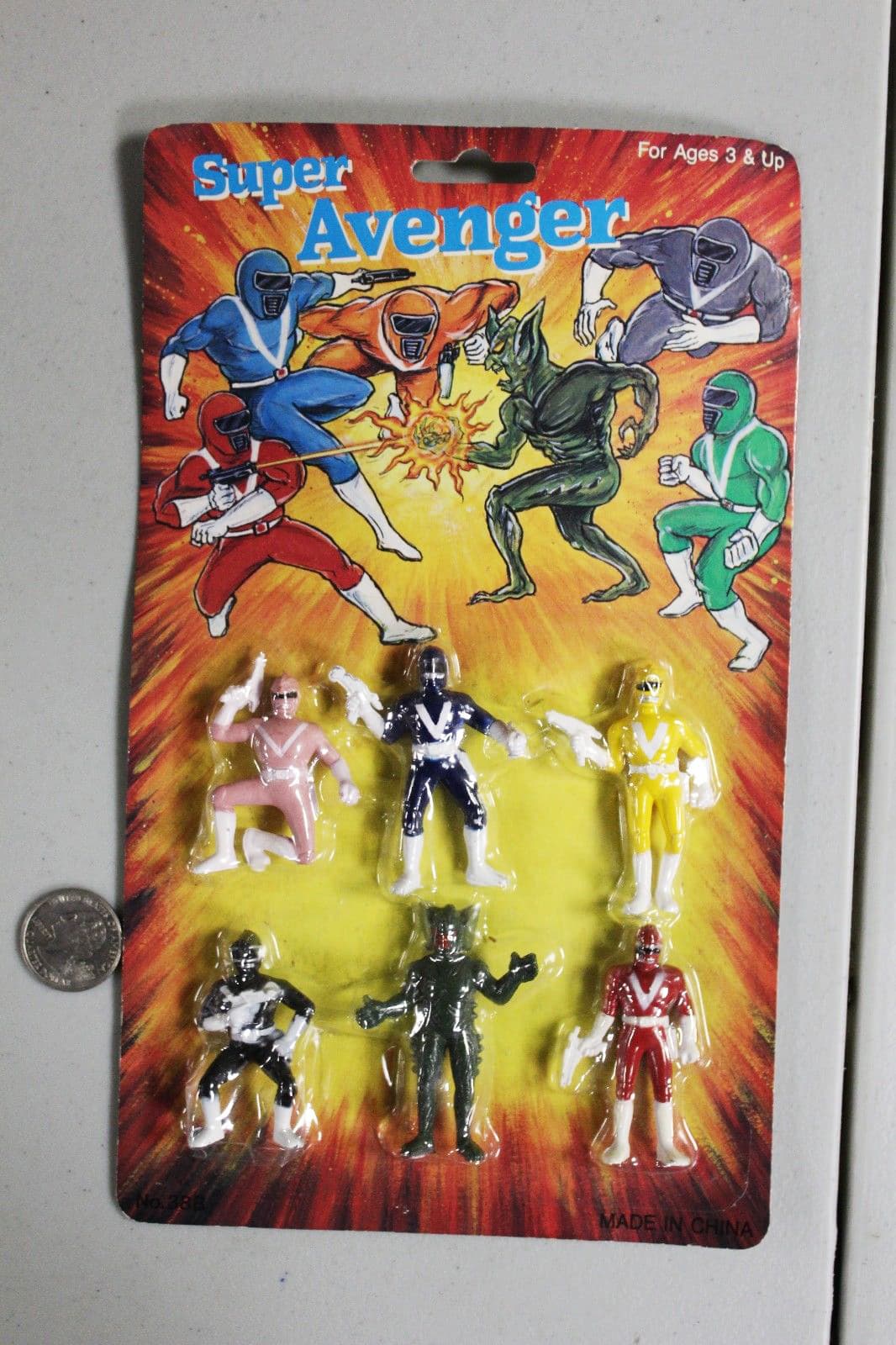 1990s Knockoff "Super Avenger" Figures
Asking Price: $9.99
The Power Rangers have been ripped off by shady toymakers countless times over the years. (And if you've been to any flea markets recently, you know that this still happens on the reg.)
Such bootlegs are shoddy and often without much personality, but every once in a while, there's a winner hiding in the dregs. Take this "Super Avenger" set, for instance. It reimagines the Rangers in all sorts of unofficial colors, and then pits them against a random villain from the Spider-Man universe. How could something so wrong be so right?
Readers, share your favorite Power Rangers memories by dropping us a comment down below! (And feel free to weigh in on the Green Ranger vs. White Ranger debate. Just keep it clean, OK?)
---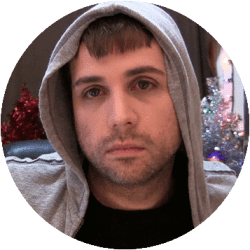 Contributing Writer
Matt has been blogging about geeky nonsense since early 2000. You can view more of his weird work on
Dinosaur Dracula
, or follow him on Twitter
@dinosaurdracula
.
DealNews may be compensated by companies mentioned in this article. Please note that, although prices sometimes fluctuate or expire unexpectedly, all products and deals mentioned in this feature were available at the lowest total price we could find at the time of publication (unless otherwise specified).